5 Smart Home Gadgets To Make Your Life Easier
In case anyone needs reminding, we're currently living in a fast-paced tech-savvy age where any types of technological automation are accessible and that includes smart home technologies that enable you to control your home remotely from the convenience of your fingertips
Yes, you've heard all the hypes, now it's time you get to know these impressive home technologies that will help you upgrade your homes for a more effortless, comfortable and convenient living experience.
So to help you become a smart home connoisseur and take advantage of these brilliant inventions, you need to get tech-savvy! How? We have listed down some of the most commonly known smart home technologies available in markets worldwide to help you get started.
Smart Home Security Systems 
Smart Light Fixtures 
Smart Speakers 
Smart Smoke Detectors 
Smart Air Conditioner


1. Smart Home Security Systems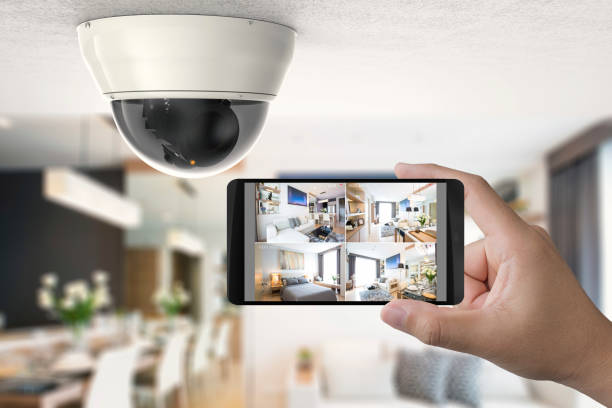 Traditional locks are becoming questionable as the need for a secure lifestyle increases. You can only have true peace of mind if you feel safe in your home. So get rid of your old lock and key, and invest in a smart home security system for your home. Rest assured that you can keep your loved ones and prized belongings safe even if you are not at home.
There are several smart home security devices available in the market for a variety of price ranges. One of the profound features of these devices includes whole-house monitoring remotely and most even come with a built-in alarm system. This feature gets you notified of any suspicious activities and so that you can immediately call the police if the need for you to do so arises! Now your daily life can become stress-free with secure and easy technology! 


2. Smart Light Fixtures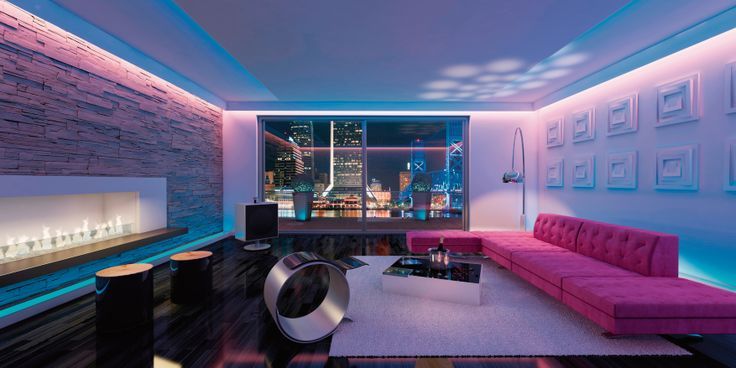 When you come home and flop down on your bed after an exhausting day, getting back up and walking all the way to switch the lights on or off can be an annoyingly bothersome task. To save yourself from this trouble, you can turn to smart lighting systems that are designed to help you control any light in your home without having to move. You can do so via simple actions on your tablet, smartphone or other devices!
Moreover, there are a variety of lighting systems to choose from, starting with the simpler functioning to more exclusive ones that can be connected to Alexa! You can utilise their app to remotely personalise the lighting and choose from a range of colours. You can even programme your lights to switch on or off at particular times and use voice command to control the lights!
Now you can enjoy a movie night or lazy evening with any lights of your choice to create a better ambience by controlling your smart lights through your smartphones.


3. Smart Speakers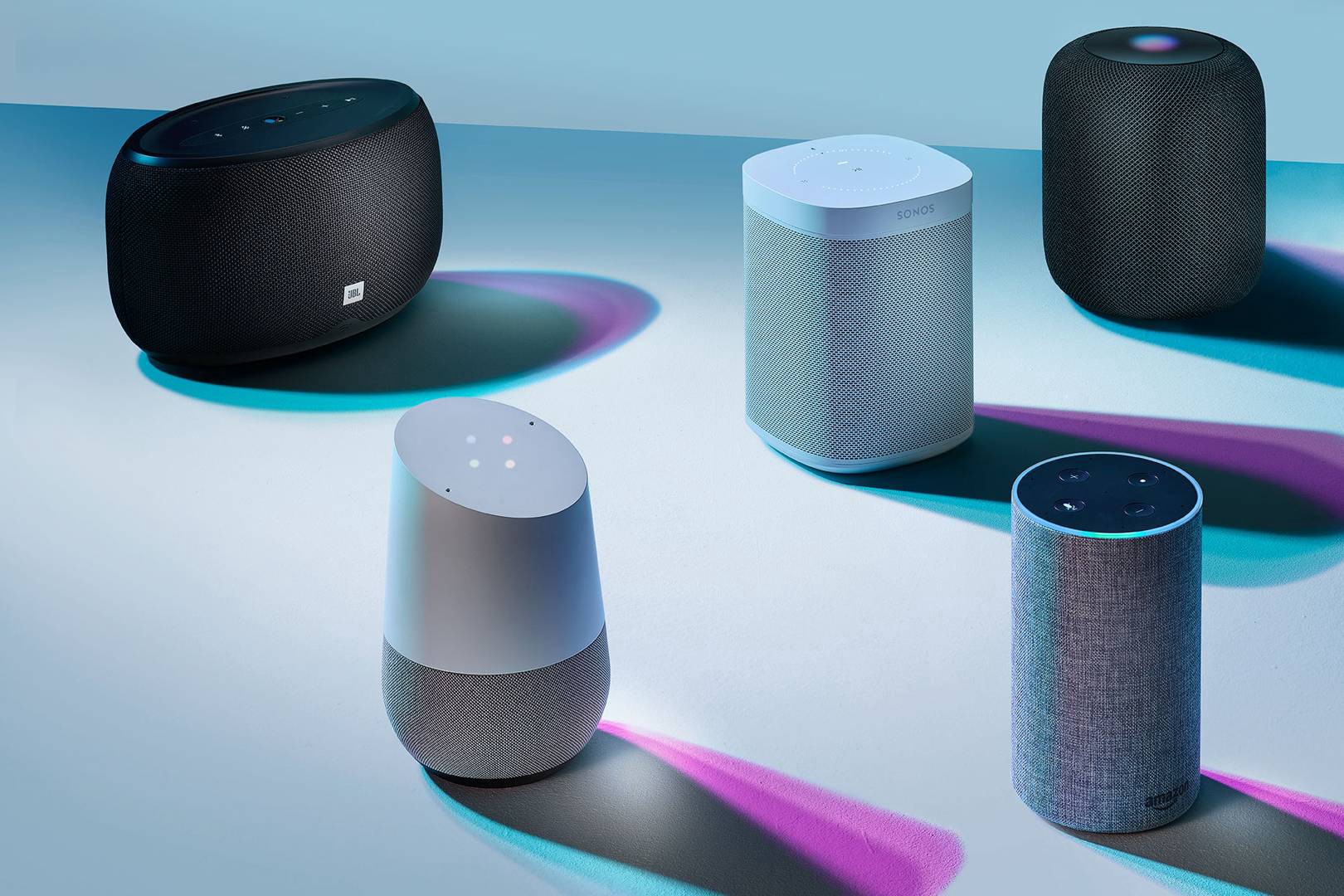 Plato once said, "Music and rhythm find their way into the secret places of the soul". And maybe that's why people are constantly listening to music on their smartphones.
Now you don't have to restrict that to devices only, with smart speakers, you can listen and fully enjoy music with your family or friends without any limits.
Smart speakers most often use artificial intelligence to give you the best interactive experience and you can operate them with interactive voice command, to not only shuffle your playlist but also perform other tasks like setting reminders and alarms! Now your speaker does not only play your music but can also make sure you wake up on time and finish your tasks on time! 


4. Smart Smoke Detectors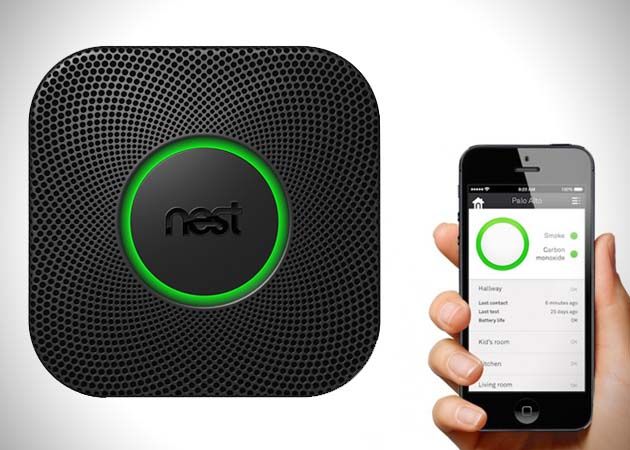 Disaster can strike anytime, especially when we least expect it. Your love for cooking might take a turn for the worst or your burning cigarette might into contact with flammable materials.
Things can spiral out of control and lives can be put at stake because of a single mishap. To prevent any irreversible damages to your property and keep your loved ones safe, you should look into investing in smart smoke detectors.
Most smart smoke detectors can not only detect smoke accurately but also send your alerts, tell you where it is coming from, tell you the pace at which the smoke is spreading, and calculate how safe it is for you to move, all on your smartphone.
This technology is usually available either individually or as part of a package deal with other smart home technologies. The best part about it? you can take swift actions from the mobile apps even if you are away on vacations to address the alerts. 


5. Smart Air Conditioner Units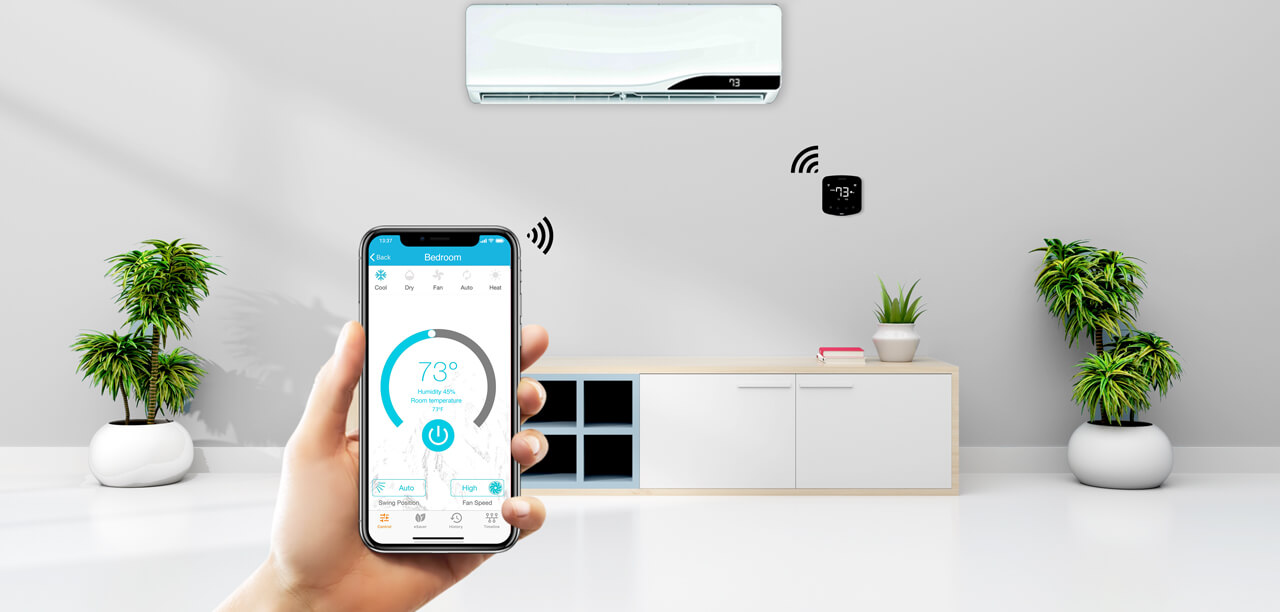 Malaysian weather can be very gruelling, temperatures can even reach up to 40 C during hotter days. Since the early 2000s, air conditioners have changed our lives in this hot climate drastically. Technology, however, has taken this one step further in the form of smart air conditioner units!
This technology is fairly new in the market but, has insane benefits. You can control several features apart from the temperature just by using your smartphone.
With this smart technology, not only can you cool your home, but you can clean the air for harmful pollutants! However, more advanced units can perform several other functions in conjunction with other smart home devices. For instance, some advanced smart air-cons can be connected with the lighting in your house! You can now clean and cool the air and even coordinate your smart light fixtures with your smart air-cons for easy living. 


Why Smart Home Technology 
With modernisation and technological advancements, smart homes are the way forward. Smart home gadgets can not only make your lives much easier but can also be beneficial in several ways. As the world upgrades, these technological innovations will advance to provide you with better solutions via a simple click. There are thousands of devices available on the market and thousands are yet to be developed. Connected living is the future of technology, so what are you waiting for? Install these smart gadgets for your home and reap the benefits of living smart today.