6 House Care Tips For Landlords
What are the house care tips for landlords? There are some maintenance responsibilities that the landlords should do. A routine maintenance will help to spot small problems before they become worse and turn into an expensive problem. Regular maintenance might just save you a lot of money in the future while at the same time maintain or even increase the value of your property.
It will also be one of your strong points if you are planning to increase your rent.
We want to help you, so, these are 6 maintenance tasks you should do on a regular basis:
Have a monthly check on pests
Always Check for Leaks and Water Damage
Check the Caulk and Grout
Clean/Replace the Filters In The Air Conditioning Unit
Clean Your Water Heater/Filter
Make Sure The Gutters Are Clean
1. Have a Monthly Check on Pests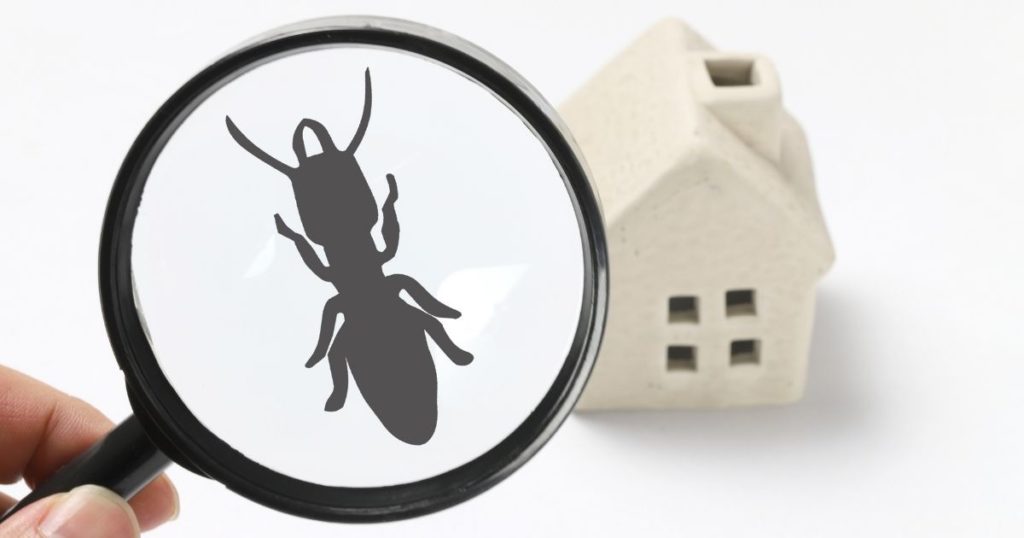 It is vital for a landlord to exterminate or remove any form of pest infestation. This monthly routine will ensure that future pest related problems are minimised early. The cost of doing a monthly check is far cheaper than having to fork out much more to battle a serious infestation as well as a high turnover rate of tenants as a result of the infestation.
2. Always Check for Leaks and Water Damage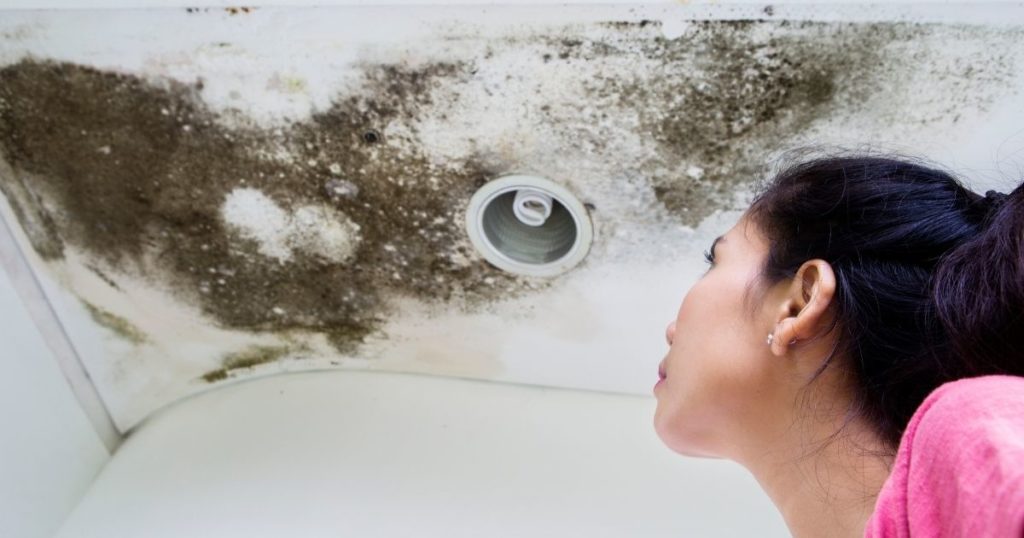 It is always good to check for water leaks after rainstorms. Pay close attention to the roofs, ceilings and walls. Identify the signs of water around windows and shower, under the sink and toilets. Early detection of a water leak will help to prevent damaging of the walls, ceilings as well as any possessions within the unit itself. A water leak can also lead to toxic mould, which can cause health problems.
3. Check the Caulk and Grout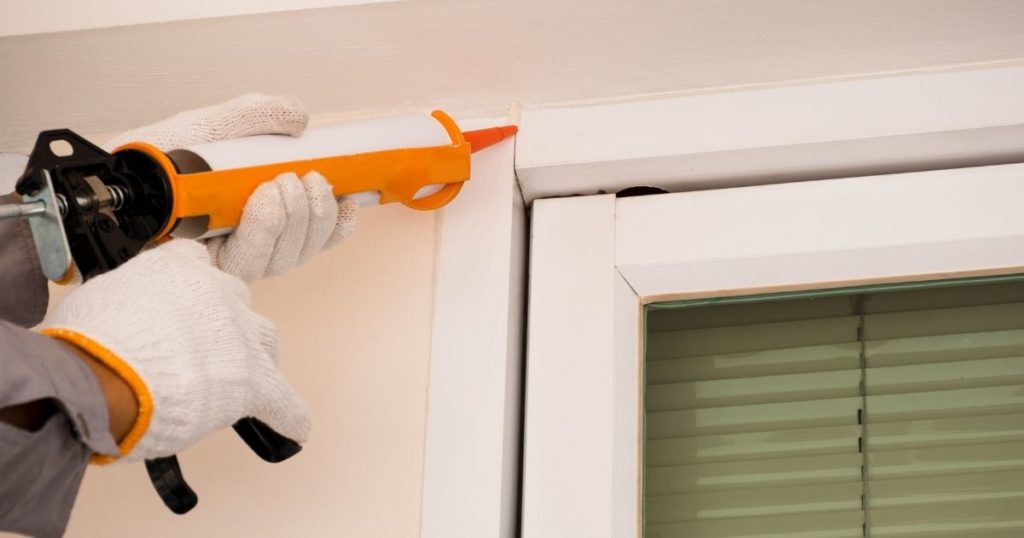 Grout, that is the mortar or paste filling between tiles can crack and caulk, a sealant or material which makes an object airtight or watertight surrounding the tub can loosen over time.
If the water leak goes unnoticed, there will be no waterproofing and water can sip through, which can damage the floor and walls. It may even affect the tenant's belongings. So always replace the caulking and grout as soon as you notice any cracks and holes to prevent potential water damage.
4. Clean/Replace the Filters In The Air Conditioning Unit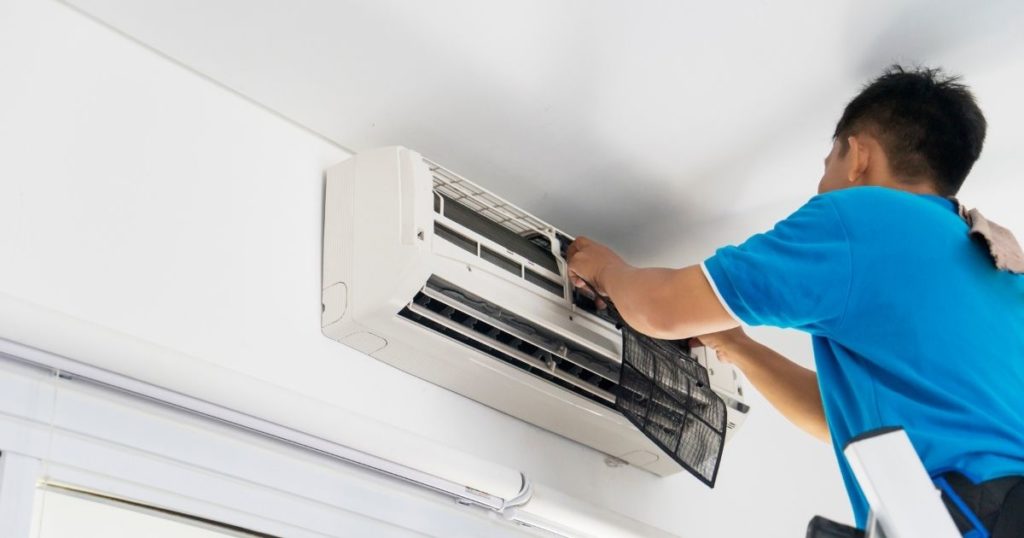 Why you should clean or replace the filters in your air conditioning unit is to not contaminate the air ducts. However, don't simply clean or replace the filters. Instead, consult the manufacturer first for advice to determine the best filter for your air conditioning system.
It is possible for dirty filters to increase your utility bill in two ways:
1)  causing the system to work harder, or
2) cause the system to malfunction.
Furthermore, there is the likelihood of your air ducts clogging. If they are clogged, they will need to be professionally cleaned and therefore require a substantial amount of money.
This should be done at least twice a year.
5. Clean Your Water Heater/Filter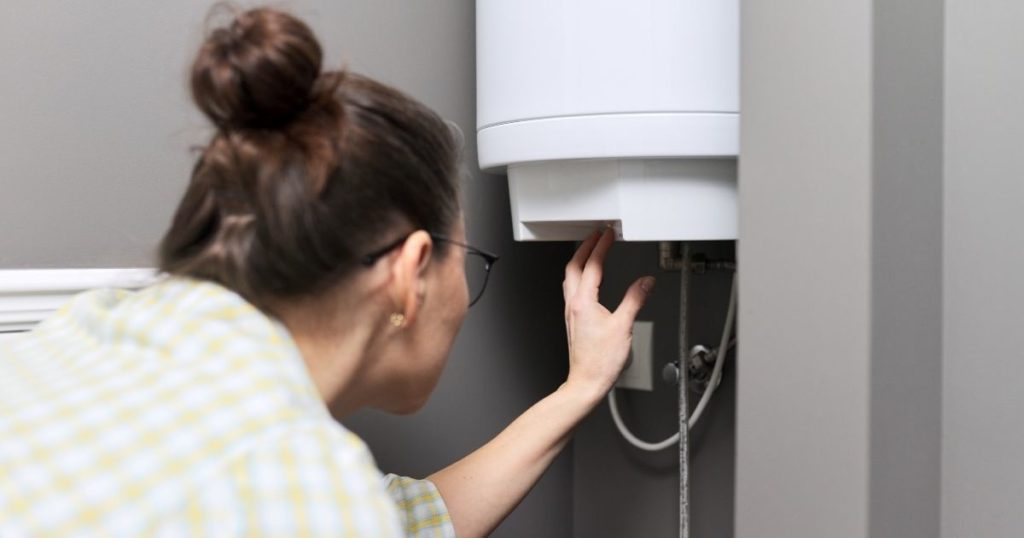 These days, the water supply can be contaminated. So it is important to drain them to remove the accumulated sediments in your water supply. If the amount of sediment surpasses a certain point, it may affect your water heater/filter negatively and reduce its efficiency. Thus, having to buy a replacement and having to replace it is expensive.
6. Make Sure The Gutters Are Clean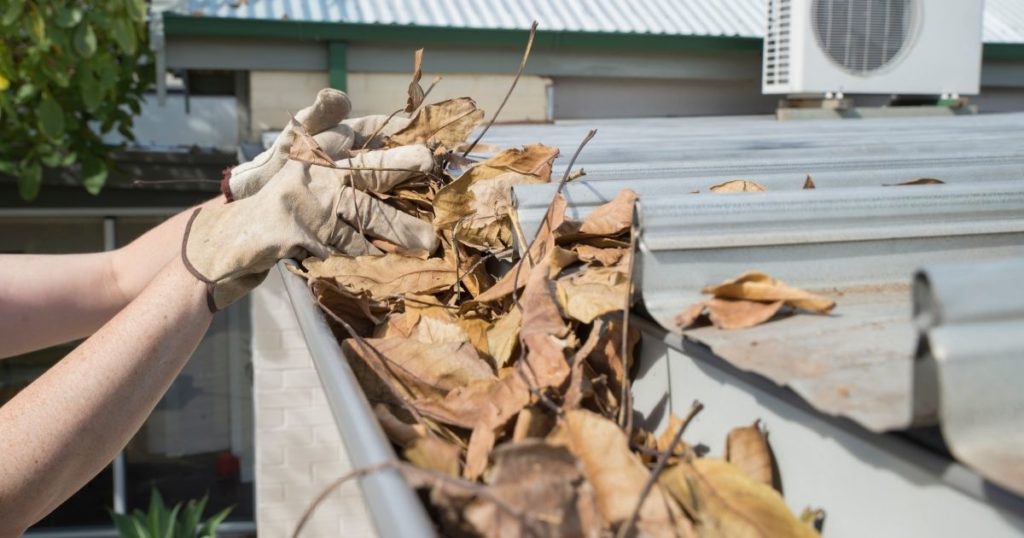 The gutters around the unit can become clogged after some time. Clogged gutters have the potential to be problematic as the trapped water is able to go inside the property, thereby damaging the inside of the property. Another potential issue would be the gutter being a nesting site for the Aedes mosquito which likes to live in stagnant water.
It is possible to solve this by buying a gutter guard. A gutter guard prevents the debris from accumulating.
Overall, regular maintenance keeps problems away.
Landlords have more responsibilities than just house care, click here to find out more . For a more in-depth look of being a landlord, check out our all-in-one guide here.