7 Steps To Staying Safe For Single Women Tenants
What are the steps to staying safe for single women? Living on your own is a dream for many single people, but it also comes with the risk of losing the security of having your family and friends around. Safety is always the number one priority for anyone and especially women, as they are often seen as easy targets when alone.
It is not something new to hear of women being victims on the news, and many are taught from a young age how to protect themselves when they are out. But how about when they are in their own homes alone?

Sure learning martial arts is advantageous, but some women are easily overpowered due to differences in sizes and strength. What then?

These are 7 steps to adopt to stay safe for single women tenants;

1. Invest in a safety lock. 
2. Have a weapon handy. 
3. Keep a first aid kit. 
4. Put up curtains for your windows. 
5. Install surveillance cameras. 
6. Adopt a furry friend. 
7. Get to know your neighbours. 
Invest In a Safety Lock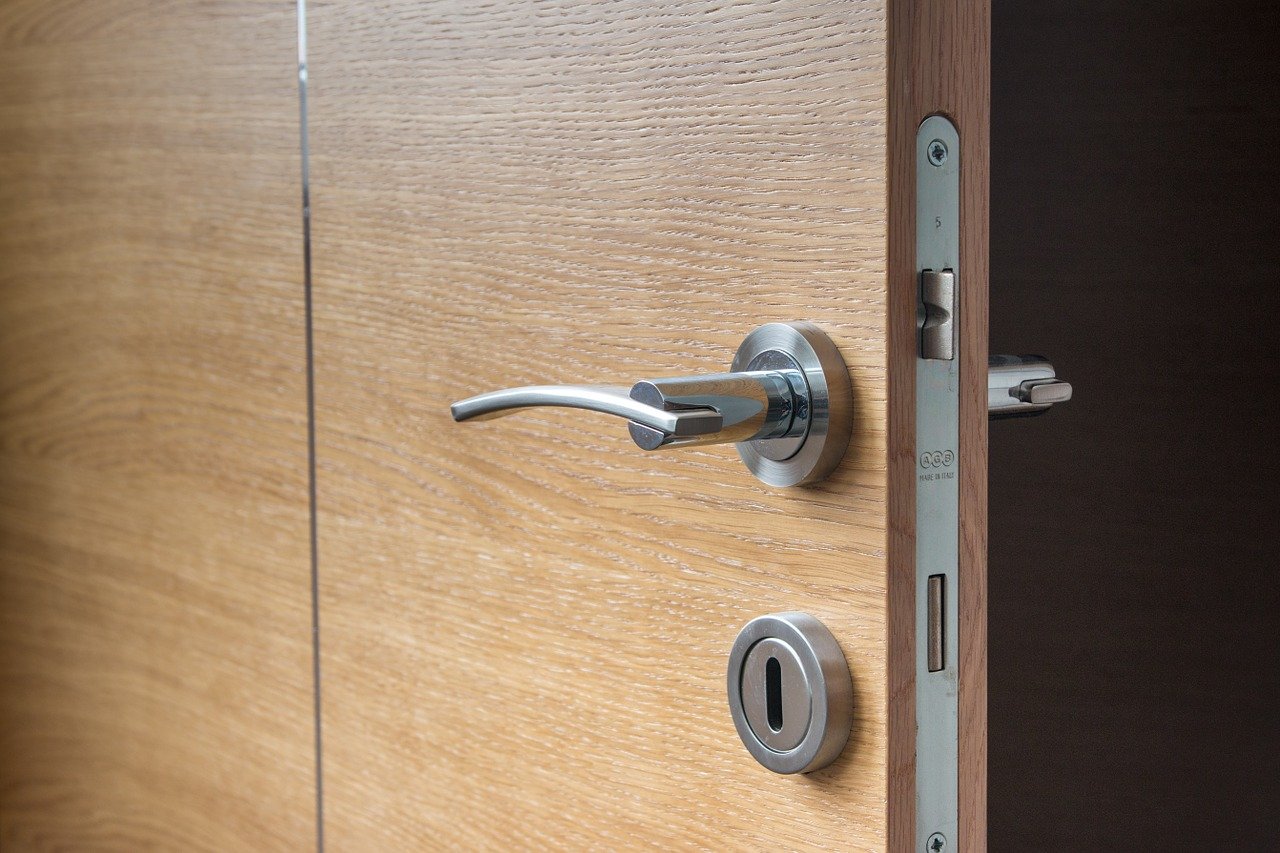 A safety lock sounds simple, but it is often overlooked. Yes, when renting a house, your current landlord is entitled to a copy of any installed lock in the house, but as long as you have agreed in the contract, they cannot enter without your consent. 
There are plenty of options to choose from for safety locks, such as deadbolts and padlocks. Coming in various sizes, prices and materials such as stainless steel, iron and nickel, one is sure to suit the amount of security you desire. 
It is an added security to help you sleep better at night and an extra obstacle that trespassers have to go through when they attempt to break in. Giving you enough time to call for help from authorities or emergency contacts. 
However, when moving houses, remember to either retrieve the lock keys from your previous landlords or, if you are getting new locks for your new place, then to pass your key set to them.
Have a Weapon Ready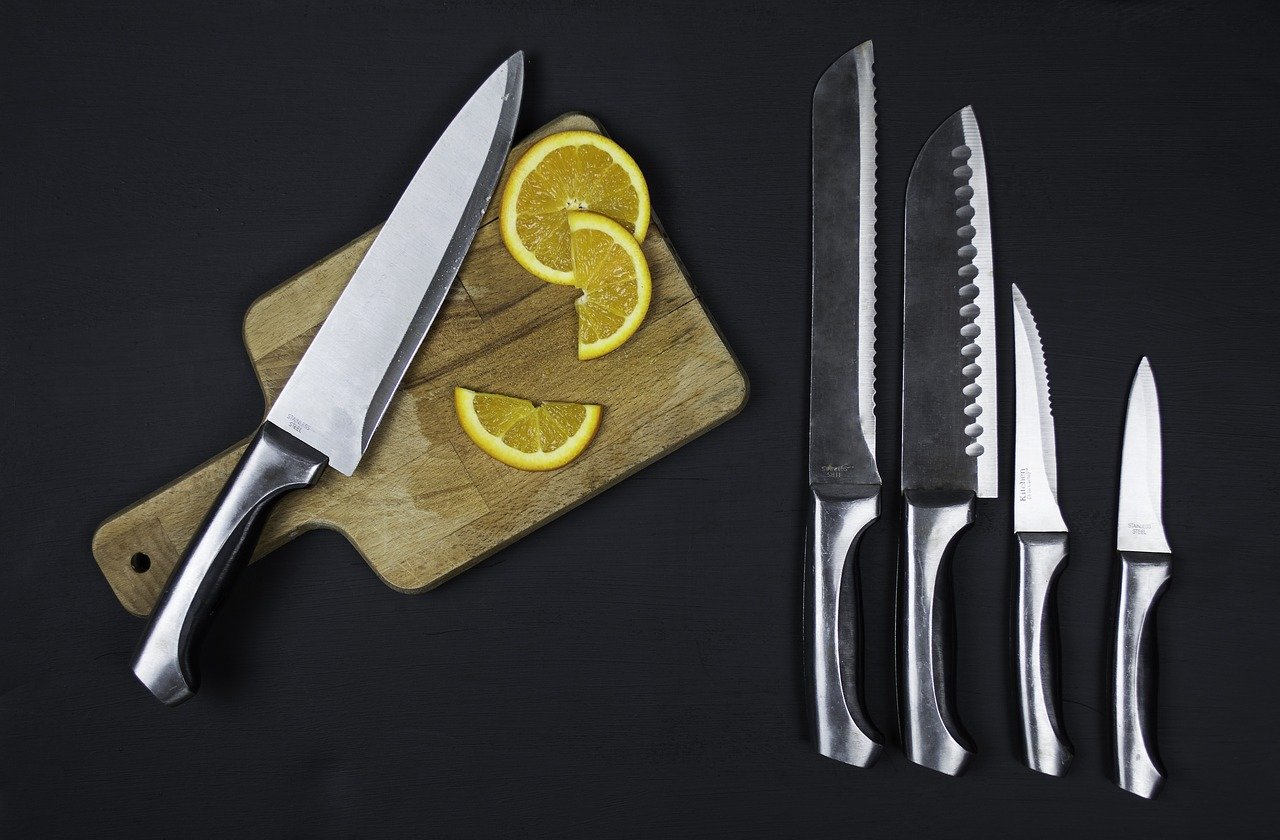 Nowadays, it is common for women to leave the house with some weapon in their bag for self protection. The same rule should apply when at home if you are experiencing a break-in, it is necessary to have a weapon handy. 
The weapon in question does not have to be a machete for it to be effective protection, it could be a baseball bat, a kitchen knife or even a mosquito spray, anything that could protect you qualifies. 
It is important to keep these weapons in common spaces in the house. Regardless of how big your house is, you do not want to be caught defenceless because your weapon is in the other room. Keep it by your bedside, beside the door, by the living room cabinet, on the kitchen counters, anywhere that is accessible for you to reach without struggling.
Keep a First Aid Kit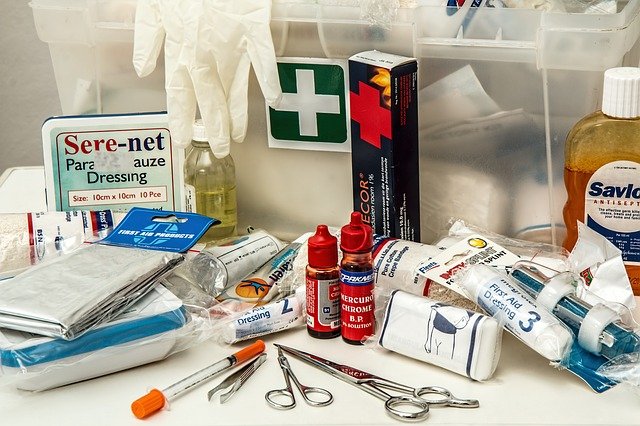 Not all dangerous situations have to involve an outsider, you could also injure yourself while relaxing at home, and that still qualifies. You had a little kitchen accident while cooking, and now your hand is bleeding? You need a first aid kit. 
Staying safe in your house also means that you have to treat any minor wound incurred to yourself or your guest, which is why having a first aid kit is needed. 
Basic first aid kits are easily purchased in any pharmacy. Usually, it includes bandages, cotton buds, gauze swabs, absorbent cotton wools, antiseptic cream, alcohol wipes, aspirins, latex gloves, foldable tweezers and foldable scissors. 
You can also choose to make one of your own by including the things above and customising it by adding in your medication, cough drops, cold medicine, safety pins, a digital thermometer, and any other supplies deemed necessary. 
If there is any minor injury, you are prepared with all the materials needed to treat the wound or prevent further damage if it is a major one. 
Put Up Curtains For Your Windows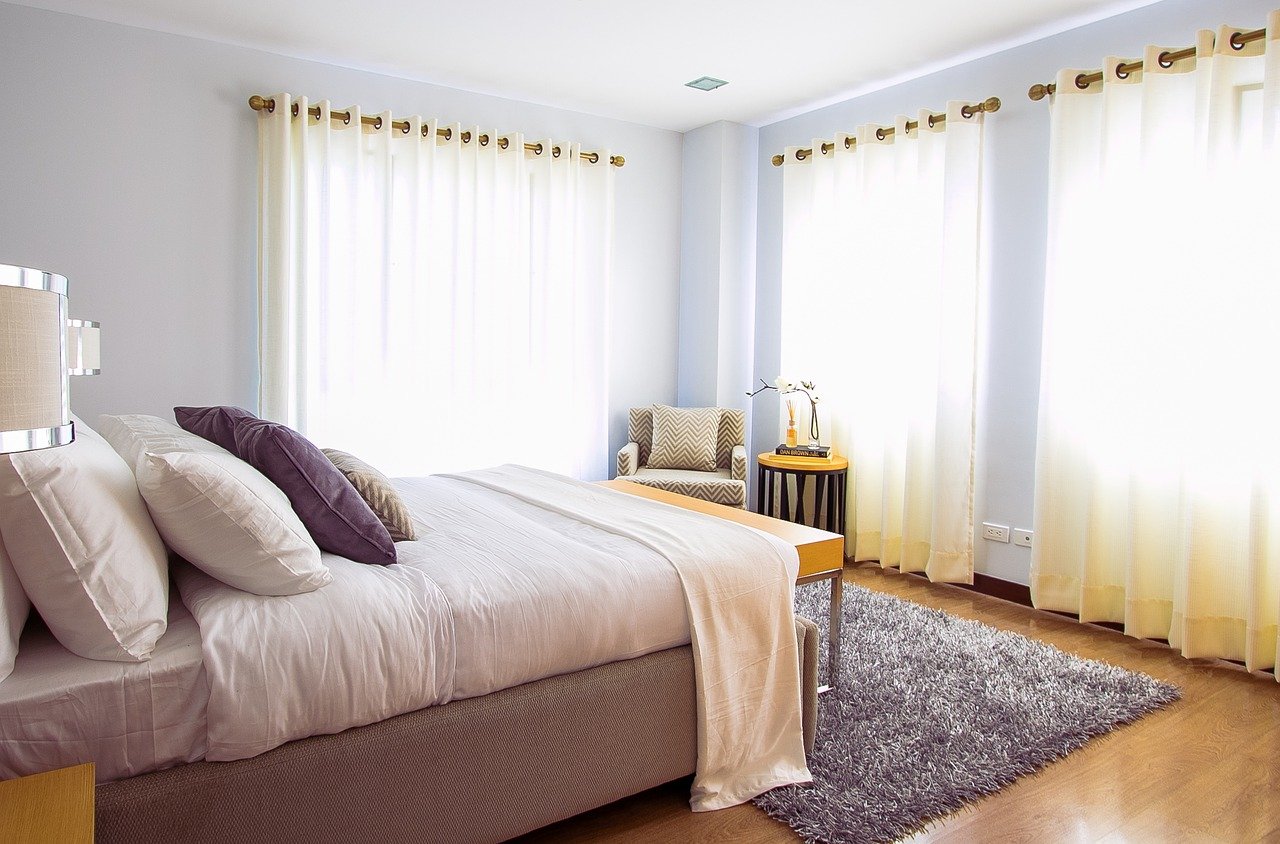 You might be wondering how purchasing curtains for your windows helps with keeping you safe? For one, it protects your privacy while you are in the building. 
A bare window allows anyone to have free access to seeing your movements in the house from the outside. A peeping tom or a stalker could easily violate your privacy without having even to try by just standing outside your window or looking from the opposite building. 
Block that free show by putting up some curtains on your windows. Blackout curtains are the best option in preventing silhouettes from peeking through, but if you want sunlight streaming in, you can also put up sheer curtains between blackout ones. Use the two curtains interchangeably in the day and night to maximise your privacy. 
However, if you really do not want to use curtains for your windows, there are other types of window treatments that can provide you with just as much privacy. You can search around for one that best suits your aesthetic needs.
Install Surveillance Cameras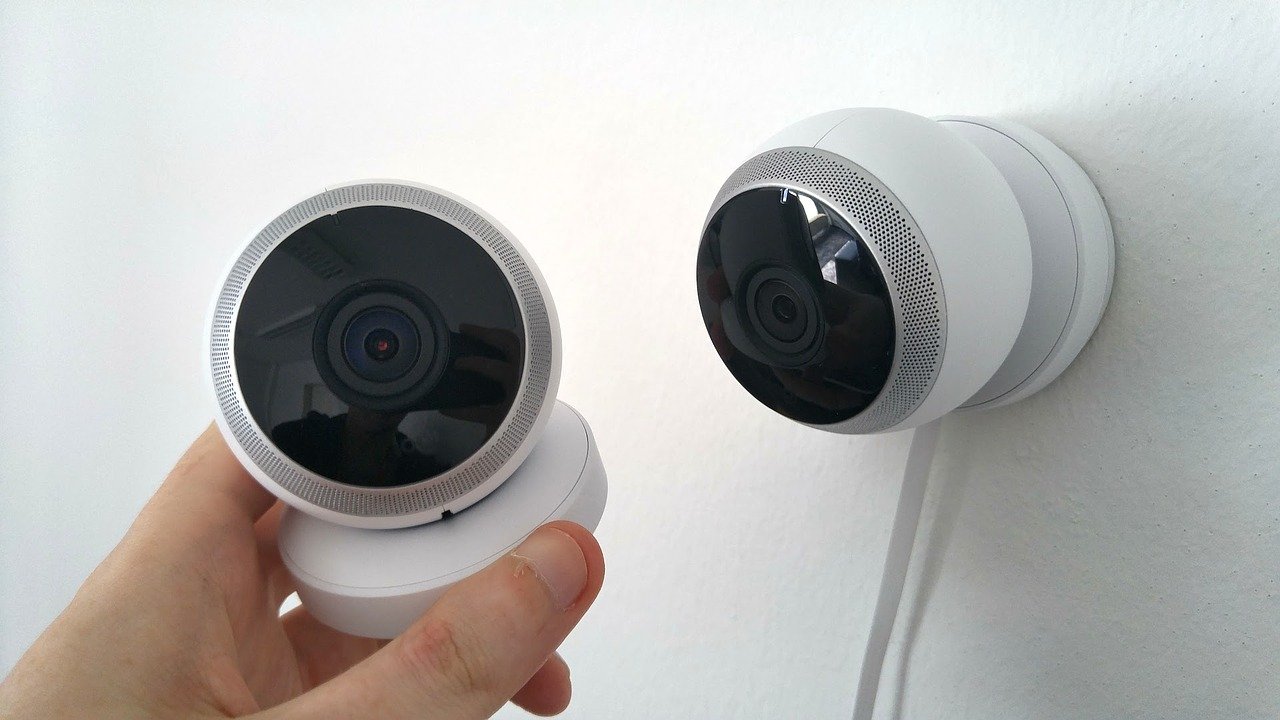 Scammers, robbers and thieves are a nuisance to society, and unfortunately, their modus operandi also include disguising themselves as courier delivery. In that situation, how can women protect themselves? Or if you get unsavoury guests visiting and would rather not entertain them, how to avoid letting them know that you are home? I suggest installing surveillance cameras. 
Surveillance cameras now come in many different specifications, and there are even those that allow you to check the surveillance using your mobile phone. These cameras also come with an installation guide to remove the need to hire anyone to help you. 
With the ease of usage, you no longer need to open your doors to see who is on the other side, creating the door as a barrier between you. Using common sense, you can screen the visitor and judge if they are somebody you can trust. 
Also, for those worrying about it being a permanent fixture, fret not as portable surveillance cameras are also an option you can consider. The prices also come in different ranges to choose from, you can easily purchase one within your budget with no problem. 
Adopt a Furry Friend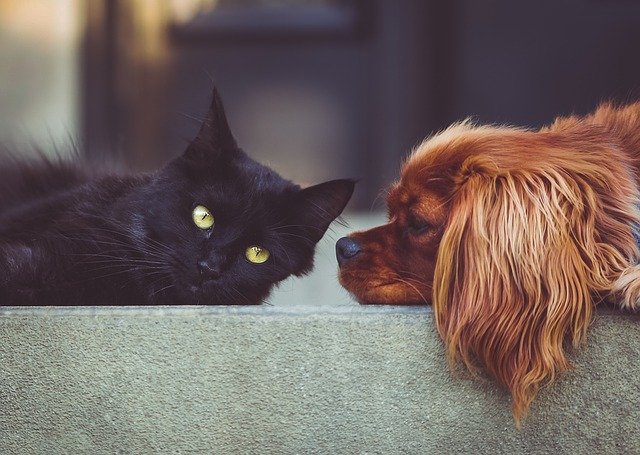 Perhaps staying alone with all these added measures still cannot convince you that you are staying safe, so why not adopt a pet? A furry friend will not only keep you company, but they are also an added security sensor. 
Whether it is a dog or a cat, big or small, they have a keener sense of smell and hearing than we humans do. If there is anything suspicious about your home, they are the first ones to notice it.
A short research using the internet can help you decide on what pet best suits your living situation. Just make sure that you clear it with your landlord first before adopting to avoid any complications.
Get To Know Your Neighbours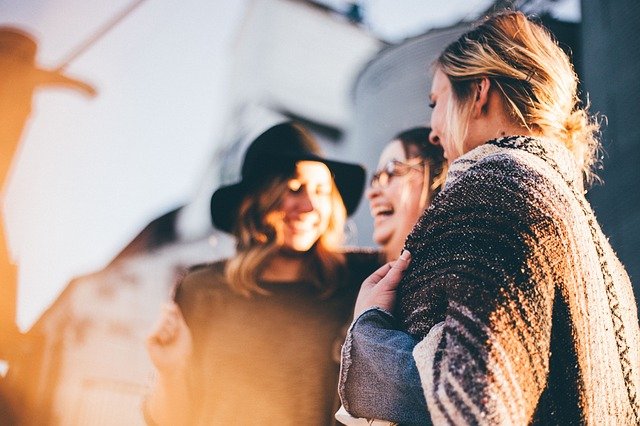 Finally, being away from your family and people dear to you might cause some difficulties in cases of emergencies, so why not get to know your neighbours? If time is of the essence, the closest people you can turn to are right next door to help.
Get to know them when you move in or if you have already moved in it is never too late to introduce yourself and exchange contact information so that you can add each other as emergency contacts.
With larger networks of people you can now contact in case of emergency, you no longer have to rely solely on the authorities for help.
Neighbours can keep each other notified of anything suspicious in the vicinity, and if you are away from home, they can help to house-sit and feed your pets or water your plants if you trust them enough to give them a set of keys.
Therefore, by integrating these steps to enhance their safety at home, women can have their independence and not have to wait to change their relationship status before having a place of their own.