A Day in the Life of an Expatriate in Malaysia
Introducing a whole new world of race and culture
Malaysia is notable for being a racially diverse and multicultural country. Traditions and customs are abundant everywhere, prevalent across every state and represented by the locals in their daily life. For example, if one were to sit at the dining table with the locals to observe their dining culture, one will find that the Chinese eat with chopsticks while the Indians and Malays eat using their right hands. One will also find that the Chinese are also very family oriented, and it is not out of the ordinary to find many generations of one family living together under one roof. For Indian families, arranged marriages are the norm, with the marriages being planned by the parents. While most cultures practice handshakes, Malay families, on the other hand, practice a tradition where the younger members of the family kiss the right hand of the older family members as both a greeting and farewell gesture. It is a sign of respect, and at times, to ask for blessing. The eldest son in the family will take over the role as the head of family when he comes of age, and look after his mother and siblings both financially and physically.

Expats in Malaysia will also have the opportunity to participate and join cultural festivities such as Chinese New Year, Diwali and Hari Raya Aidilfitri for each ethnic respectively. They will get a chance to wear the traditional outfits such as cheongsam or tang suit, kurta or saree, and baju melayu or baju kurung. The Lion Dance during Chinese New Year represents wealth, wisdom and superiority. The rice kolams, which are customary during Diwali, were originally to invite birds and other small creatures to eat as a symbol of harmonious coexistence. As for Hari Raya Aidilfitri, oil lamps are lit to attract spirits and angels. Living in Malaysia non-natives will find themselves at home and assimilate into beautiful varieties of traditions and customs, as well as learning various cultural history.

Compared to its neighbouring countries like Thailand, Indonesia and Vietnam, Malaysia is highly developed and boasts impressive high-rise skyscrapers including the Kuala Lumpur tower. The Kuala Lumpur tower is noted as the 7th tallest freestanding tower in the world. The climate is also a welcoming change, allowing newcomers in Malaysia to enjoy tropical weather year round that is neither too hot nor too cold. It is also worth mentioning that the cost of living is affordable for an expat life in Malaysia, nipping financial worries in the bud. There is no need to fret about burning a hole in one's pocket to enjoy a comfortable life in this country.
How far RM100 can stretch in Malaysia
Travelling while sight-seeing in Malaysia can make for an unforgettable experience. Think of it as a mini-holiday for expats in Malaysia to delve into everything the country has to offer, from beaches to landscapes to city lights, while simultaneously trying out the unique local dishes.

First, let's talk digits. Prior to making the transition into an expat residing in Malaysia, there are many expat packages to choose from based on preference. These packages average on $150,868, including accommodations, maid service, car and driver, children education, flights to and from the country the expat is from, healthcare, and hardship allowance. In addition, expats in Malaysia statistics state that the average income for an expat in Malaysia is $482,433

But just RM100 ($23.40) can last a foreigner for days on a simple touring trip, even for Kuala Lumpur expats. To save on accommodations, one can opt to stay in 2-star hotels that cost about $14 per night for a good night's sleep before setting out for another day's worth of exploration the next morning. Public transportations such as buses and trains cost less than $3 from area to area. As for food expenses, there are plenty of options to suit one's taste. Low-range local food hawkers are everywhere, making it a convenient drop-in on the go. These hawkers typically sell Nasi Lemak, rojak, cendol, and Malaysia's famous Ramly Burger, all for less than $1. Staying in Malaysia foreigners probably never have to cook anymore a day in their life. However, should one miss the taste of commercial food chain establishments, they are never too far away and a meal costs about $7.

For special occasions that call for fine-dining and extra cash, 4-star restaurants range from $27-35 for a three-course meal and $7 for a glass of wine. Many of these restaurants are located in the heart of Kuala Lumpur, providing a stunning view of the city below. Due to Malaysia's status as a Muslim country, liquor is not widely available apart from these eateries. A 6-pack beer averages around $11 at selected convenient stores, manned by non-Muslim shopkeepers, while a pint of beer is around $5. Pork can be purchased at local supermarkets in the non-halal department with its own checkout counter, but is not allowed to be placed in trolleys. Most stalls and restaurants in Malaysia are halal unless stated otherwise.

Help and services available
Kuala Lumpur expats will find that domestic help is very common and widely available in Malaysia to assist them with menial tasks like domestic cooking and cleaning, painting, gardening, cleaning cars, and household repairs. Migrant life in Malaysia will be much easier to navigate with these services, especially if they are new in the country and still adjusting. These service providers are usually foreign workers from Indonesia, Bangladesh, Myanmar, Philippines and Cambodia.

In order to get these tasks done on a daily basis, especially cooking and cleaning, the maids usually live together with the employer whose house they provide their services. Live-in maids commonly take on childcare duties as well, much like an 'au-pair'. Expats in Malaysia statistics show that 37% of expats have children, making live-in maids a huge demand. Live-in maids are often employed by locals as well.

Some expats can move straight into a house with a staff employed, or they can choose to go to an employment agency for help. The salaries of the live-in maids differ depending on working conditions and nationalities of the maid. An Indonesian maid is paid around $82 per month, while a Filipino maid is usually paid twice the amount.

Most gardeners are paid about $46 per month depending on the size of the landscape they tend to, while painters and household repairmen are paid based on their workload. Car cleaning services tend to cost $3 and below, and are usually found nearby petrol pumps or parking lots of malls and supermarkets.
Health and safety is a primary concern
As quoted in News Straits Times, "Malaysia ranks 1st in the world's best healthcare category." Scoring 95 out of 100 in the Best Healthcare in the World category of the 2019 International Living Annual Global Retirement Index on International Living website, Malaysia gained this title with its world-class healthcare services and sophisticated infrastructure. "There are both private and public hospitals for expatriates to choose from, to suit one's needs through the private hospitals tend to be a bit more expensive but are more up to Western standards than the public hospitals."

Majority of doctors in Malaysia are trained in the United Kingdom, United States and Australia, with excellent skills and competency. Private and public hospitals are fuss-free and provide specialist services to tend to patients suffering from various ailments. One can simply register at a preferred hospital without prior appointments or referrals in order to see a specialist.

Migrants in Malaysia would also be relieved to hear that safety is guaranteed. Malaysia has a low crime rate, with the index ratio per 100,000 of the population in 2018 improved to 273.8 as compared to 2017. Nationwide crime rate has dropped to 70% during the Movement Control Order (MCO) as reported by New Straits Times.
Firearms license is very strict
Local citizens are not allowed to own firearms as gun laws are very tight. In 2016, the Home Ministry reported that nearly 90,000 Malaysians were issued licenses to bear arms. These individuals were registered under professional purposes. 12,917 licenses were issued for handguns while 63,145 licenses were issued for shotguns and rifles. The following year, Small Arms Survey collected data that there are a total of 142,038 registered firearms in the country and a total of 74,962 weapons.

Owning a gun illegally will cost the offender a 7-year jail sentence and a possible fine up to $2,343.

Expatriates will easily find themselves "adopted"
Malaysia boasts a large expat society all over the states, making it easy for expats to find a community to belong to and relate. Japanese and Koreans are common in suburban areas like Mont Kiara and Ampang. A grocery store called Japan Grocer in Mont Kiara serves Japanese products and services, catering to fans of Japanese culture and aesthetics. Cyberjaya, on the other hand, has opened up Korean School of Malaysia, funded by the government of South Korea and the Korean community of Malaysia. German expats commonly stay in Kuantan while American expats can be found in affluent areas of Kuala Lumpur like Desa Sri Hartamas and Bangsar.

Most locals in Malaysia are able to speak English, making it easy communication for expat life in Malaysia. On the flipside, living in Malaysia migrants often find Bahasa Malaysia fairly easy to learn especially as it has no conjugations, plurals, or gender nouns.

Places expatriates can look into to live or rent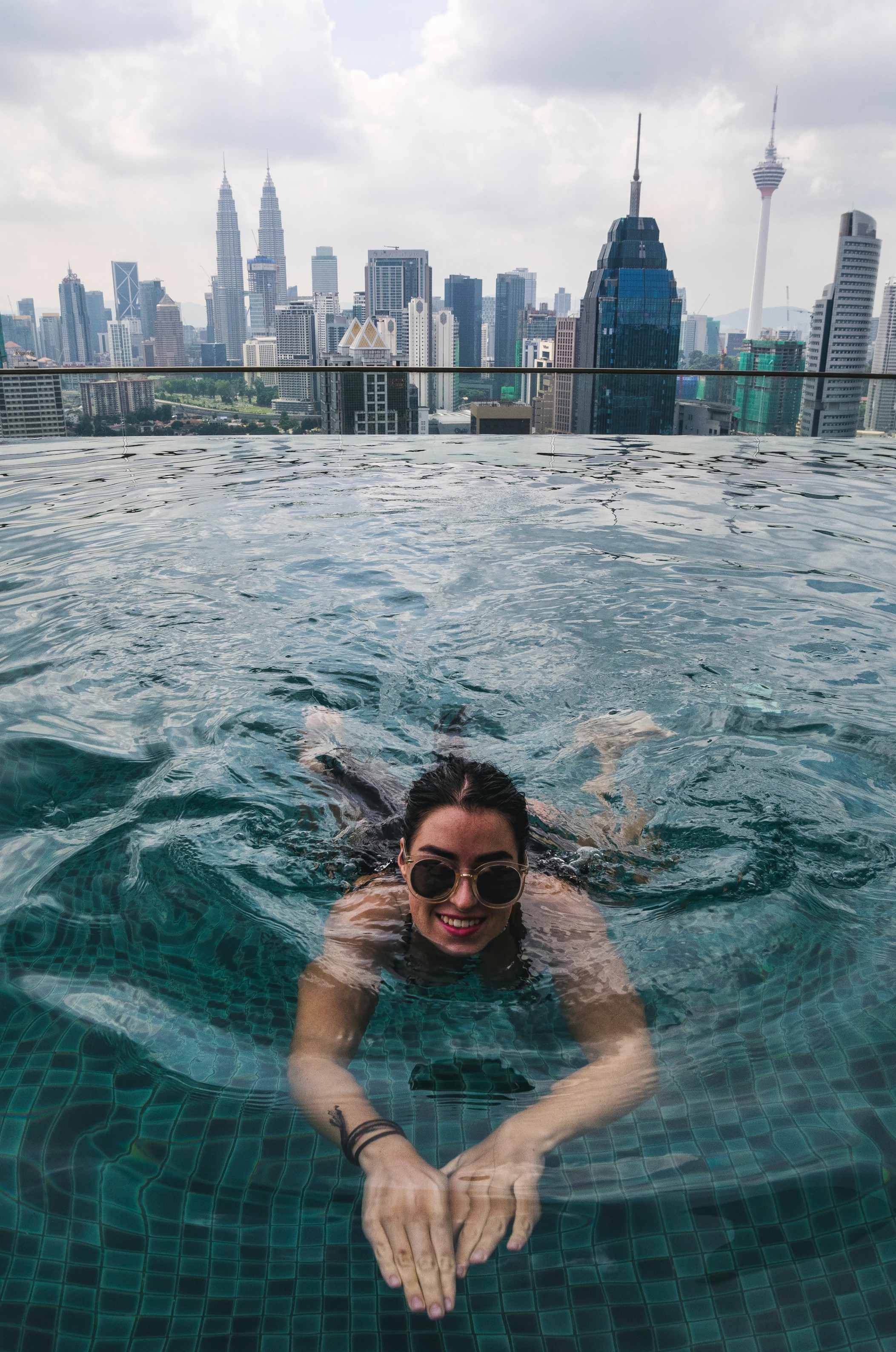 1. Kuala Lumpur
Ampang, a stone's throw away from Kuala Lumpur City Centre (KLCC), is a residential suburb. It is divided into spaces with affordable properties for middle-class residents and areas which are upscale that cater to expats living in Kuala Lumpur. There are 34 embassies in Ampang, making it convenient for expats living in the area. The neighbourhoods in Ampang are safe and humming with the hustle-bustle of city life, providing a suburb with international schools abound thus making it a favourite spot for expats to buy or rent a home.
Bangsar, a luxurious counterpart to Ampang, sits on the outskirts of the capital of Malaysia. It holds a variety of lavish condominiums and sprawling bungalows, equipped with accommodations such as restaurants, bars and shopping centres. It is perfect for long-term Kuala Lumpur expats who are looking for their potential home to buy or rent due to its community-based atmosphere and an array of international schools. There are commercial areas as well as quieter residential districts, depending on one's liking. Only less than 3km away from KLCC, Kuala Lumpur expats can shop to their hearts' content and try out many places to dine.
Mont Kiara, dubbed as the 'Beverly Hills' of Kuala Lumpur, is a swanky suburban area and a magnet for expats due to its close proximity to three international schools. There are also many upscale eateries offering classy care and supermarkets selling imported items. Expats who are young and single will be drawn to Mont Kiara's suitability for both work and play. Various office buildings are scattered everywhere across the affluent town, and to balance it out, there are also plenty of entertainments and nightlife galore. Mont Kiara is a popular hangout spot hosting restaurants and everything from a relaxing drink at a quiet bar to exciting clubs. Do not forget to visit Fiesta Night on Thursdays, a market that caters to every taste.
Damansara Heights' architecture is state of the art. It is a leafy, affluent suburb where the bungalows and condominiums are designed ostentatiously to reflect the posh lifestyles of their residents. Lonely Planet listed Damansara Heights among the world's Top 10 coolest neighbourhoods. Its proximity to Mid Valley, KL Sentral, Bangsar, KLCC and the LDP Highway makes it a popular choice for expats who are looking for convenience and luxury. Home to the wealthy local community, Damansara Heights offers a few international schools as well as quaint neighbourhood cafes and restaurants. For the artistic souls, there are endless live music performances by local and international artists at selected cafes and poetry readings by local writers and poets.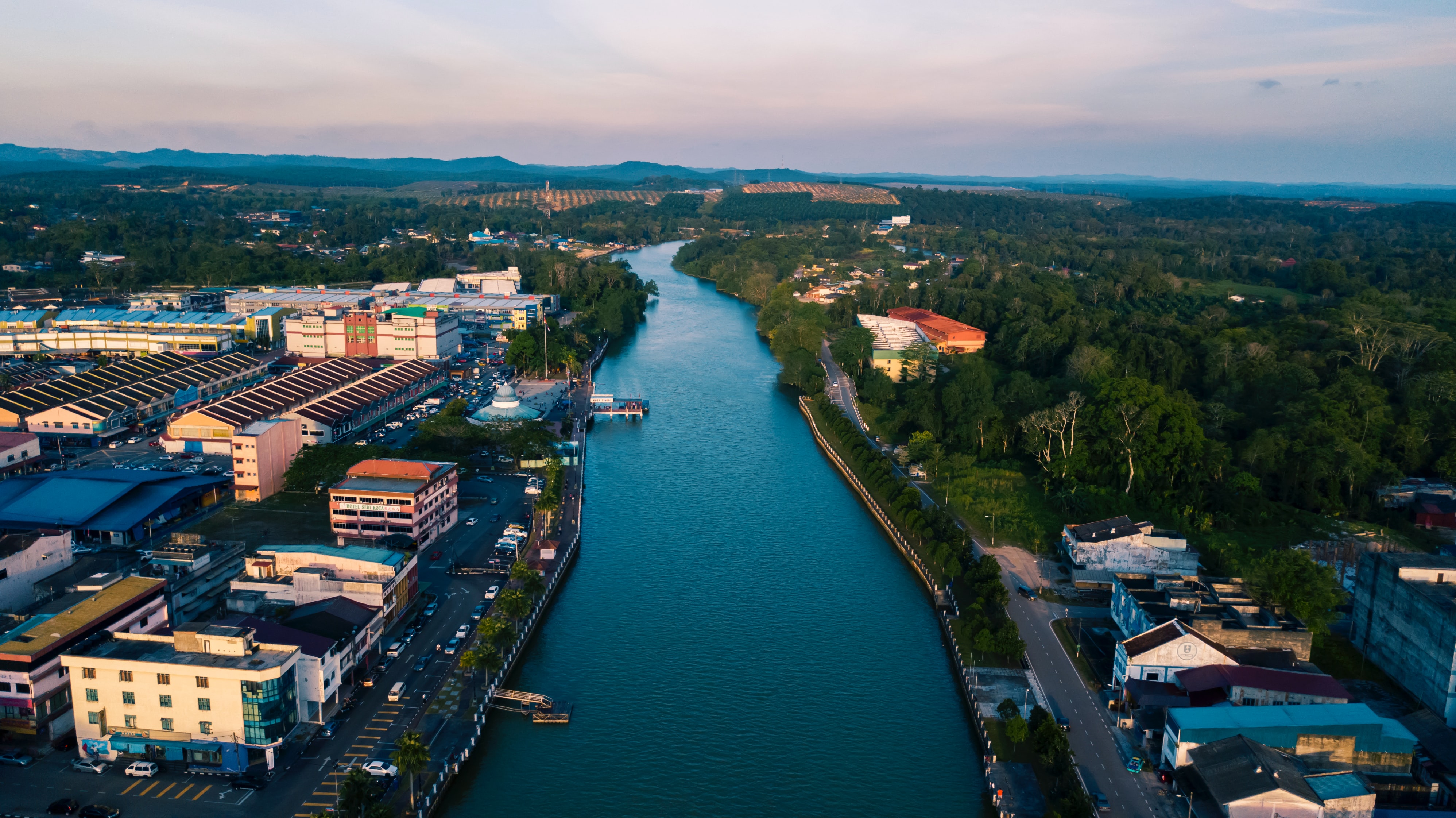 2. Johor Bahru
After Kuala Lumpur, the second-largest city in Malaysia is Johor Bahru. Now a sophisticated, a rising star in tourism and business, it is a rapidly growing city and connected to Singapore via a causeway. It is important to note that weekends in Johor are on Friday and Saturday, while Sunday is a business day. Johor Bahru is sure to appeal to history and architecture buffs for its collection of pre-war and colonial buildings. For recreation, Danga Bay is a scenic waterfront area providing a long stretch of sandy shore. A plus point is one can look across the waters and admire the tall buildings of Singapore on the other side. The economy is mainly driven by the tourism sector, attracting expats from all across the globe.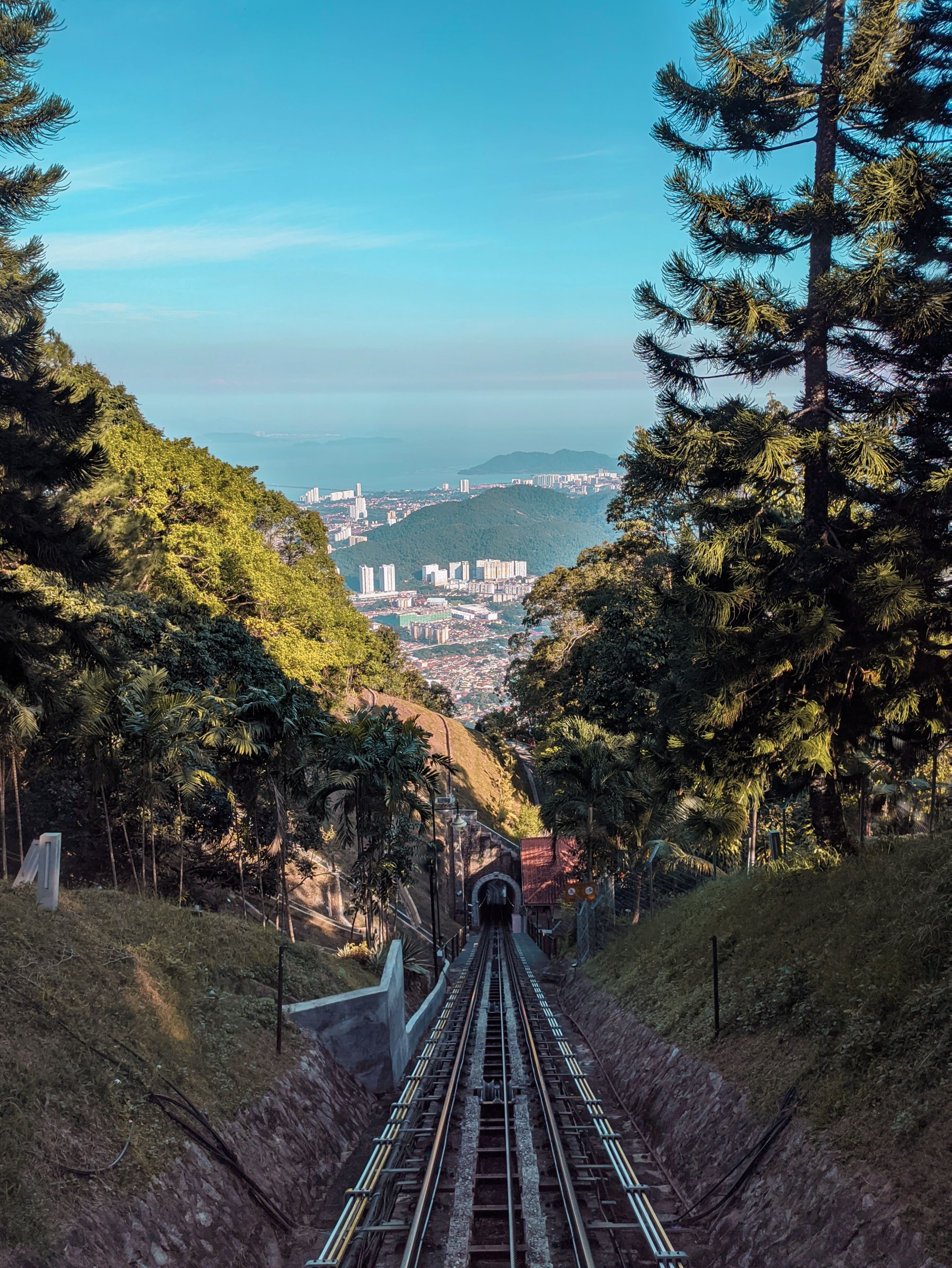 3. Penang
Penang is a charming island located on the northwest coast of Peninsular Malaysia, packed with old cultural heritage. Second to Kuala Lumpur, it is densely populated by expats from all over the world. Well-known for its delectable cuisines, Penang is appointed the food capital of Malaysia. The food showcases the merging between the cultures that arrived after it was set up as a trading port back in 1786. Various food courts, hawker centres and coffee shops serve fusion cuisines of the traditional Malay, Chinese and Indian dishes, as well as Baba Nyonya to boot. Achenese, Burmese, and Thais food culture also come into play as heavy influences in the dishes. The cost of living in Penang is low, making it suitable for expats who have gone into retirement.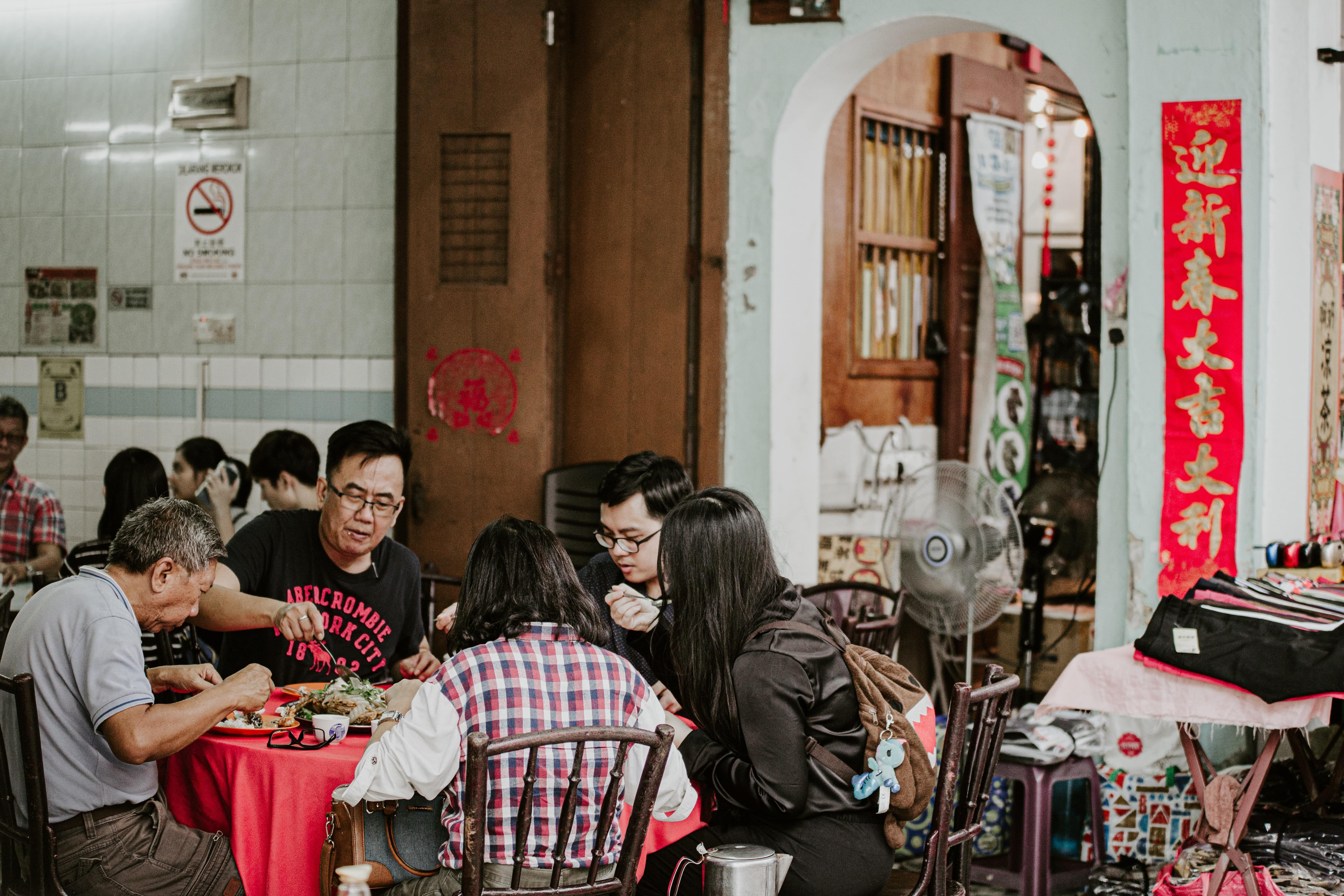 4. Ipoh
Compared to Kuala Lumpur, Ipoh is a friendly little city with less air pollution, less congested roads and a relaxed, easy-going pace. Some of the main attractions are relaxing resorts and beautiful golf courses. Strategically located in between Kuala Lumpur and Penang, traveling by train is favored with the electronic train system (ETS) taking about 1.5 hours to Penang and three hours to Kuala Lumpur. Both international airports, KLIA and KLIA2, are also only three hours away by car. The locals in Ipoh are fluent in multiple languages and are very welcoming towards expats and tourists. They are very proud of their city and are even prouder to share it with newcomers.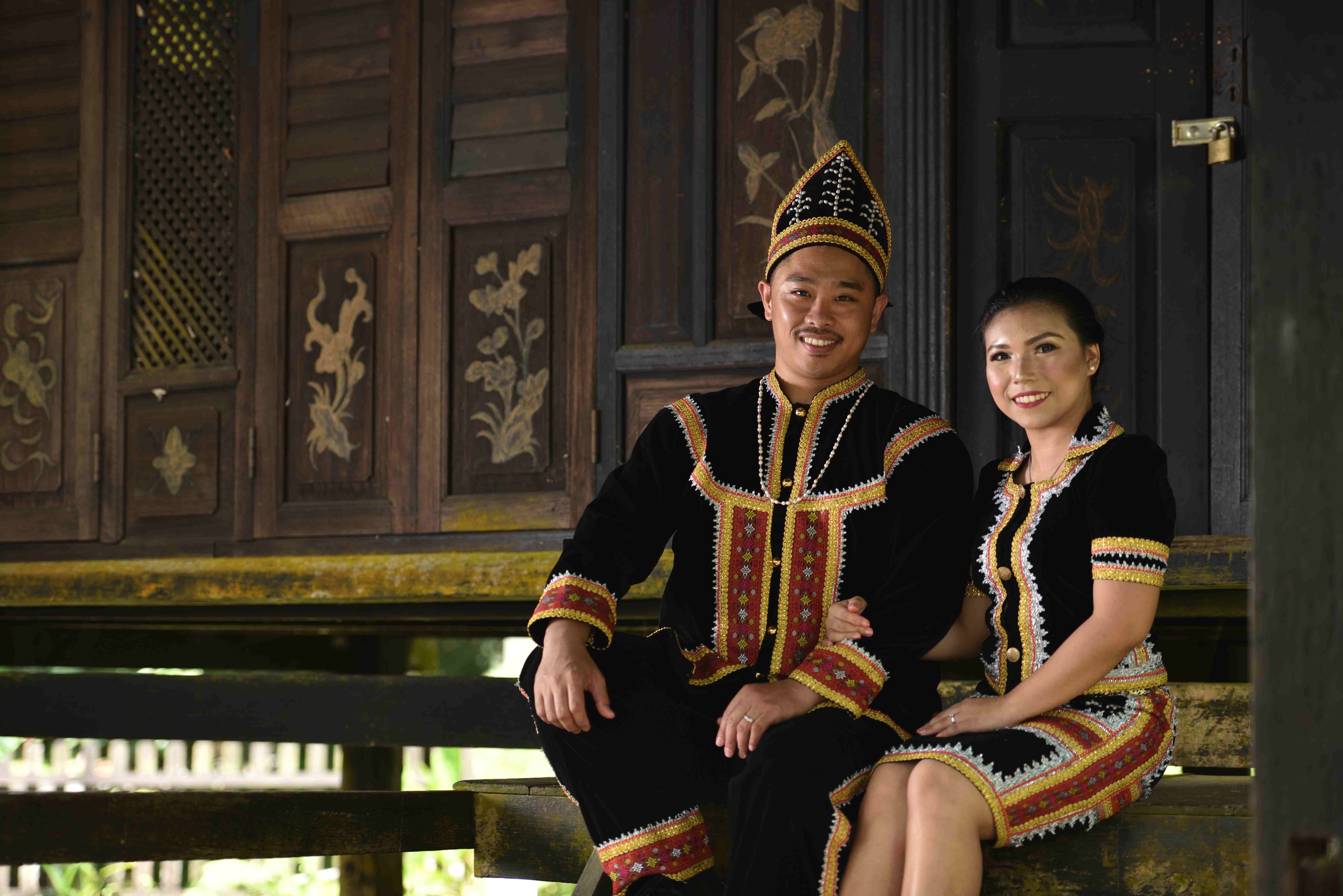 5. Sabah
Sabah is an island territory composed of lowland rain forests and accommodates a fifth of the total population of Malaysia. Compared to Sarawak, Sabah offers more opportunities for expats as its economy primarily profits off of tourism. Life in Sabah is slow-paced and suitable for people seeking calm and relaxation. The living expense is low, and allows for a fulfilling, prosperous life surrounded by nature and wildlife.

An expat's life in Malaysia will take on a fresh perspective and experience for them to learn, explore, and integrate with the locals. Soaking in the warm air and exploring the grounds will make one feel like a new person, beginning a new life in an uncharted territory. Perhaps the best thing about Malaysia is that everyone refers to anyone older than they are as 'auntie' or 'uncle', even strangers. This is an excellent example of how in Malaysia, everyone is a part of one big family. Local or foreigner, all are welcomed with open arms, contributing to an increase in expats in Malaysia statistics.

SPEEDHOME can assist you in your home-hunting mission
But before you put down roots in a new country, you need a home.

Stated by this survey done in 2018, 43% of expats own a property in Malaysia. SPEEDHOME provides a platform for home rental to both landlords and tenants. Rest assured, the properties on SPEEDHOME are verified. As a tenant, you will also be fully protected by an unbiased tenancy agreement to keep your rights secure. Another perk is you do not have to worry about upfront fees as Speedhome allows you tenancy with zero deposit.

Try SPEEDHOME today to embark on an adventure for the rest of your days, here in Malaysia.