Best Cyberjaya Lunch and Dinner locations to drool over!
Cyberjaya is located in Sepang District in Selangor. There are a lot of things you can do in this place including eating a lot of tasty food. The place has some really amazing lunch and dinner locations. The Cyberjaya foods are filled with multi-cuisine restaurants and bars. There are some places which are picture-perfect for your Instagram profile whereas some places are perfect for a date night! So, here are some exquisite lunch and dinner location in Cyberjaya:
1. Karyabhara Cafe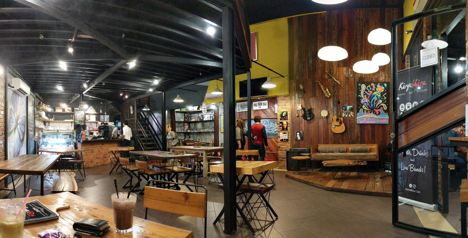 This is a cute little café in Cyberjaya and they provide you with lunch, dinner, Hi-tea, and supper too! The interiors of this café are so warm and pretty that you are going to love the vibe no matter what. Probably this is the coolest place to visit with friends and have some nice food over a conversation. They serve you some amazing coffee, local food, you can also order western if you like and they have a lot more on their menu, so if you wish to have a variety, this can be your place.
2. Salam Noodle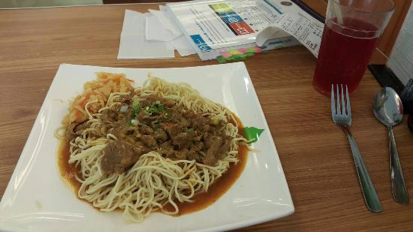 Wanna try some fresh hand-made noodles in Cyberjaya, this is the best place for you. They serve you freshly made noodles on a daily basis without any MSG content or waxiness! Isn't that great? You get two variants of noodles- dry and soupy and the best part about her is that everything on the menu is very much affordable. This place will definitely give you some good experience and is a must-visit at least once. This place is in Persiaran Flora.
3. Mad Ayam Kampung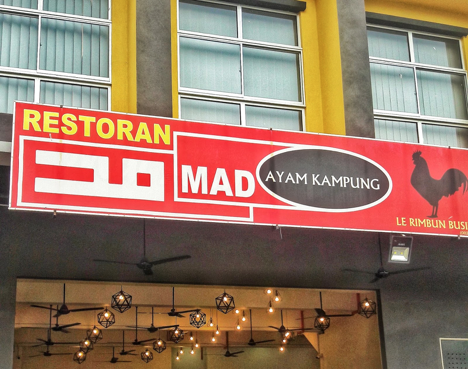 If you wish to go to this place, you need to search for a seat as early as possible as, it is always crowded with a waiting list. When we talk about food, fried chicken is the first thing that most of the customers love to order. You get the chicken with boiled rice and the baking taste of sambal belacan cicah with ulam is something serious to die for. Finding this dish is considered very rare here and that is why people love it so much. This venue can be perfect for lunch and serves you with some fine french dishes right from the menu.
4. Burger & Taco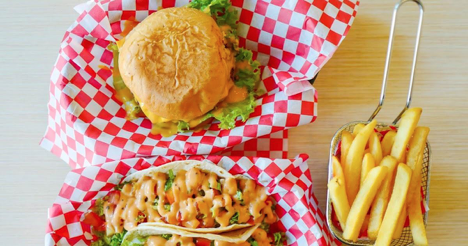 You will find this amazing place in the Tamarind square. The food and the place both have some insta worthy content for your profile. When we talk about food, this place serves some oh so delicious western food. You can find some nice juicy flavourful beef patty right there at some really reasonable prices. So, what are you waiting for? Run to grab your seats.
5. Restaurant Saba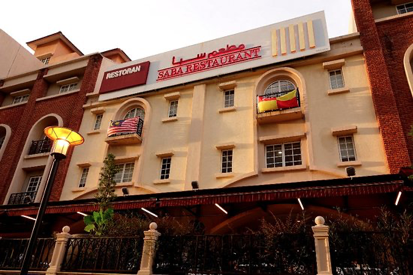 If you are halting at the DPulze shopping center, then you must visit Saba restaurant here! For people who like to eat Yemeni food, this is just the right place for you. They serve you amazing food at just reasonable prices. From the people who have been, there must be knowing about the huge quantity they serve in. Must fill your stomach to the brim! You should try the chicken kabab sandwich if you are not in the mood to eat any kind of rice dish, we are sure you are going to love it!!
6. Lauk Kampung@Tamarind Square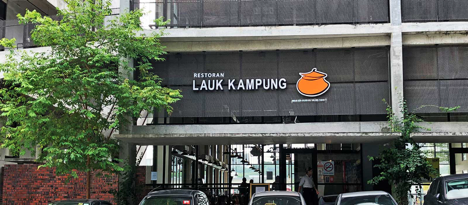 Tamarind square has got a lot for you when we talk about food eateries. This place is well famous for its village-like food and beautiful ambiance. They serve you with some amazing side dishes and the prices of the place are quite reasonable. Apart from the village food, they also serve you with some delicious fried food and Thai food.
7. Volcano Shabu Shabu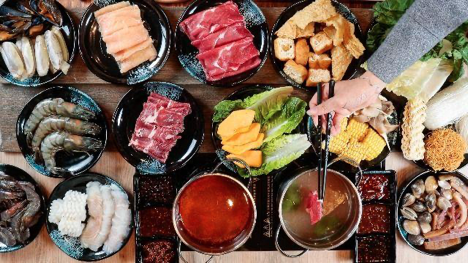 If you are in the mood of trying some Japanese food, then you should visit this place in Shaftsbury Square. You get some really healthy meals in large quantities offered here. The chefs often use steamboat and grilling techniques. The seafood is something people prefer when they visit here. You can get all the food at affordable rates so, visiting here can be a nice option when you just want to hog on food cause you are too hungry.
8. Ayam Gepuk Pak Gembus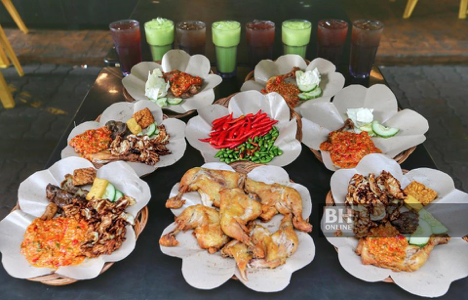 A lot of people might already be aware of this place and why it is famous for. You can modify your sambal according to yourself and also take care of the level of spiciness you can bear. The only thing you need to take care of when visiting here is that you are on time otherwise you might have to stand in long long queues. Well, people love to wait for their turn over here because of the chicken side rice and the oh so spicy chilly sauce to die for. So, if you are a spice lover, this is a clear must try location.
9. Campur-Campur Kitchen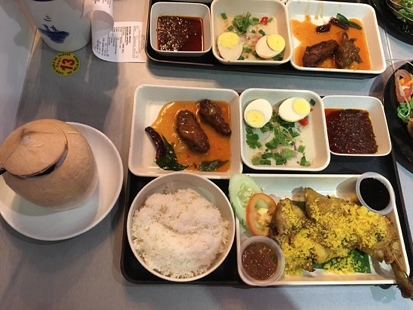 You can find some Indonesian, Chinese, and Thai food at this restaurant located in Dpulze Shopping Centre. The food they serve has an altogether different taste when it comes to cuisines like Chinese and Thai and Indonesian. Many people visiting this place love to have rice with a choice of penyet chicken, grilled chicken, chicken green curry, and salted egg shrimp. For those who want to eat some Chinese, the friend menu is a must to try.
10.Hutan Café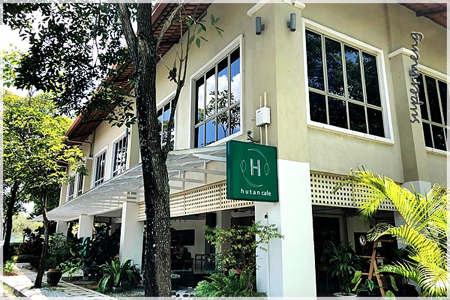 This sweet little café located at the Cyberjaya lake park has an amazing green theme setting. The area is quiet and the décor is so pretty. You will get a combination of Asian and western food and the best part here is that they change their menu every day at breakfast. So, you get to eat everything different the next time you come back.
11.Glaze Eatery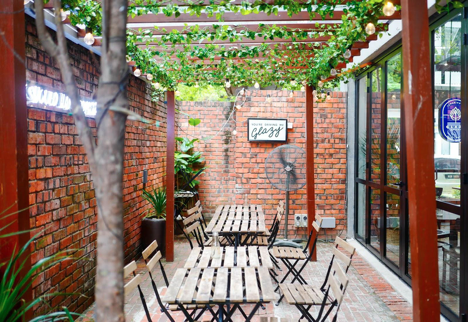 This fine-dining restaurant gives you an amazing experience of elite class food at some very reasonable prices. You can start your day right here with some great western breakfast without even spending much from your pocket. This place is so dope that you can get a full meal in RM15. You can select some Asian dishes and kinds of pasta and wraps and all this is just under RM20. If you are a coffee lover, then you must try some of the cakes they serve.
12.Restoran Sana Sin
If you are getting your children along to eat, you know it's going to be a mess and you have to run after you eat the food! What is the point anyway if you are not enjoying your food properly? This place solves your purpose as they have a small indoor playground and your children will love it there. So, now you are free to enjoy some food right? Another amazing thing about this place is that they refill rice for free and they have a huge quantity of dishes to offer. So, you gonna enjoy it while you eat and get yourself fully up to the brim!
13.Julio's Lounge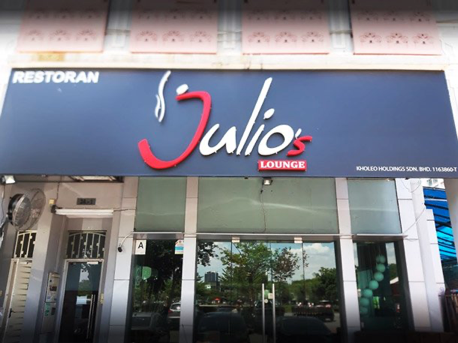 Located in Neo Cyber, this place has a peaceful environment for people who want to enjoy their food and chill in the vibe for a while. This restaurant will provide you with Western as well as Arabic food cuisines. They have some great dessert deals and the chocolate fountain will definitely satisfy your sweet tooth. You can also play PS4 here, so boys grab the money and rush to this place right now!
14.10 Gram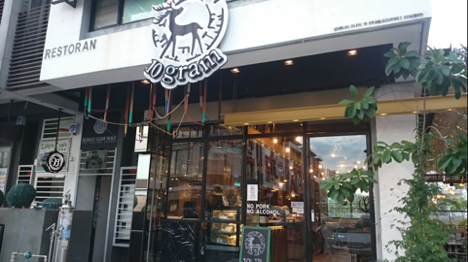 As you can guess, this place is located in the Tamarind Square has over 50 western menus for you to choose from. They also will offer local dishes for visitors. Some of the visitors claim that this place is equivalent to Starbucks and they offer a variety of coffee-based beverages and are amazing in taste. The price of this place might be a little high according to the rest of the places but, if you taste the goodness, we would say it's worth the price.
15.Pastribella Bakeshop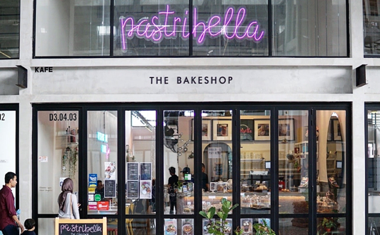 This shop is Oh So Fantastic and serves you the best of bakery products in the entire town. Owned by the first season Masterchef, Dr. Ezani, and located in the Tamarind Square. Their house-made daily cakes are just to die for!
16.Aroii Thai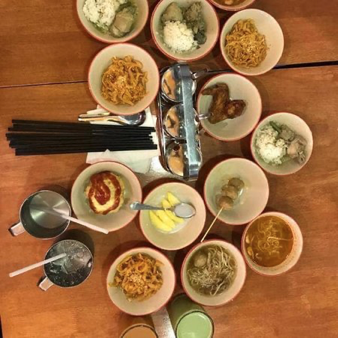 You will find this place is Neo Cyber. Just like Boat noodles, this place is also based on each bowl served to you at RM 2.09 only. You will get the option of selecting glass noodles or rice. The prices of this place are very much reasonable with fast services and everyone just loves to visit here and we suggest you should try them too.
17. Padi House Restaurant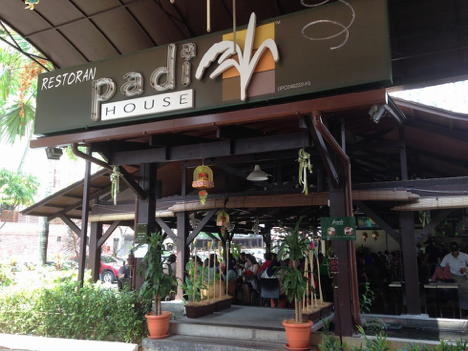 If you are a vegetarian person and want to have options while you eat, then this place at Jalan Teknokrat 5, Cyber 5 id the one for you. You can have a great date or some family time here as it is peaceful and really pretty. It can be a little heavy in your pocket but, when we talk about a date isn't it supposed to be like that? If you visit you must try their grilled pesto fondue chicken.
18. Herbs & Butter, Tamarind Square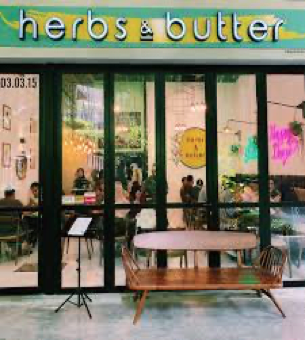 Tamarind Square is oh so famous for its food and eateries all around Cyberjaya. Here is another one from Tamarind Square and this is going to serve you some amazing Malay and Western cuisine. Whenever you visit, don't forget to try out their bingsu using shaved ice like Korean bingsu, creamy fat liked by many and preferred with beans, sweet corn, cendol, cincau, and other items as well.
19. Dokebi Chicken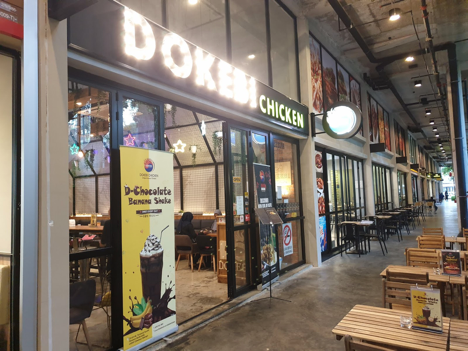 If you are craving the best-fried chicken in town, then this is just the place for you. They will serve you the best Korean fried chicken coated with a special sauce and even more special when wrapped with melted mozzarella cheese like other Korean chicken franchises in Malaysia. This place is located at Tamarind Square and is a must-visit.
20. Sanaa Restaurant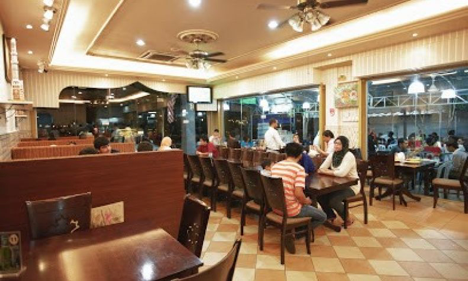 This food joint is going to serve you some of the best Arabic rice all over the town. Placed at the LKR Cyberpoint Barat, Arabic rice with lamb or chicken kabshah and hanith eaten with delicious gravy is something you should really give a try to here. They serve you some of the best Middle East dishes in town.
21. Harley's Burger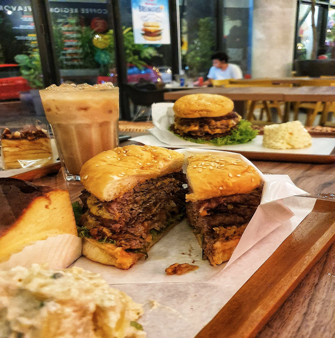 This place is at DC Mall and serves you some amazing American style homemade burgers. These people claim to use fresh ingredients that have preservatives and artificial flavours and when something is organic, it tastes really different and all the tastier. The meat they serve is also 100% original and fresh. If you like to add things to your burger then go for it as they let you customize the burger according to your needs.
22. Ole-Ole Bali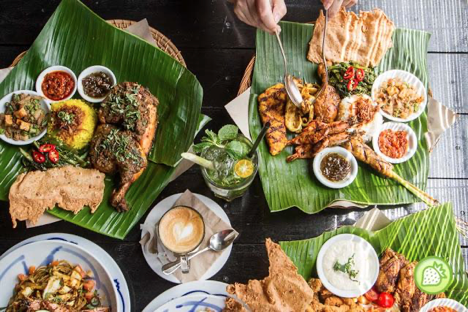 This business started small earlier now, they are placed at Dpulze shopping center and are doing great. These people will make you experience the true Bali food and you will love it! There are a lot of things that you might like here like the lemongrass fried fish with a choice of meat or chicken rendang and also some satay rolls.
23. Café Puffy Buffy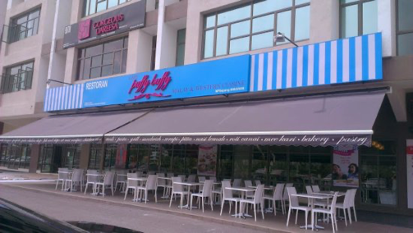 This place is at Cyberjaya Business District Perdana 2 and offers you Asian and western food at reasonable prices. If you want to taste the real Malay food, then this café is just the right place for you. They serve you with a variety of side lunch dishes like Laksa, shrimp noodles, curry noodles, fried noodles. A person who visits here once has to visit again because of its delicious taste.
24. Kiraku Japanese Restaurant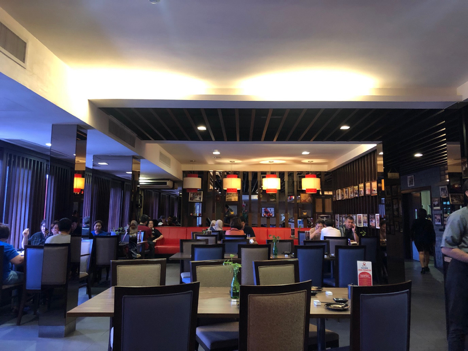 This place is going to provide you a very relaxed environment to help you enjoy your food to the fullest. The best part about this place is that if you want to host a party with a huge gathering, they have got you covered. They have the largest Tepayanki room in Malaysia. They also have a special Tepayanki cooking show when you visit for a dine-in. They have this huge menu of about 20 pages and guess what? The tea they serve is just for RM 1.90 which can be refilled.
Cyberjaya is filled with places to dine in and these are some of the best places in town that you should definitely give a try too! Get a job near Cyberjaya? You can rent your dream house here!