Is Your Child's Education Barring You from Moving to Malaysia? A Guide for Expats
Malaysia, Truly Asia
Ever catch yourself daydreaming into a lush tropical paradise twinned with the bustling roar of the city equipped with modern state-of-the-art facilities that eases your daily life? As paradoxical as it may sound, this may just be attainable at the picturesque and charming Malaysia. A 2019 Expat Insider survey ranked Malaysia as the 9th best destination for expatriates (expats) to work and live in. The magnetic pull of expats to Malaysia stem from the vast earning opportunities compared to a very reasonable cost of living. Match that to great food, friendly people, scenic environment and you've hit the jackpot!
Malaysia is made out of two distinct parts; Peninsular Malaysia, which lies south of Thailand and north of Singapore and East Malaysia which lies on the island of Borneo. Malaysia's biggest cities are its cosmopolitan capital – Kuala Lumpur, UNESCO World Heritage Site of Georgetown at Penang island, and the bridge to Singapore – Johor Bahru. Whilst Malay is the official language of Malaysia, English is also widely used casually and in business settings. To ease things, the Malaysian government has initiated the Malaysia My Second Home (MM2H) Programme to encourage expatriates into Malaysia.
However, let's be real here. A foreigner moving into a new country definitely comes with its set of challenges. Even more if you're a parent. The first thing on your mind would definitely be your child's education. Is the education quality good enough in Malaysia? Is it a healthy enough environment for a child to grow up in? How about the schooling system? The cost? What are your options? If you have all these questions and more running in your head, then you've clicked on the right page. Here, we will discuss options, location, cost, quality and even the wow-factors of high- ranking international schools in Malaysia.

The international education platform in Malaysia has evolved over time. With expatriate parents like yourself having myriad of options for international school education for your kids. As of 2020, there are approximately 150 international schools in Malaysia; all of which run independently and differ from one another. That is in terms of background, curriculum, learning environment, cost and extra activities conducted.
International School Options in Kuala Lumpur
International School of Kuala Lumpur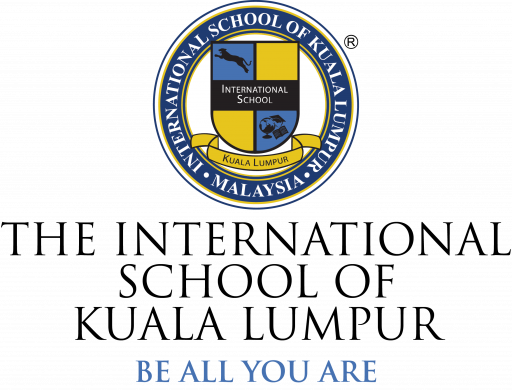 One of the most popular areas for an expat to live in is the capital of Malaysia, Kuala Lumpur. International schools in Kuala Lumpur are aplenty, with each of them having a different specialty. One of the most prestigious schools in the Kuala Lumpur region is the International School of Kuala Lumpur (ISKL). ISKL is a co-educational private school in Malaysia that is responsible for education for students aged 3-18 years old. Wih students from more than 65 countries all around the world. This school offers an American educational framework that is accredited internationally through the Council of International Schools (CIS). Framework from United States through the Western Association of Schools and Colleges (WASC) is adapted as well. This school primarily serves children of expatriate families living in Malaysia looking to follow the American schooling curriculum with the International Baccalaureate (IB) education program.
The areas covered by ISKL's extracurricular list include arts, athletics, activities, and league play. The types of activities available are age-specific and subject to student interest. The complete list of extra-curricular activities provided by ISKL is available on their official website. If you're a parent who is looking to enroll your kids to this school, know that ISKL is conveniently located 3km from Kuala Lumpur City Centre.
ISKL students live scattered around Kuala Lumpur as the campus is close to main roads and is serviced by a dedicated school bus network. Popular residential areas in the vicinity include Ampang Hilir, U-Thant, and Jalan Ampang which houses many quality residential buildings.
In this area, most students are able to walk or cycle to school. Just a stone's throw away is Persiaran KLCC, Persiaran Hampshire, and Bukit Ceylon which is currently the home to more than 20% of the ISKL students.
Another popular residential area amongst expats are Mont Kiara, Sri Hartamas, Bangsar, and Damansara. Accessibility from these areas are usually via the bus that are specifically coordinated by the school. Applications for enrolment are completely paperless and are through the ISKL official website. Alternatively, if you are looking for another IB World School that is registered in Malaysia, you can visit the site of another school called Fairview International School Malaysia. This school takes pride in being a premier international school in Kuala Lumpur with the whole suite of IB curriculum for their students.
Australia International School Malaysia (AISM)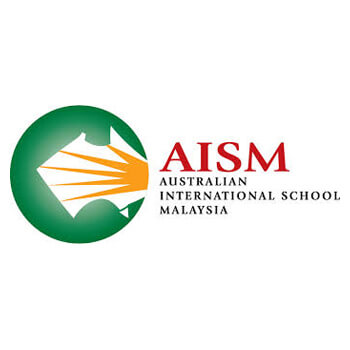 Another option that is available for expats living in Kuala Lumpur is the Australia International School Malaysia (AISM). Internationally recognized as the longest established Australian international school in Malaysia, this school consists of over 80% of Australian and expat teachers to ensure your child is able to adapt comfortably to his/her new environment.
AISM takes in students 3 years and older. They have five accreditations, ranging from local ones to Australian accreditations so you can rest assured that your child's quality of education is guaranteed. The approach of teaching in this school stands out; they utilize a Visible Learning approach. This is an evidence-based approach to teaching and learning developed following the largest research ever done on teaching methods. In fact, AISM is the first school in the world to achieve the status of being a fully certified Visible Learning school; whereby it shifts the focus to what students are learning as opposed to what teachers are teaching. This mindset shift enables each child's learning experience to be accounted for and developed.
For a more all-rounded education experience, AISM offers plenty of extra-curricular choices; with activities carefully planned to suit each age group. Of the amazing choices offered, one of the activities that stood out was the Model United Nations which is a simulation of UN Conferences to discuss and resolve real-world issues. With these types of innovative activities offered, students at AISM are encouraged to explore their untapped potential with proper guidance and coaching.
The campus for AISM is located at a 20km radius from all major cities such as Kuala Lumpur, Bangsar, Petaling Jaya, Mont Kiara and Ampang. Just like ISKL, this school offers bus services to selected destinations to ensure convenient and hassle-free commuting to and fro school.
However, if you prefer a more nature-based residence, there are residential areas located around the vicinity that would enable your child to just walk or cycle to school. Gated residential areas such as Gita Bayu, Country Heights and Bluconstellation are known to be close enough to the metropolitan areas yet far enough to be able to experience a more peaceful lifestyle away from the hustle and bustle of Kuala Lumpur City Centre. With a strategic location at Seri Kembangan, AISM is nestled amongst malls, trains stations, and recreational areas. The Serdang KTM train station, one of the major rail stations on the KTM Komuter line is just three minutes from this school. Applications for enrolment can be done either online via the AISM official website or a submission of the application can be made directly to the Admissions Office by appointment.
The Alice Smith School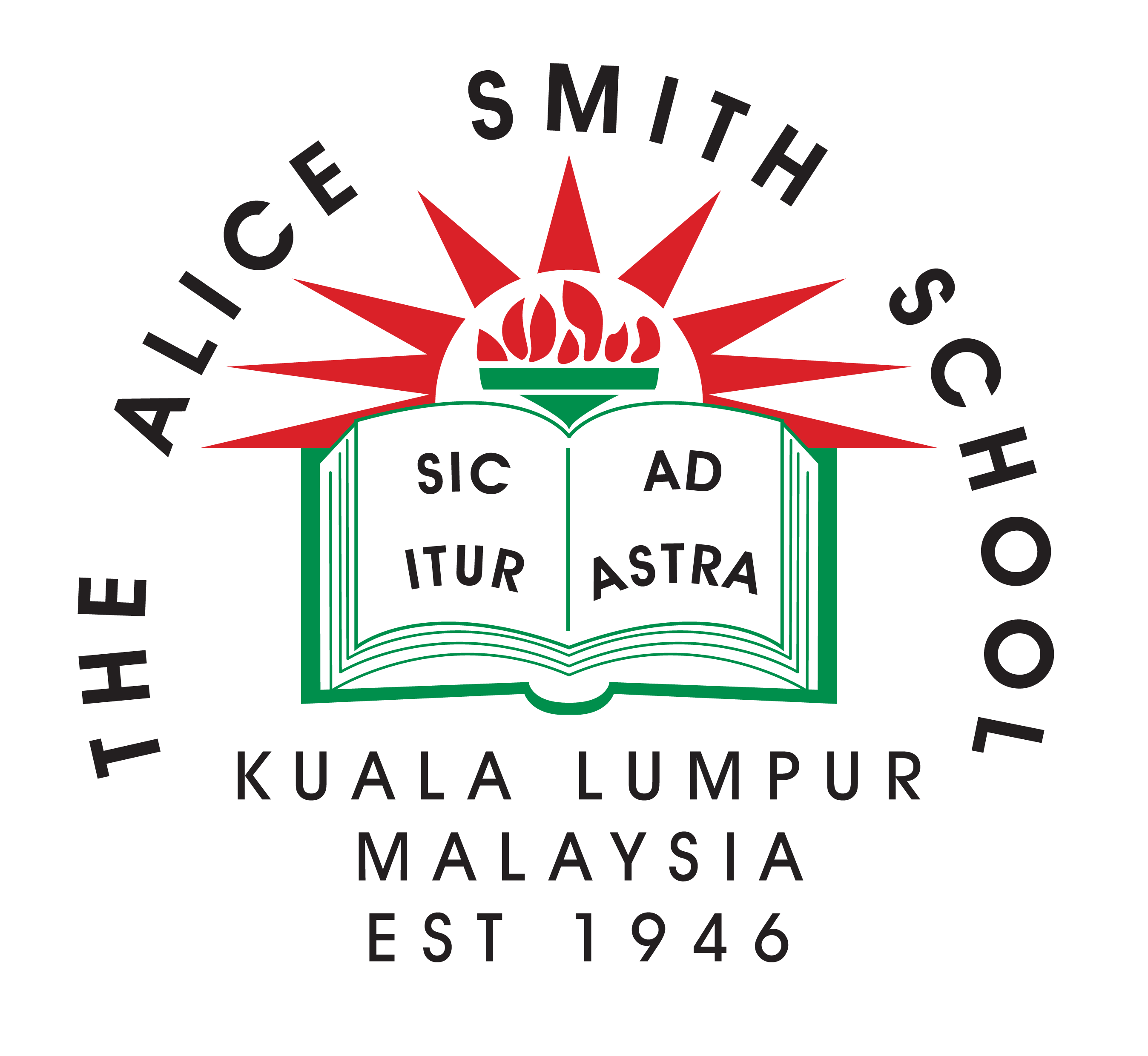 Alice Smith School was established in 1946 by Mrs Alice Fairfield-Smith to provide expatriate children with a high quality education in Kuala Lumpur, Malaysia. They are a not for profit international school and provide an outstanding all-round education based on the British curriculum for 3 to 18 year olds. They are committed to academic excellence, achieved through a rich and challenging curriculum, and nurturing the personal growth and development of every child in all aspects of their learning journey. Our students have a genuine love of learning and are taught by exceptional teachers who go the extra mile.
In Alice Smith, You will have many opportunities to meet, listen and speak with admission tutors from the world's leading universities. In 2019, over 50 universities visited including the University of Cambridge, Imperial College London and King's College London (UCL) from the UK as well as internationally renowned institutions such as Hong Kong University (HKU), the University of Queensland from Australia and the University of Waterloo from Canada.
Our extensive extra-curricular and wider learning programme provides you with the challenge and opportunity for leadership, service and character development. With over 100 clubs and activities, including Model United Nations (MUN), the Duke of Edinburgh's International Award and STEM Club (Science, Technology, Engineering & Maths).

The British International School of Kuala Lumpur (BSKL)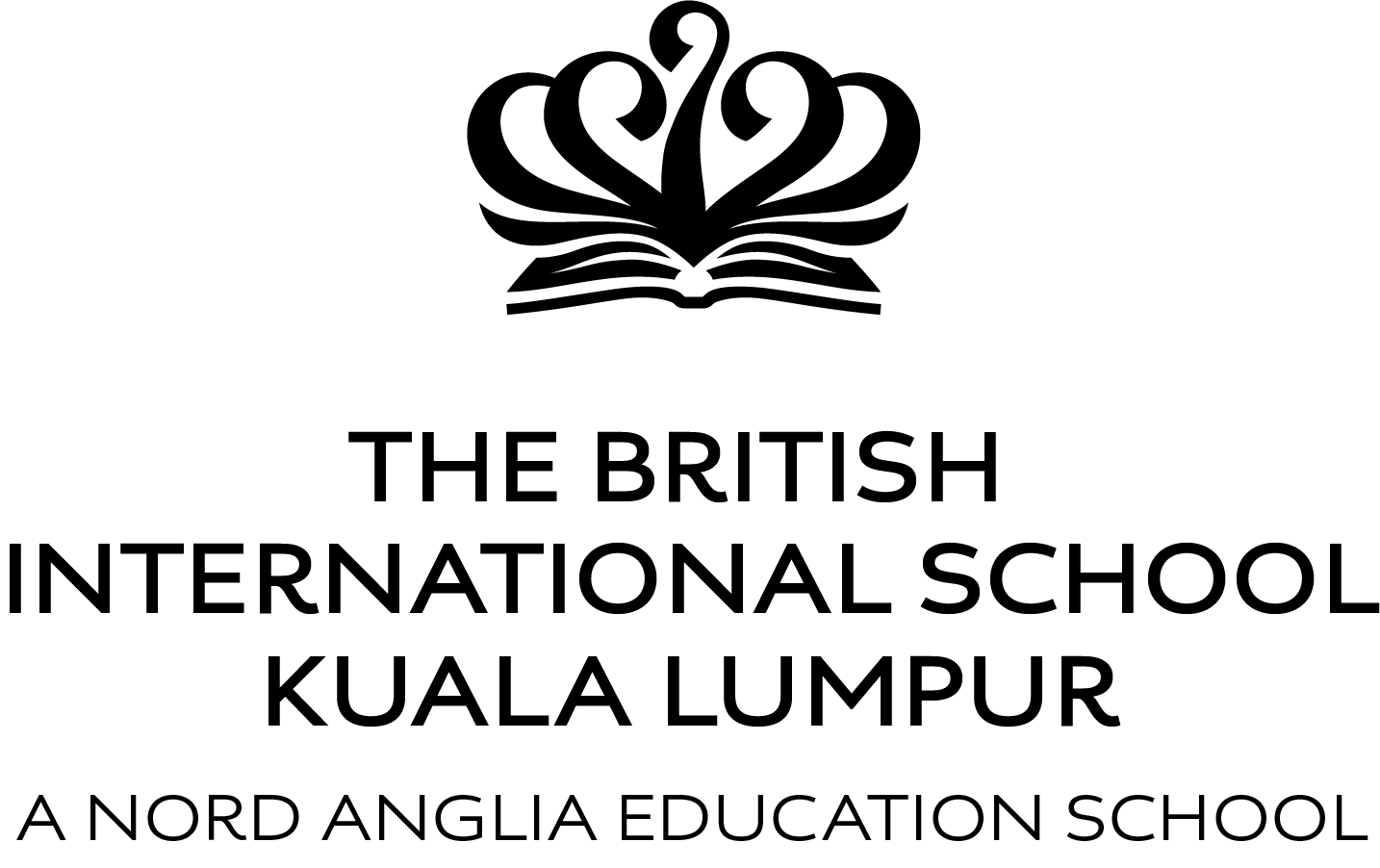 In 2020, the Malaysian Tatler featured The British International School of Kuala Lumpur (BSKL) as one of the best international schools in Malaysia with positive reviews and high ranking from students, parents and teachers alike. Highly sought-after for high quality British international education, BSKL is a school suitable for children aged 2-18 years old. With 63 nationalities currently enrolled, you can be rest assured that your children will be able to achieve their potential with highly engaging learning experiences.
This school follows the English National Curriculum, which makes it ideal for children of British expats looking to continue their education within the same curriculum standards. BSKL strives to provide the best possible education via their UK-qualified and trained teachers to ensure high teaching standards. They also take pride in their state-of-the-art technologies that are integrated in their classrooms to ensure the learning experience is most valuable. One of the things that makes this British school in Kuala Lumpur special is their collaboration with the reputable Juilliard School in performing arts in addition to their many sport and enrichment activities offered.
Situated smack in the middle of Kuala Lumpur, accessibility to this school is pretty straightforward. Located in Bandar Utama, one of the hubs at Petaling Jaya, amenities are plenty and modern with well-connected links. Most of the students live around Kuala Lumpur and Petaling Jaya, with no hassle for transportation as BSKL provides school bus services. Usually, BSKL encourages parents to book an appointment for a personalized tour of the school.
However, due to the recent pandemic outbreak, the campus is currently closed and all tours are done virtually. During the virtual tour, you will be able to speak to their admissions officers to get more information on the school and get a glimpse into the school environment. To apply, all you need to do is fill up a short form on their official website and wait for their Admissions Office to contact you within 48 hours. As an alternative to BSKL, other private schools in Malaysia offering British Curriculum syllabus include Alice Smith School and Garden International School in Kuala Lumpur. More details can be found on their official website.

Global Indian International School (GIIS)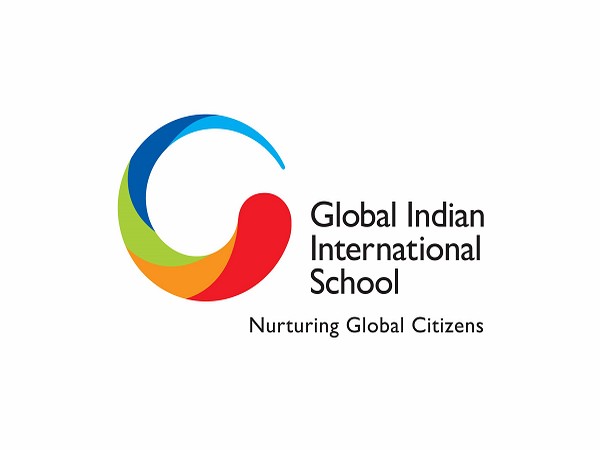 If the schools above don't tickle your fancy, not to worry! Being the top choice of area to live in Malaysia for expats due to the modern living culture and job opportunities, you are still spoilt for choices of schools in the Kuala Lumpur and Petaling Jaya area. If you are someone who moves across countries quite a bit, then the Global Indian International School (GIIS) may be best suited for your children.
With international schools across seven countries in Asia, your children will be able to move around with you and still maintain the best education to mold them for the future. This school is recognized for imparting education using holistic approaches and has been honored with several international and national awards for that. GIIS envisions future global citizens who are not only well educated but are all-rounders.
For that objective, the campuses of GIIS are divided into four houses which encourages a healthy sense of competition between houses and teamwork amongst students. As one of the top CBSE schools in Malaysia, various programs are available in lieu of the objective of creating holistic students who excel in both academic and soft skills. Activities offered in this school are mostly sports-based on additional training given to those who excel in these areas to hone their talent.
Apart from that, children who have an interest in Indian fine arts such as Bharatanatyam, Indian classical musical instruments, and Indian languages could consider this school as it is one of the best ranking Indian schools in Malaysia. Situated in Brickfields, Kuala Lumpur, this school is located within walking distance to KL Sentral, the primary train station of Kuala Lumpur. It is also within a 5-6-minute drive to the Petronas Towers and city centre. For enrolment, just print out the application form on their official website and get in touch with them to discuss the details.
International School Options in Penang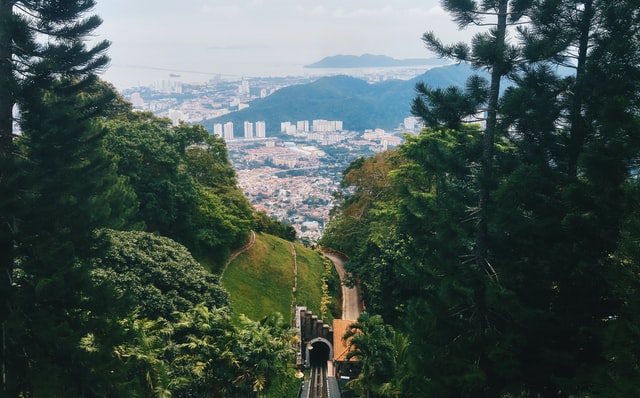 If your job takes you up to the northern region of Malaysia, then you might find yourself in another familiar spot for expats, Penang. In Penang, there are about 11 different international schools that you can choose from.
Penang is the International School of Penang (Uplands)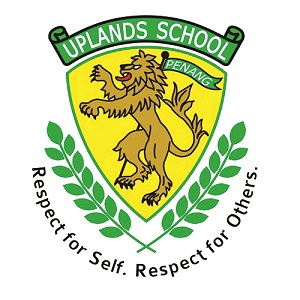 One of the most prominent private schools in Penang is the International School of Penang (Uplands). Being one of the leading boarding schools in Malaysia, Uplands strives to provide high-quality international education in an all-rounded community environment.
This school accepts students from ages 4-18 years old and have suitable teaching methods for each age group. With exciting subjects such as Design & Technology or Film Studies, you are able to pique the interest of your child and hone their skills accordingly. Learning here will be fun, exciting and definitely effective. With excellent amenities such as a swimming pool, football field and studios, the options of extracurricular activities offered at Uplands are endless.
Located just 30 minutes away from Penang city, this campus is located on a hill overlooking a picturesque beachfront. It is a fully gated and guarded area with a scenic garden courtyard in its vicinity to provide peaceful surroundings for conducive learning.
This campus is close to hotels, restaurants, shops, and residential areas surrounding the Ferringhi hill. There are quite a few places around Ferringi Hill providing residential homes to expats with very affordable rental properties; sometimes costing less than half of the rentals in nearby Tanjung Bungah. It is a more laid-back area, with lush greenery on one side and the beach on the other. Don't be fooled though, as laid back as it is, Ferringhi Hill is lively with many restaurants, shopping areas, and hiking/running trails. Highly networked with bus services, public transport is not a challenge here. Get in touch with them via their official website for any admissions inquiries.
International School Options in Johor Bahru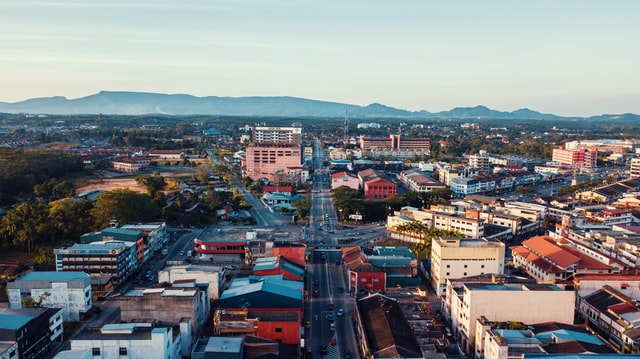 Austin Heights Private & International School
If the northern side is not for you, why not venture to the southern region of Malaysia? You may consider international schools in Johor Bahru. Austin Heights Private & International School located in Johor Bahru is a top-class education hub for students aged 3 to 16 years old. With multiple accreditations to their name, Austin Heights offers a holistic approach to education by curriculum based on the National Curriculum of England with slight modifications to suit the international environment. With great academic excellence track-record and extensive co-curricular activities, Austin Heights aims to reach heights with all students enrolled here.
Having collaborated with the University of Malaya (Malaysia's top national university) and the Johor State Education Department, language camps and linguistic engagements are very extensive here. At Johor Bahru, there are quite a number of expats living in high-rise buildings just at the suburbs of the city. Complex of condominiums called "Straits View" happens to be one of the favorites amongst expats. There are restaurants, shopping malls, and even a golf-course at close proximity to this area. This place is approximately 20km from Austin Heights and around 30km to Singapore. If traffic is smooth, a drive to Singapore can take as little as 45 minutes. If you're intrigued, applications to Austin Heights form can be downloaded from their official website then submitted to their Admissions Department. Do note that admission to Austin Heights is by assessment and interview.
Having peeked into the many private and international schools in Malaysia, you may be more prepared to relocate to beautiful Malaysia with your children. Below, we have compiled a table with more details regarding each school for your convenient reading:
| | | | | |
| --- | --- | --- | --- | --- |
| Area | School | Age Group | Tuition Fees * | Boarding? |
| Kuala Lumpur | International School of Kuala Lumpur (ISKL) | 3-18 years old | RM 50 000 – RM 110 000 per annum | × |
| | Australia International School Malaysia (AISM) | >3 years old | RM 40 000 – RM 80 000 per annum | × |
| | The British International School of Kuala Lumpur (BSKL) | 2-18 years old | RM 45 000 – RM 100 000 per annum | × |
| | Alice Smith School | 3-18 years old | RM 45 000 – RM 100 000 per annum | × |
| | Garden International School | 3-18 years old | RM 45 000 – RM 105 000 per annum | × |
| | Global Indian International School (GIIS) | >3 years old | RM 18 000 – RM 30 000 per annum | × |
| Penang | International School of Penang (Uplands) | 4-18 years old | RM 35 000 – RM 50 000 per annum | ⁄ |
| Johor Bahru | Austin Heights Private & International School | 3-16 years old | RM 25 000 – RM 50 000 per annum | × |
* rough estimates as of Academic Year 2020, not including application fee, admission fee, technology fee & others. Subject to changes.
With such a wide array of options, moving to Malaysia has never been more tempting. To do so without excess cost and to make sure your move is smooth with no hassles, use SPEEDHOME to find the best home that suits you and your family.
You can rent in Malaysia with the safest-end-to-end property platform SPEEDHOME. You can attend hour tours and viewing appointments from wherever digitally. It is discrimination-free and best part deposit free, so you can start your new chapter in Malaysia easier than ever! Know more services we provide for our tenants now