HostAStay Landlords - Find a Quality Long Term Tenant Now!
To fight the financial difficulties that many short-term rental landlords are facing, we're providing exclusive offer for HostAStay Landlords to rent out their property on SPEEDHOME!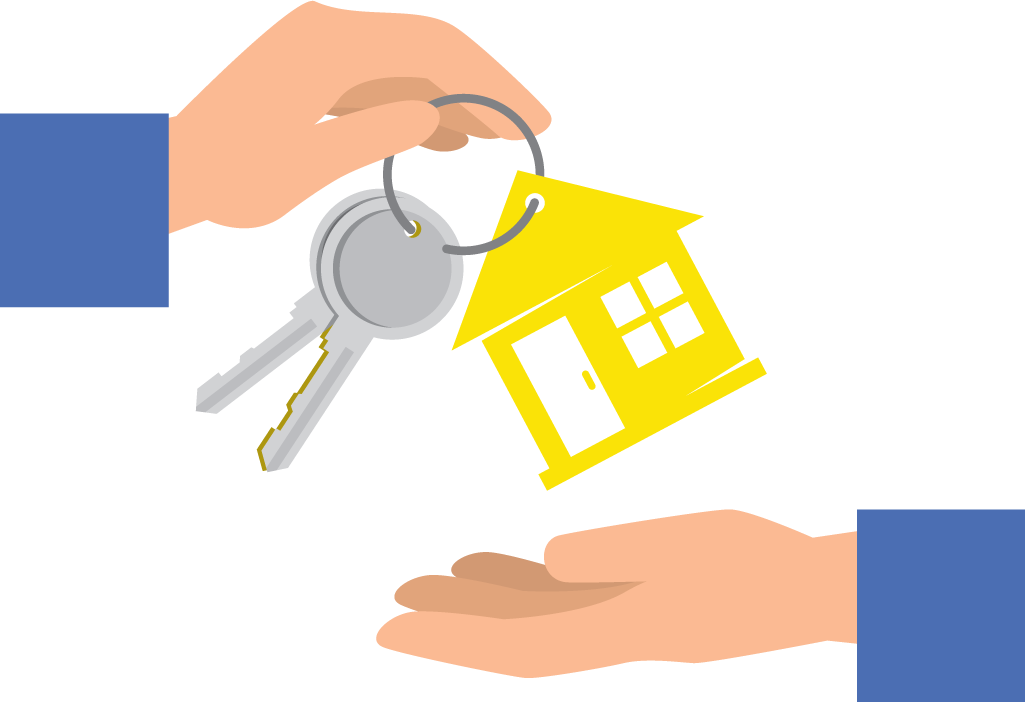 Why go for long term rent with us?
SPEEDHOME landlords find a tenant 5x faster! As a HostAStay landlord, you'll get properties prioritised with RM100 gift for you and your property manager!
Fill in your details below, to help us recognise you as a HostAStay Host and reward you later!
Why 90,731+ Landlords have used SPEEDHOME?
Zero Deposit properties get rented 5X faster
Our industry leading Zero Deposit Eligibity checks to ensure you get a quality paymaster every-time!
Partnered with Allianz, Your house will be protected up to RM42,000
How much does it cost to use SPEEDHOME?
You can list your property on SPEEDHOME for free! You only have to purchase our insurance plan after proceeding to rent out your property with SPEEDHOME.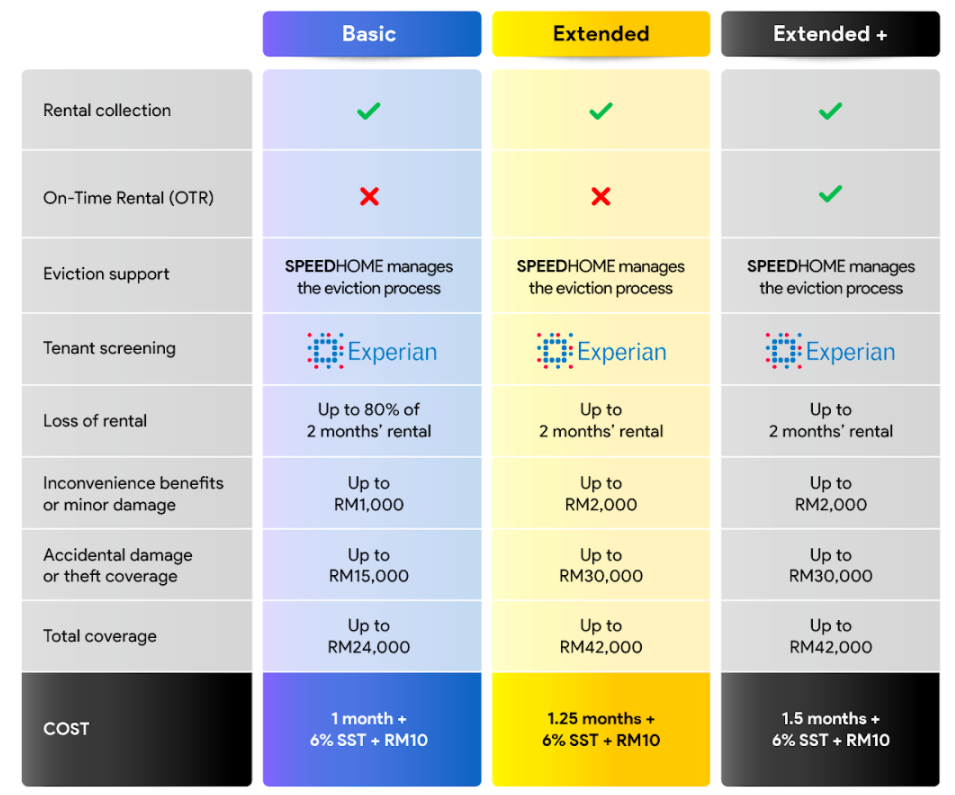 To be completely upfront, we have an oversupply of quality tenants on our platform looking for homes and we understand the difficulties in the short term rental market at the moment!

So we have teamed up with HostAStay, to help short-term rental landlords find a quality tenant 5x faster with 20x better protection now. It's truly a win-win
Fill in your details below, to help us recognise you as a HostAStay Host and reward you later!
Established in 2015, Speedrent Technology SDN BHD combines protection and technological innovation in the house rental and property market.
Partnered with Allianz General Insurance since 2017, we provide an accessible and secure home rental platform for landlords and tenants. Landlords can secure their property with Allianz General Insurance up to RM42,000 and tenants rent with zero deposit.
Share to your Host A Stay Landlord Friends Now!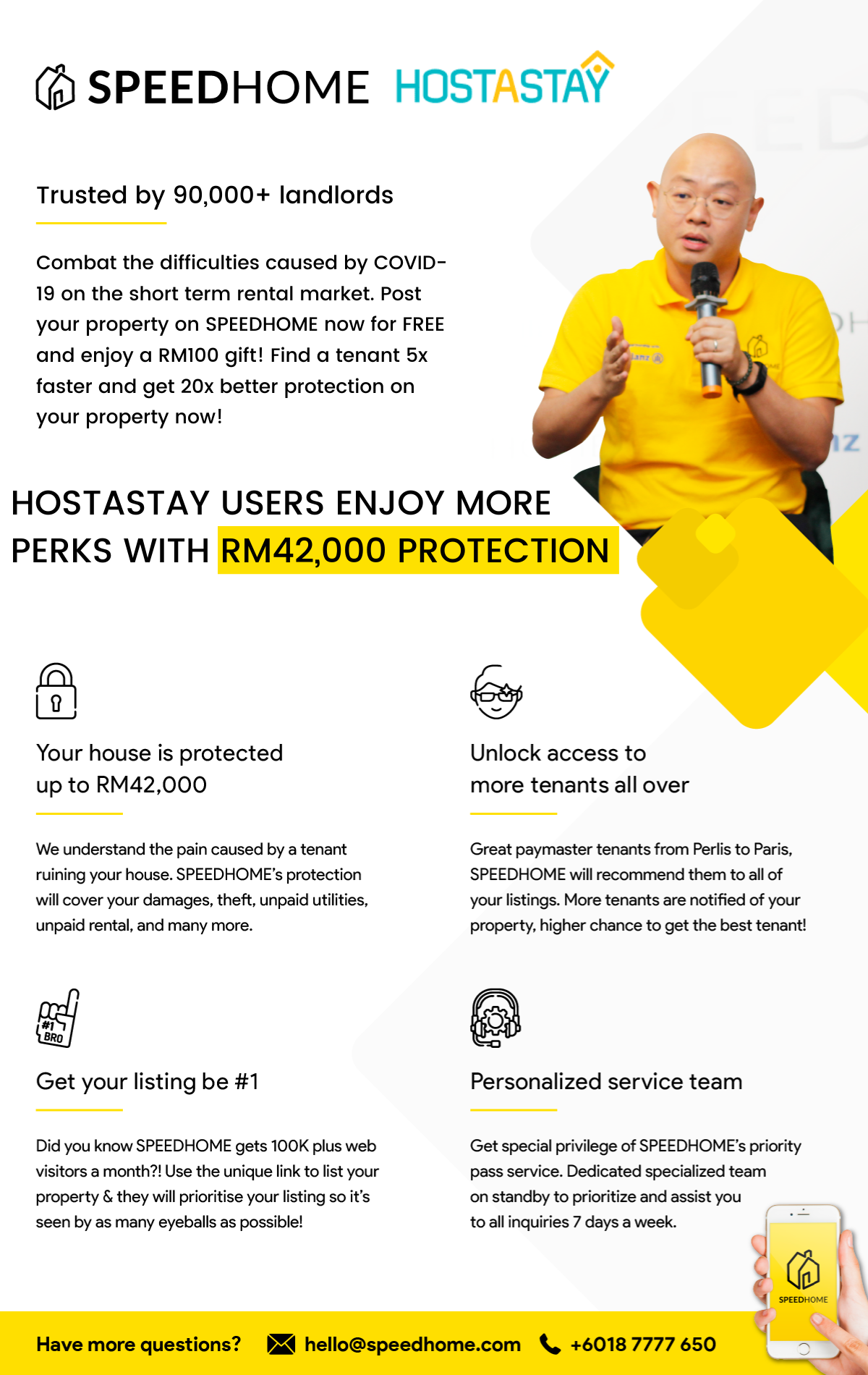 Most frequent questions and answers