How does SPEEDHOME contribute to the market by rolling out a Zero deposit Scheme?
SPEEDHOME, the one and only company offering Zero deposit Scheme for residential property rental in Malaysia, has significantly changed the landscape of house rental. Tenants that have a good credit scoring, now don't need to pay excessive upfront move-in fees, commonly amounting to 2 to 3 months salary.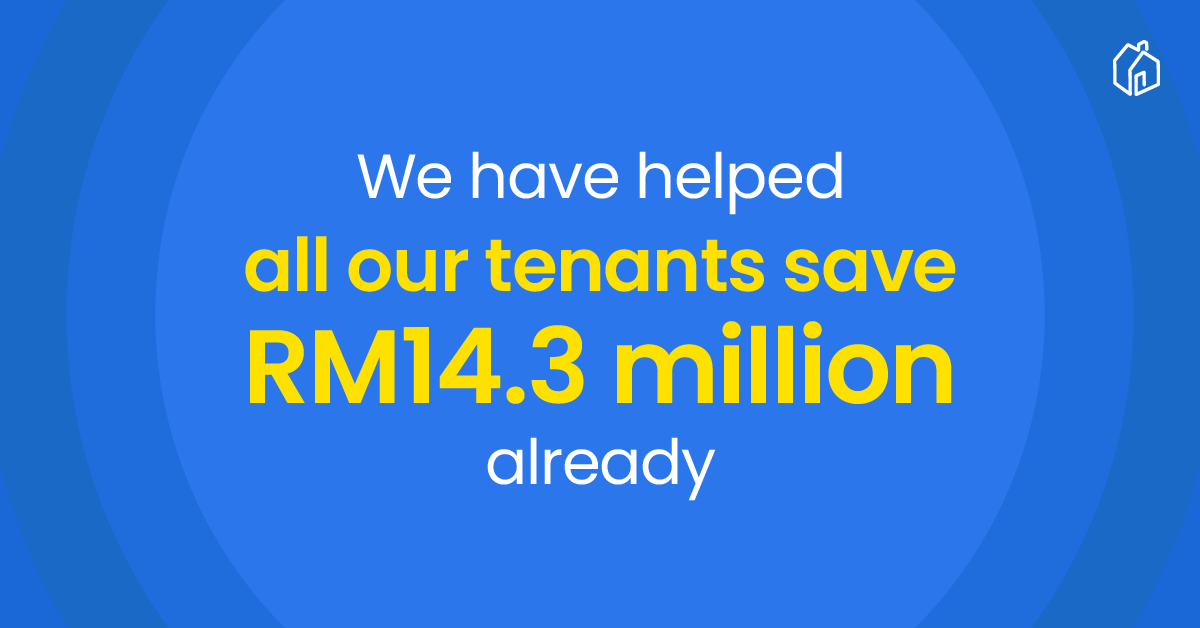 We have helped all our tenants save RM14.30 million already 
In the past 4 years, SPEEDHOME has matched more than 3000 landlords and tenants together within the housing market. According to SPEEDHOME's internal data, the company has helped save tenants RM14.3 million from deposit payments, with trends suggesting this number will continue to increase more rapidly than ever before


Of course, the landlord won't agree to opt-in for zero deposit without any protection. In 2017 SPEEDHOME partnered with Allianz Malaysia, allowing all landlords who get a tenant from SPEEDHOME to get protected by this exclusive insurance. The only charge for this protection is one month of the rental value plus 6% SST and RM10.

For insurance details please click here.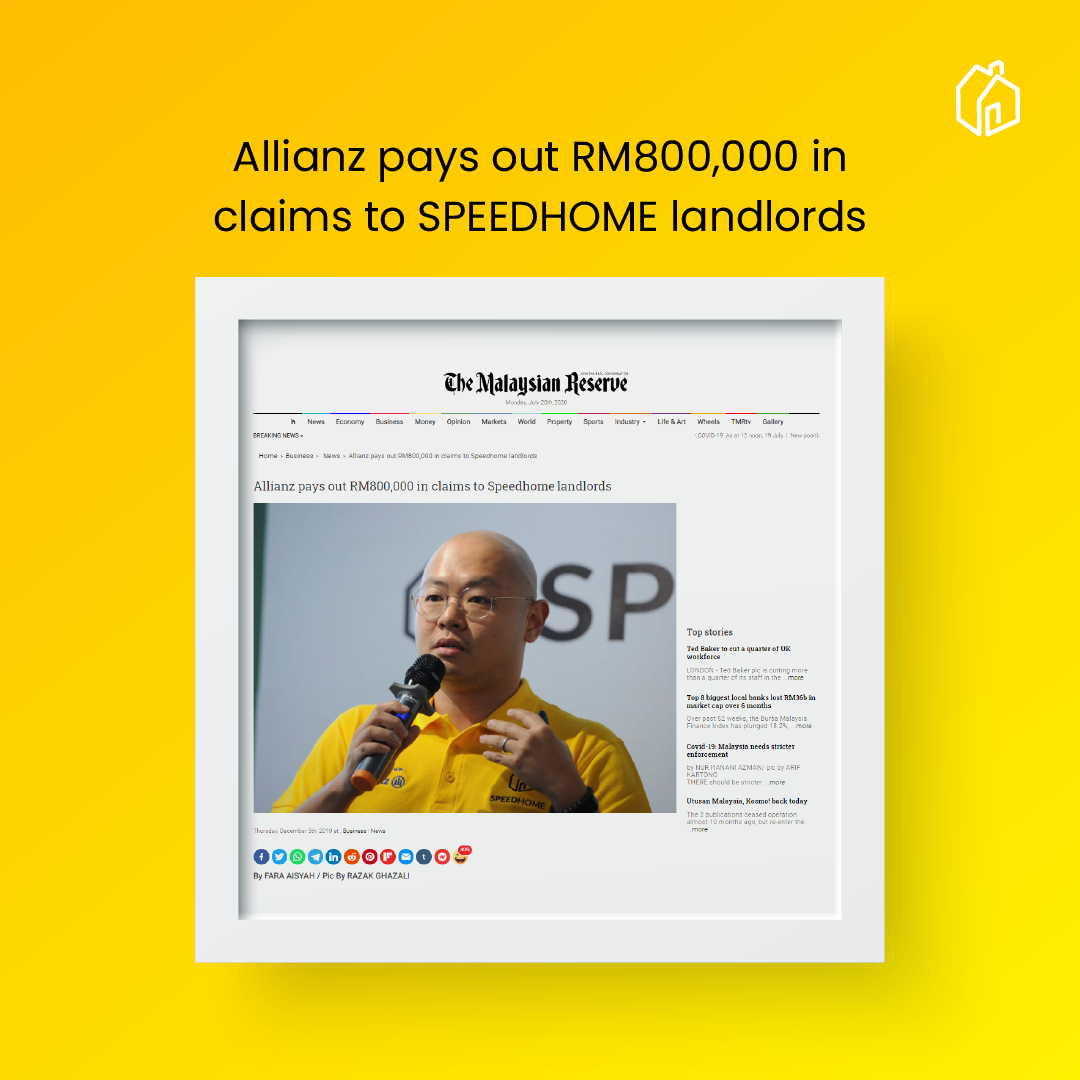 Allianz paid out 800K to SPEEDHOME landlord.
Since the initiation of this partnership in 2017,, Allianz has paid out more than RM 800,000 in claims to the landlord registered with SPEEDHOME, whilst gaining a reputation for having a fast and easy claiming experience.

With the no deposit scheme that SPEEDHOME provides to the landlord, this allows their property to be rented out faster than their competitor.  With the current oversupply in the Malaysia property market, thousands of houses can't find a buyer, which has worsened by the unemployment rate now being at the decade high and bank loan approval being more strict compared to the last 3 to 4 years.

Very common universal worries for landlords are getting their rent in full on time and not having a tenant overstaying their agreed tenancy period. To combat this, SPEEDHOME conducts a very strict due diligence with the potential tenant, only if the tenant passes the Zero Deposit Eligibility check, then they will be allowed to rent a house with no deposit.

Are SPEEDHOME old landlords happy with that? Sure they are, more than 40% of the landlords choose to renew the contract with us, purchasing the insurance again.
A win-win solution   
The deposit money that the landlord collects, is most commonly kept in the bank and does not flow into the market. With SPEEDHOME efforts, they have released more than RM14 millon to the market, which ultimately has a positive effect on the Malaysian economy.

Also without a deposit, we decrease the conflict between landlord and the tenant, in fact the tenant receives continuous reminders that they need to pay their rent on time. Due to there being no deposit collected by the landlord to deduct, SPEEDHOME does not experience any tenants complaining about being overcharged by damage to their property (especially wear and tear). These damages are covered by the insurance, preventing any dispute between tenant and landlord and the inconvenience caused by such disputes.

We understand the pain point from both sides, landlords are worried that their house becomes damaged and don't receive the rent from the tenant. Whilst on the other side, very few tenants can fork out the deposit equivalent to their 2-3 months salary, but thankfully now there is a new solution to resolve these issues, with Zero Deposit rental.

Companies like SPEEDHOME and e-commerce stores have to build trust between buyers and sellers to operate successfully. SPEEDHOME prides itself on being fair to both parties. SPEEDHOME removes all the worries from the landlord side and eases the tenants' financial burden.
Maybe there are still some landlords that do not feel so comfortable in not taking deposits. But a key point that SPEEDHOME wishes to point out, is the landlord's main focus should be always to ensure the property is being rented out and has a good tenant to pay their rent every month punctually.
Any property that can generate any income is not an asset, it is a liability that erodes your cash flow monthly.