How SPEEDHOME + Allianz Protects You
Oh no, your tenant has run off! And what's worse… outstanding bills because your tenant didn't pay! Does the deposit even cover it all? Where can I report this? Can leasing get any worse?
We say no worries.
No worries about disappearing tenants and no worries to the morbid amount of bills. That's a problem of the past that we've come to acknowledge and address!
S

ecure Your Home – 20x Better Than Deposit!
Financial security and property security are always top concerns. Which is how the traditional 3-month rental deposit before renting a house came into practice. It serves as a way to hold tenants accountable for damage done to the house.
But, can that 3-months' rental deposit safeguard you enough? What happens if the tenant leaves with your house damaged, and your deposit can't cover it?
P

artnered with Allianz Malaysia
To ease your concerns, we at SPEEDHOME have partnered up with Allianz to offer greater financial and property security. For landlords who successfully lease with us, they can get secured with Allianz up to RM42,000 for home rental (not kidding! :D)
H

ome Insurance

We basically cover everything from loss of rental, to inconvenience benefits to theft and more!
Note: Home insurance is only available for those who successfully transact through SPEEDHOME with rental ranging from RM500 to RM5000.
We and Allianz ease your worries with our comprehensive protection plans….
With SPEEDHOME + Allianz, there are THREE plans: Basic,
Extended and Extended +.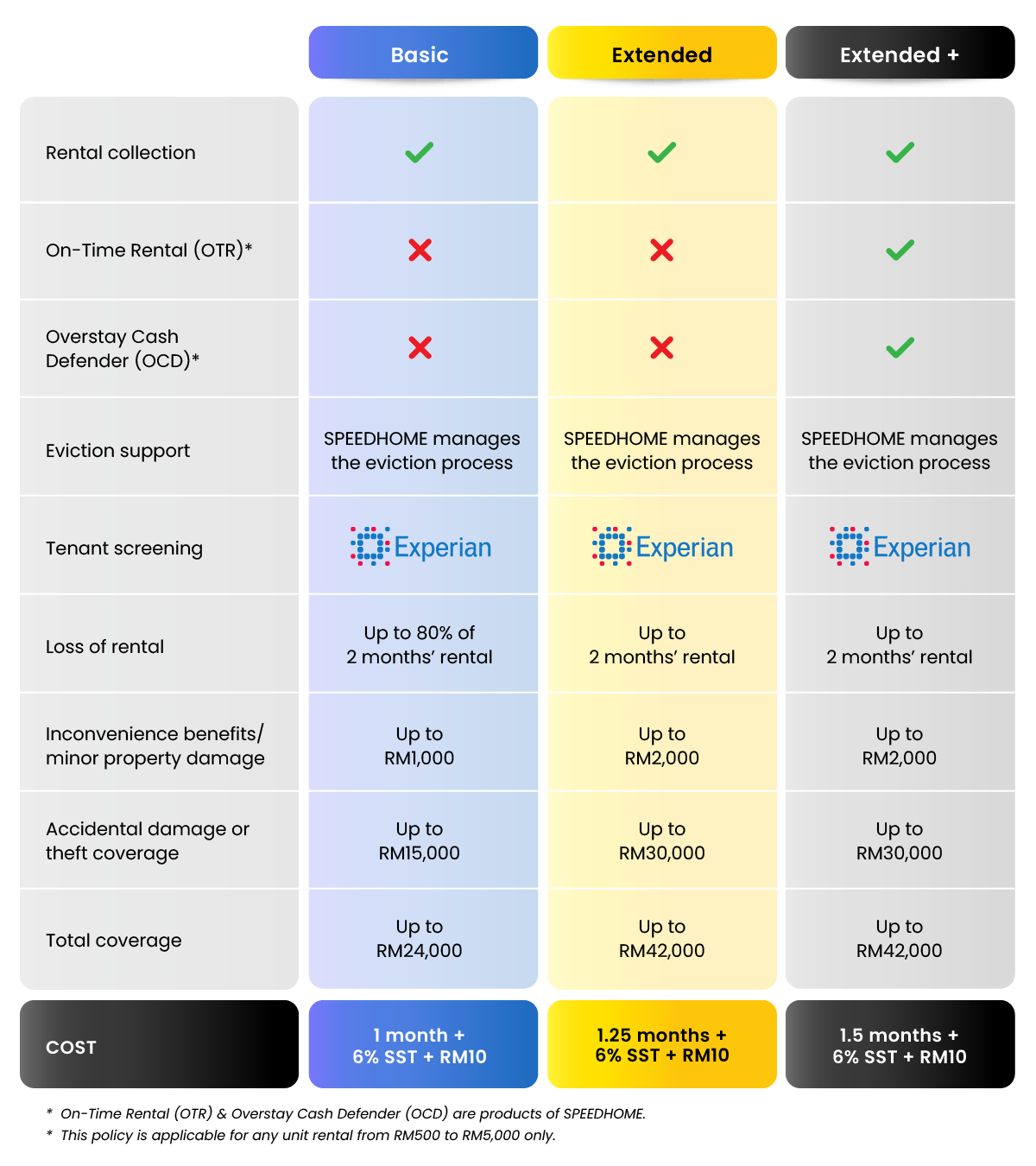 Note 1: On-Time Rental is a feature which allows you to receive your rental payment on time or earlier for the entire tenancy period.
Note 2: Overstay Cash Defender is a feature where SPEEDHOME will protect the landlord from tenants that overstay without paying rental. SPEEDHOME will pay the rent to the landlord until we successfully evict the tenant.
Note 3: The insurance cost for Extended and Extended + will be spread over the first two months.
C

laims
Not only that, but we do the claiming process on your behalf. We get down and dirty so you may lease in peace. Just don't forget to first file a police report of the incident and notify us within 2 weeks of the incident! Once done, we will then proceed with the claim process.
Think insurance claims take long? Not at all! Allianz strives to process all claims within the following timeline:
The Process
See? Super easy!
H

ow Much Does The Insurance Cost?

Please refer to the following below.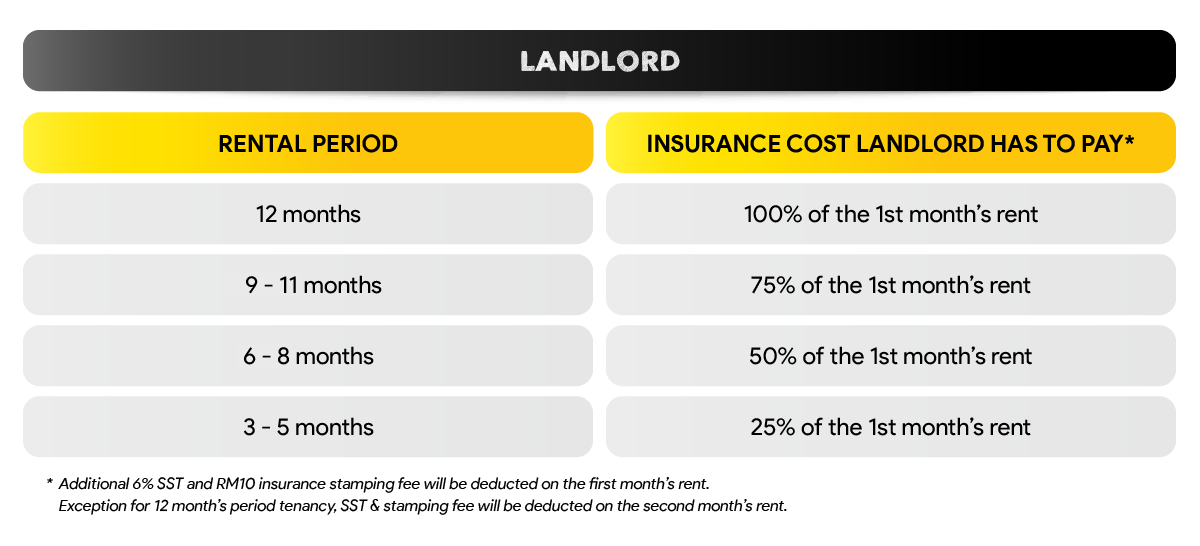 Please note that:
*6%SST and RM10 insurance stamping fee will be deducted from the 2nd month's rental.
**6%SST and RM10 insurance stamping fee will be deducted from the 1st month's rental.
So what're you waiting for? 🙂 Click the button below and Post your Property!
Last updated: October 8, 2019