How To Paint Your Home With The Right Colours!
A house can become a home with a light touch like a fresh coat of paint. Adding new colours to your walls is one of the best ways to bring them back to life! Give your home a new look by using different accents. You can mix and match warm colours with cool tones and create your own signature style. There are several choices of colours, paint and textures in the market now. So to help you get started, we have some tips and tricks just to create that uniquely your colour!
Choosing The Right Paint for Different Rooms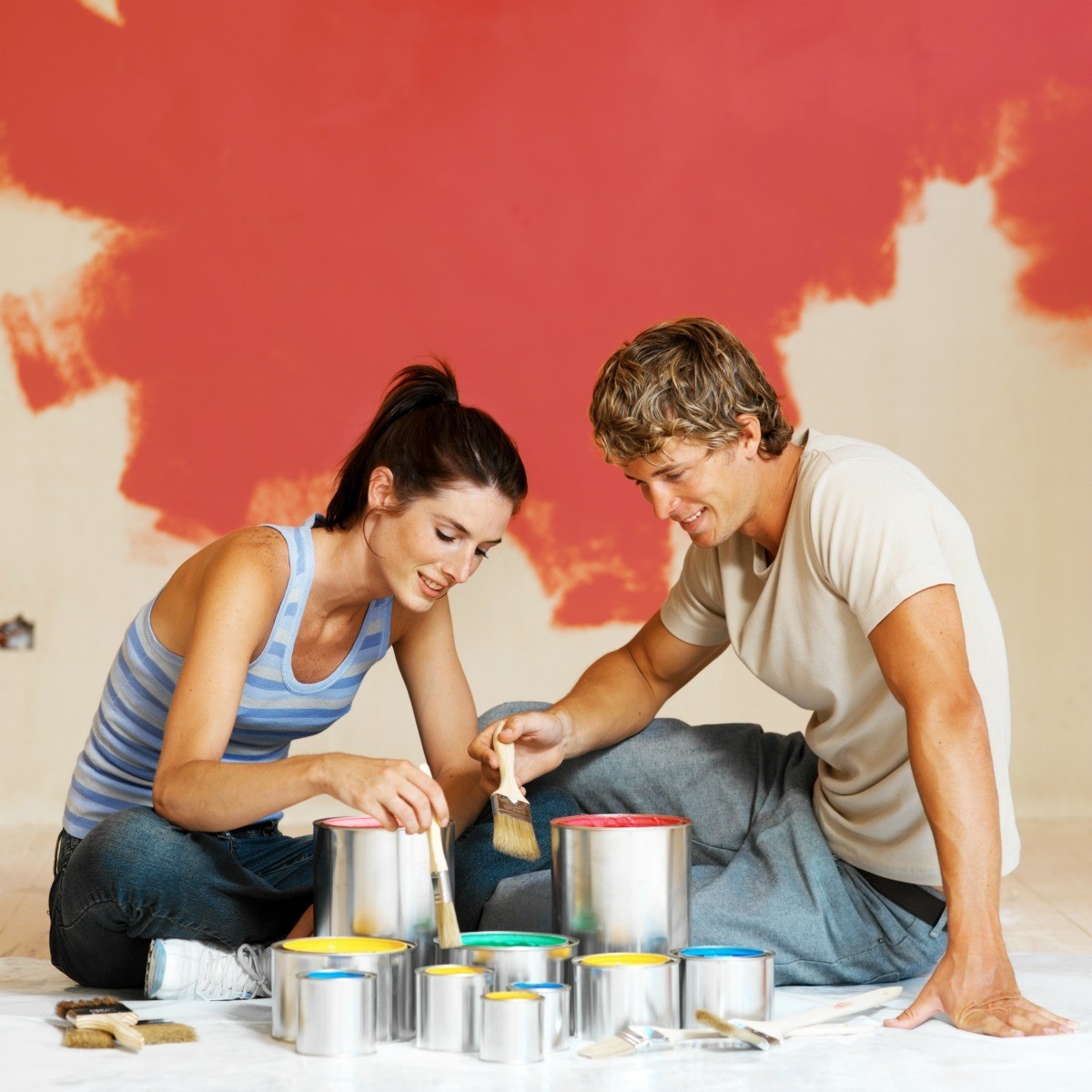 Paints these days are available in a variety of textures, tones and finishings. In order to prevent a messy mistake, it's important you know the right finishing and paints to choose for the right wall as different types of paints have different components that will impact its effect in the long term. Think about the room you will be painting, think about its effects, the environment it will be in, and how you will want to get the most out of your paint.
With that in mind, let's go through the two most common types of paint to help you understand which paint will suit your space better.
Oil-Based Paint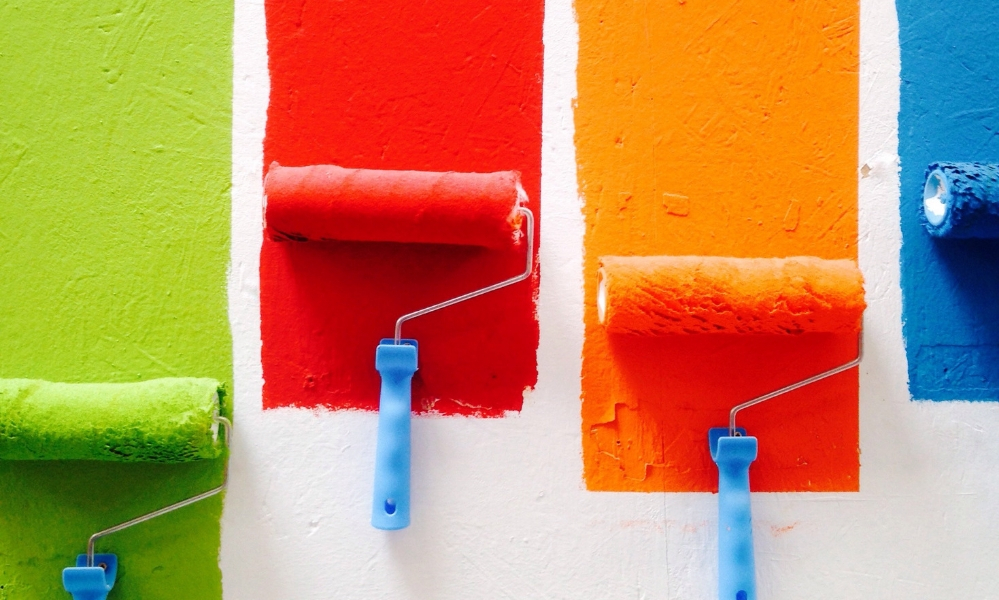 Oil-based paint consists of colour pigments, other components and natural oil like linseed oil which gives it a hard protective coating making it suitable for most surfaces. They offer a rich finishing, resistant to stains and provide better coverage than other paints because of their oil coating.
They are also durable and make good paint for wood mouldings and trims. They will help you cork knots and stains in the wood but they also need longer drying times, are known to emit a strong odour, and require more effort to clean up. So use oil-based paints on walls that you won't change often and surfaces you want to finish last to fully reap the efforts you put into applying them. 
Water-Based Paints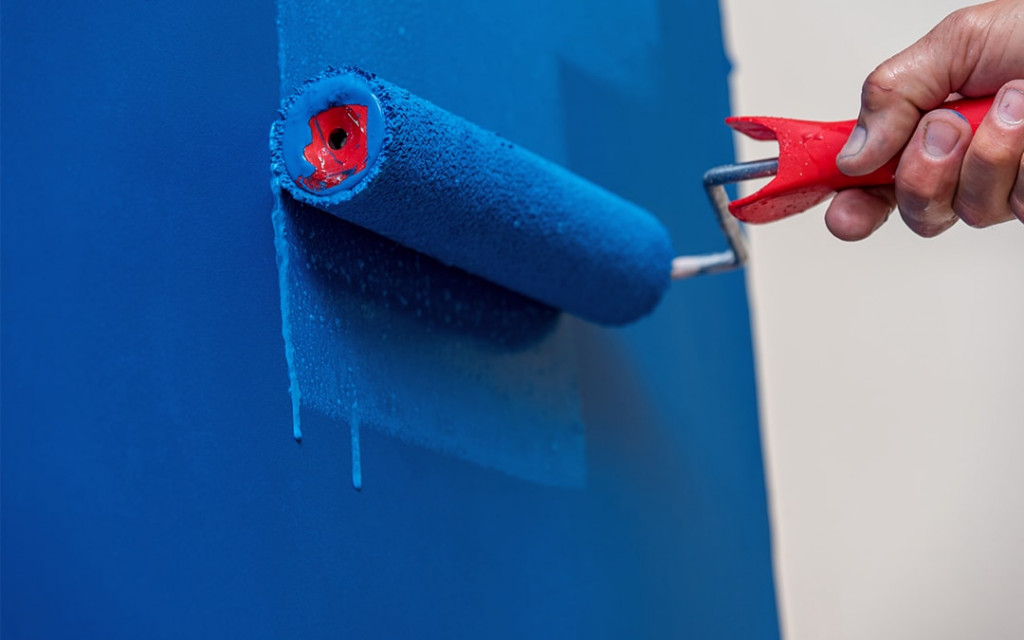 Water-based paints consist of pigment, water and other components that make them easy to clean. They are one of the most commonly used paints because they have better durability and are environmentally friendlier. They are suitable for humid rooms like kitchens and bathrooms as they are resistant to moisture. They offer high colour retention and dry faster than oil-based paints.
They also don't fade easily and breathe better. You can use water-based paints on most walls to prevent blistering. Generally, water-based paint is a safe option that you can use on any surfaces either inside or outside of your home you can also use it to paint over walls that use oil-based paints. 
The Finishing of Your Paint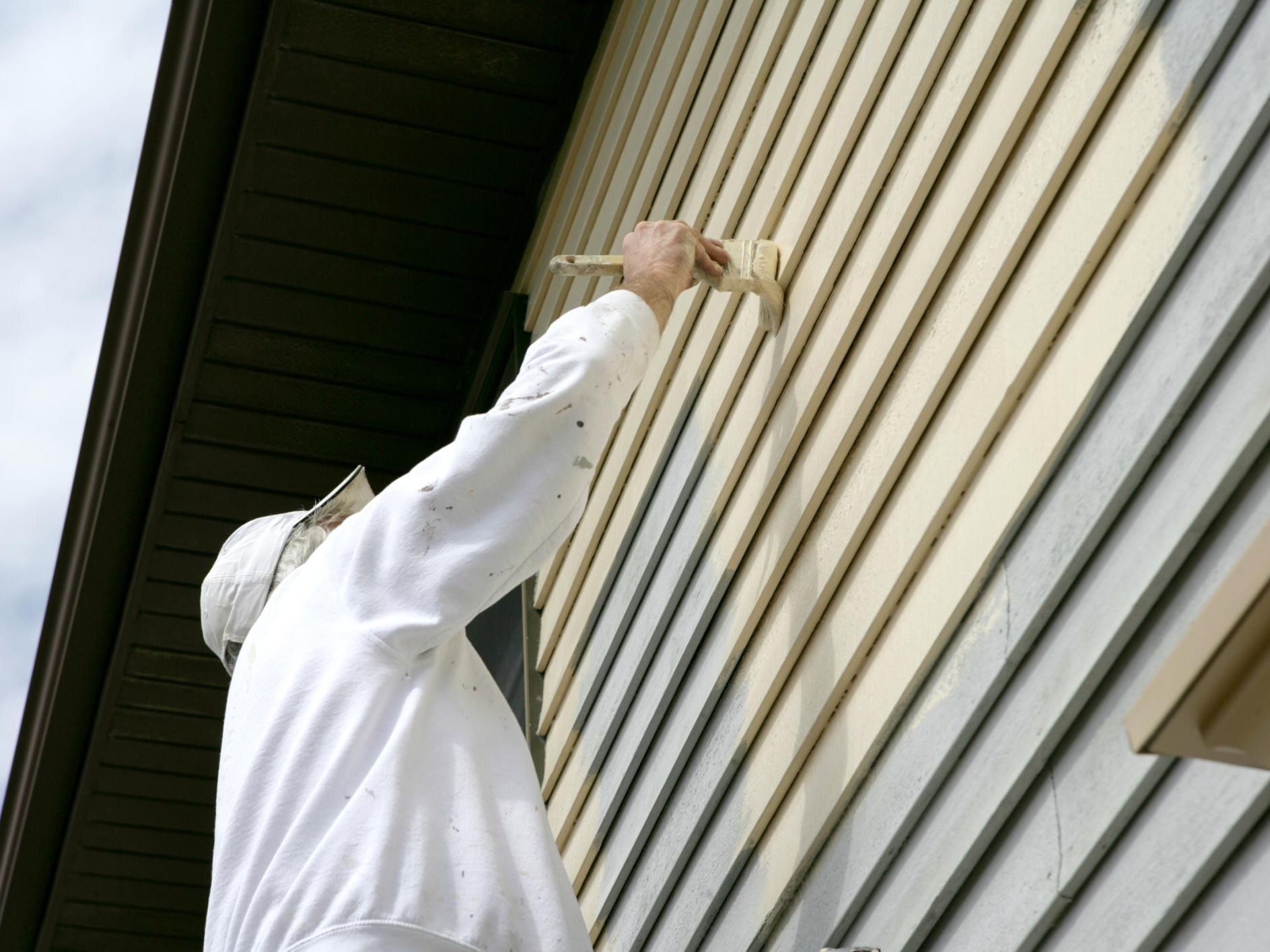 A rule of thumb when it comes to paints is – Glossier paint is easier to clean. There are a variety of finishings available in the market. When painting your children's rooms or common areas like the living room, opt for high gloss paints as they are stain-resistant. However, high gloss finishings can be expensive, so for your bathroom or kitchen walls, you can use semi-gloss.
If you want a satin-smooth finish then satin sheens are the way to go. They can be easier to clean and will not be as shiny. But that's not all! If you want to hide any imperfections on your walls, then you can choose matte or flat paints! However, these are harder to clean and can stain easily. To help solve this, a popular solution is using an eggshell sheen. It hides imperfections like a flat sheen but is more durable and easier to clean! 
Selecting The Right Colour for Your Home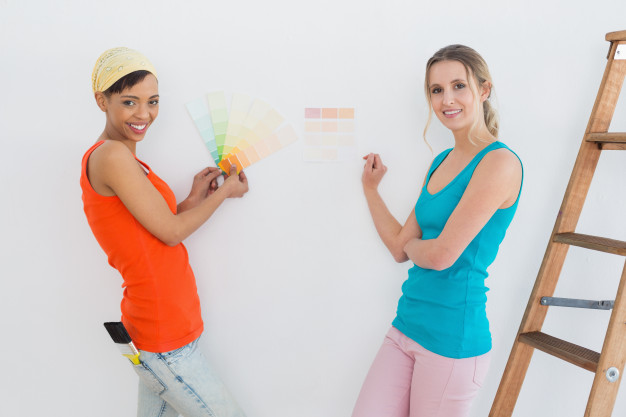 The best way to select the right colour to paint your home is by starting off with a list of colours you love! You can make a mood board of the individual rooms and include material you will be using for your furniture and decor. This can help you build a more cohesive flow between your decor and wall colour. Mix and match colour tones starting from daring warm shades to cooler tones. You can stick to traditional colour schemes or if you have a wild personality, explore your creativity!
To help you further with your colour selection, here are 3 tips and tricks!
1. Take Inspiration from Different Sources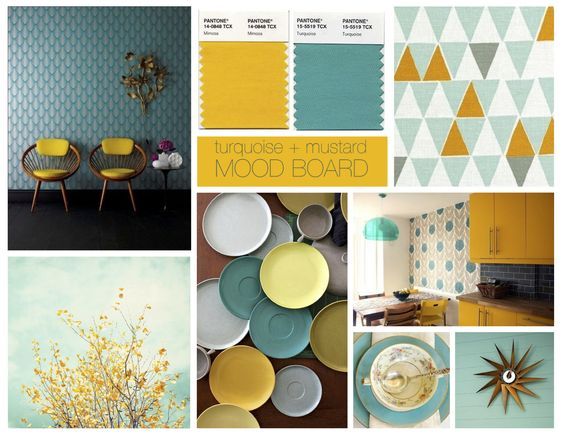 Inspiration can come from anywhere, ranging from magazines and catalogues to social media. With digitalization, you have access to thousands of online sources to look for creative and unique inspiration. Pinterest can be one such source to find the right colour scheme for your home. You can see thousands of mood boards or dream boards from people worldwide.
Create your own virtual mood board or go traditional and do it on paper. Once you have a layout of the space you will paint, choose your desired tones, patterns and colour. You can also go through a variety of paint companies online and take inspiration from their varied websites. Instagram can be one other social media platform you can take inspiration from. Follow artists, pages or home decor businesses to get ideas and save them for your mood board! 
If social media platforms fail to inspire you, just take a walk! Go outside and observe the scenery around you. Let your surroundings help your individuality shine through and get creative.
2. Seek Help From The Colour Wheel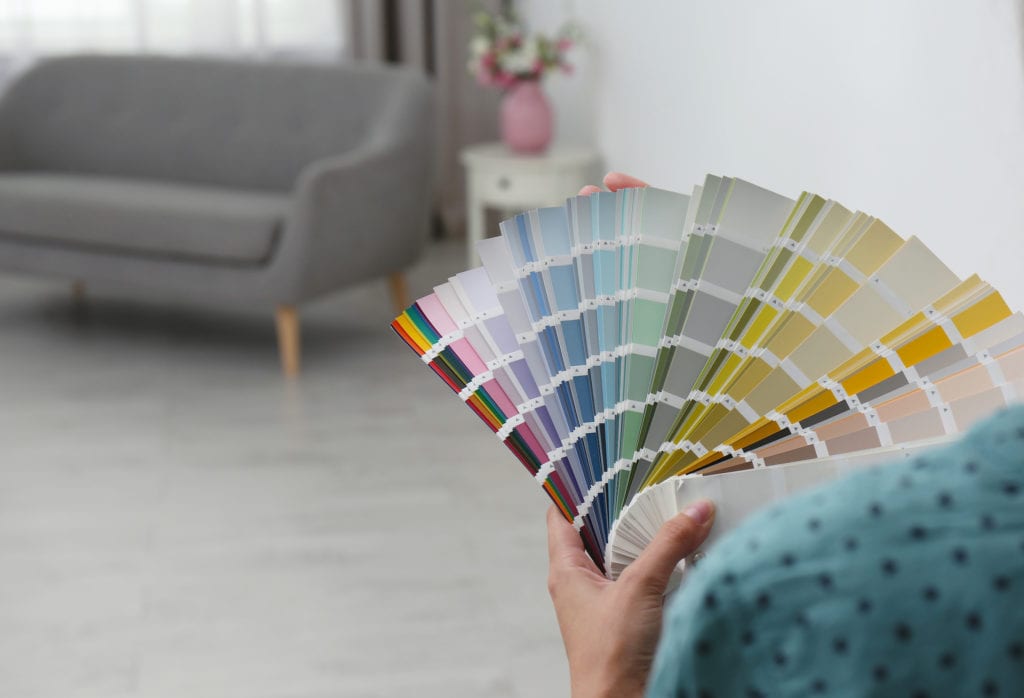 We were all taught about the colour wheel in school, consisting of the primary colours of yellow, blue and red. When you combine these primary colours you can get secondary colours like orange or green or purple. When choosing colours for your walls, take a look at this colour wheel. Colours like red and green are opposite each other on the wheel and can be complimentary. Analogous colours like purple and blue will make one colour stand out more.
Painting with warm colours like reds and yellows can make a room more lively. While cooler colours like blues and purples can make a room look spacious and light. Both warm and cool colours can complement each other depending on the shades you choose. Reflect on your personal preferences and choose shades that can either be vibrant or muted.
The colour scheme for your home depends on the type of look you are going for. If you want a more soothing and subtle look, you can paint using the same shade of colours like dark to light. If you can't settle down on one colour, you can also explore the combination of different colours by creating geometrical shapes using tapes and different brushes. 
3. Focus on Your Decor When Selecting Colours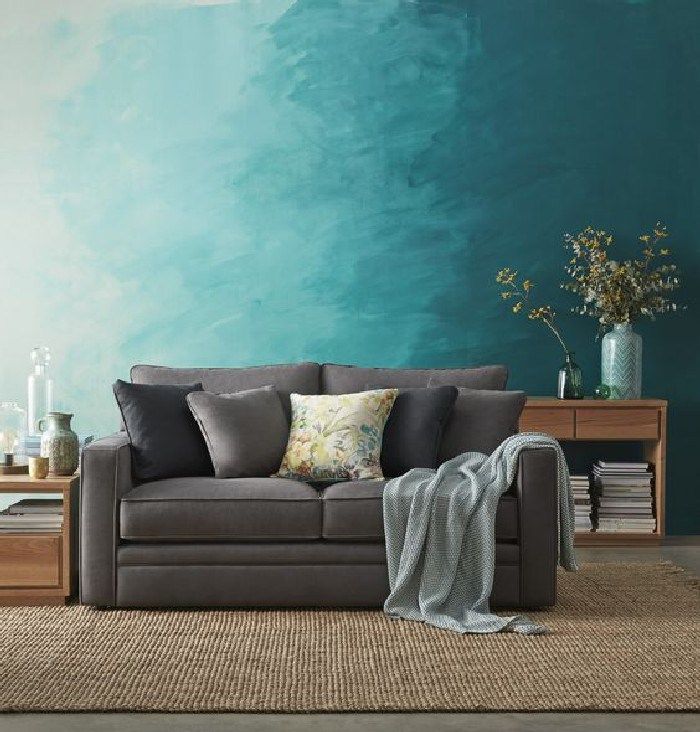 One of the best ways to optimize the look and feel of a room is to have everything be cohesive. If your furniture and decor feel like they belong in that room, it can change the whole outlook of that space. So, selecting the right colour while keeping your furniture and decor in mind is a key aspect of interior decoration. 
To find the perfect colour, match it to the texture, prints and fabrics used. The fabrics you use over cushions, runners, beddings can provide you with the best colour scheme ideas! You can either go mellow and create a monotonous look by using similar shades for your wall and decor. Or, you can select a bold colour to contrast your decorations and furniture to make a statement. Be open to explore the various combinations of colour that will help you create a harmonious display with your furniture and paint. 
Have your itinerary ready before shopping!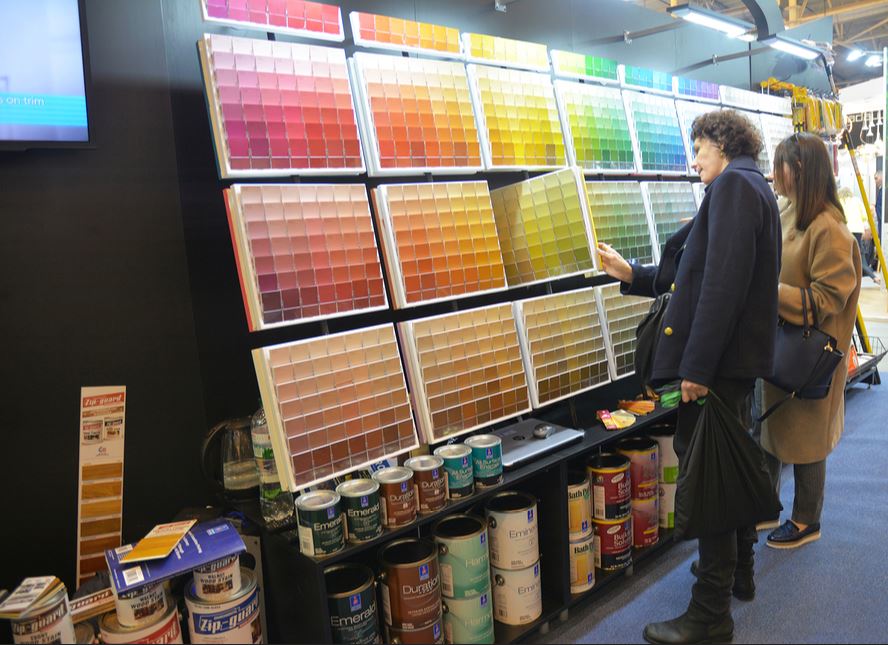 The final thing you have to remember is having your itinerary ready before going to shop for that paint. Make a checklist of the colours, rooms, paint types and sheens you are going for. Refer to your mood board and check with the fabric or materials from your decor to match the colour scheme. To prevent any confusion, do your homework and list down all your requirements. Explore all your options and choose wisely to give your home a new look!