Kuala Lumpur Night Market Post COVID
There used to be times when the nightlife in Malaysia was to be one of the most happening things in the town. Unfortunately, the world being hit by Coronavirus has entirely changed the way we used to live. Now, everyone is looking at the new normal and how to adapt it into their lifestyle. There is more that needs to be kept in mind and everyone will think twice before touching and using things in public. The Kuala Lumpur market had gone silent for almost 5 months until the government decided to start lifting the lockdown with safety measures. The government listed a few guidelines which were to be followed by the market vendors and the rest was all on the visitors.
There is obviously a huge decrease in the crowds of the street markets at night, as most of the people are trying to stay at homes and go out only when it is necessary. The crowd is even lesser due to the travel restrictions which are being imposed on the interstate as well as country to country.
The entrance of the market has been restricted to one side only and sanitizers have been placed. Whenever a person will enter the market, he or she has to sanitize hands and then go for a temperature check. Stalls inside the market follow the rule of social distancing and people inside the market area are limited to a certain number. Things might sound depressing at the moment but have trust on us, with time everything is going to be fine and things will turn back to the way they used to be. After All, everyone misses the crowd and happiness all around the night market right!
While you are traveling or taking a trip to Kuala Lumpur, here are some night markets you should definitely look forward to. Make sure to confirm that the market is operational and not overcrowded whenever you want to visit:
1. Bangsar Sunday Market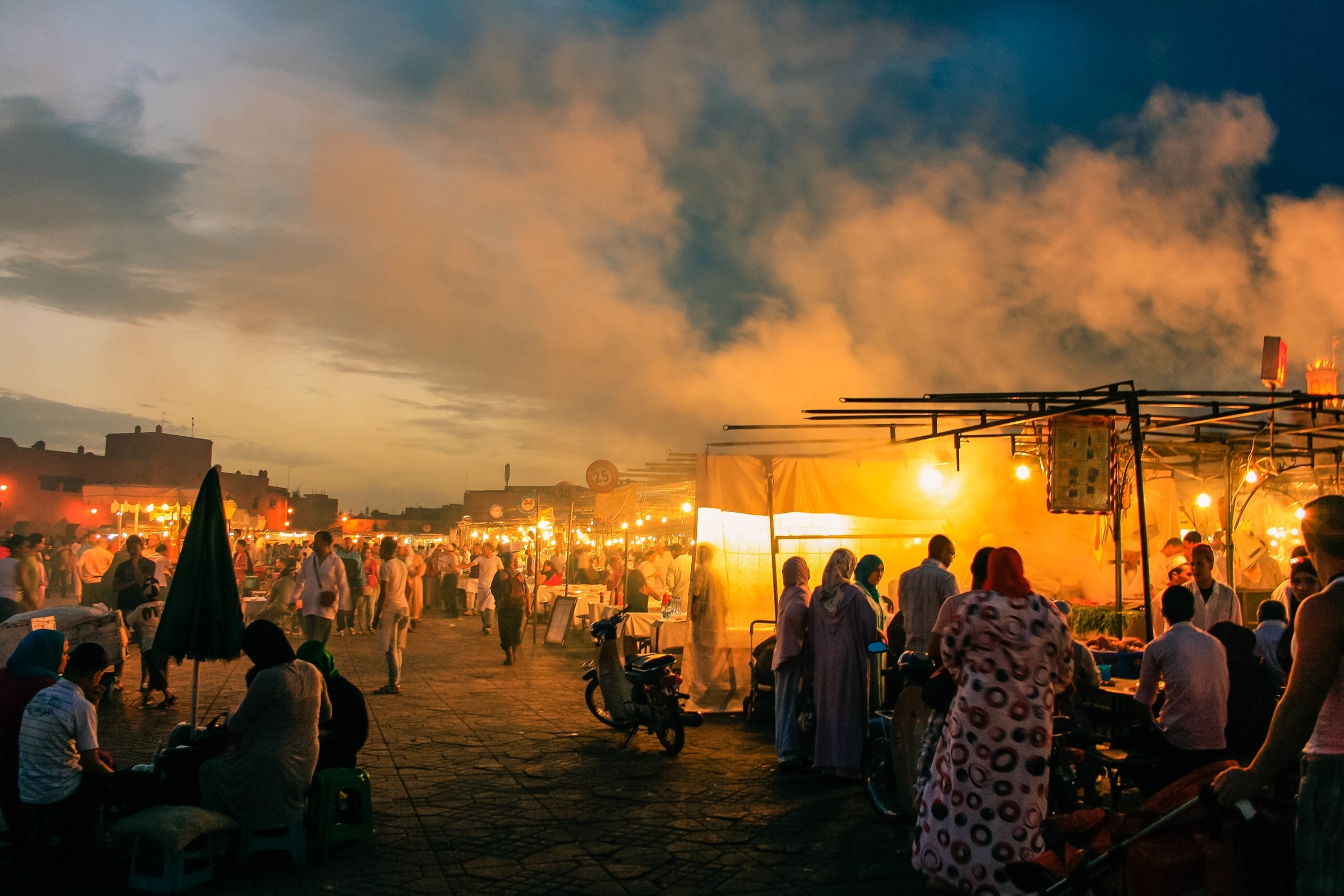 You will find this amazing street market just next to the Bangsar Village Shopping Mall, Kuala Lumpur. This market is best known for its fresh products like flowers, seafood, and other local dishes which you can enjoy on the street. However due to the pandemic, we are not sure whether these markets offer your food on the street or not but you can always have a nice walk and check out what's going on in the market. This can be the best place if you want to have a taste for the local food in Malaysia.
The market takes its place every Sunday from 15:00 to 23:00.
2. Jalan Masjid India Market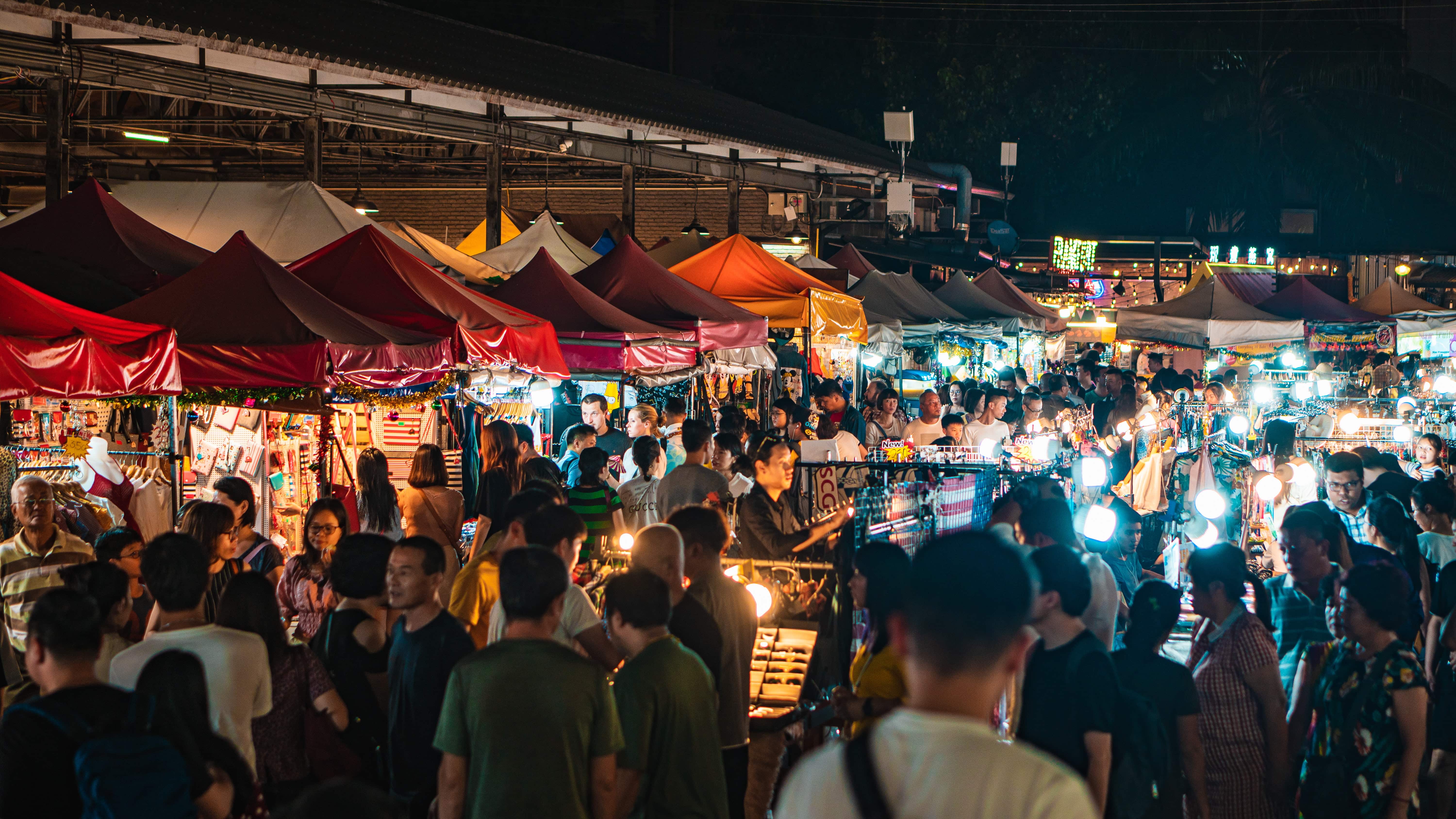 This market in Jalan Masjid, Kuala Lumpur serves mostly to the Indian Muslim community and you can find exciting items that are unique in its own ways. You will find an array of accessories, bags, Indian clothing, and food of course! The entire market is covered with glass from the outside to mainly protect the market from rain and the scorching sun of course. You will find a great variety of freshly produced spices and aromatic herbs. This place will serve you Indian as well as local Malaysian cuisine, some fresh fruit juices. If you choose to visit this place during the Ramadan season, then you might be able to see a live food market serving you all the local food at amazing prices.
The market takes place on a daily basis from 10:00 to 21:00, just like usual markets.
3. Kampung Baru Night Market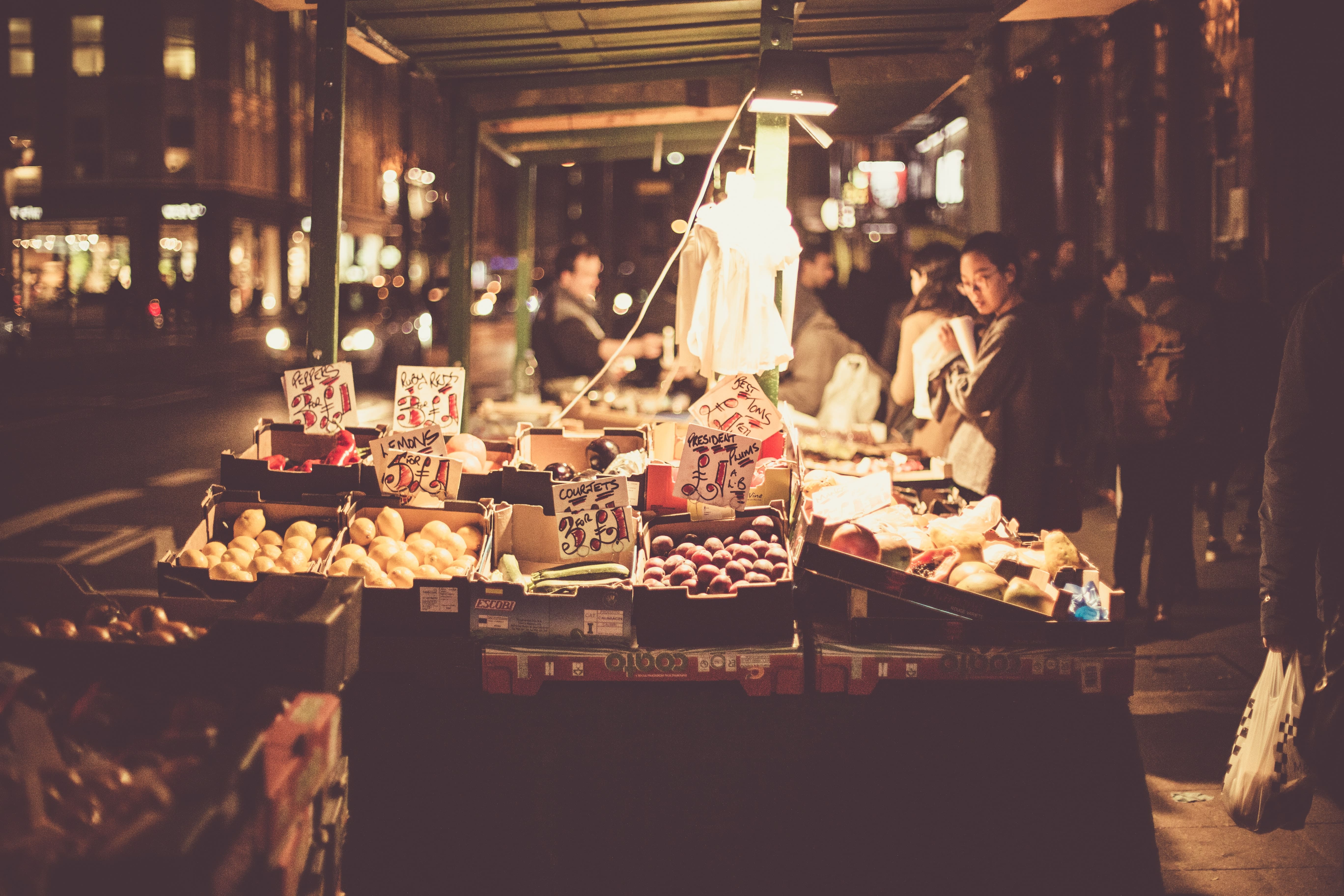 If you want to experience the traditional Malaysian markets, then we are sure you will love this one. You will find some of the best traditional Malay outfits like Sarong, baju Kurung, and Songkok. You will also find traditional jewellery items and handmade stuff. This place can be properly said as a night market as it starts from Saturday evening and closes early Sunday morning. You may also find a few stalls selling local DVDs and books at nominal prices. You can also go around the city and have a look at the oldest Malay village having some coconut and banana trees surrounded by beautiful timber homes.
The market takes place every Saturday evening.
4. Petaling Street in Chinatown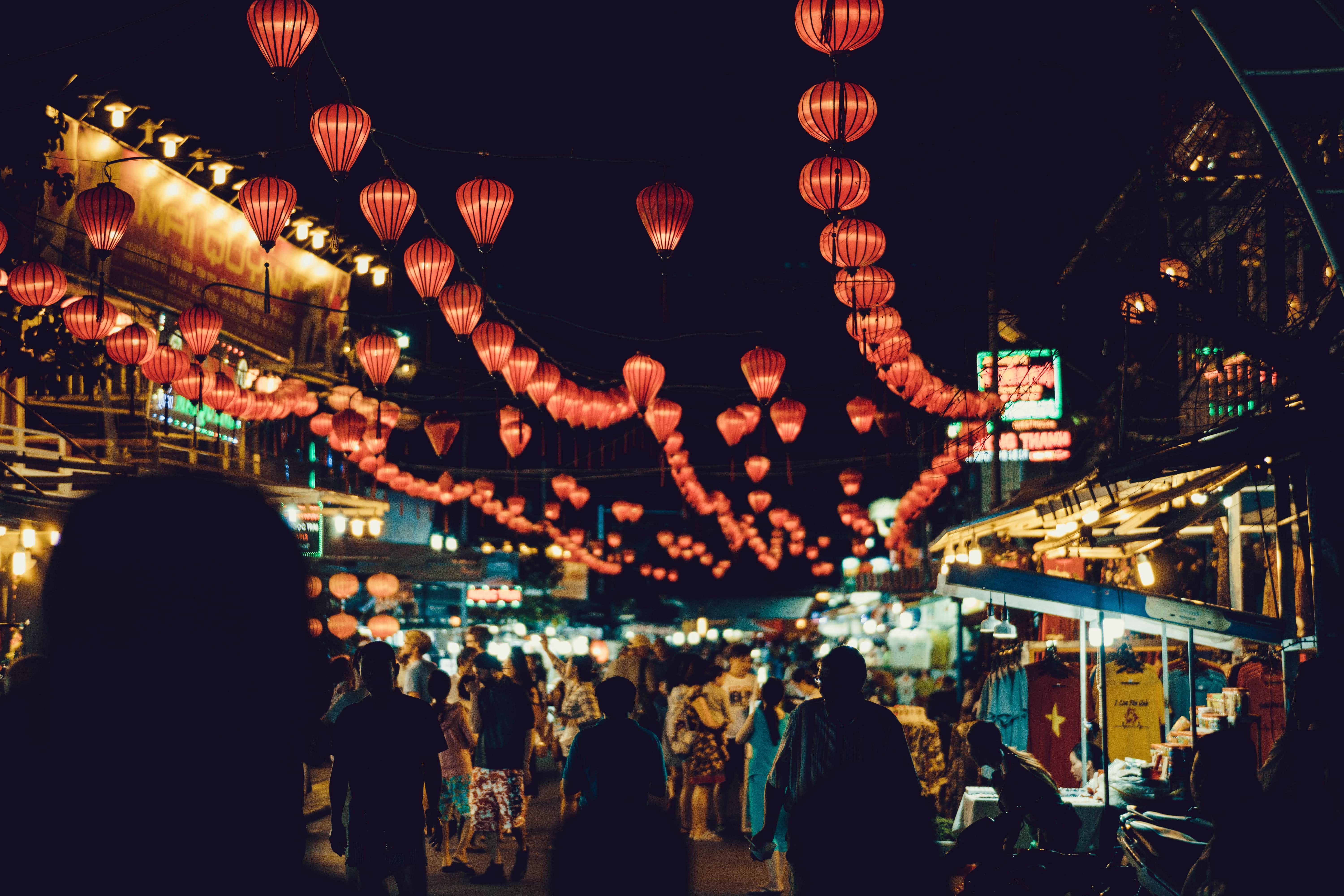 Chinatown is a very famous street among tourists and along with its street market. Every tourist traveling to this city must be well aware of the market on the street. The entire market area glows brightly after the daylight goes off. You will find this market mesmerizing as there are hundreds of things for you to choose from with the lowest possible prices. There is a long history related to this street that you might want to learn about. The entire street is covered with a shed-like thing to make sure that the vendors and buyers stay away from the scorching heat during the day and can feel the brightness of the light during the night. There are some of the most delicious Chinese and Malay food offered out there on the streets. The entire street is filled with mouth-watering food and the aroma just makes you lose control over your senses.
5. Taman Connaught Night Market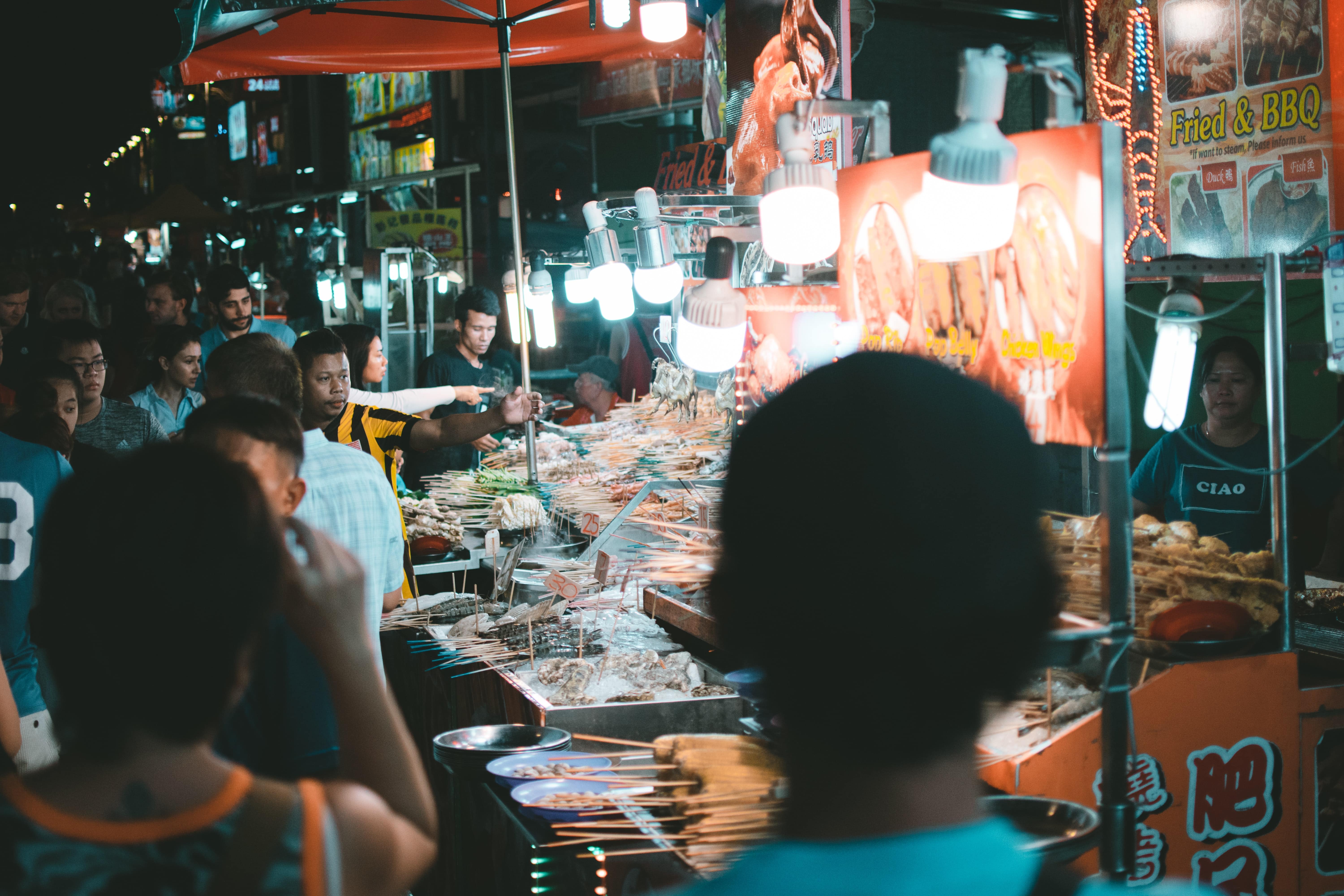 Another amazing night market is open only on Wednesdays. This night market operates till midnight and serves you 700 different stalls to attend on a 2-kilometer long street, probably the longest market in the entire city! Crazy right? You have to have a lot of time if you are ready to visit this street, so get your shoes on and you are ready to go. This market has a lot for you like cheap clothing items, beautiful accessories to choose from, books to read and street food is a big yes! You can also enjoy some cool deserts out there if you are not in the mood of local spicy food.
The market begins on Wednesdays from 17:30 till Midnight.
So, for sure there is a lot to enjoy when you move down the streets of Kuala Lumpur but, in the wake of COVID the crowd has decreased and businesses are also affected badly. The situation might not be similar but, you can still go out there and have a lot of fun in your own ways, right? However, always remember to keep that mask on and stay safe!