Manage your rental with ease with SPEEDMANAGE
Need to find someone to manage your property? You've come to the right place, because SPEEDHOME has launched SPEEDMANAGE, a platform for rental collection and property management!
What is SPEEDMANAGE going to do for you as a landlord?



SPEEDMANAGE provides a full A-Z rental management service. From rental collection to tenant payment reminders to eviction notices.
SPEEDMANAGE is different as:
Reviewed by lawyers: our digital tenancy agreements have been thoroughly reviewed by lawyers for fairness and transparency.
24/7 available online: You can access the digital tenancy agreement anytime, anywhere and download a soft copy. SPEEDMANAGE is also available on our SPEEDHOME app (Google Play; iTunes) and website here.
Fast and Easy: Protect your rights in 30 minutes! All you need to do is fill in the details and sign the digital agreement. The stamped LHDN copy will be sent to you in 2 weeks through email.

This service is one of it's kind in Malaysia and is absolutely free of charge in for you to enjoy to your hearts intent. Check out the plans below too see which plan is best suited to you!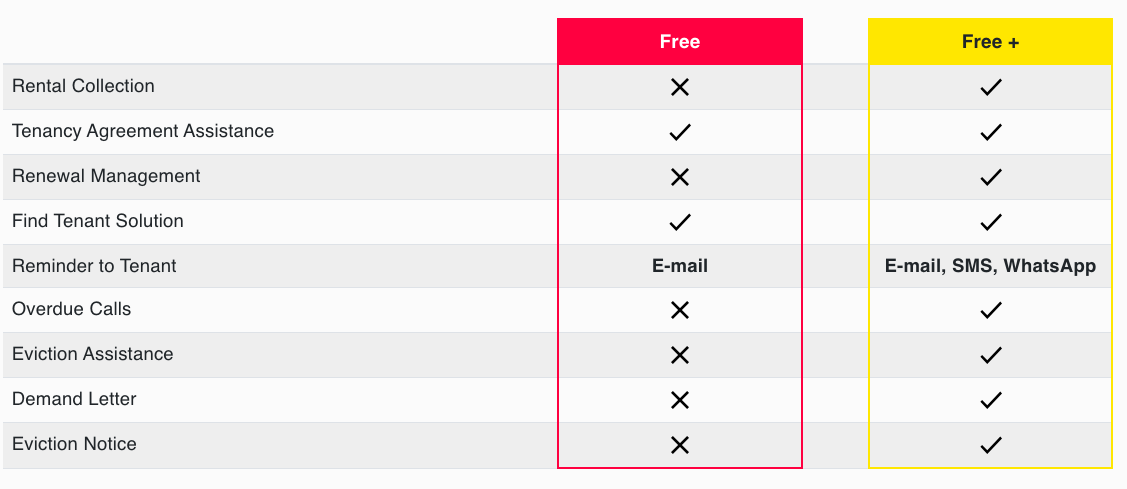 But wait, it's free so why are there two packages? How do I opt in for the FREE+ SPEEDMANAGE package?
To opt in all you have to do is share SPEEDMANAGE to three fellow landlords. Your package will be upgraded to cover all the other features!

We asked some current users to ask what they had to say about this revolutionary, one of its kind service in Malaysia. This is what they told us: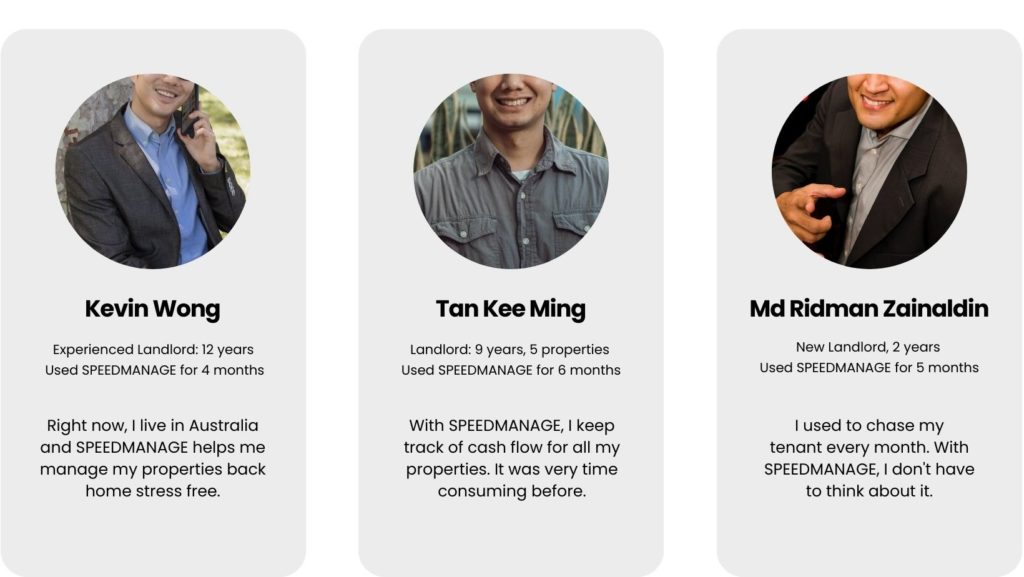 If you're interested in finding out more about how SPEEDMANAGE can take away the stresses of your rental experience then visit Speedmanage.com to get started. It's no wonder we have quickly become known as the landlords' best friend!