Property Investment Malaysia: Expert Tips 2021
Thinking about making a profit from property investment or real estate and not sure if it's profitable? We know you're looking to boost your passive income, and yes, it can be lucratively profitable if done right.
Here we have proven tips from a property investment expert, Mark Chua, to help you make an informed decision on property investment plus personal finance.
Mark is an executive director in the financial services industry. He's a property enthusiast who prefers boring and mundane investments over sexy and exciting ones. He has a contrarian view on investments that challenges the status quo, and here are his tips for those looking to invest in properties.
*Disclaimer: The views expressed are entirely his own and based on his observation and experience.
COVID-19 Property Investment Plan
Investing during covid is different from investing before covid. With movement restrictions limiting international and regional tourism, not to mention crippling consumer sentiment and restricted interest from international investors in Malaysian properties as compared to before the pandemic, shows that the property industry in the country is experiencing a slump.
With that said, should you invest in property or real estate in 2021? Yes, you should! Take this opportunity to purchase properties at a higher value and a cheaper price. As a result of the slowdown, property developers are providing buyers with more value than ever to ensure they sell off the unsold units that are causing an oversupply in the property market.
Additionally, decreasing asking prices, government initiatives injected to encourage purchasing, low-interest rates powered by BNM's (Bank Negara Malaysia) Overnight Policy Rate (OPR), which currently stands at 1.75% and the return of the Home Ownership Campaign (HOC) make it a favourable environment for property investors in the country. But how do you navigate through the pandemic market? Here are some tips from Mark Chua to help you make good decisions.
1. Be Careful of Cheap properties
The pandemic has taught us to be wary of "cheap properties" introduced by "experts" to their followers. Sometimes, "cheap" properties or a house in new suburbs can remain cheap forever, with zero upsides. E.g. A branded development in Semenyih is most likely going to have a sterile and mundane valuation for a long time.
Be careful of the phrase "below market value" – Blue-chip or Investment-grade properties because they are rarely undervalued. People could just be throwing prices to get rid of a dud.
2. Don't Focus Solely on Chasing Infrastructure
Follow the Infrastructure? No, your investment does not have to revolve solely around infrastructures! That's an outdated concept, and you would not pay an exorbitant price for a house just to get access to the MRT.
The Covid-19 outbreak has changed our world. People will do their best to avoid crowded spaces like public transportations. WFH will be a new established norm, with less dependency on transportation and a more balanced focus on lifestyle.
3. Don't Consider Landed vs High-Rise Property
The question has always been whether landed properties are better than high-rise properties. But this should not be the focus anymore. The Covid-19 has taught us those low-density residential properties carry a higher capital appreciation premium due to social distancing.
Suddenly, a three-thousand-unit behemoth condominium stacked up in 60 stories isn't as attractive anymore. The lower the density, the better people, can practice social distancing and thus less risk for the covid-19 to spread within the community. That's why lower density properties are becoming more and more attractive.
4. Focus On Capital Growth and Balance Against Cash Flow
Many people think they can get "rich" from positive cash flow properties. With respect – that's just a fantasy. Even if you get ten positive cash flow properties of RM 500 each, that's just RM 5K in total (10 properties x RM 500). Not exactly an inspiring amount.
The advice here is to focus on capital growth properties and balancing them against cash flow positive apartments. Remember this Golden rule – Cash Flow keeps you in the Game, but Capital Growth gets you out of the rat race.
Property Investment Action Plan based on "Open Secrets"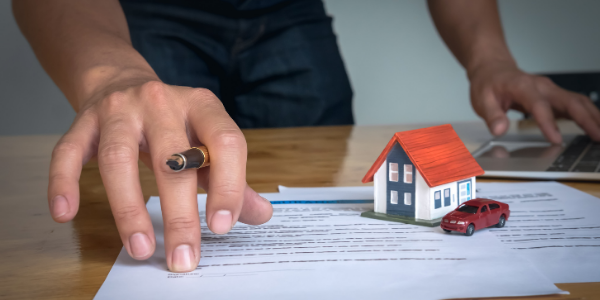 You've heard plenty of open secrets on property investment in the past, but how do you use them to your advantage? Here is an action plan highlighted by Mark Chua based on those open secrets.
1. Look Out for Distressed Sellers
Look out for motivated or distressed sellers in the subscale market, particularly during these challenging times when the automatic loan moratorium ends. Not everyone in Damansara, TTDI, Taman Desa & Bandar Utama is "bullet-proof". Somebody will be affected when the moratorium party stops.
When the moratorium stops, they will be looking for ways to remove risks or liabilities, and they will want to do so fast before overdue start to pile up as monthly interest for the loan amount will continue on despite the moratorium. That's where you come in and save the day by taking off these liabilities from their shoulder at an agreeable price.
Sacrifice is needed in these scenarios. Chances are most of these properties will be landed, so you'll be bleeding negative cash flow when you buy a landed property that appeals to owner-occupiers because landed properties appeal less to those looking for a place to rent. So, make sure your earned income is progressive enough to sustain this.
2. Grow Your Income First Then Invest
Don't be seduced by stories of people who earn, say, RM 2K per month that can build a multi-million-dollar property portfolio – those stories are rare and very few. Mark Chua shared from his experience that a vast majority of successful investors are extremely high-income earners.
He further elaborated by saying investing is also about your cash flow management. The more you earn, the more cash you have to invest and leverage efficiently. Different income level earner has different priorities. For instance, the T20 may afford to prioritise investment while the B40 and M40 might prioritise repayment.
"Just think of the most successful investor you know – I assure you that person has a high active income – either as a highly paid employee or a business owner. That's the hidden secret that no one talks about."
The most important thing to note here is that things must be done in the right sequence – Grow your earned income substantially, then build your asset base, and finally live off your cash machine – not the other way around.