Showing acts of kindness amid the outbreak, SPEEDHOME Landlords give tenants a discount in total RM 135,000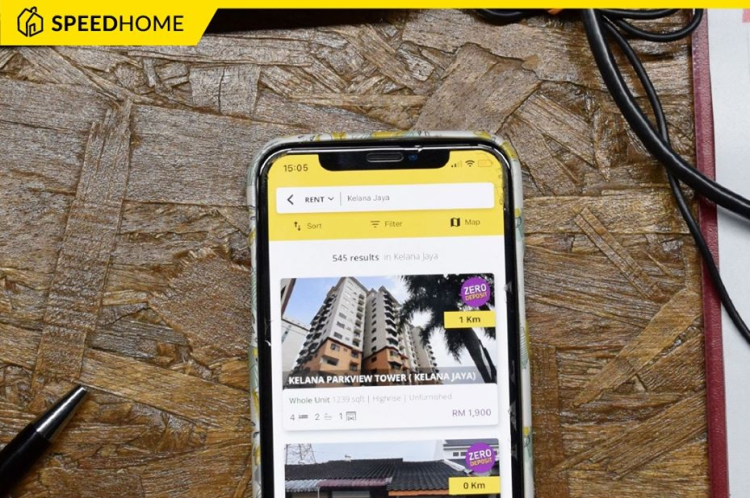 Approximately 10% SPEEDHOME tenants ask for a rental relief, 70% of relief applicants granted relief, totaling RM135,000
Malaysians are colourblind when it comes to helping one another
Default, Early Termination, and Delay of Rental Payment is on the Rise
(Kuala Lumpur, 10th April 2020 ) The outbreak of Covid-19 impacted both the Malaysian healthcare environment and the economy, SPEEDHOME landlords have shown their generosity by giving out in total RM135,000 worth of rental relief.

Tenants requested for rental reduction, 70% were granted relief

In the past month, about 10% of SPEEDHOME tenants requested for rental relief.
Amongst the group of tenants that received relief, 70% of tenant occupations are freelancers, self-employed or small businesses, and the remaining 30% of tenants have shown that their income was badly affected by almost non-existence commissions/allowance.

For those requests that were declined for relief, the majority were because they are employed in a profession where their income was not directly affected or because they had a subpar rental payment record.

Wong Whei Meng further said that "It is worth noting that majority landlords and tenants are from different races, yet it didn't stop them from lending a helping hand when help is needed the most. This proves that lending a helping hand is colourblind,
and landlords are willing to show their kindness during this hard time."

Default, Early Termination and Delay of Rental Payment is on the Rise

Wong Whei Meng added: "We also found that the number of people who chose to terminate the contract early in April also increased by 10%, mainly because the tenants can no longer continue to pay the rent. In addition, there are also many foreign expats who have already early terminated their tenancy, to head back to their home country."

At the same time, SPEEDHOME's rental data also showed that compared with the past 6 months, the number of people who did not pay rent on time increased by as much as 20%. The company also predicts that under the impact of the new crown epidemic, default tenants will increase by 3 to 5%.

Wong Whei Meng said: "For the tenant that has difficulties in paying their rent on time; It is best to keep an open communication rationally. After all, it is the owner's prerogative to extend the relief."

During this MCO period, we witnessed an 80% drop in transactions, Wong Whei Meng believes that this is only a temporary problem. Due to the basic needs of accommodation, as long as the MCO is lifted, people will continue to work, and the demand for the long-term rental market remains strong, in spite of the short-term rental prospects under pressure, SPEEDHOME transaction growth is intact.
Another article you may interest to read:
1. During the COVID-19 outbreak, Malaysia online residential rental market is increasing
2. Malaysia property still favored by Chinese Homebuyers
3.How COVID-19 is changing Malaysia rental market