Why You Should Get Landlord Insurance?
As a landlord, you will need specific protection for the unit you are renting out. Apart from the same coverage that your get from your normal housing insurance, landlord insurance would cover some other things:
Tenant's failure to pay rent.
Property damage was done by tenants or other causes.
Stolen housing equipment during the tenancy.
It is a reality that if given a chance, most landlords will resort to collecting deposit as some sort of a guarantee, in case anything happens, but good landlord insurance would provide a bigger coverage.
Here are some reasons to convince you that you need landlord insurance.
Usually, homeowners insurance claims are denied if the property is rented out.
You actually need more liability coverage than normal housing insurance would provide.
Landlord insurance would actually help you with the legal work if any unwanted things happen.
Protection from a lost income in case the tenant decides to move out because of the damages that occur on your rental unit.
At SPEEDHOME, the landlord is covered with 2 months' default rental coverage. Up to RM2,000 coverage for unpaid utility bills and up to RM30,000 for damage to property and theft of home content. All these are made possible with SPEEDHOME's partnership with Allianz.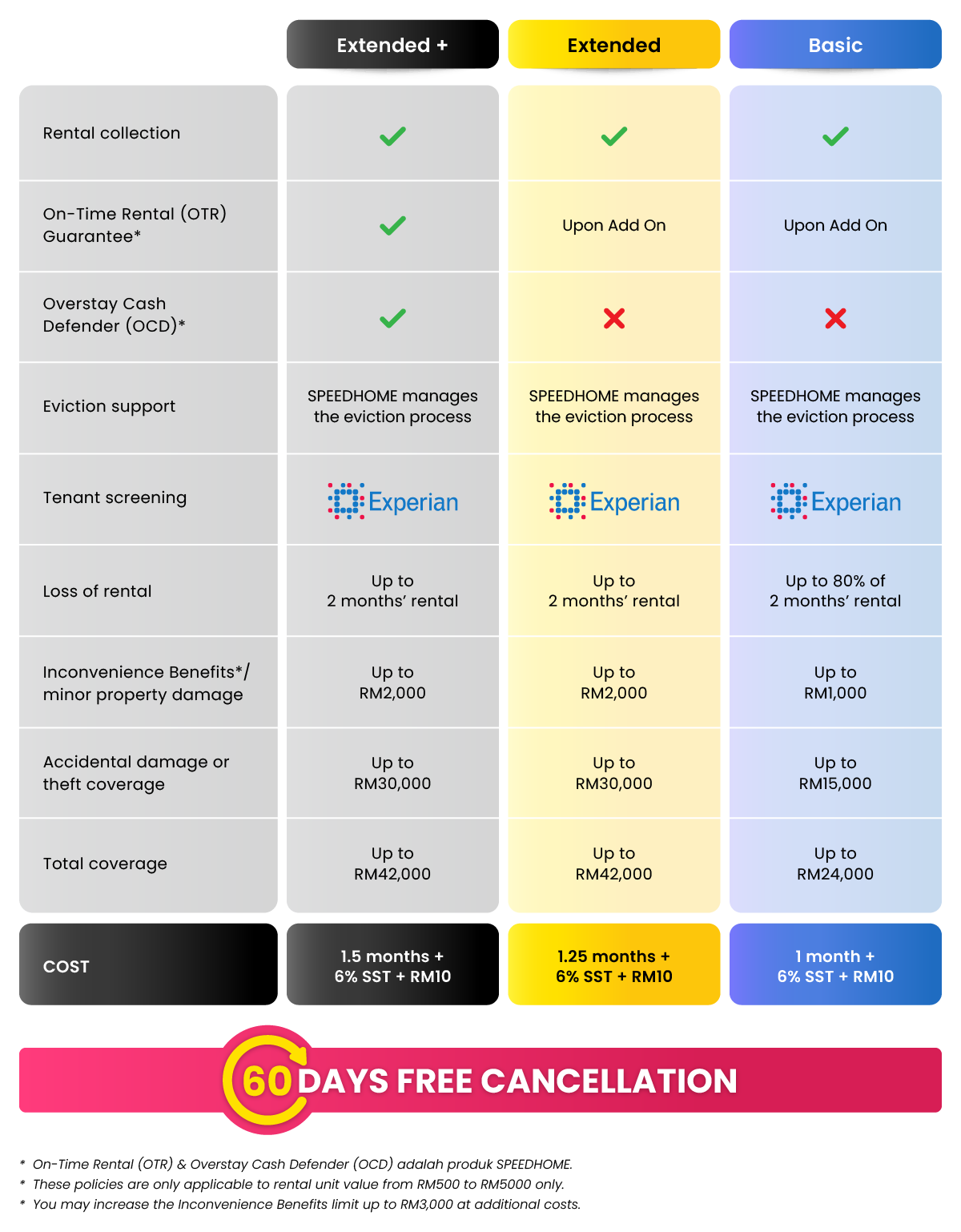 Apart from just benefiting the landlord, SPEEDHOME's partnership with Allianz also eliminated the need of penalizing tenants with upfront deposits payments for unfavourable events which then opens up more opportunities for tenants to be interested in the landlord's unit.
For a more in-depth look at being a landlord, check out our all-in-one guide here.