Find a quality tenant fast & safe without a price war!
Free tenant background check
On-time rental guarantee*
Allianz insurance protection up to RM42k
Why 90,000+ landlords have used SPEED

HOME
Tenants go through a strict background check
To ensure you get a good paymaster, we run industry-leading Zero Deposit Eligibility checks on your potential tenant, using Experian.
Free homerunner service, your deal accelerator
Tenants want to view your property fast, our homerunners will assist in arranging appointments without further delays and you get to keep your busy schedule without disruption.

*Available in selected Klang Valley area only
Complete online renting process, fast and easy
Our end-to-end online process enables you to rent your property fast & easy from the comfort of your home.

From property listing, rental payment to tenancy agreement signing, all can be completed online.
On-time rental guarantee
SPEEDHOME is the only rental platform in Malaysia that provides on-time rental protection and pays you on time even though your tenant pays late or stops paying.
Your house is protected up to RM42,000
During your rental period, our Allianz insurance will protect your property up to RM42,000 against loss of rental, unpaid utility bills, property damage and more.
Free access to property management tool
Our end-to-end property management platform gives you access to home improvement services, lets you automate your rental & utility collection and more. Click here to find out more.
How much will it cost when you rent with SPEED

HOME

?
You can list your property on SPEEDHOME for free. Our homerunners will also provide free property viewing to tenants.
You only have to purchase our insurance plan after proceeding to rent out your property with SPEEDHOME.

*On-Time Rental (OTR) & Overstay Cash Defender (OCD) are products of SPEEDHOME, and 1.5 months' rent cost includes insurance cost + SPEEDHOME fee.
*This policy is applicable for any unit rental from RM500 to RM5000 only.
What our landlords have to say
I had trouble keeping up payment from my previous tenants. Some months I have to make time to knock on their door for overdue payments. Now SPEEDHOME chases tenant for tardy payment and the monthly rent check is just a click away.
My previous tenant caused me 5 figures worth of rental loss and property damage! Luckily, through using SPEEDHOME, I was able to recover through this by claiming this lost money back!
How to rent out your house using SPEED

HOME

?
STEP 1
Post your Property for Free
Post your property for free, we'll collect your keys so our free homerunners can show the house to interested tenants.
STEP 2
Find your perfect tenant
You'll begin receiving messages from tenants. Arrange for viewing with the tenants you like.
STEP 3
Tenant background check & sign tenancy agreement online
Once your tenant clears a complete Zero Deposit eligibility check, you can proceed to sign your online tenancy agreement which will be stamped by LHDN.
STEP 4
Allianz Protection up to RM42,000 & get your Rent On-time
With our Allianz Insurance Protection, you are now 20X better protected. Enjoy a worry free rental experience along with Free Automated Rental Collection.
SPEEDHOME's story so far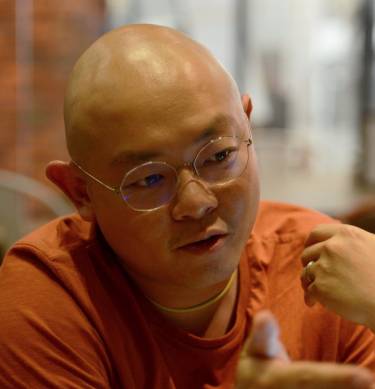 SPEEDHOME's story so far
Wong Whei Meng, CEO of SPEEDHOME, started the company in order to tackle challenges that landlords are facing when looking for a tenant.
Since 2015 and with support by IJM RE (a wholly-owned subsidiary of IJM Corp Bhd), 500Startups and Cradle, SPEEDHOME has helped over 90,000+ landlords list their platform and has gained 300,000+ app downloads.
SPEEDHOME's Zero Deposit rental platform allows landlords to find quality tenants very fast and provides up to RM42,000 if anything does go wrong.
Post your property for FREE now
Sell Your House
with SPEEDHOME
That's right you can now sell your house on SPEEDHOME with zero fees!
How to sell a house with SPEED

HOME

?
STEP 1
Post your Property for Free
Post the Property you want to sell on SPEEDHOME via our website or our mobile app.
STEP 2
Chat with the Potential Buyers
Chat via our chat function on our website or our mobile app.
STEP 3
Meet and sell your property
Meet the buyer and close the deal. All you need to do is get a lawyer to formalise the deal.