Garden Plaza Cyberjaya: Renting Guide for Tenants
Today, SPEEDHOME is venturing once again into Malaysia's Land of the Future, also known as Cyberjaya. 
This futuristic township, Cyberjaya, is now the central hub for multimedia and technological things, which is why many companies from various industries are building their headquarters here.
The rise in new companies will not only bring more people to the town but will also attract more developments to Cyberjaya.
This blog will be introducing you to a development that screams modern contemporary, that is Garden Plaza Cyberjaya.
What You Need To Know About Garden Plaza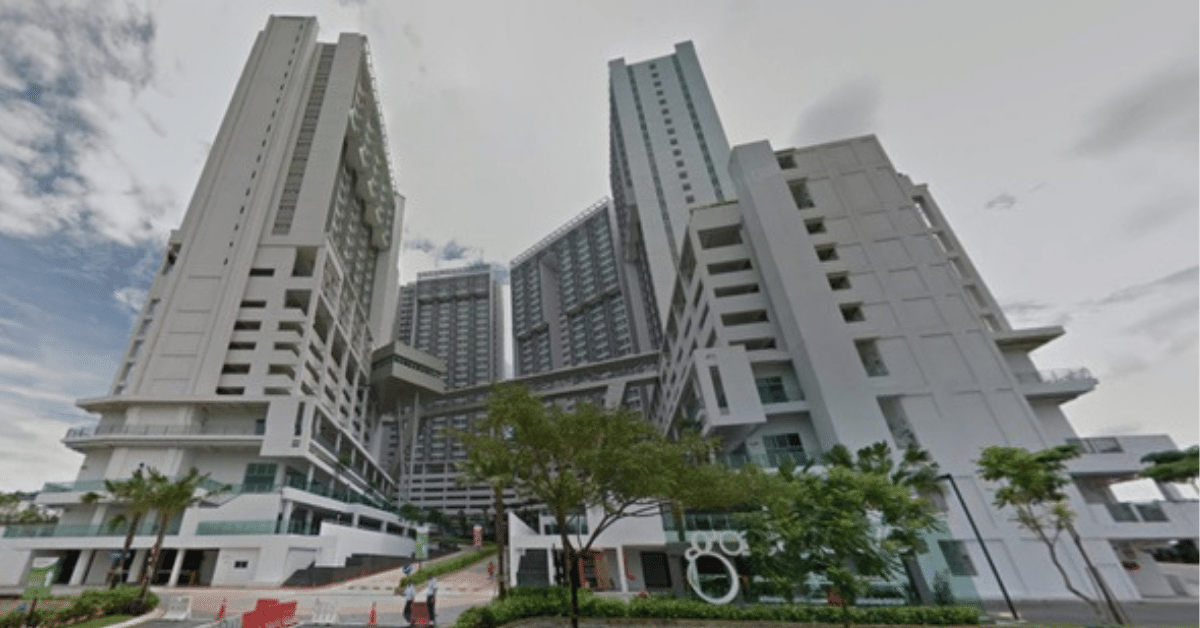 In case you're looking up for it, Garden Plaza Cyberjaya address is Garden Plaza, Persiaran Harmoni, Cyber 3, Cyberjaya, Malaysia. Unofficially, it is actually difficult to not spot the residence as it is quite literally above a shopping mall.
Garden Plaza Cyberjaya is another development that combines serviced apartments and a retail mall.
It was developed by MyVilla Development Sdn Bhd, a subsidiary of the Mah Sing Group Berhad and was completed in 2018.
This freehold serviced apartment residence has over 1149 units, and all of them comes fully furnished.
The residential apartments spread across 3 block towers atop the retail mall, which are Garden Plaza, Garden Plaza Oxford Tower and Garden Plaza Harvard Tower.
The Garden Plaza Tower offers 980 serviced apartment units while both Garden Plaza Oxford Tower and Garden Plaza Harvard Tower have 84 unity.
Also to elaborate, the connecting retail mall, Garden Boulevard, has about 58 retail units for the residents and visitors to enjoy.
Garden Plaza Unit Types and Layout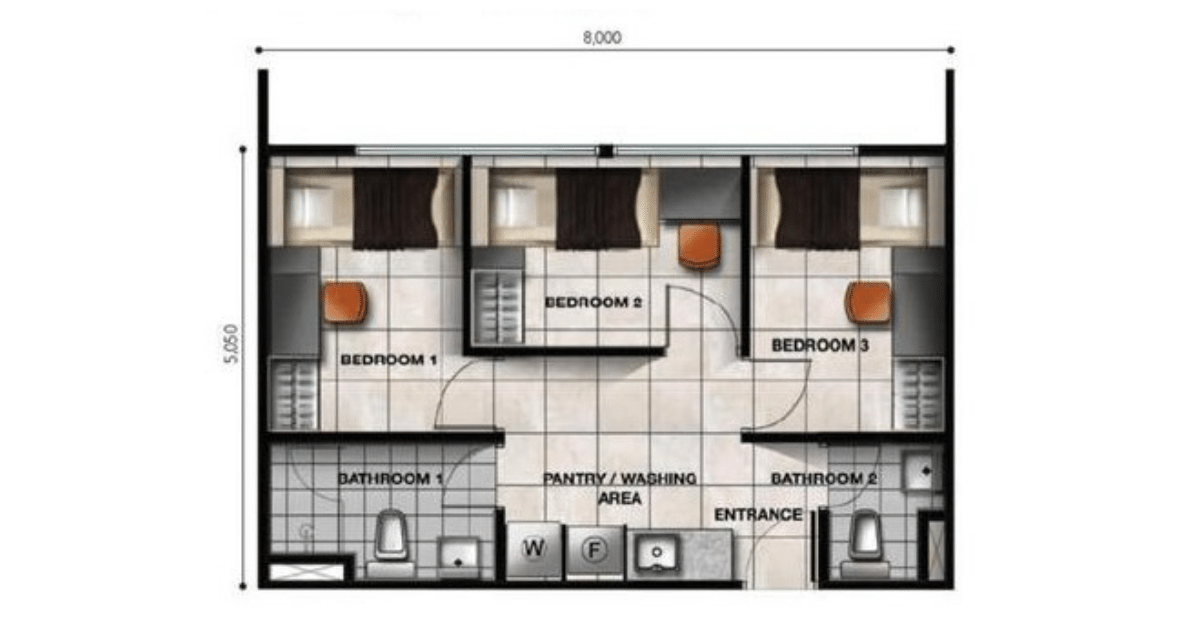 The layouts of the serviced residence units in Garden Plaza vary from 450sq. ft. to 1000sq. ft. You can also find Garden Plaza studio apartment layout besides traditional apartment floor plans.
Due to its different types of layouts and its location being near to LimKokWing University, Garden Plaza's main target is university students. 
As such, the layouts are also geared to be affordable to students. Generally, there are four layouts offered, they are;
Private Suite Type A1: 450sq. ft. studio apartment, 1 bedroom and 1 bathroom.
Student Suite Type A2: 450sq. ft. studio apartment, 3 bedrooms and 2 bathrooms.
Student Suite Type B2: 700sq. ft. apartment, 4 bedrooms, 3 bathrooms.
Family Suite Type C: 1000sq. ft. apartment, 3 bedrooms, 2 bathrooms, living room, dining room and kitchen.
All residential units come with one to two units of parking space, set up air conditioners, queen size bed, study tables and chairs, wardrobe, electrical appliances and a fully built-in kitchen cabinet.
All residential units are required to pay a maintenance fee of RM0.27 per sq. ft., which means Type A1 and A2 are required to pay RM121.50, Type B2 is RM189 and Type C is RM270.
The rental range for Garden Plaza serviced apartments ranges from RM400 to RM4000 according to the type of apartments and offerings.
Garden Plaza Facilities and Amenities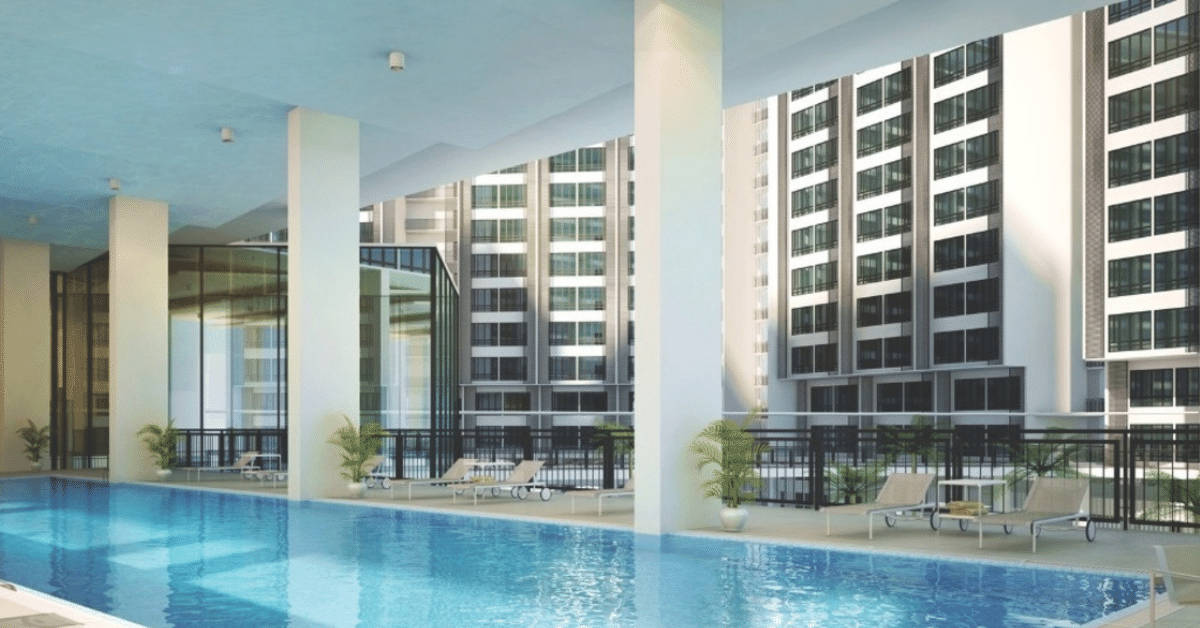 Built with the target market being students and office employees in mind, Garden Plaza has curated its facilities and amenities to centre around the activities that can attract the two groups.
Amongst the facilities offered are;
Swimming pool
Badminton court
Basketball court
Fitness corner
Meeting room
Multifunction room
Multi-purpose hall
Pavilion
Library
The amenities that residents of Garden Plaza can find are;
Retail mall (Garden Boulevard)
Universities (LimKokWing University, MMU, UNITEN, UPM)
Schools (SK Putrajaya Presint 11(1) , SK Putrajaya Presint 11 (3) , SMK Putrajaya Presint 11(1) , SK Putrajaya Presint 9(1))
Medical (Klinik Kesihatan Putrajaya Presint 11, Klinik Kesihatan Putrajaya Presint 9, Klinik Kesihatan Putrajaya Presint 13, Klinik Desa Pulau Meranti)
Rest assured that basic amenities are only a stone throw away and residents of Garden Plaza Cyberjaya enjoy convenience in various aspects.
Garden Plaza Accessibility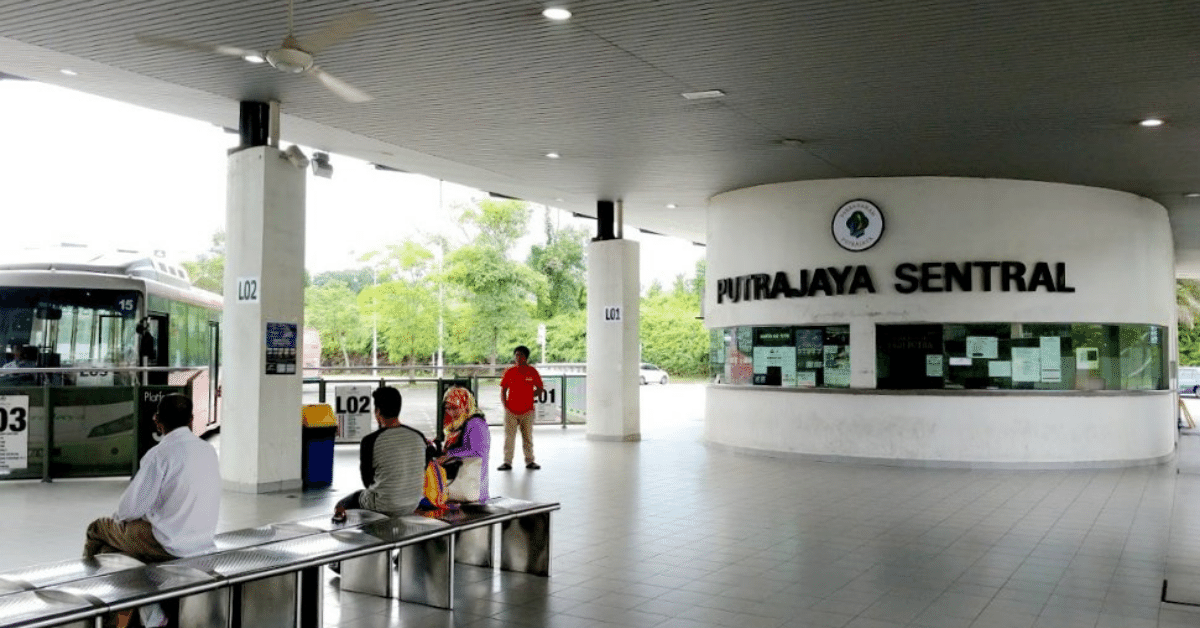 Having the advantage of being located in the middle of Cyberjaya and Putrajaya, Garden Plaza's location makes it a residence that is easily accessible from all directions.
Other points of accessibility for Garden Plaza is that it is reachable by three highways, they are;
Lebuhraya Damansara – Puchong (LDP)
North-South Expressway Central Link (ELITE)
South Klang Valley Expressway (SKVE)
Maju Expressway (MEX)
It is also reachable using railway public transportation such as;
Cyberjaya North (MRT)
Cyberjaya City Centre (MRT)
Putrajaya Sentral (MRT)
16 Sierra (MRT)
Putrajaya/Cyberjaya (ERL)
If you want to check out Garden Plaza Cyberjaya for viewings, and you're commuting via public transport, you can take the MRT to Putrajaya Sentral. From there, you can take a Grab or taxi to Garden Plaza which is only 10 minutes away. 
What's Unique About Garden Plaza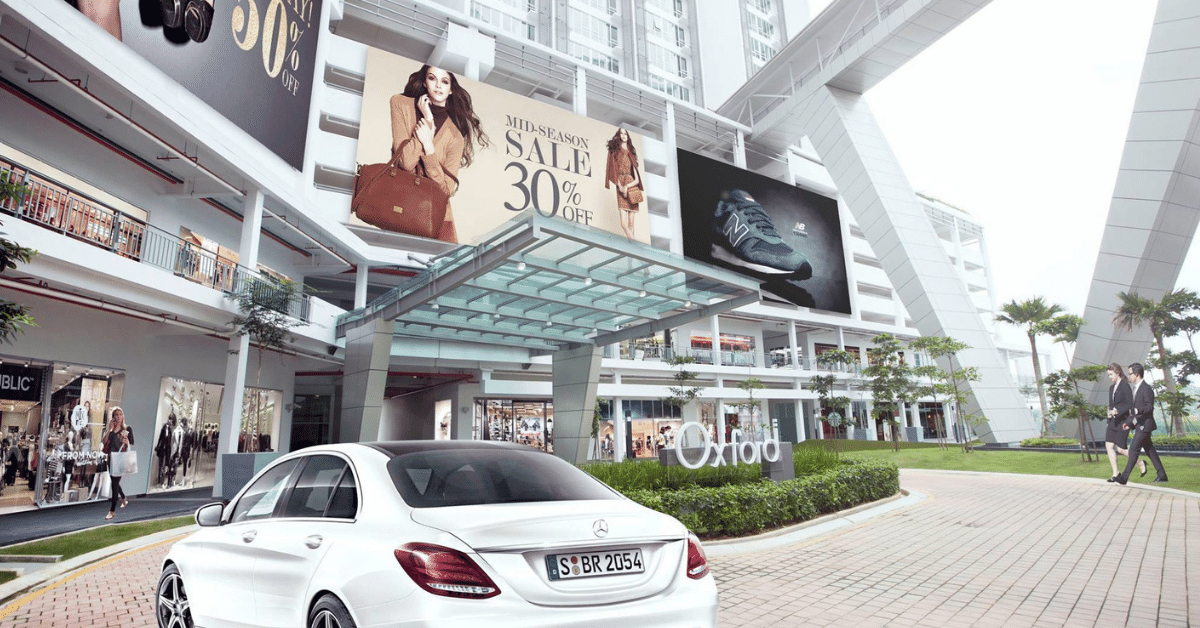 The unique trait of Garden Plaza is that it was built with the mindset of combining the necessities of working, living and playing in one.
Creating a serviced apartment that has everything one would need for any aspect of their lives.
Need to work? Amenities and facilities are provided. Need to play? A retail mall with plenty of entertainment is provided on top of what is already available in the apartment vicinity.
Need to live? A fully furnished unit requiring minimal top-up or renovation is provided as soon as you move in.
Another unique trait that sets Garden Plaza apart is how it is very obviously catered towards university students who attend LimKokWing University and other universities in the Cyberjaya area.
It provides layouts for students and the furniture built into the apartments are also suitable for students to study with.
The icing on the cake is the road linking Garden Plaza and Lim Kok Wing University, making it easier for the students to travel to and fro the apartment and campus.
However, for those working within the area, do not overlook this area just because there are a lot of student residents, think of the benefit of not needing to buy any new furniture when you move in.
Need a bed? They give you one. Kitchen appliances? All set. A home office? Please, this place is built for long hours of working and concentration with all the desk, chair and multiple function rooms.
Also, the location allows you to travel from Cyberjaya to Putrajaya, not to mention the easy access to the highways should you want to make a trip out.
Garden Plaza For Rent With Zero Deposit 
Looking for a unit in Garden Plaza Cyberjaya for rent? There are a few types you can explore on SPEEDHOME and all with Zero deposit.
Interested to look at a whole Garden Plaza serviced residence, the have for Student Suite unit. You can find this type A2 made up of 450sq. ft. with 3 bedrooms and 2 bathrooms with zero deposit on SPEEDHOME.
Perhaps you are interested in another Garden Plaza serviced residence unit type. SPEEDHOME also offers Student Suite Type A2 made up of 450sq. ft. with 3 bedrooms and 2 bathrooms. 
This time also with zero deposit and at a lower rental rate. SPEEDHOME has offers the unit from as long as RM900 monthly.
Maybe you want a bigger place than a studio, well we have the Garden Plaza Student Suite Type B2 700 sq. ft. whole unit available with 2 bedrooms and 2 bathrooms at RM1400 monthly. 
If you are unsure whether Garden Plaza Cyberjay is for you, you can always check out other studio apartments in Cyberjaya up for rent at SPEEDHOME.