iSoho i-City Shah Alam: Ultimate Guide for Tenants
iCity Shah Alam is named after the city in Malaysia where it is located. It is a smart city that is considered one of the major attractions in Shah Alam. It is open to the public to access, enjoy and learn at all hours. 
With over 200 activities available on the compound, i-City Shah Alam is designed to create an urban centre that reflects the changing needs of consumers, offering memberships for everyone from students to entrepreneurs.
The centre aims to provide opportunities for both personal growth and enrichment, as well as boosting economic development through knowledge-sector employment opportunities as per its ambitions "to reflect a human-centric approach".
When there is a city that puts people's needs first, surely there are those that are interested to reside here, but the question would be where? SPEEDHOME would like to highlight more on City iSoho Shah Alam in this piece so here are the things you will know
Where is iCity iSoho Shah Alam Located?
How To Get To iCity iSoho Shah Alam?
How Many Bedrooms Does iCity iSoho Have?
What Are the Facilities and Amenities? 
iCity iSoho Accessibility
What's Unique About iCity iSoho
iCity iSoho Shah Alam For Rent With Zero Deposit
Where Is iCity iSoho Shah Alam Located?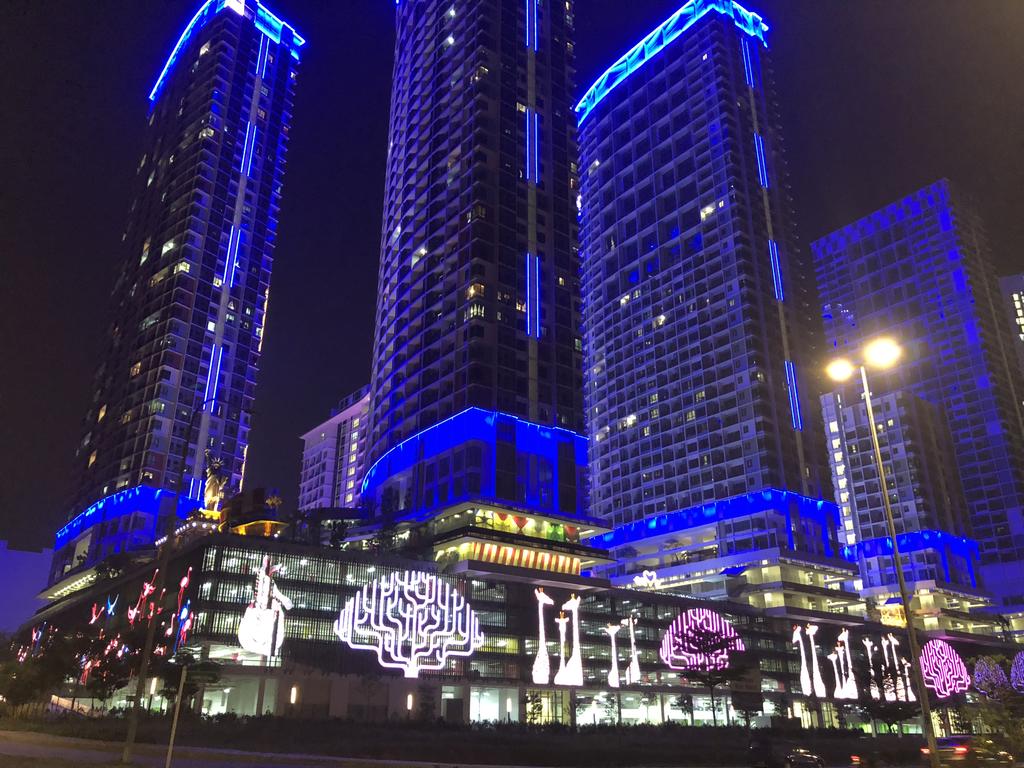 i-City is deemed Shah Alam's most forward-thinking city, iSoho is located in the very heart of i-City Shah Alam. isoho icity address is at Lot HP. 1-5, Jalan Semarak, Shah Alam.
If you are familiar with Seksyen 7, Universiti Teknologi MARA Shah Alam or even JAKEL Shah Alam, then you are already in the same area.
The area is surrounded by public and private universities, public transportation, and an abundance of retail shops in the surrounding commercial centres.
How To Get To iCity iSoho Shah Alam?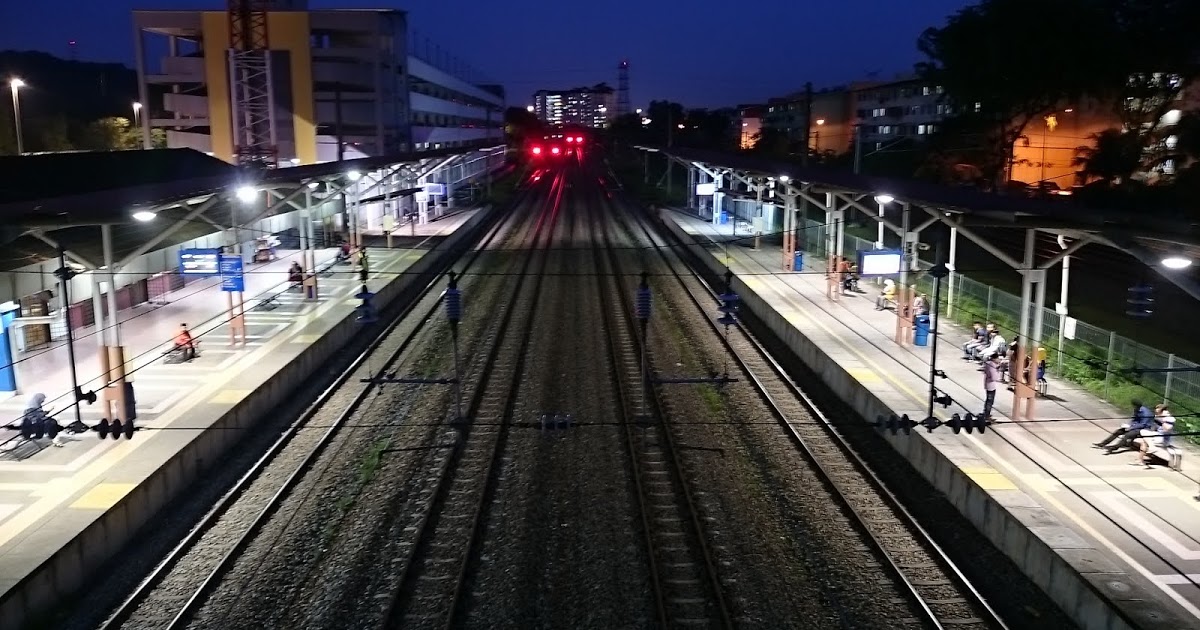 In terms of how to get to iCity iSoho Shah Alam with public transportation, you could use the KTM and stop at KTM Padang Jawa which is less than 2km away. 
You can't drive? No worries both taxis and e-hailing vehicles are easily available everywhere in Shah Alam for you to grab a ride.
The township is also in the process of building the LRT3 Bandar Utama – Klang route throughout the town which would then allow easier commute to and fro the entirety of Klang Valley that is accessible by the rail.
iCity iSoho is also reachable by bus, Shah Alam is among the few towns that have access to the free bus Selangorku or SmartSelangor number SA04 that does make a stop at i-City. 
Else you can also arrive there using the RapidKL bus number 705. The plus point of using the bus is that it stops at various stations all around Shah Alam.
This makes sightseeing and getting around the area, not at all complicated. It is also the fastest way to familiarise yourself with the neighbourhood.
How Many Bedrooms Does iCity i-SOHO Have?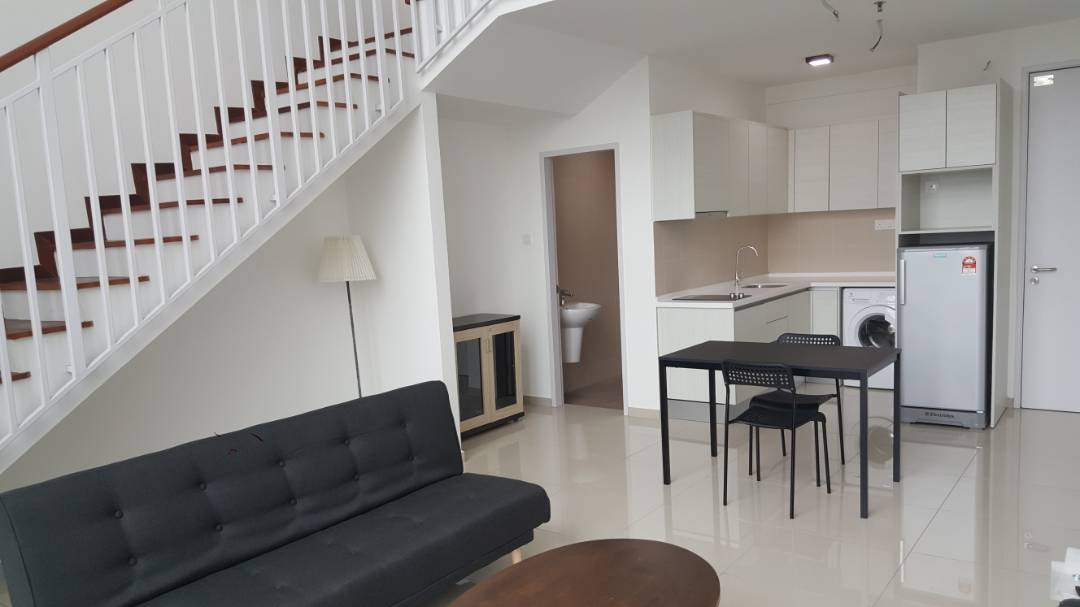 how many bedrooms does i-City i-SOHO have? You can find several types of apartment layouts with different number of rooms.
Firstly, iSoho is a freehold serviced residence development by i-Berhad. It has two blocks, with 43 floors each and 956 units in total.
iSoho offers 5 layouts, the smallest being 464sq. ft. and the largest at 805sq ft.
The layouts offered in i-Soho are;
Type A: 464 sq. ft. isoho studio serviced residence has no bedroom but comes with 1 bath, kitchen and balcony.
Type B: 614sq. ft. 2 bedrooms 1 bath serviced residence with kitchen and balcony.
Type C: 658sq. ft. 2 bedrooms 1 bath serviced residence with kitchen and balcony.
Type D: 766sq. ft. 2 bedrooms 2 baths serviced residence with kitchen and balcony.
Type E; 805sq. ft. 1 bedroom 2 bath Duplex serviced residence with kitchen and balcony.
Depending on your lifestyle and needs you can choose the layout that fits your best. Rents here go from RM900 up to RM2000, depending on the layout.
What Are the Facilities and Amenities?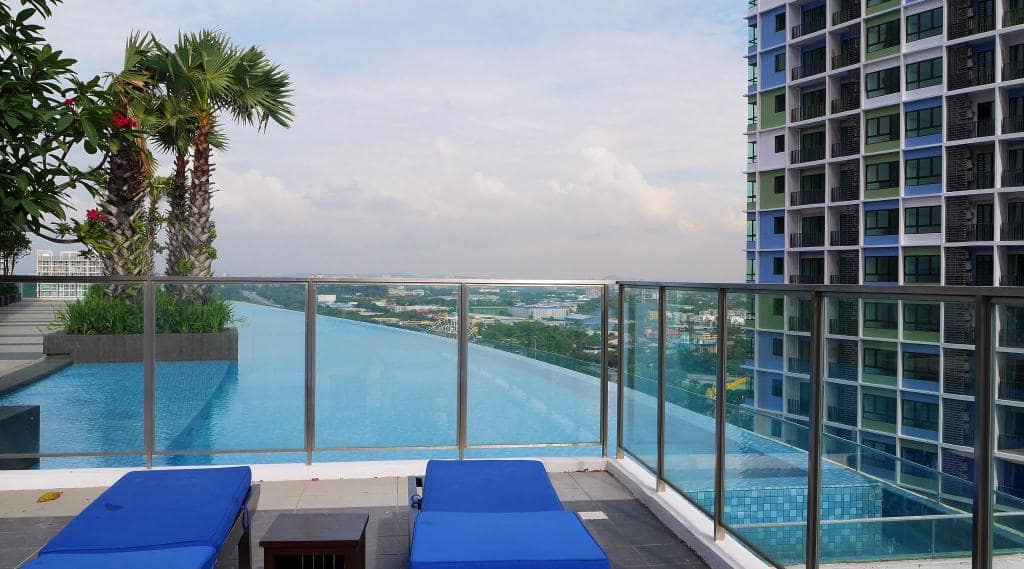 iSoho i-City Shah Alam facilities and amenities are designed to accommodate the many diferent kind of tenants and residences.
There a plenty of amenities and facilites that are only a stone's throw away from the residents' doorstep. At the same time, there are also standard facilities offered in iSoho compound which include:
Perimeter fencing
Private parking
24 hours security
Library
Cafe
Lap pool
Wading pool
Playground
Family Room
Nursery
Gymnasium
Sauna
Barbecue area
The International Food Market, Jumbo Fresh, Mah Sing Supermarket, Desa Hypermarket, Giant and ACE Hardware are just some of the stores within iSoho located in the vicinity.
The International Food Market offers a wide selection of seafood and local authentic delicacies including satay, nasi lemak and kopi-tiam favourites.
Jumbo Fresh promises to bring customers fresh products from its own cold storage centre. The Mah Sing Supermarket is also in the vicinity of iSoho.
iCity iSoho Accessibility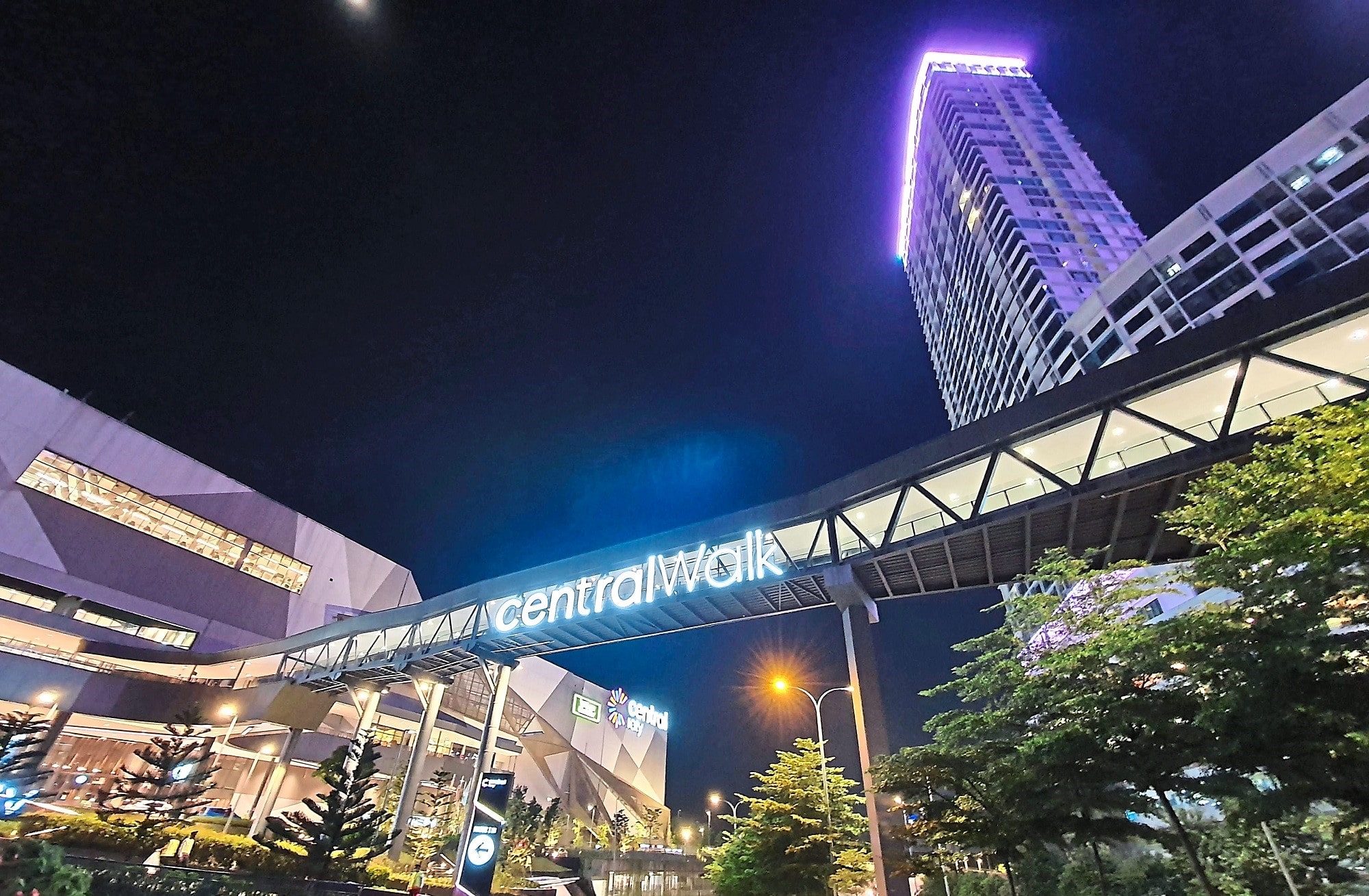 In regards to accessibility, i-City is accessible via several major highways which include Federal Highway, NKVE, KESAS Highway, Guthrie Corridor Expressway and Shapadu Highway.
Meaning if you work in the capital city or in other parts of Selangor in general, residing here will not be a problem with so many exits and entrances available.
Specifically, you can access i-City either from Seksyen 7 as it is located directly behind Seksyen 7's business point.
You can also access it via the flyover from the Federal Highway. It is your choice to either use the road with traffic lights or the one without, simple really.
Living in iSoho i-City means you will never run out of places to go for your daily breakfast to dinner.
It's also super easy to get your daily necessities as Central i-City mall is connected to the place via a bridge. Truly accommodating of convenient and fast-paced life.
What's Unique About i-City iSoho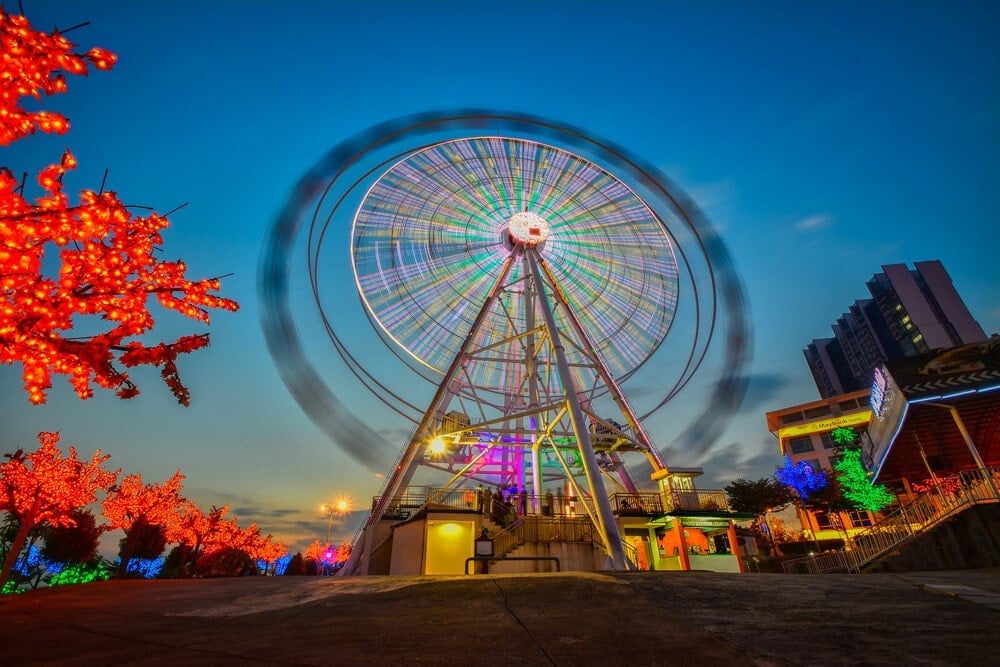 What is there to do at i-City I-SOHO? there are abundances of activities on the i-City compound itself and nearby attractions that offer an endless list of activities to offer.
i-City I-SOHO is an ideal place to live for those that value convenience. Whether you choose to live alone, with housemates or with family, this place caters to the various residents' needs with ease.
Another perk of living here is that all units come partially furnished and equipped with air conditioners, washing machines, refrigerators, and kitchen cabinets. Cutting down on the cost of buying furniture for the residents.
Living here you will not only have the ease of fulfilling basic needs such as food, safety and comfort, but iSoho also caters to your social needs by providing entertainment and retail attractions.
Where else can you say that you have both a shopping mall AND amusement parks within 5-minutes walking distance from your home?
With Central i-City shopping mall, you will not find any problems with getting groceries or indulging in some retail therapy.
Then, there are a multitude of theme parks at your door, i-City Theme Park, central walk City, iCity Water World and Snow walk iCity, to name a few. Also having it within walking distance, you need not worry about beating traffic congestions or worry about parking, just walk!
Worry about your health? iSoho not only provides sports amenities like the gymnasium, but it is also within a 3km radius of the nearest general hospital (Hospital Shah Alam) should you experience any emergencies.
Now fun aside, i-City itself has Grade A offices (GBI certified) and Data Centre in its compound, which makes it even more ideal to stay here if your office is located here.
And for families with children of schooling age, you do not have to wonder about schooling options, there are plenty of choices such as SK Seksyen 7 that is 10 minutes away and SMK Sultan Salahuddin Abdul Aziz Shah that is 15 minutes away.
So no need to worry about making long trips should your kids forget something at home.
iCity iSoho Shah Alam For Rent With Zero Deposit
Finally, the moment you have been waiting for, SPEEDHOME does offer multiple listings at iSoho i-City Shah Alam, and best of all they are all with zero deposit.
With SPEEDHOME, you can easily rent a whole unit with 2 bedrooms, 2 bathsone at rental price of RM1700 monthly.
Maybe 2 baths are overkill for you because you are living alone, perhaps you just want an extra room for storing your belongings? Then check out iSoho studio for rent instead. You can rent such unit with zero deposit on SPEEDHOME.
If iSoho is not for you but you still want to live within Shah Alam, no problem! You can check out other apartments in Seksyen 7 Shah Alam.
Regardless of whether you choose to stay at iSoho or not, it is undeniable that it provides top-notch facilities and amenities for its residents.
It also has the perks of being bordered by numerous attractions that will not fail to impress you and any visitors.
Pro-tip, should you want to experience staying in iSoho prior to renting a place here, there are many homestays and airbnbs available for you to choose from to start your journey.