7 Off-Campus Rental Options Near UiTM Shah Alam for Students
Are you a UiTM Shah Alam student considering living off-campus? Check out these sweet rental options near your university!
UiTM Shah Alam is the flagship institution of the Universiti Teknologi MARA system with modern facilities, including libraries, sports centres, and student housing. But if you're not into the accommodations on campus and you have a car, you might want to opt for something off-campus.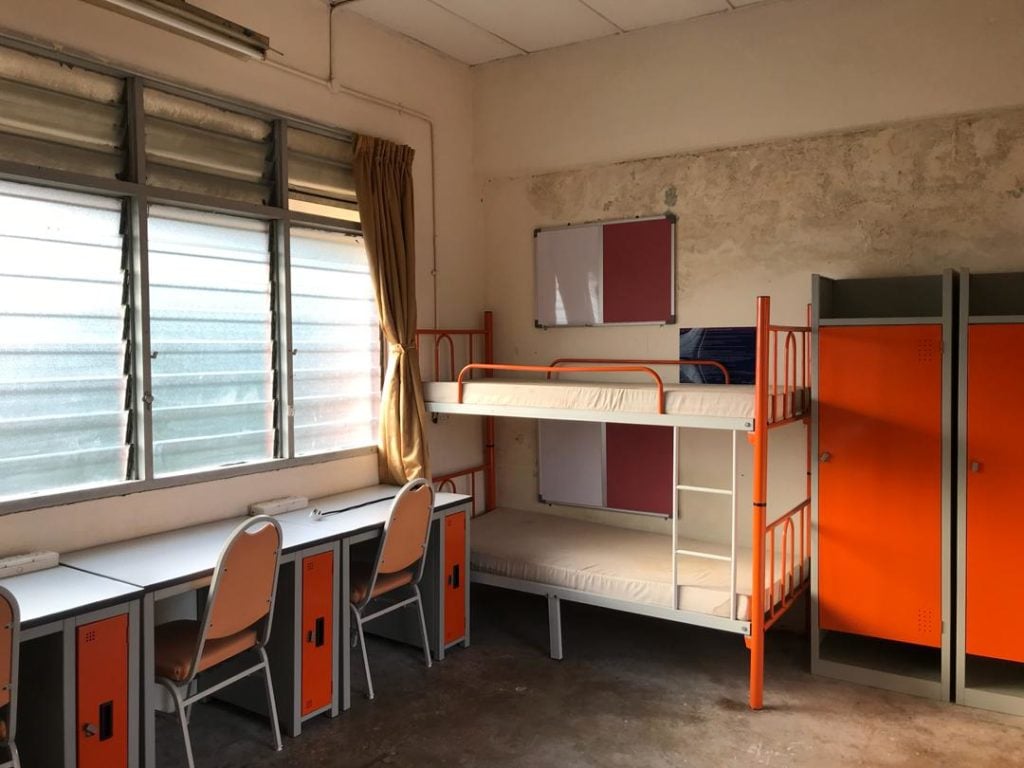 Here's several options available that cater to your accommodation needs, in no particular order.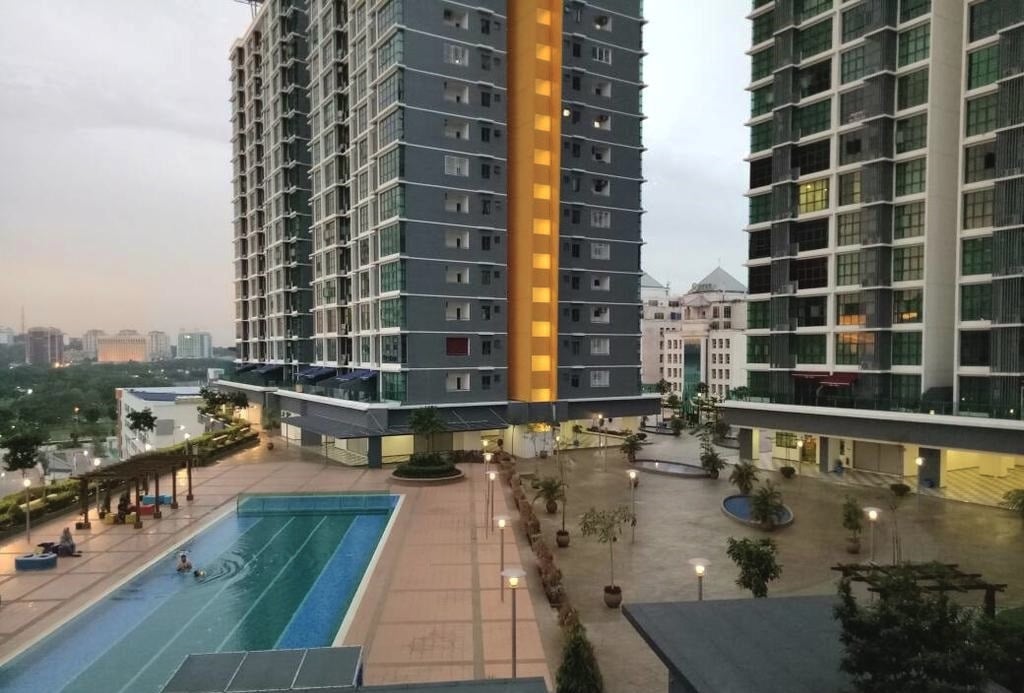 | | |
| --- | --- |
| Distance | 4.1 km – 9 minutes by car |
| Rental Price Range | RM1,000 – RM2,300 |
| Built-up Size | 650 – 1,123 sq ft. |
Less than a 10 minute drive from the UiTM Shah Alam campus, Vista Alam serviced apartment is a modern and affordable choice. The neighbourhood is relatively peaceful and the units are often value for money. The building boasts amenities such as a multipurpose hall, laundromat, swimming pool, sauna, mini market, playground and gymnasium.
Since it was also built for commercial purposes, you can find many restaurants on the ground floor and plenty of conveniences in the vicinity. There are also several malls located nearby including Anggerik Mall, PKNS Shah Alam and SACC Mall.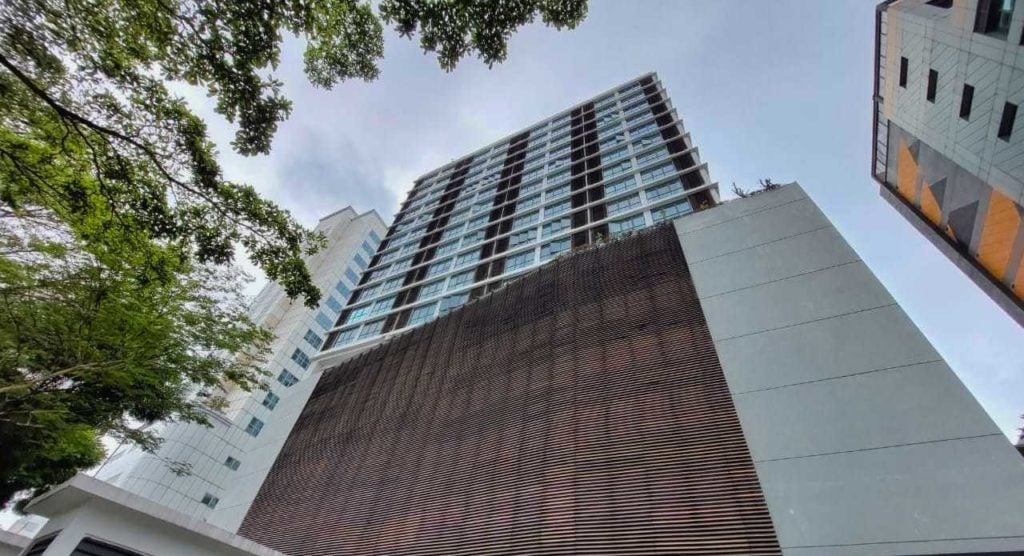 | | |
| --- | --- |
| Distance | 3.5 km – 8 minutes by car |
| Rental Price Range | RM 1,000 – RM1,400 |
| Built-up Size | 450 sq ft. |
Located in Seksyen 14, Shah Alam, Studio Fourteen is a pretty penny for the amount of space you get. It lives up to its name, and you can only find studios for rent if you look it up online. If you're a fan of cosy spaces and don't mind sharing to cut costs, you can definitely consider Studio Fourteen.
Nearby you can find trendy cafes and bakeries as well as many of Shah Alam's attractions like the Shah Alam Theatre, the Shah Alam Independence square, museums and even recreational parks.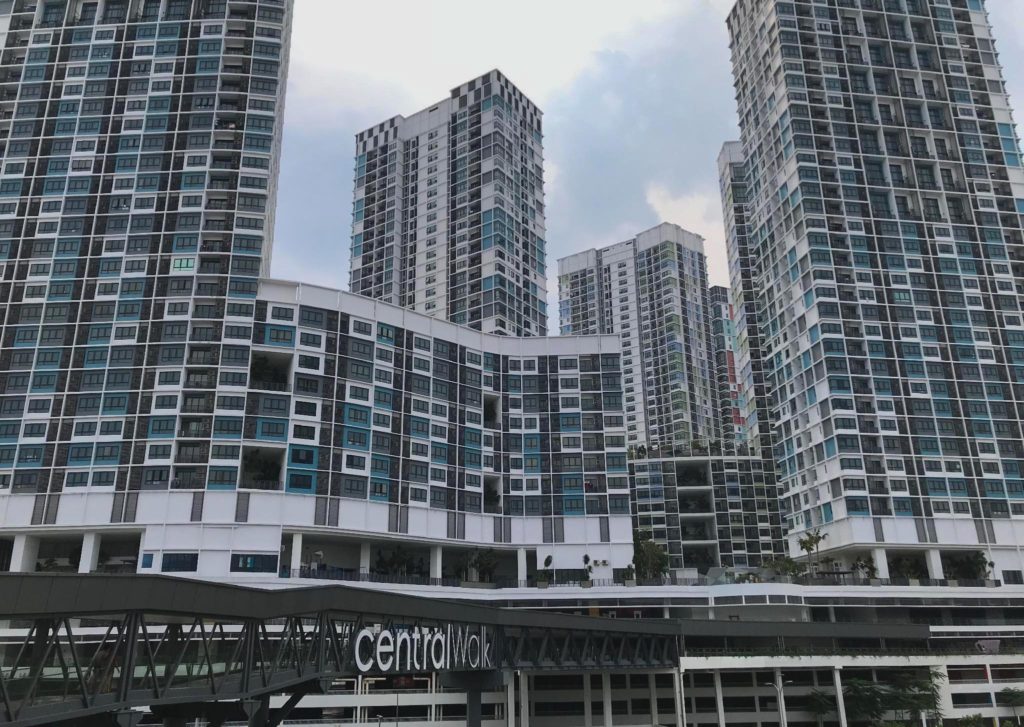 | | |
| --- | --- |
| Distance | 5 km – 12 minutes by car |
| Rental Price Range | RM1,000 – RM2,000 |
| Built-up Size | 560 – 850 sq ft. |
i-Suite is a serviced residence that offers modern and stylish units for students. It has various unit types ranging from studios to duplexes to two-bedroom units, so renting solo or with roommates will work just fine. Most units are already fully furnished with less hassle for move-in day.
i-City is located in Seksyen 7, Shah Alam, as a development designed for integrated amenities is walking distance to Central i-City, the nearby mall. Facilities include a pool, rooftop garden, eco-modern landscape, gymnasium, multipurpose hall and more.
The upcoming LRT Line 3 is confirmed to have a station at i-City, making transportation more convenient for i-Suite residents. Management has announced that fixed-hour shuttle buses will be provided to transport residents between the apartment and LRT station.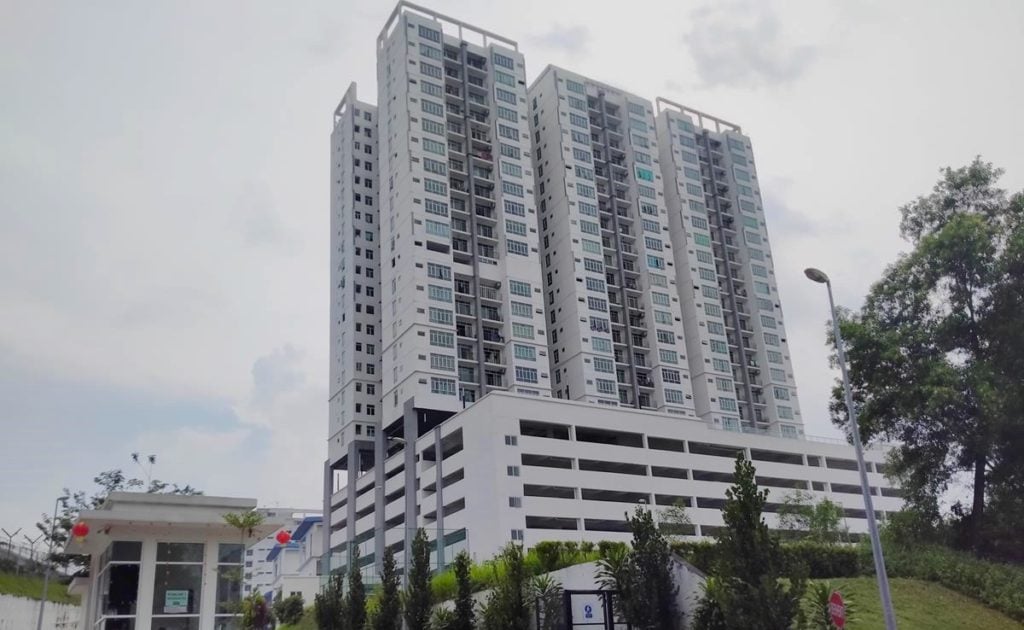 | | |
| --- | --- |
| Distance | 4.1 km – 9 minutes by car |
| Rental Price Range | RM1,700 – RM2,200 |
| Built-up Size | 1,166 sq ft. |
Not too far from the city centre, Puncak 7 Residence is a high rise condominium development that is located in a secluded area of Selangor. It has good value three bedroom units that you can rent out with your roommates for about RM670 per person.
This area is well equipped with an abundance of amenities and the building provides facilities like a swimming pool, badminton hall, children's playground, gymnasium room, mini-mart, sauna and a community plaza. You can find schools, clinics, supermarkets, malls and leisure spots in the surrounding area not too far from the condominium.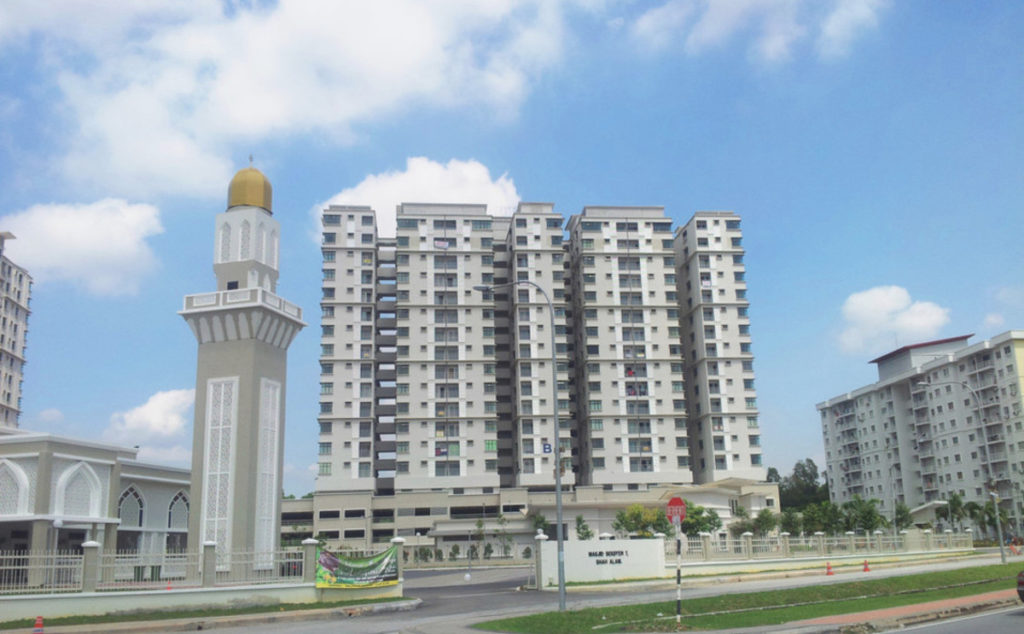 | | |
| --- | --- |
| Distance | 4.9 km – 12 minutes by car |
| Rental Price Range | RM1,900 – RM2,000 |
| Built-up Size | 1,000 – 1,100 sq ft. |
As an apartment maximised for a location near higher institutions, it's no wonder Kristal View has a sizeable student population. There is even a reading room and a clubhouse within this property. The units at Pangsapuri Kristal View are reasonably sized and come in various configurations, including two, three, and four-bedroom layouts.
Convenience is guaranteed since Kristal View is surrounded by banks, eateries, recreational centres, markets, cafes and malls. i-City and Aeon Bukit Raja Shopping Mall are also within driving distance.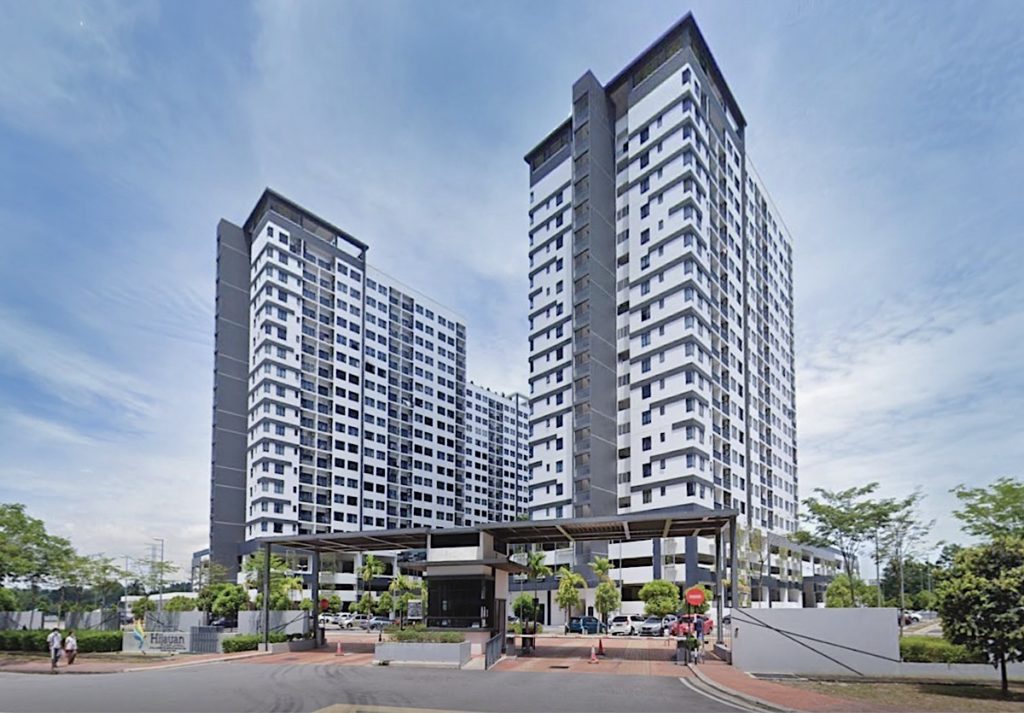 | | |
| --- | --- |
| Distance | 8.6 km – 15 minutes by car |
| Rental Price Range | RM1,500 – RM2,500 |
| Built-up Size | 807 – 926 sq ft. |
Completed in 2018 and awarded PIPDA 2017 Best Residential Development, Residensi Hijauan also known as the Greens is close to both Subang Jaya and Shah Alam. It's a low density property targeted towards families and surrounded by lush greenery like its name implies.
For amenities, there's a basketball court, an infinity lap pool, gymnasium, sauna, landscaped garden, a taichi deck and a reflexology walkway both to stay fit and relax. You don't have to go far for amenities and necessities as Tesco Hypermarket, Giant Hypermarket and Aeon Mall aren't far off. Restaurants and eateries are plenty nearby.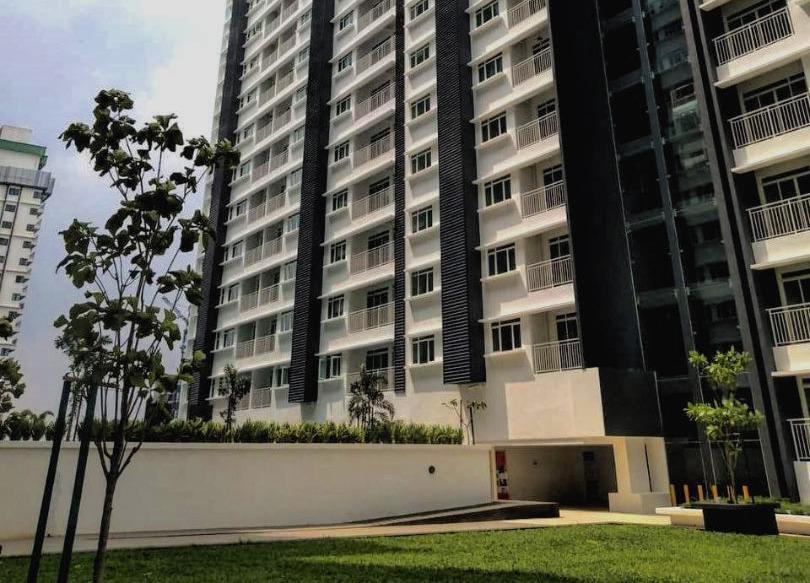 | | |
| --- | --- |
| Distance | 7.9 km – 12 minutes by car |
| Rental Price Range | RM1,300 – RM1,900 |
| Built-up Size | 1,124 – 1,162 sq ft. |
Right next to our last entry, V Residensi 2 is a condominium located in Seksyen 22, Shah Alam. The condominium offers various unit types, ranging from studios to three-bedroom units. The options for rent are quite spacious and you can get an unfurnished three-bedroom for RM1,600.
V-Residensi 2 features a good number of standardised facilities for the residents including a swimming pool, children's playground, gymnasium, multi-purpose hall, laundry and so on.


---

To check out more off-campus options for students, feel free to browse apartments on our website.