Penang – Outer Reaches of the George Town Heritage Site
Penang hills (Bukit Bendera)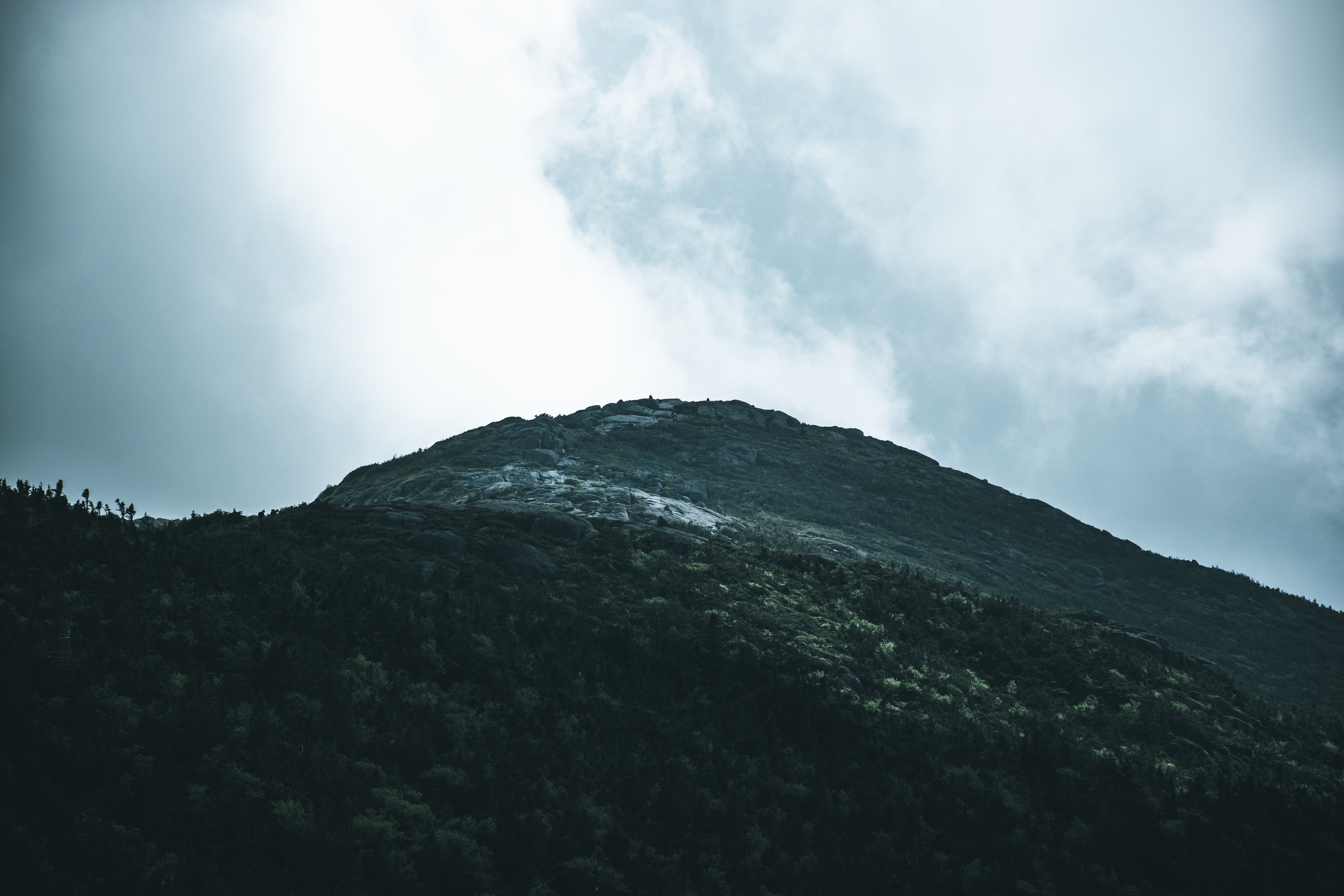 Some places always have their beauty intact no matter how much development happens in them. There is always a certain indescribable aura to these places. One such place is the Penang Hill also called the Bukit Bendera. Who would say looking the recent shape of the Penang hill that it was once a beautiful mess of rainforest trees and some beautiful natural view that covered this hill until the 1930s? The only way one could go up and down the hill in the 1890s was either through a pony or a Sedan. Imagine the plight of the traveler who in order to reach the gardens would have to trek all the way up there to take in the relaxing view of the waterfall but just for a few moments before the trek began again!
How would one carry supplies up and down the hill? Seeing the demand for the same, two local Chinese companies took up the work of carrying the supplies up and form the hill. The rates of hiring these companies weren't too high considering the kind of distance they would cover while also carrying your supplies carefully. About $1.5 was the rate for a pony and 35 cents for a chair coolie. The sedan services were mainly for women, children, aged people and I'll people. And like everywhere, Men and officers had no relief and had to walk up the hill which took about 2-3 hours.
Penang Botanical Gardens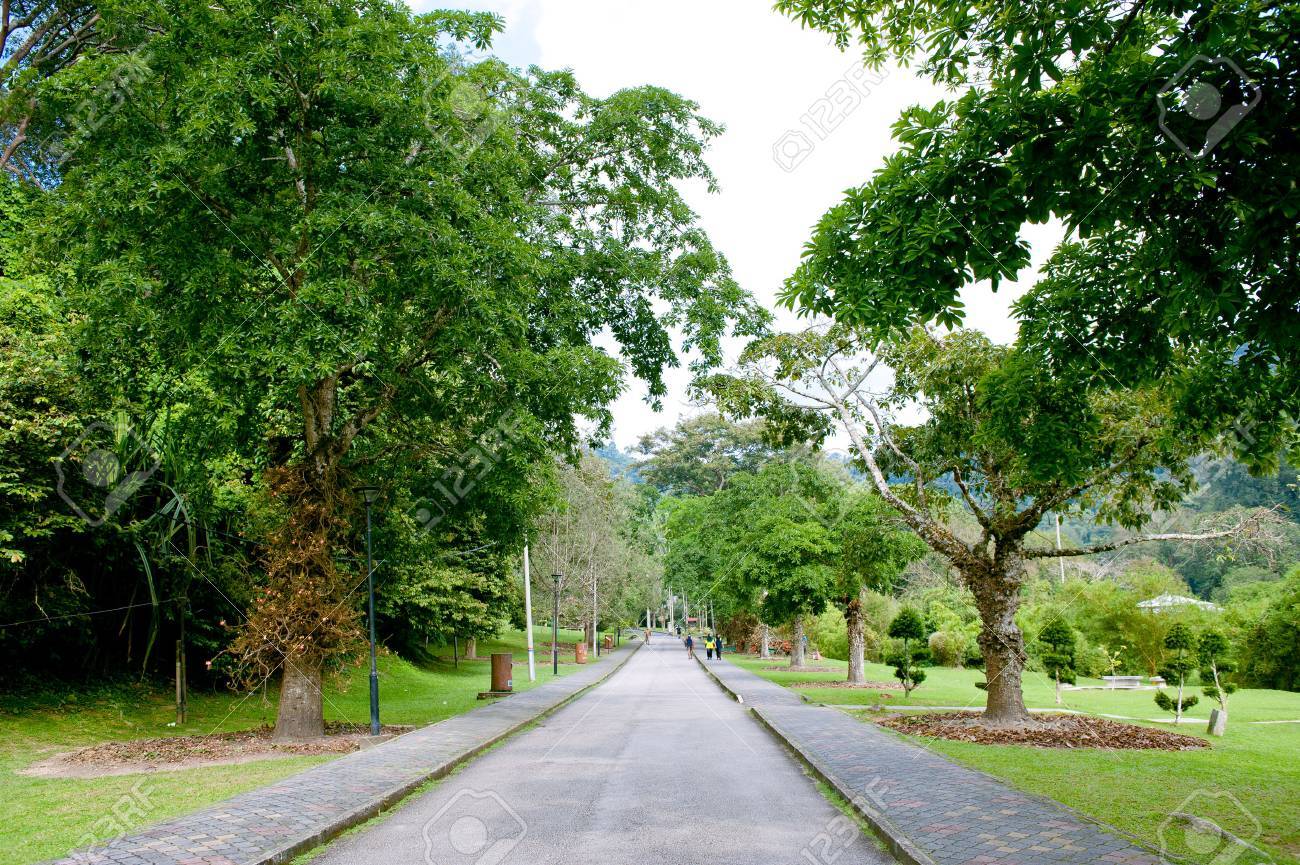 Not all rulers are always selfish. This could be said to hold true in the case of British rule in Malaysia. They were lovers of nature and it's beauty and had a special thing for parks and botanical gardens. Credit has to be given to the British officials for setting up many parks and botanical gardens in every place that they set a camp in! One such beautiful piece of land is Penang Botanical Gardens. Originally meant to be a nursery, Penang Botanical Gardens were designed and architectured by Charles Curtis. He incorporated native plants and plants from other places as well. Sometime later, these were opened for public use as well. Who wouldn't want to show off such a pretty collection of plants and trees?
The best part about these gardens is that they have information boards attached to them and so you can gather enough knowledge about what you see which makes your tour all the more interesting. But not everybody wants to read and understand the knowledge and so for all those who just want to chill and go around the place, there is ample shade for you guys to be saved from the heat! There are herbariums and nurseries too for you to gaze but only if you are a plant lover!
Some of us are more interested in watching some animals rather than plants. These gardens don't disappoint in that aspect either! You may even occasionally have the chance to see wild animals like monkeys (macaques mostly but some dusky cute langurs too), monitor lizards, squirrels, wild boar, snakes, and undoubtedly some colorful and attractive birds!
When is it open?
5.00 am to 8.00 pm everyday including Public Holidays too and absolutely free of cost!
Take bus no. 10 from George Town to the Botanical Gardens at Jln Kebun Bunga. For busy people, a taxi is your best option.
For some detailed info on the botanical gardens, you could visit http://botanicalgardens.penang.gov.my
How to get to the gardens? Click here
Tropical Spice Garden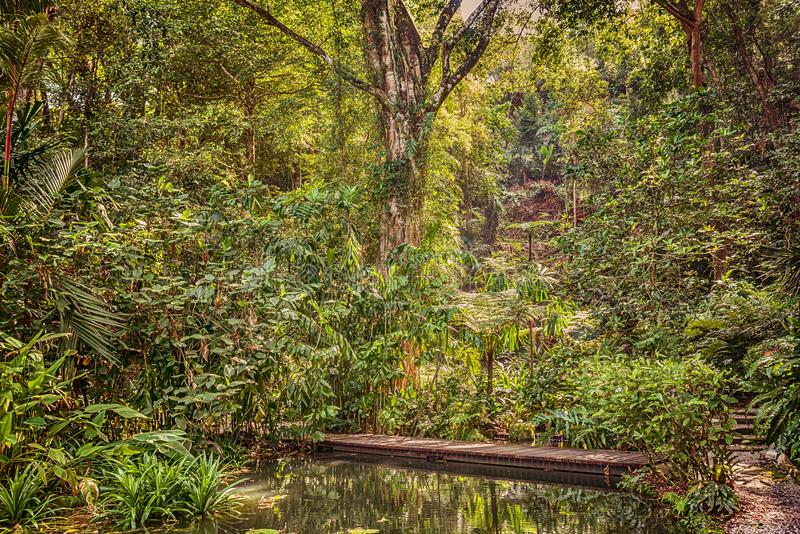 What's not to boast about a place that has earned the Malaysia Book of Records for the first tropical climate spice garden? Built at about eight acres of secondary jungle and flaunting over 500 species of flora and fauna, Tropical Spice Garden is a treat to the eye as it also retains quite a few old rubber trees!
A walk through the garden will not only be a pleasure to the eyes but to the brains as well. There are informational boards attached along the walk that will give you the much-needed information about the different kinds of spices and herbs present there. The spice garden comes with a bonus that is a museum that gives an insight into the spice trade in the earlier days and also about how important spices are in regular life and the world!
Food is a must when you're on a day out! Tropical Spice Garden has in it the Tree Monkey Restaurant where you can relish some great Thai-Asian cuisine!
There is also a gift shop where you can pick up some souvenirs like designed T-Shirts, stationery, toiletries, and spa products! Also, a potted plant from the Garden shop as a memento to finish your amazing experience here!
Opening Times: 9.00am – 6.00pm
Lone Craig Villa, Lot 595 Mukim 2, Jalan Teluk Bahang, 11100 Penang, Malaysia
Tel/Fax: +6 04 881 1797
Here is a little information about how much you will be charged for the garden entrance and live audio tour:
| | | |
| --- | --- | --- |
| | Garden Entrance | Audio tour |
| No. of persons | Rate per person(RM) | Rate per person (RM) |
| | | |
| Adult (13-59 years) | RM12 | RM30 |
| Child (4-12 years) | RM5 | RM23 |
| Senior (60 years and above) | RM13 | RM28 |
| Student (valid student id needed) | RM13 | RM28 |
The audio tours will be available all days in English, Arabic, Mandarin, Japanese, Malay, French and German languages
Students must carry their valid student id card.
Admission tickets for children below 3 years are free of cost.
The Garden Entrance ticket is inclusive of gardens, slides and ladders, and gift shop.
All tickets are inclusive of a drink at the Bamboo Garden Herbal Tea Kiosk.
Georgetown
Who would have imagined over 500 years ago that a small Malaysian village would someday be awarded the UNESCO World Heritage Status? The history of Georgetown is interesting in its way and is home to different cultures co-existing in harmony with each other. Temples, mosques, and churches- all in perfect sync with each other! Isn't that what this world needs?
Georgetown is a perfect place for foodies and is a delight to the tummy! For those of you who love street food, Georgetown is the place you need to try as the capital of Penang has streets full of some finger-licking food. Needless to say, almost all kinds of cuisines are available here as this place is a mix of cultures and religions! Also, for those who may think that street food isn't very hygienic, think again because Malaysia promises regulated food and hygiene standards. Now that we are sorted on this, you need to try some mouth-watering dishes like the Popiah ( spring roll filled with soybean curd, eggs, vegetable stew, and Chinese lettuce), Pasenbur ( an Indian salad with potatoes, tofu, fish, and cucumber- all covered in a sweet nutty sauce) and many other delicacies! Let's make it even easier for all you food lovers out there. There is a 4-hour food tour available here and you can book your tour here!
Shoppers won't be disappointed either. There are some nice boutiques out here that sell crafts, jewelry, fashion items, etc. If you want a full-fledged shopping experience, go ahead to Kontar shopping mall. You will find some great brands with great deals!
There is so much to explore in Georgetown as this city is full of some amazing destinations for a quick day out! The street art will definitely take you by surprise as these masterpieces on the streets tell you the story of Georgetown's history and people! You could find a local to guide you through this tour which quite honestly is the best option as only a local would know the roots of the place.
The only thing that you may find a little irritating about this place is the traffic! There is hardly any traffic sense and the only way you can enjoy yourself in by blending into the traffic and experiencing something new meanwhile!
Technology may have been a boon to many of us but in a way, it has also affected the daily earning and of course the lives of the older people who have been working on their trade for a long time. Although, there are still a few of them who continue working amidst some not-so-friendly workplaces. Dim lights and shops away from the main market are some things that technology advancements have given them.
Let's have a look at some people who are still proudly taking forward the legacy of their forefathers:
The Joss Stick Maker

No. 1 Lorong Muda. Operations hours: 8.00 am – 11.00 am (also depending on the rain, weekdays).
Tel: 04 262 7325 (Mr. Lee – speaks Hokkien and Mandarin, a bit of Malay and Cantonese)
Joss sticks are an important part of the Chinese culture and are widely used in homes and temples to worship ancestors and take their blessings.
The legendary Mr. Lee Beng Chuan is the proud maker of the traditional and completely hand made joss sticks that are available in Penang. But wait, this is not how Mr. Lee began. His work was to handcraft dragon and phoenix effigies into the Joss sticks. But as his eyesight became a little weaker, he decided to switch to making Joss sticks instead. Mr. Lee and his wife who I would call a power couple used their talent and skills in the right direction and made joss sticks for as long as we can remember!
These joss sticks were made by mixing sandalwood powder into a dough using other ingredients as well. This dough would then be made into sticks. These amazing sticks then needed sunlight to get themselves dried and soaked and ready for use!
One must be pondering as to why Mr. Lee continues to make these joss sticks despite technology now taking over and people have appropriate machinery to produce large quantities of joss sticks. The answer will make you go awwwww. Warning- soft and romantic content ahead!
Mr. Lee's promise to his beloved wife keeps this 90-year-old man going each day! It is just unbelievable. But right here amidst all the chaos in the world is a man who wakes up every day and works just to keep up his words and promise to his late wife. If this is not love, then what is?
Kim Guan Coffee Factory
Freshly grounded and a quality cup of coffee is what we need any day but the process is detailed and it's very difficult to actually find good quality of coffee. One such amazing example of a coffee maker and a coffee factory is Kim Guan Coffee Factory!
Opened in 1988 by Mr. Ong, this place is home to the whole process of coffee boiling, roasting, and grinding. Mr. Ong has no problem at all if his customers come by at any time and he happily hosts them and takes them through the entire process of coffee making. Such is the passion of a person who enjoys what he does. Accompanied by his family, Mr. Ong surely has some great knowledge about the coffee-making process and that is the reason perhaps that he did set up his factory after working at somebody else's coffee factory for years.
For those of you who are interested in knowing a bit about the process of coffee making, here is a little Do you know information:
The coffee beans are imported from Medan, Indonesia, and are then cooked at the Kim Guan Coffee Factory. The secret to the heavenly aroma of locally available coffee is that the seeds are roasted with a mixture of sesame seeds, salt, sugar, margarine, or butter! Isn't it like really amazing?
What's sad is that you won't be able to savor the taste of the local coffee here but don't worry. The same coffee is sold to all the coffee shops in Penang. What you would definitely miss is tasting the coffee at the place it was born with all the old world charm!
So, if you want to really taste some great coffee, head on to any coffee shop in Penang and make sure to tell them to not add any pre-condensed milk!
Roti Benggali
For all you people of Penang, what is the first thing that comes to your mind when you hear crispy crust and soft and fluffy white bread? Yes, we heard it! Roti Benggali is that famous, we know!
This oh-so-irresistible and yummy bread which is great with local black coffee was set up by Sheik Mohammed Ismail, an Indian Muslim with a few of his friends in 1928. Originally names Roti Penggali, it grew popular as Benggali over the years as people mispronounced Penggali. The year 1964 saw another rename for the place and was called Ismalia Bakery. Then again in 2007, Ismalia Bakery was taken over by the Maliia Bakery, and thank God, there has been no name change ever since!
What's intriguing and entertaining about this is that the loaves of bread are sold by men who come on their bikes carrying all the bread and the arrival of whom can be synced with sounds of ting ting ting made by striking a metal bowl with either a metal or a wooden stick! Residential areas and housing estates can usually witness these men carrying loaves of bread who when stopped, take your orders and serve you your choice of spread for the freshly baked bread loaves. These men carry with them a long thin knife and use it to cut the loaf of bread slice by slice in a wooden board!
The best combination with these loaves of bread is either with a hot cup of black coffee or you could also enjoy it with margarine and kaya!
If you are coming to this area for a long stay, you can too consider to find a house for rent in Penang through SPEEDHOME.