Basic House Furniture Requirements For Tenant
Everyone has some basic furniture requirements when they shift to another home for rent. Some landlords provides basic furniture only, though it depends if the landlord thinks it is worth it or not to furnish their unit for tenant. However, Fulfilling those requirements may increase your rental amount per month. There are several home rental places which provide you basic furniture before you shift there.
Every landlord will have a different basis for them, so you have to make sure that you are well aware of what comes in the package before you rent the place. Basic utilities will provide all the things which are necessary for the living and can be difficult to transport from place to place. There are still some of the basic elements of furniture which can be included and you can demand if not there:
1. Kitchen
Though the landlord can provide you with more facilities if they have a sufficient budget to play around with, at least basic kitchen utilities are a must for a basic unit and they can be. If landlord is on budget, they can choose to put in the bare essentials, purchasing from a discounted outlet.
● Refrigerator
A fridge of any size is a must for a basic utility and if not provided, you should ask the landlord to give you one. This can depend upon the size of the house you are renting. Normally the refrigerators are medium-sized with a freezer on the top and a fridge beneath it.
● Stove
A stove is another important utility which is required for basic living and it's the choice of the landlord if he wants to give you a 2 or 4-way stove. It is also possible that you are given an induction so, confirm this before you sign the lease.
● Microwave
A microwave or oven is considered under the basic facilities in which which should be provided to the tenant but, there can be some landlords who do not have the budget to provide these facilities
2. Bedroom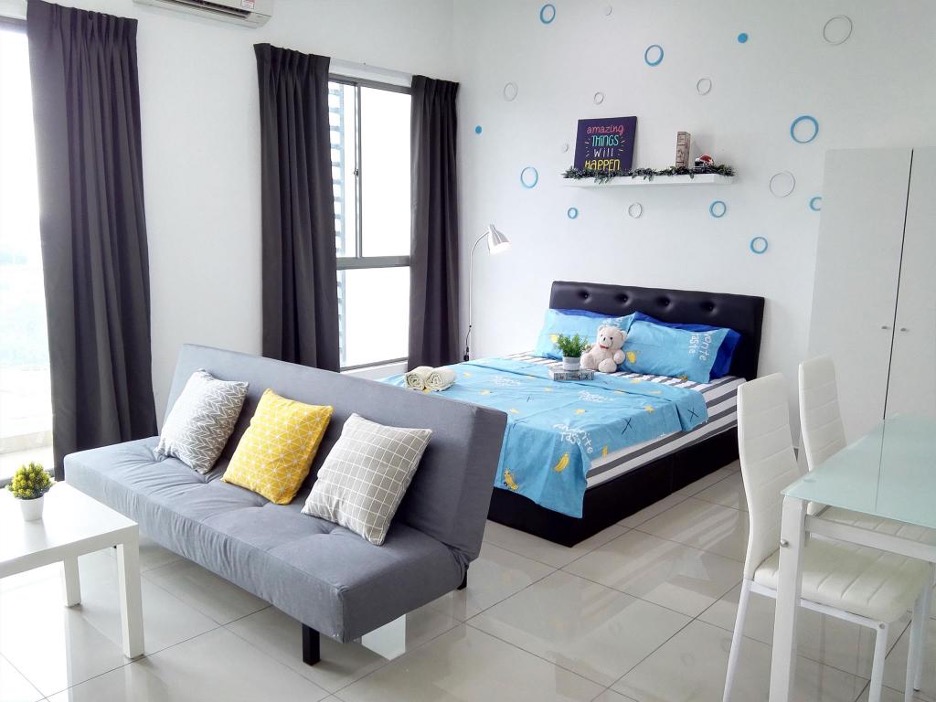 ● Bed
The bed comes under basic furniture, but the size of the bed that you are getting should be confirmed with the landlord prior to moving in. Make sure you confirm these things before signing the lease in order to avoid any clashes and arguments in the future.
● Mattress
Along with a bedframe you will generally get a mattress as well, however it is not unheard for some landlords just to provide you with the bed and no mattress. If you don't have a mattress to shift along with, you can always request one and see what happens.
● Curtains
Covering the windows and keeping everything away from the sunlight, requires curtains. There are renting properties which allow you to bring your own curtains according to the choice you have but some of them might give you some clean curtains in a basic unit.
● Side table
Though the side table is not that important and an essential item, there are a few landlords who have an extended budget and can provide you with facilities to keep your belongings at the side of your bed.
● Wardrobe
A necessary item to place your clothes and belongings. Each bedroom should have at least one closet for use. Prior to moving in, test using it out to ensure it is fully functioning.
3. Living room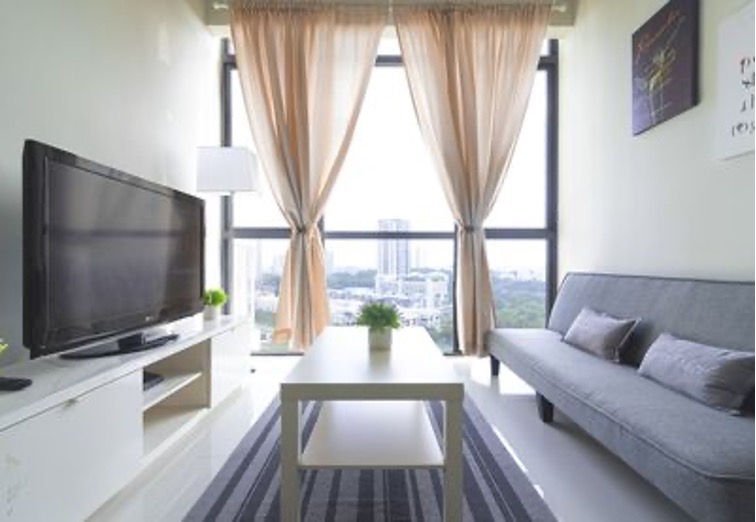 ● Sofa
There is a possibility that some of the landlords provide you with just the basic stuff like a bed and kitchen appliances which are heavy and expensive to carry and then on the other side you might get landlords who will include living room furniture as an important part of the basic unit. Everything depends on the budget of the landlord and how much he can afford to maintain it.
● Center table or a coffee table
A small coffee table or center table with the sofa is what we are talking about. After a long day in the office who doesn't want to just sit down put their feet up with a nice cup of coffee, without a table this is pretty tricky to do, right?
● Dining table
A dining table is usually placed in the kitchen itself as there is no specific room dedicated to it. If the landlord has a good budget he might include a medium-sized dining table for you and your family members to have a nice meal together.
4. House maintenance
Maintenance of the house is one of the most important things and is given to the tenants who are renting up a non-furnished home as well.
● Polished and cleaned floor
The floors should be in a good condition when the tenants enter the place to live. Before the tenants shift, the landlord has to make sure to repair the floors and get it ready for use.
● Whitewashed walls
No one likes to live in a home where the walls are not well cleaned and painted. It is the duty of the landlord to make sure that the walls are well painted and cleaned before the tenants come for a visit. This will also put a good impression on them.
● Working doors and switches
You will obviously not like that the home you just shifted in, if doesn't have switches and doors which work well. The safety and security of the client is a very important thing every landlord should know about.
What to do when you don't like the furniture provided by the landlord
We all are aware of the fact that sometimes choices of one another don't match and it can happen with your landlord also. It is a possibility that they might provide you with furniture but, you don't want to keep it and you like that house, what should be done in cases like these? Let us know:
There can be a time when you like the home and have your own furniture to move in with, firstly you should try to find out places which allow you to get your own furniture and settle with your own will.
Secondly, if that is not the case, you can simply ask the landlord and request him to remove the furniture which is already inside.
If you don't want them to settle in with the outside furniture, you can politely decline the request and ask them to decide what they want to do next or,
You can simply shift your furniture from the tenants' place and agree on getting their furniture on your property.
Things are not very difficult if you handle them in the right way. All you have to do to make sure, is talk politely and remember not to sign on anything you have not read. Things will get simpler if you do that!