Cybersquare Cyberjaya Renting Guide for Tenants
Cyberjaya, the Multimedia Super Corridor of Malaysia, is known for being the pioneer of science and multimedia in the country.
Brimming with developed and rising tech and media companies, it has been developing at a fast pace for the past few years.
With the influx of companies making Cyberjaya their headquarters, it also means more people are keen to move into this modernistic town.
One of the more popular options for those keen to move into this tech town is Cybersquare Cyberjaya. Below are some important things you need to know before you move into Cybersquare.
What You Need To Know About Cybersquare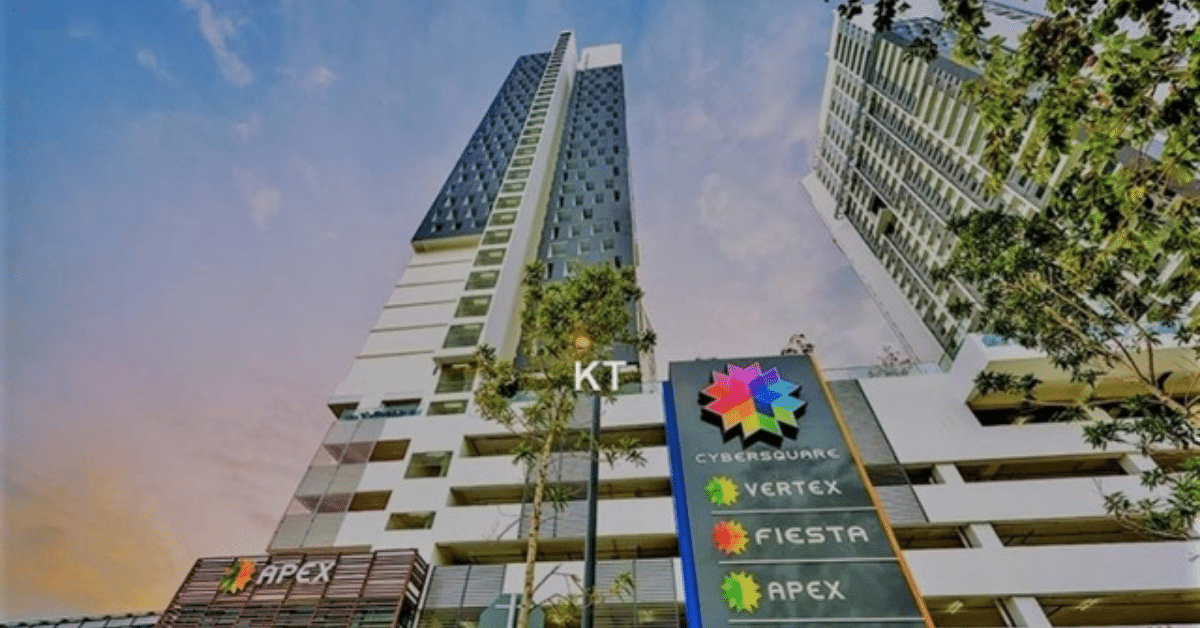 Located at Jalan Teknokrat 7, Cyber 5, 63000 Cyberjaya, Selangor in Malaysia's Silicon Valley, Cybersquare is a mixed development by Binastra Land Sdn. Bhd.
This freehold establishment is a mix of 4 blocks made up of housing, business and retail hub. Cybersquare and covers 6.95 acres of land.
With 1424 units, Apex Tower and Vertex Tower were finished ahead of the corporate and retail towers.
Both the corporate tower and retail tower are at 6 storeys high respectively while the residence towers are at 37 and 38 storeys each.
Another fact to note is that Cybersquare is a Serviced Residence which also means residents are required to pay maintenance fees for the apartment cleaning services.
Cybersquare Soho Floor Plan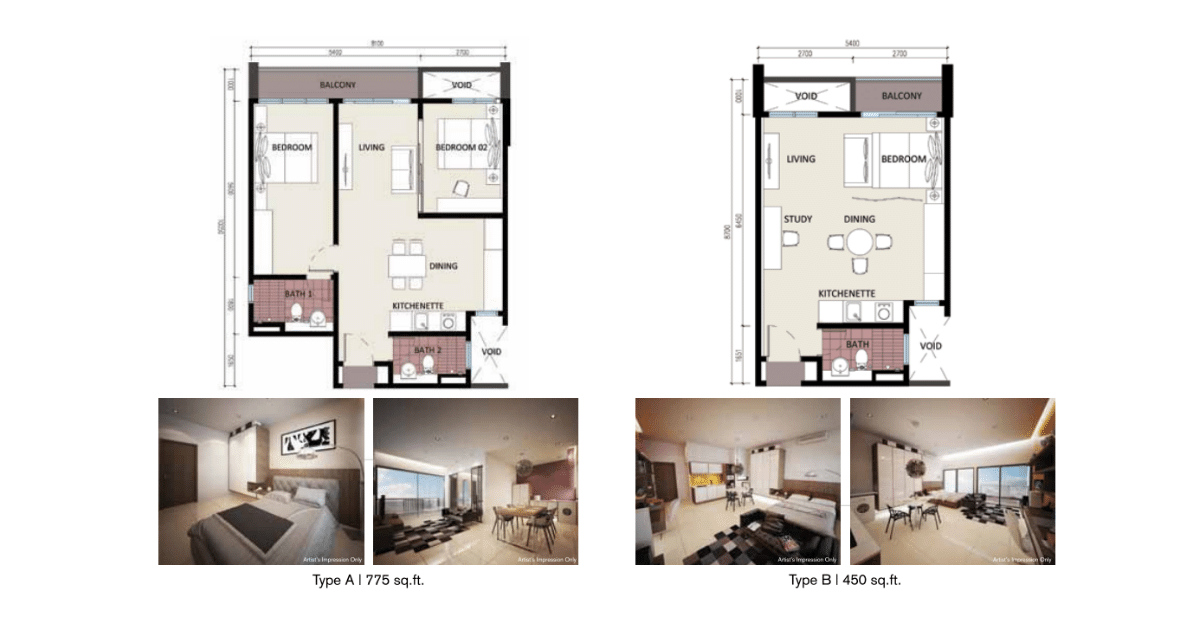 Cybersquare's apartments come in two different layouts, namely Type A and Type B.
Type A: 465sq. ft. studio unit with 1 bath with set kitchenette, study area and living room area.
Type B: 775sq. ft. apartment with 2 bedrooms 2 bathrooms with set kitchenette, living and dining room area.
The studio apartment unit offered at Cybersquare is Type A where residents get a 465sq. ft. studio apartment with 1 bath. 
Despite its seemingly small build, it is actually perfect for those who prefer living alone than with roommates.
Cybersquare studio apartment also comes with its own designated covered parking, open-air balcony and a designated kitchen area. Depending on the landlord, most come with customised kitchen cabinets.
Though the unit might be too small for a laundry area, never worry Cybersquare has a fully-equipped laundry room at its resident's disposal.
Studio residents also get the cleaning services for their apartments and full access to all facilities and amenities offered at Cybersquare.
With such access to facilities, it's no wonder Cybersquare is one of the most popular options for a studio for rent in Cyberjaya.
Cybersquare Facilities And Amenities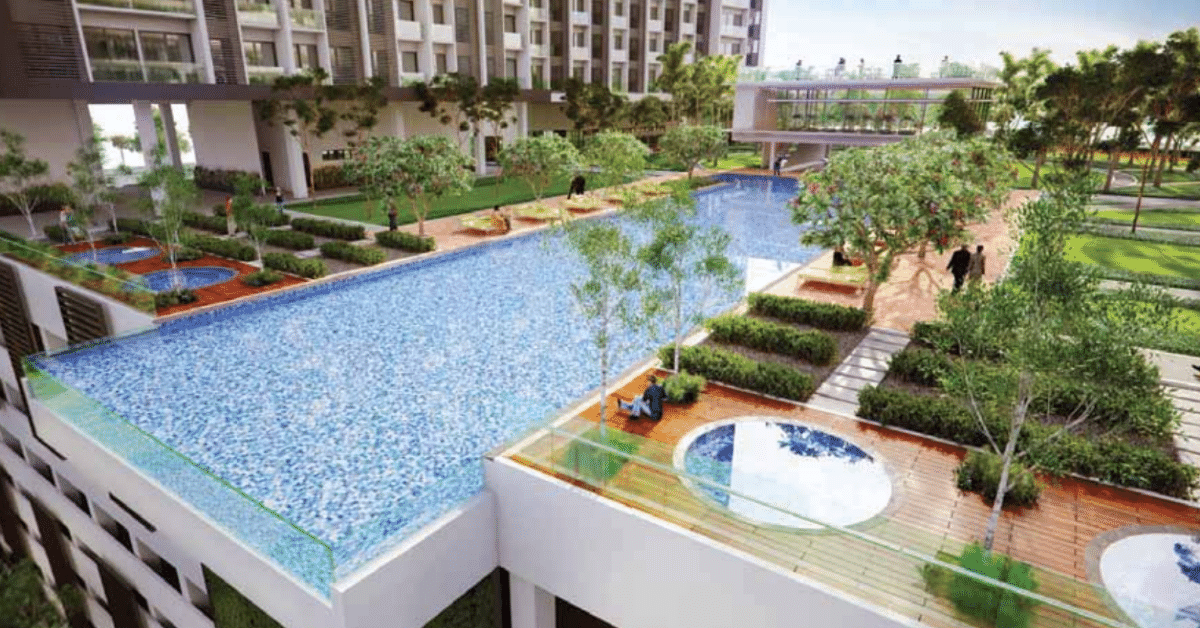 Cybersquare, being a serviced apartment is very generous with their modern facilities and amenities offered, such as;
Swimming and Wading pool
Jacuzzi and Sauna room
Gymnasium
Basketball and Futsal court
Function and Meeting room
Library
Game room
Surau
Outdoor Pool and Yoga deck
Playground
Barbecue area
Cabanas
Reflexology park and Meditation garden
Laundry room
Water features.
To top it off, the residence towers are also connected to the retail tower, 6 storeys of shopping and socialising all available for the residents and visitors.
Whether you need groceries, food, clothes or any other necessities, it is available right by your doorsteps.
Cybersquare also has ample recreational amenities in the compound along with other nearby amenities such as;
Universities (UNITEN, UPM, MMU, Lim Kok Wing University)
IOI City Mall and Alamanda Putrajaya
Government affiliated companies (LLM, MDeC, MCMC, Telekom IT Complex)
Schools (Alice Smith International School, Smart School 1 and 2)
Shopping complexes (Alamanda Shopping Mall, Mines Shopping Mall)z
Hotels (Mines Resort City, Cyberview Lodge Resort)
Golf Country Clubs (Selangor Turf Club and Country Heights)
Public Transportation Hub (Cyberjaya Terminal)
So if you're the type of tenant who depends on public transportation to move around and get your daily necessity, you don't have to worry about it when you stay at Cybersquare as everything are at your doorstep!
Cybersquare Accessibility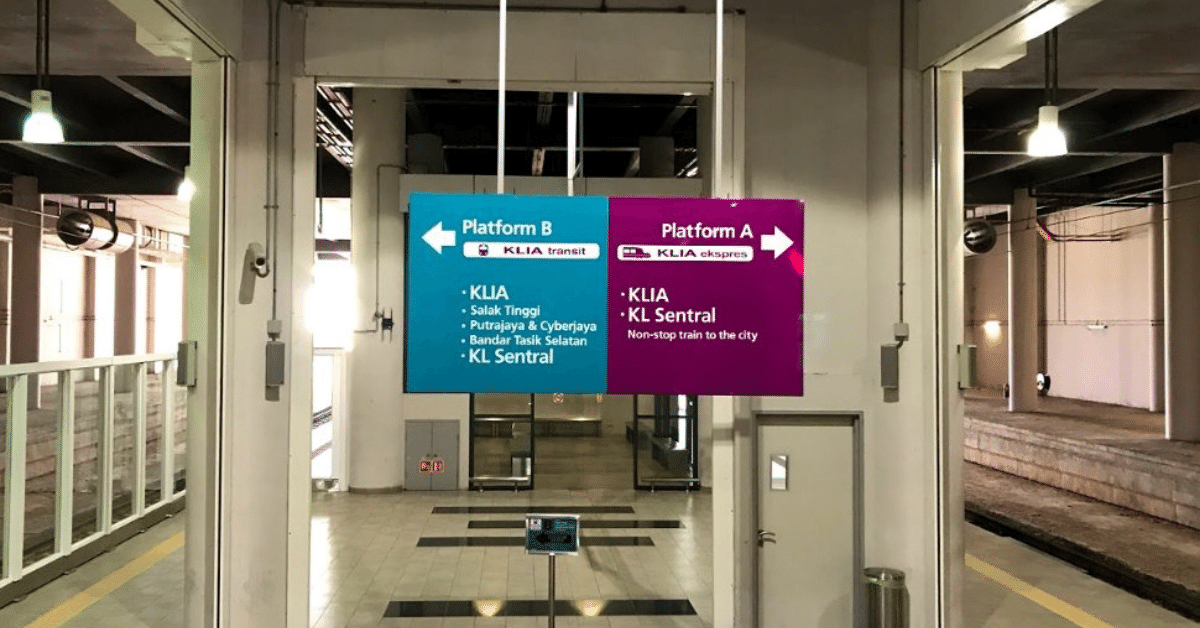 Proving to be very strategically located, in terms of accessibility for Cybersquare is about 25 minutes away from the Kuala Lumpur International Airport (KLIA) and about 45 KM away from the Kuala Lumpur City Center.
By car, residents can travel enter and exit the town by using any of these 4 highways:
North-South Expressway Central Link (ELITE)
Lebuhraya Damansara-Puchong (LDP)
South Klang Valley Expressway (SKVE)
KL Putrajaya Highway
If you prefer using public transportation, Cybersquare is also very accessible using buses as the nearest bus station Prima Avenue is only a 3 minutes walking distance away.
The buses that will get you to Cybersquare are;
RapidKL 503
Nadi Putra L10
Smart Selangor SPG3
Other than that Cyberjaya itself is accessible via the Express Rail Link (ERL) that connects Cyberjaya to either KLIA, KLIA 2 or KL Sentral. This makes the trip to airports super convenient!
Cybersquare Rental Rate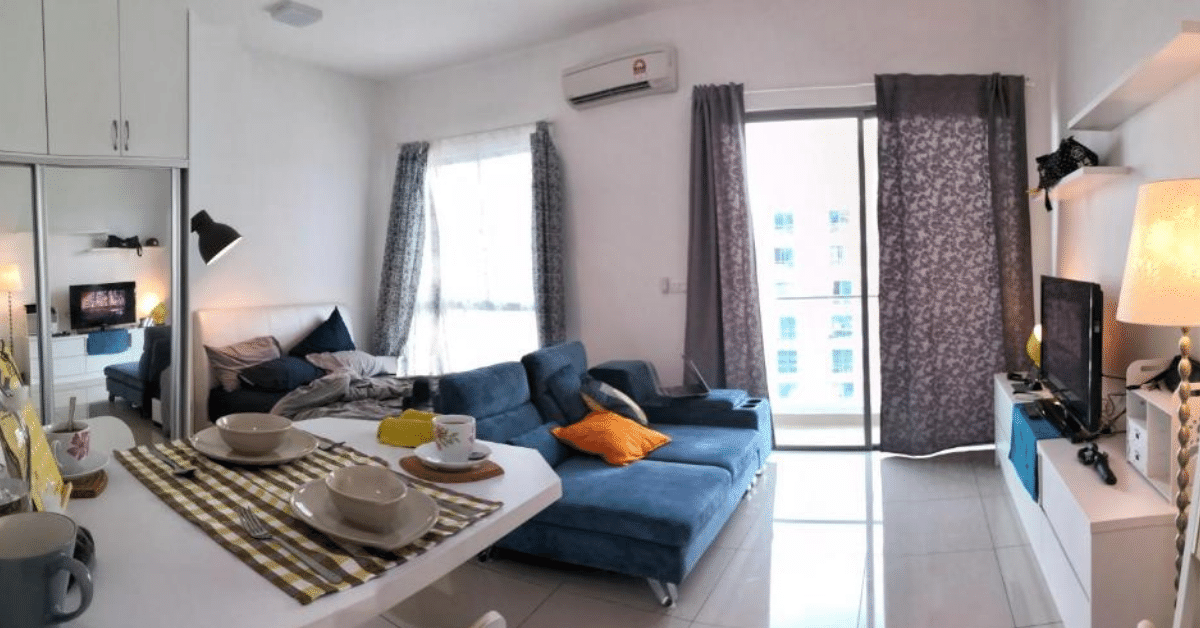 So what is the cost of renting at such a well-rounded development? Cybesquare rental prices vary per type of layout and also how furnished or renovated it is with most of the rental offered to be entire apartment units.
On average, Cyberjaya Soho Suite rent starts at RM800 for a basic partially furnished unit and goes up to RM1500 for a fully renovated and furnished one
For the Type B entire apartment rental without maintenance fees, it starts at RM1600 for a basic unit with no renovation and goes up to RM2500 for a more improved unit.
Maintenance fees start at RM0.35 per sq. ft. therefore Type A residents would have to pay RM162.75 for maintenance while Type B residents have to pay RM271.25.
What's Unique About Cybersquare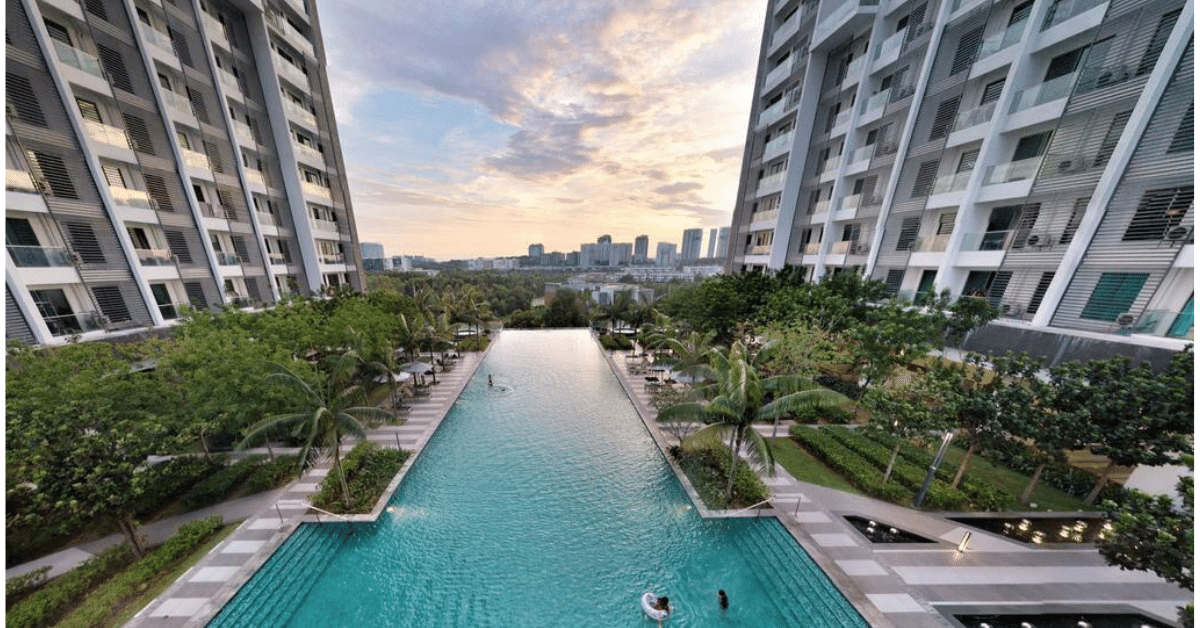 So the golden question is, why should you choose to rent at Cybersquare Cyberjaya? The obvious answer would be how very picture-perfect it is.
Having everything one needs to live right within your fingertips, perfect for those who are unfamiliar with the area and are not too keen on exploring too far out.
It is also a perfect place to rent for residents of all walks of life. Whether you are an adult working for a company nearby and want your commute time to be short, or you are a student at one of the many universities in Cyberjaya and can make full use of all the facilities and amenities offered at home, Cybersquare is for you.
Cybersquare For Rent With Zero Deposit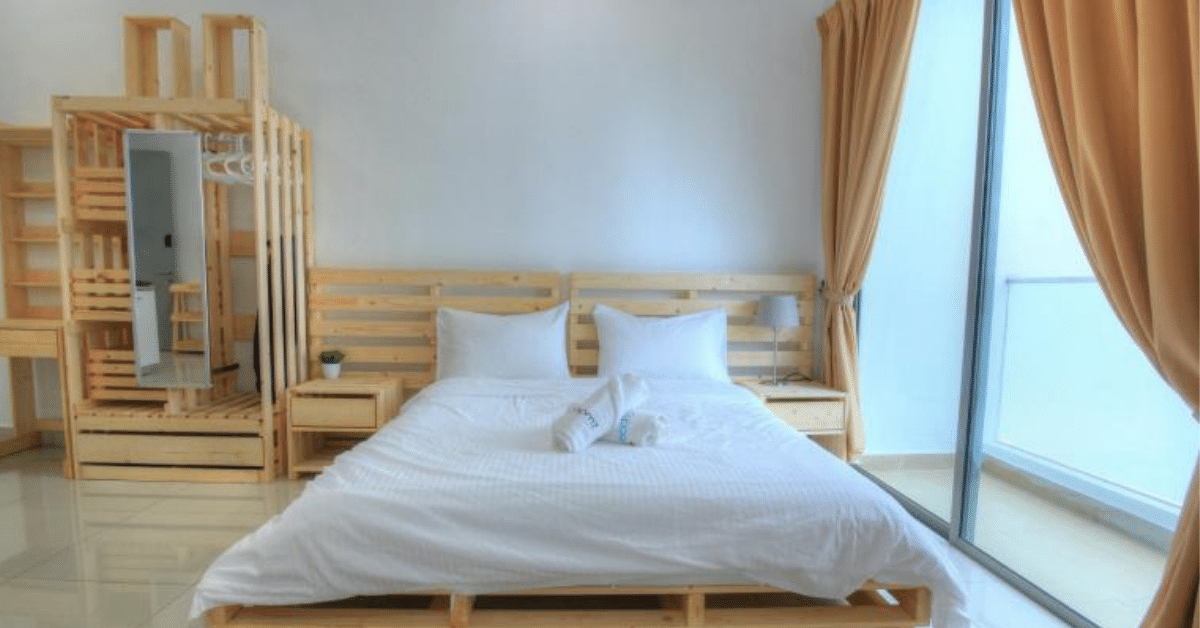 Want to rent Cybsquare Cyberjaya with zero deposit? Don't worry because we've got you covered!
We have the unit for you If you're looking for a fully furnished Cybersquare studio with a monthly rental price of around RM1500. 
Maybe that studio unit's furniture is not to your taste, well then have a look at Cybersquare apartment with 2 bedroom unit instead. 
Whichever unit you're looking for if you're looking to stay in Cyberjaya, then Cybersquare is the right place for you. It's affordable, comes with an amazing view and not to mention easy access to daily necessities.
A world of convenience at your right at your doorstep when you rent at Cybersquare Cyberjaya.