Flying start of the first Zero Deposit Platform
How we started
"GO BACK TO WHERE YOU FROM, CHING CHONG!" – As experienced by our founder and CEO, Wong Whei Meng during his study in the United Kingdom.
The ethic and national racism does not end there. Renting in the UK as a foreign student had its own set of challenges. Foreigners like Wong are deemed unfavorable, and the discrimination was apparent, all because of stigma.
Little that anyone knew, these experiences of blatant racism has inspired him to the beginning of SPEEDHOME.

With a handful of non-pleasant experiences, one thought was clear in mind.
It was to start a platform that is fair with no discrimination and protects all the good landlords and tenants.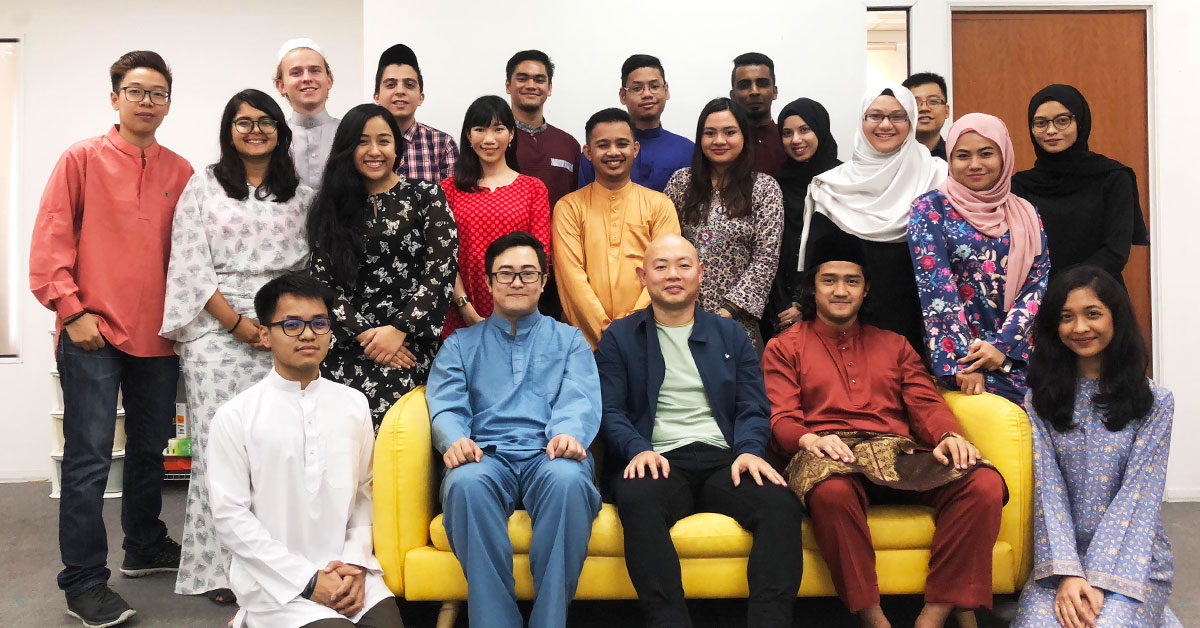 2016 Speedrent founded
Fast forward to 2016, Speedrent was born.
We offered something new to the rental market. A service to rent with no deposit. We believed that paying high deposit is not an indicator of a good tenant.
With a headcount of four, at a humble condo at the heart of Petaling Jaya, we managed to disrupt the entire Malaysian rental market.

A year into its establishment, Speedrent has caught the attention of Insurance Giant Allianz. This partnership was a stepping stone to perfecting our mission. Mission to offer homeowners renting out their home with peace of mind.

This collaboration is a turning point for Speedrent to offer the safest end-to-end service to homeowners. Homeowners are able to advertise their properties for free, communicate with tenants directly with no middle man, and sign paperless agreements all in just one Speedrent app.
Our services do not stop there. We ensure our landlord with only quality tenants, by doing a thorough background check for them eligible for Zero Deposit rental. We have also stepped our service a notch by keeping track tenant's rental payment, and eviction assistance for problematic tenants.
Hand in hand we are able to help good tenants rent with Zero upfront cost, and renting out a house has never been easier for landlords!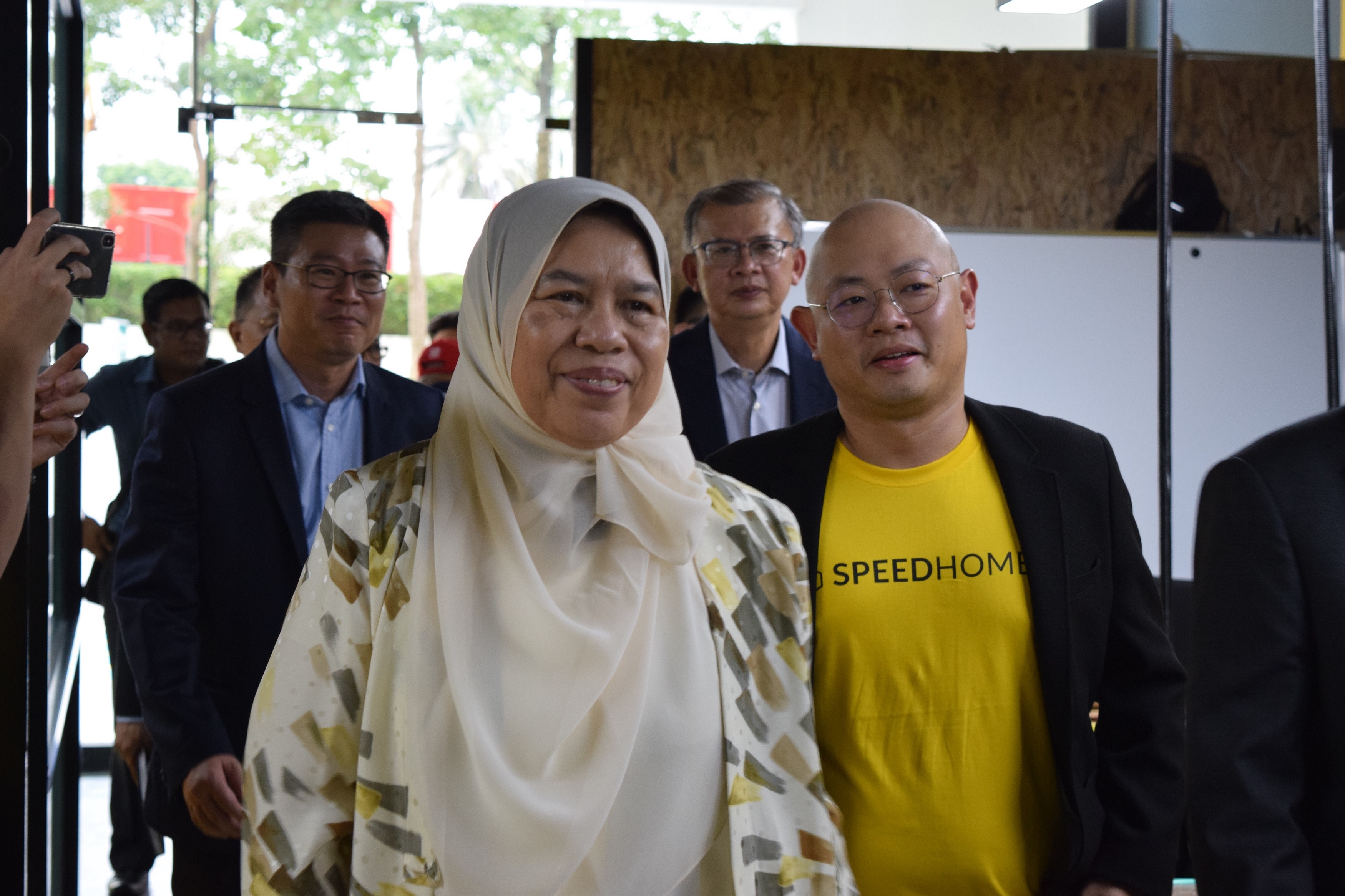 Housing and Local Goverment Minister YB Zuraida Kamaruddin is our rebrand ceremony guest.
Rebrand to SPEEDHOME
By June 2019, we have rebranded to SPEEDHOME! This next game plan is to announce to the market "Hey, we're ready for the Buy and Sell market". Staying on our roots, we're offering houses for purchases at Zero Commission as well!
On the official launch, we were honored to have the Minister of Housing and Local Government YB PUAN HJJH ZURAIDA BINTI KAMARUDDIN as our guest.

"I hope SPEEDHOME will look to ensuring lower-rent homes for the B40 so they can get used to this rental scheme before settling for homeownership in the long run," she told Malay Mail reporters in support for our launch.

Within the same period, we have also launched our free offline service, the Homerunners. Homerunners will accommodate to instant viewing requests 7 days a week, the perfect solution for swamped users.

According to Whei Meng, "In this era, companies are only focusing on providing online services. Resulting to them unable to meet 100% of their customer's needs. Hence the birth of our homerunners project. We are looking to tap into the market's demand where homerunners will show the house to tenants on behalf of the landlords."

Fundraising
Like many other startups, funding is crucial for our growth.
We are proud and fortunate to have investors that immediately saw potential to us. One of our earliest investors is the platform Fave founder; Joel Neol and Yeoh Chow Chow. Silicon Valley 500 Startup was also one of the founding investors of SPEEDHOME.
On April of 2019, we started a crowdfunding campaign. We have successfully attracted one of the biggest Malaysian property and construction company, IJM Corporation. They have invested with their subsidiary company JIM RE, and RM1.5 million were granted.
At the end of the campaign, in total we have raised RM2.5 million funding, and as well as 200 new loyal investors.
Sales growth
With the help of the successful fundraising and our team's relentless hard work; SPEEDHOME grew rapidly. In comparison to the second half of 2017, we have quadrupled our tenant customer base to 47,053. Our gross rental value has also grew 6 times and now currently valued at RM17,7570.48.

Despite all the lengthy venture and success, we believe this is just the beginning of our growth journey. We have more services planned in our pipeline, with the plan to grow even faster. In 2020, we aim to #mindblow Malaysia proptech industry!
For more updates like this, follow our Linkedin
Watch our exciting growth and changes we make to Malaysia proptech industry
Get the latest juicy update from SPEEDHOME right to your inbox.
Leave your email here!