How Much Does It Cost To Use SPEEDHOME?
Along the course of your rental, how much does it cost to use SPEEDHOME? Let's break down the services we provide to you when you search or list through SPEEDHOME and how much each will cost.
1. Searching For Property: FREE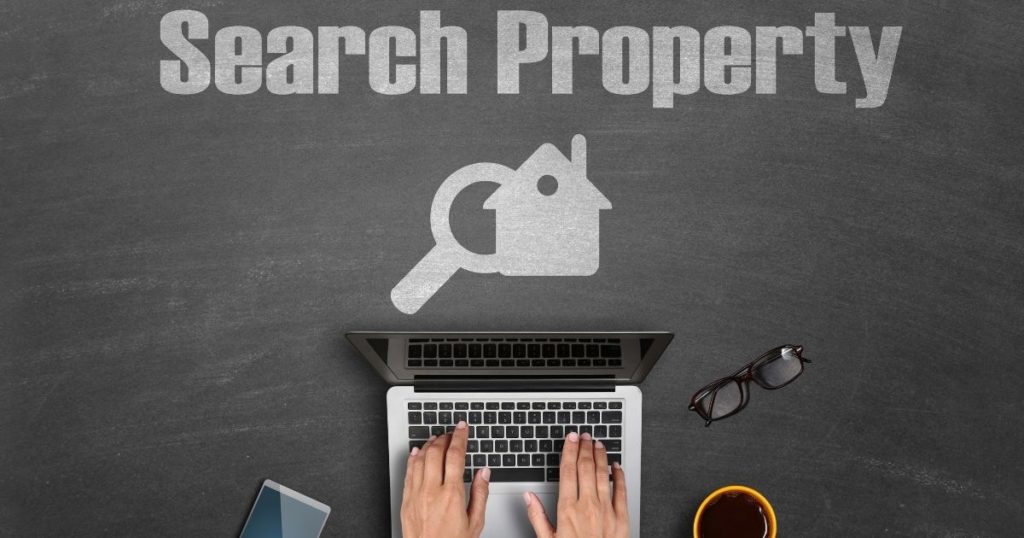 You're free to search through thousands of properties on SPEEDHOME whenever & wherever. You have the option to search through our website or our mobile app.
2. Downloading Mobile App: FREE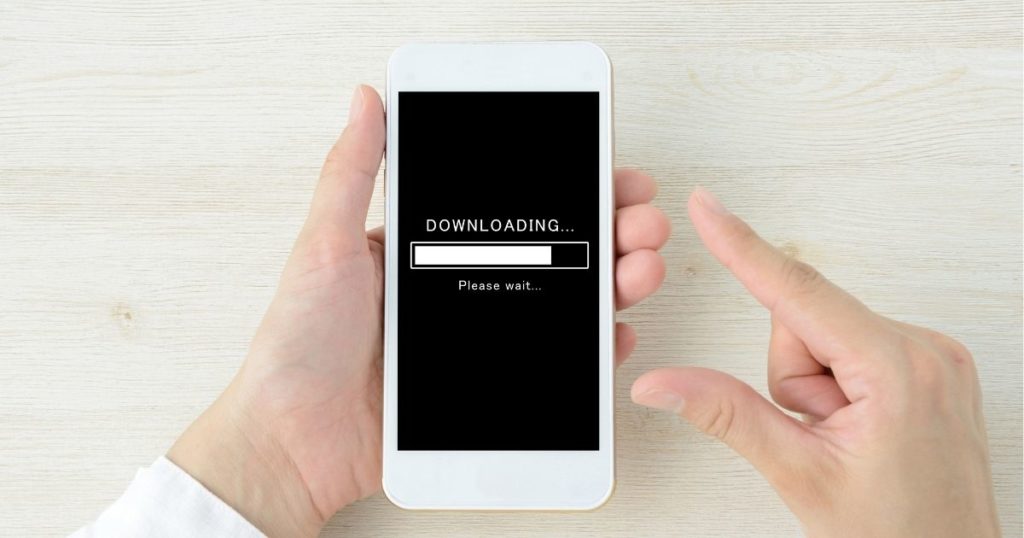 The SPEEDHOME app is free to download from Google Play & App Store.
3. Zero Deposit Eligibility Check: FREE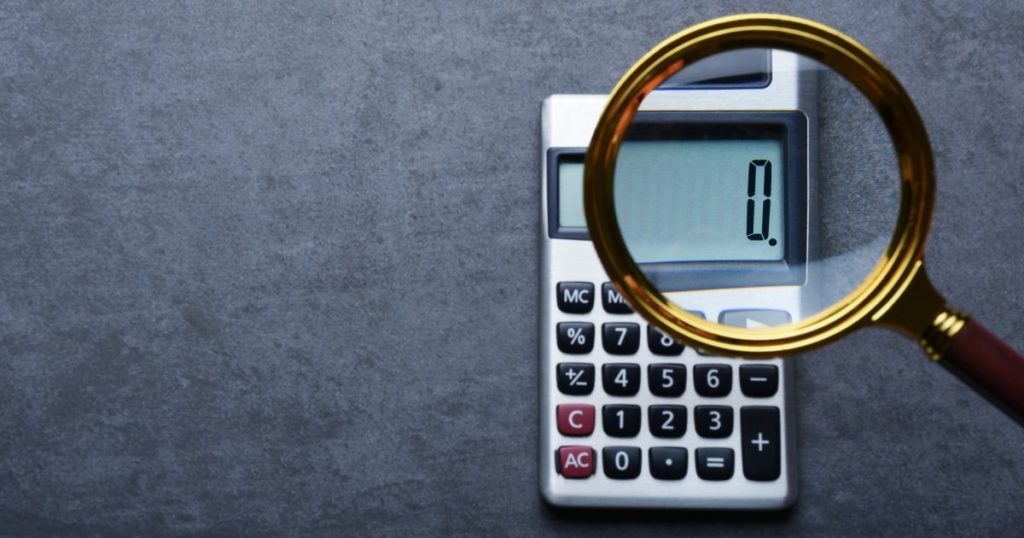 We will ensure a thorough background check on you. This is solely for the purpose of giving your landlord peace of mind & enable you to rent with no deposit. And we do it for free regardless of whether you rent the home or not. Want to know how to qualify? Click here.
4. Monthly Rental Collection: FREE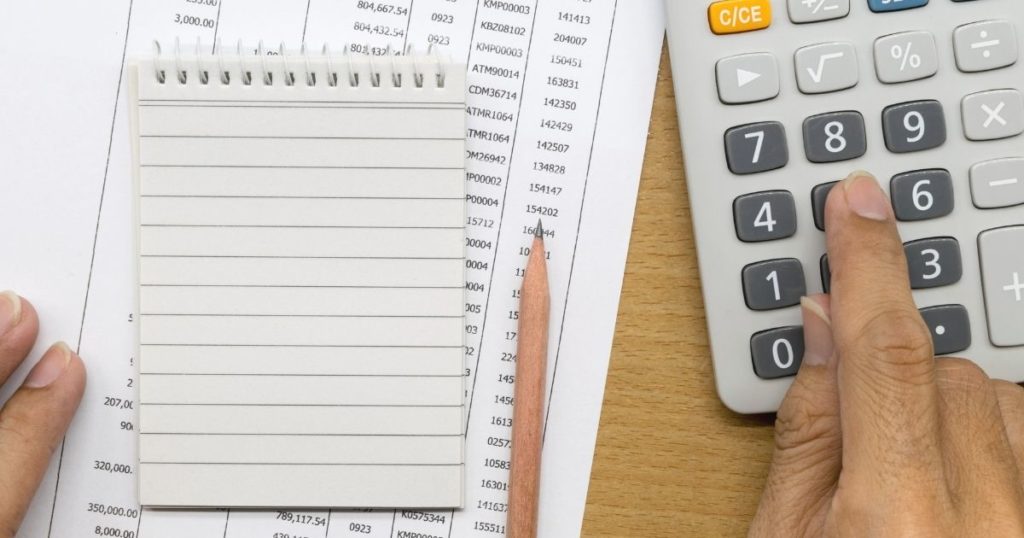 SPEEDHOME will help in rental collection through multiple payment gateways. Create a standing order so you'll never forget to pay your monthly rental. Want to know how it works? Click here.
Then what do you pay for?
5. Monthly Rental: According To Rental Value ONLY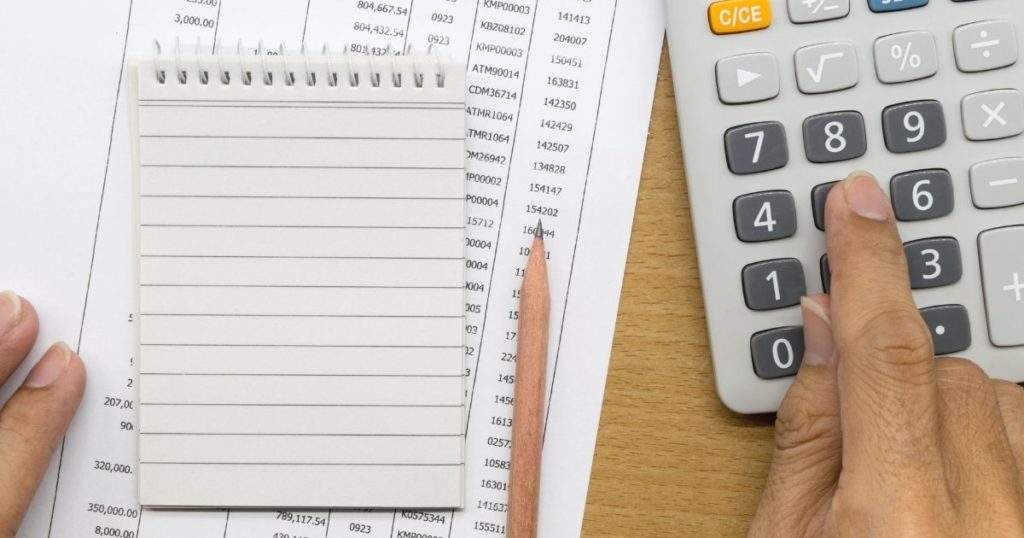 We do not impose extra charges on your monthly rental. Whatever amount that has been agreed upon signing the tenancy agreement is the only amount you will have to pay. Want to know how you can make your monthly rental payment? Click here.
6. Speedsign Fee: RM399 ONLY (with 6% SST)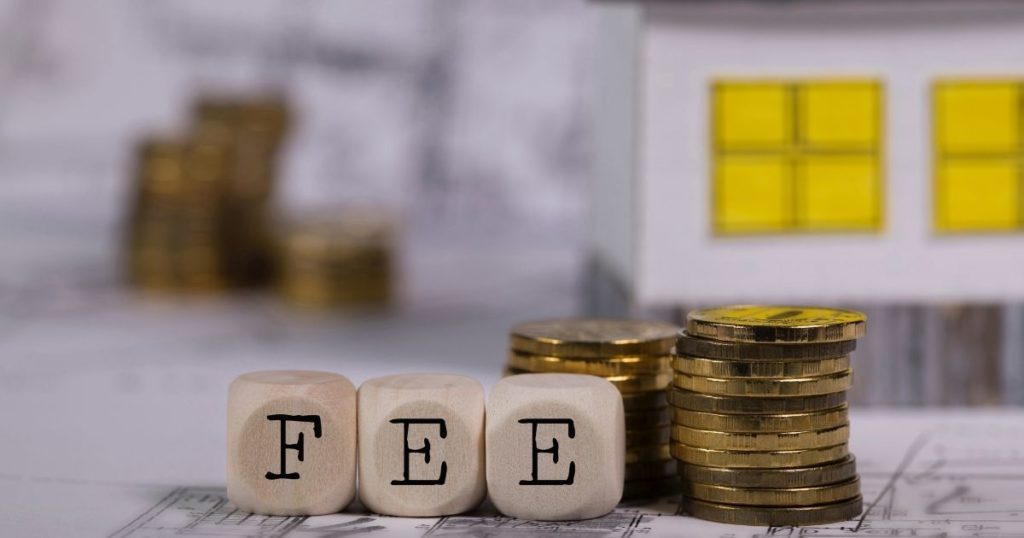 To protect your rights as a tenant, we strongly urge that you sign the digital tenancy agreement. The agreement will contain terms & conditions that both you (the tenant) and the landlord are expected to fulfil and covers both your rights. As you're the one renting the place, it is you (the tenant) who will pay for the agreement.
Wondering how to get the digital tenancy agreement? Click here to read about our online solutions service, SPEEDMANAGE.
The Speedsign fee will be charged to the tenants to protect their rights as a tenant. It may seem like a hefty sum but the tenancy agreement will protect you (landlord) as well should the tenant break the agreement. Besides, it will be the only additional cost a tenant will need to pay. Which is still much cheaper than 3 months worth of deposit!
7. What Will The Landlord Be Protected With?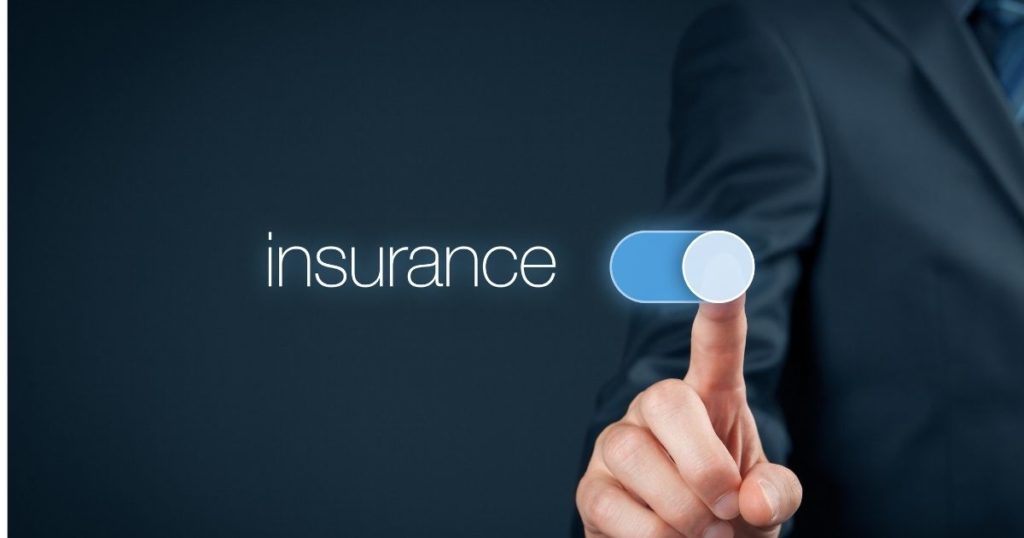 All landlords will be protected and insured with SPEEDHOME. SPEEDHOME even allows :
a. Damages claims on the property up to RM15,000 – This includes the loss of furniture or electronics
b. Inconvenience benefits or household minor damage – this includes unpaid utility bills and any minor damage structurally tied to the unit.
c. Rental Protection (loss of up to 2 months ) – If the tenant moves out abruptly before the end of the agreed tenure, landlords will get up to 2 months' rent. This is so they will have time to find a new tenant.
How much does the Landlord Rental Protection Plan cost?
As there are three dedicated plans, please refer to the chart below.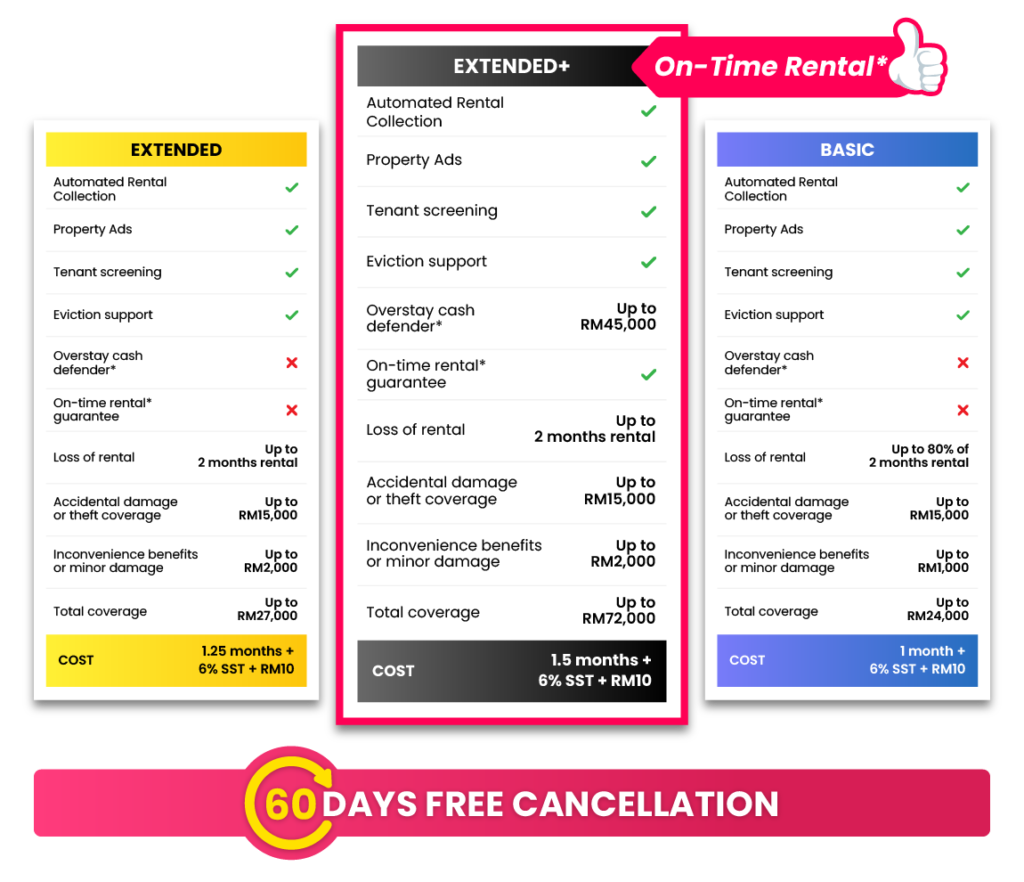 Landlord Rental Protection Plan is applicable for any unit rental from RM500 to RM5,000 only.
On-Time Rental (OTR) is a feature that allows you to get your rental income on time even when your tenant pays late or stops paying. OTR payment can be activated up to 2 times continuously and will only be reset once a tenant pays their rent.
Overstay Cash Defender is a feature that ensures you to still receive your monthly rental even if the tenant stops paying the rent while still occupying the house.
Inconvenience benefit coverage is upgradeable upon request.
Click here for the SPEEDHOME Product Disclosure Sheet.
8. Homerunners Viewing Management: FREE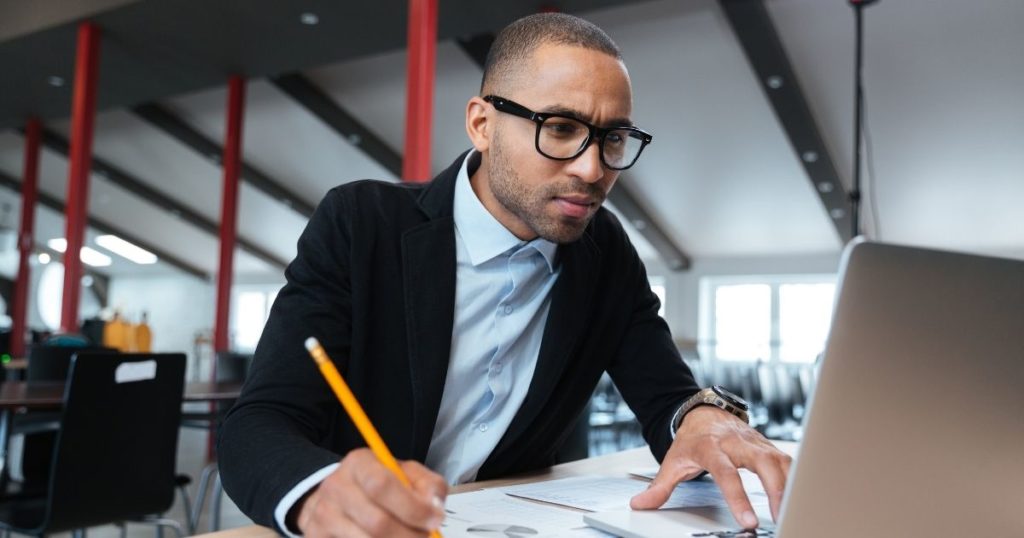 For all you landlords who post property on SPEEDHOME, our team of homerunners will help manage your viewing for FREE! Read more about homerunners and register here.
Still confused on how much cost you have to bear? Email us at [email protected], and we'll get back to you about how we can arrange the best rental experience right here at SPEEDHOME.


Related Articles:
How Do I End My Tenancy Properly?
How Do I Communicate with Landlords?