Renting Flora Damansara Apartment: Guide for Tenants
Flora Damansara is located in a well-developed neighbourhood. It is an affordable high-rise project which is popular among students, young adults and small families.
It was developed by MK Land Holdings' subsidiary, Saujana Triangle. This high rise apartment is made up of six blocks of 24-storey buildings with a total of 1,440 units.
Each floor consists of 24 units and the built-up space ranges from 650 sq. ft. to 1776sq ft. Flora Damansara offers limited but well-rounded amenities for its residents such as;
A swimming pool
Covered parking
24-hour security
In-house nursery
Playground
Surau
Mini-mart
Miscellaneous Shops
For families with school children, the apartment is also near to schools like; Brainy Bunch, SK Sri Damansara, SMK Sri Damansara, SJKC Desa Jaya 2 and more.
For medical situations, Flora Damansara is also near to Pusat Pakar Ortopedik Quill Orthopedic Specialist Centre, Parkcity Medical Centre, Global Doctors Centre, Pusat Perubatan Damansara Damai and Hospital Pakar Damansara (Damansara Specialist Hospital).
Flora Damansara Location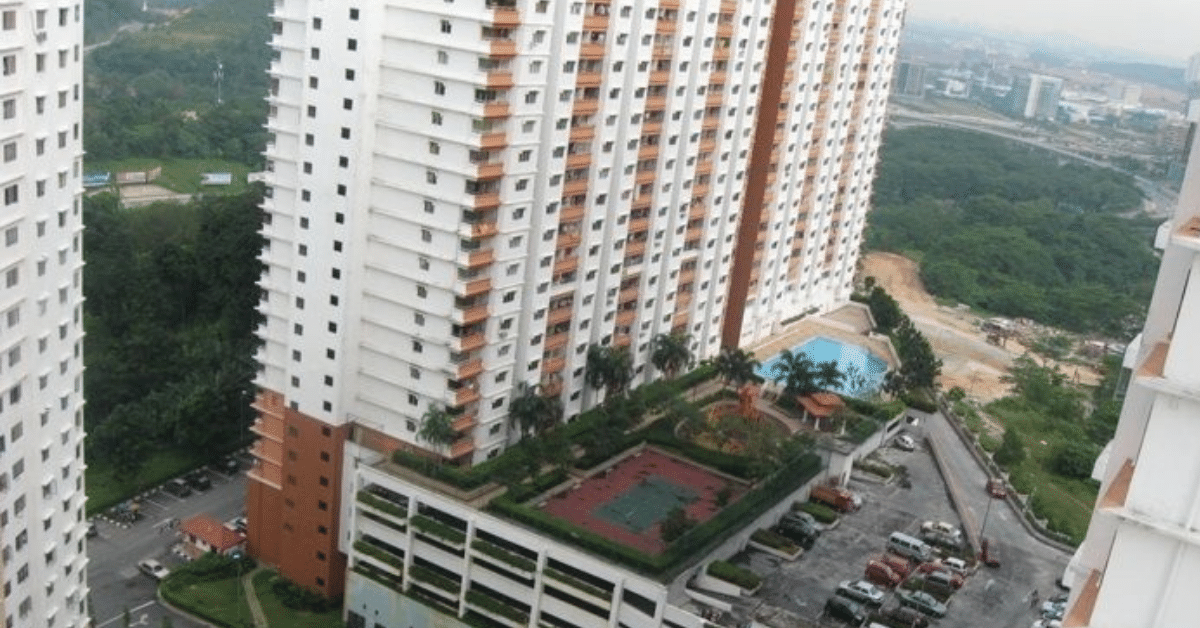 Flora Damansara location is as self-explanatory as the name. Generally it is located in Damansara Perdana but its exact address is; Jalan PJU 8/9, Bandar Damansara Perdana, Damansara, 47820 Petaling Jaya, Selangor.
Flora Damansara despite being known as a low-to-medium cost development is a strategic place to live, with it being about 5 minutes drive away from the business hub known as Mutiara Damansara.
With that Flora Damansara is less than 10 minutes away from famous business centres and shopping malls like Ikea Damansara, The Curve, Tesco Hypermarket, One Utama Shopping Mall and Sunway Giza just to name a few.
It also has a pretty distinct landmark, mainly the Penchala Link. All six of Flora Damansara's apartment blocks are spread out beside the tollhouse of Penchala Link.
Flora Damansara Unit Types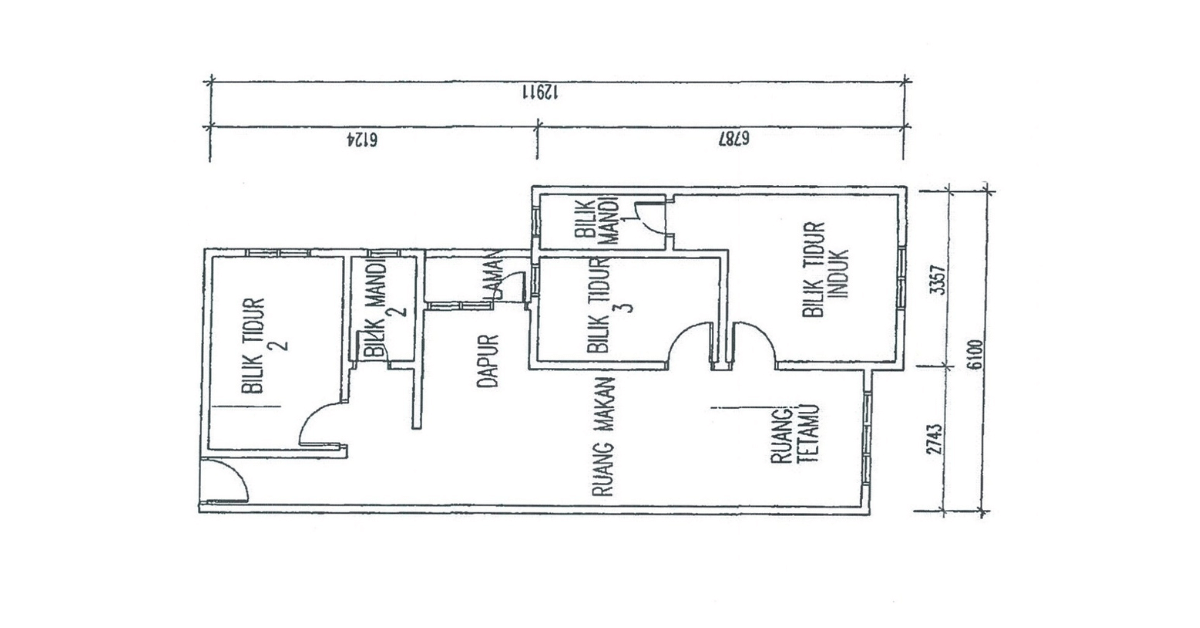 Flora Damansara offers a few different unit layouts such as;
1 bedroom, 1 bathroom at 650sq. ft. with rental ranging from RM250 to RM550
3 bedroom, 2 bathrooms at 1080 sq. ft. with rental ranging from RM700 to RM900
5 bedroom, 2 bathrooms at 1776sq. ft. with rental ranging from RM900 to RM1200
The higher storey units come with a beautiful view of the KLCC Twin Towers, Damansara and Taman Tun Dr Ismail neighbourhoods. Each unit comes with an assigned covered parking space.
Flora Damansara Blocks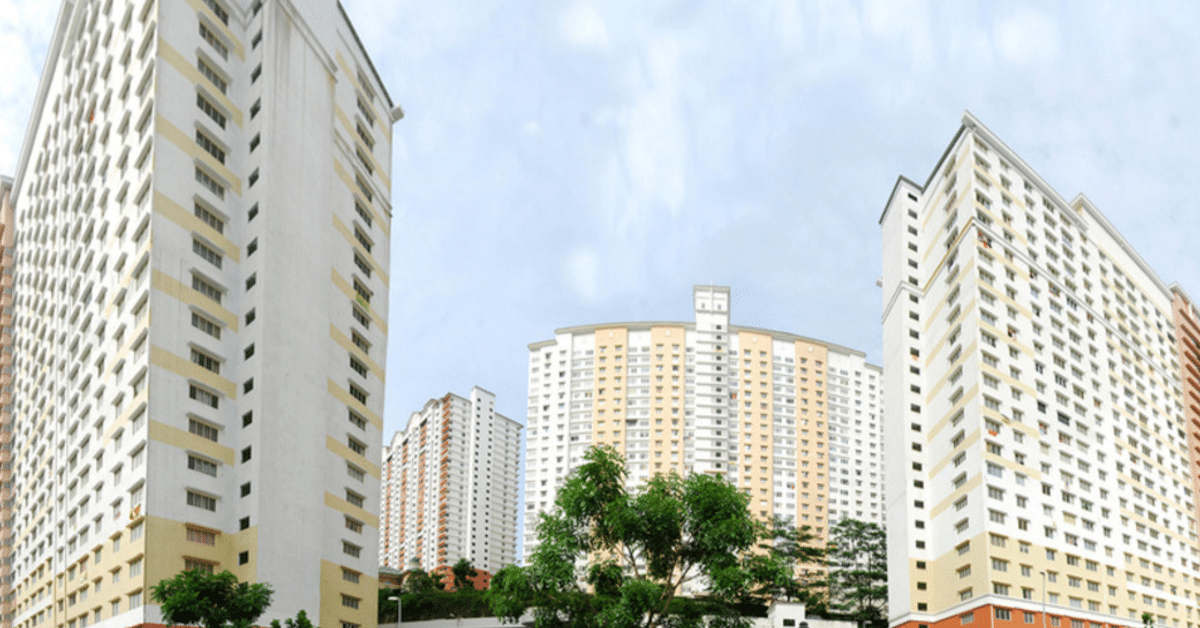 Flora Damansara apartment blocks are segregated to different types of costs, mainly with Blocks A and B housing low-cost units and Blocks E, F and H are aimed towards medium-cost units, while Block D is a mix of both low and medium-cost units.
Every block is required to pay maintenance fees, however maintenance fees vary per block hence the cost for maintenance in Block A will not be the same as Block E and vice versa.
Maintenance fees per block;
Block D (LMC): RM50
Block E, F & H (MC): RM70
Block E, F & H: (HC): RM80
The bottom part of the building blocks houses businesses such as small shops for residents' convenience, like convenience stores, mini-marts, restaurants, laundry shops and other miscellaneous businesses.
These shops are also required to pay maintenance and similarly, the cost of maintenance varies per block unit.
Flora Damansara accessibility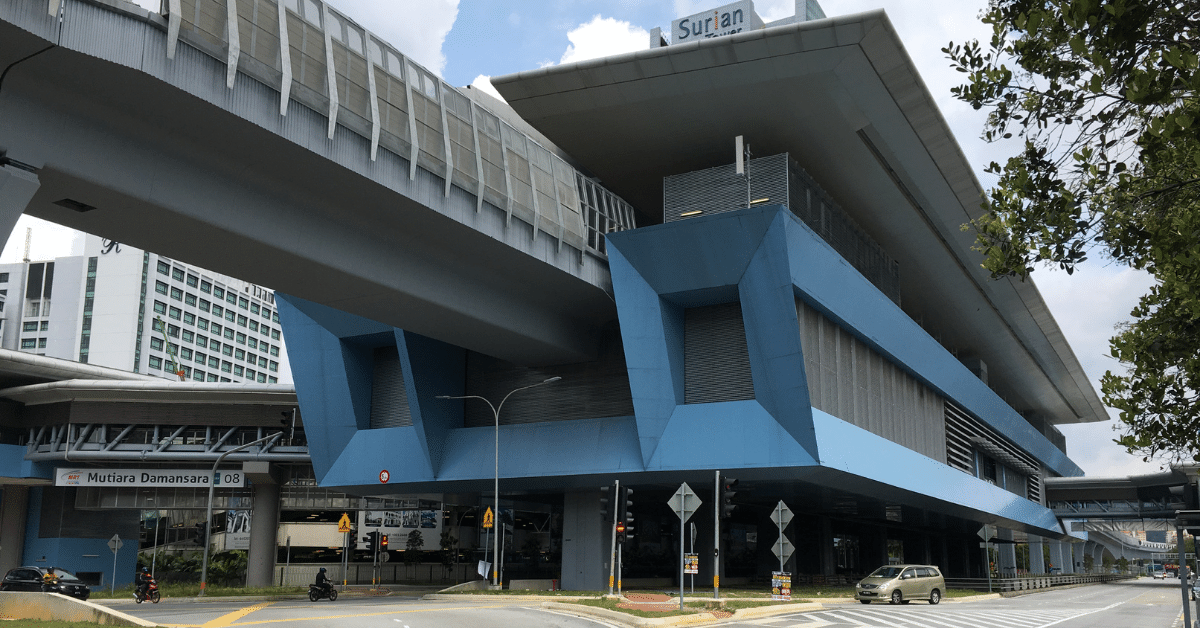 As touched on before, Flora Damansara is very accessible with its location being 5 to 10 minutes away from Mutiara Damansara. Its location is directly at the borderline of Penchala Link toll house and beside Lebuhraya Damansara-Puchong (LDP) also makes it about 10 minutes away from Mont Kiara as well.
However, if you prefer to use public transportations, Flora Damansara to Mutiara Damansara MRT station is only about 9 minutes away. It is also 14 minutes away from Sri Damansara East MRT station, 11 minutes away from Sri Damansara West MRT station and 18 minutes away from Bandar Damansara MRT.
There are also buses such as RapidKL bus 780, 801, 802 and T810 that can reach Flora Damansara.
What's Unique About Flora Damansara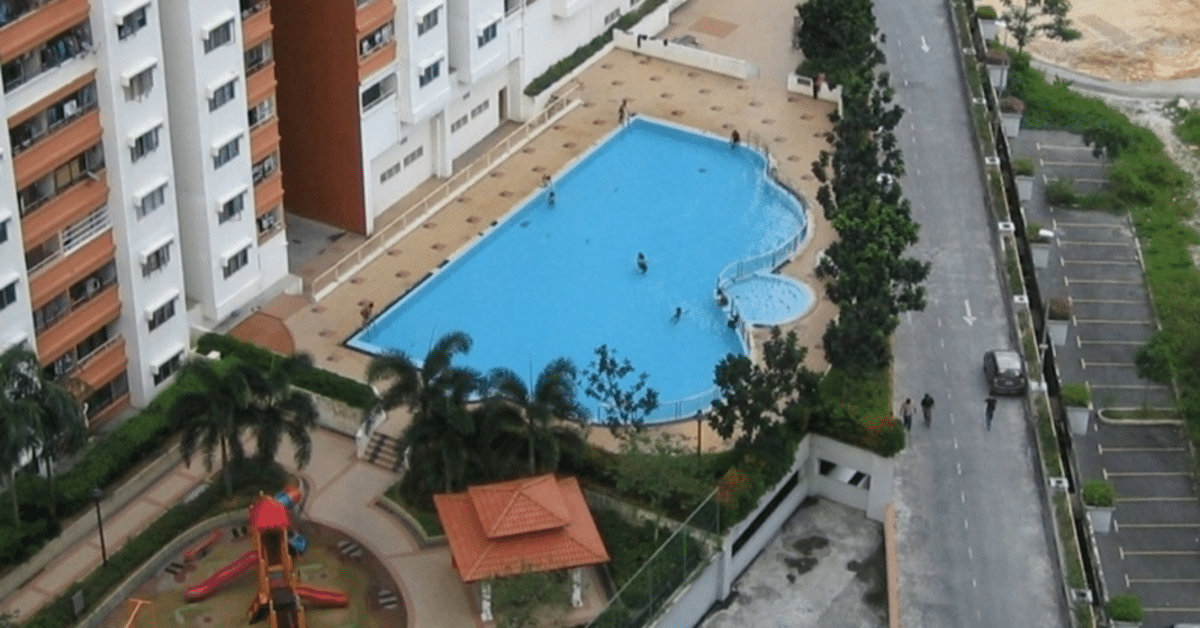 Unlike other high-rise low-cost projects, Flora Damansara sets itself apart from the others by having a management that is strict with its rules and regulations. This is to ensure that cleanliness and the state of orderliness are kept within its vicinity. 
The amenities are kept in good shape and whenever required, renovations are done for proper upkeep of the area. Everything that has been done towards the residence is thoroughly documented showing that management has been using their resources well.
Thanks to the measures taken by the management, Flora Damansara has a stellar reputation and this allows the apartments to not fall into disrepair, most of the areas seem brand new and potential residents will not feel like they are moving into a low-cost development at all.
Flora Damansara is also strictly against leasing out the unit for tourism or commercial purposes, meaning residents will not be able to rent out their units for the purpose of making it into a hostel, guesthouse or the likes. Meaning no random tourists are to be found in the vicinity of Flora Damansara.
Following its strict cleanliness rules, Flora Damansara is also strictly a no-pets zone, with exception of pet fish. Residents will not have to worry about accidentally running into any furry friends while walking around the blocks.
Flora Damansara For Rent With Zero Deposit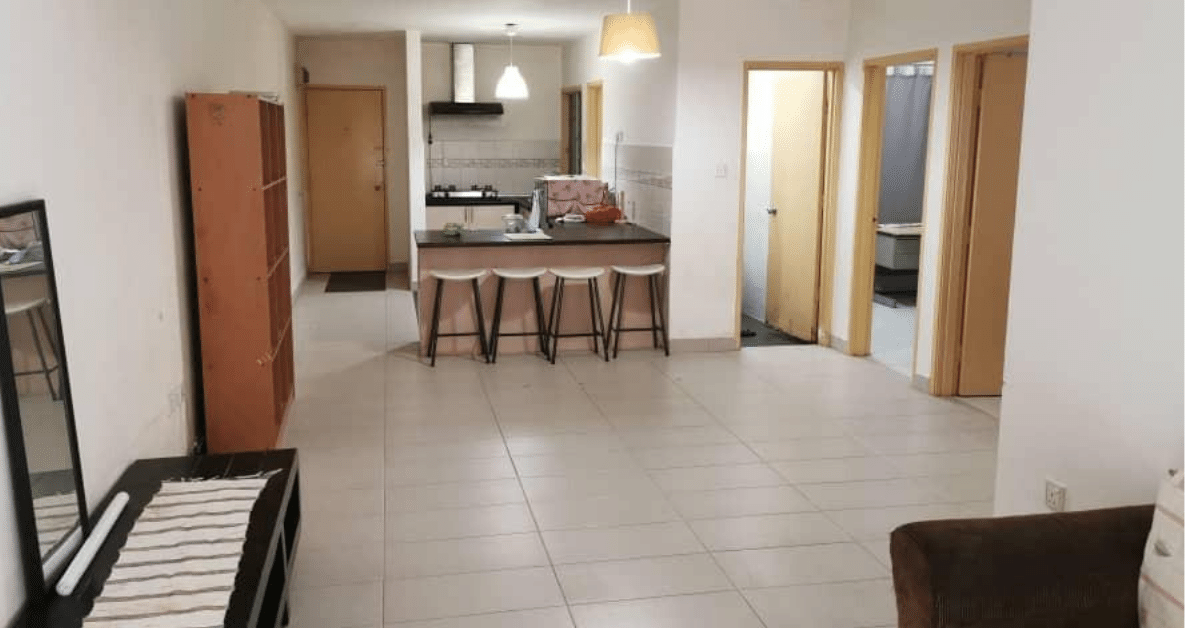 At SPEEDHOME we also offer units in Flora Damansara for rent with Zero Deposit, one such unit is a whole unit rental with 3 bedrooms and 2 bathrooms, comes unfurnished at the rental price of RM900 monthly. Just click HERE to view the property.
If you like the area of Damansara Perdana but you, unfortunately, cannot rent at Flora Damansara for some reason (maybe a furry friend or two?), not a problem, SPEEDHOME has plenty more units to offer.
Perhaps you prefer to be closer to where all the busy hubbub is found and want to rent in Mutiara Damansara instead, well we have those too!
If you are interested in Empire City Damansara, well we have laid out all that it has to offer too! We hope you find what you're looking for and happy hunting!