Tenancy Agreement in Malaysia: The Ultimate Guide
About to rent a property? Want to know more about a tenancy agreement in Malaysia? Look no more because we have the answers to all your questions.
Below are the things covered in this guide to help you understand more about tenancy agreement as a tenant and landlord:
What is a tenancy agreement?
Is a tenancy agreement a must?
What Should be Included in the Tenancy Agreement?
What is the Tenancy Agreement Fee?
How to Calculate the Tenancy Agreement Stamp Fee?
Are There Other Tenancy Agreement Fees?
Sample of Tenancy Agreement
What is a Tenancy Agreement?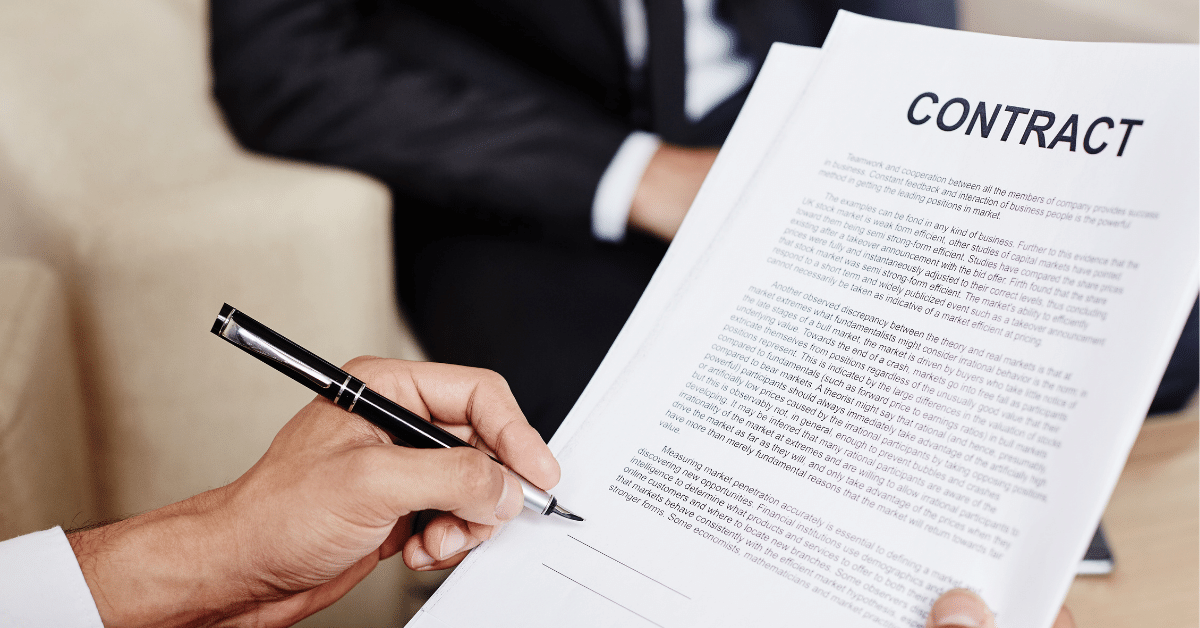 One would ask what is a tenancy agreement? To answer this in simple terms, a tenancy agreement or a rental agreement is a binding contract between tenants and landlords.
It indicates the responsibilities of both parties during the tenancy period of time.
The tenancy agreement would also include information on;
The tenants and the landlords
The details of the property
The inventories which are the fixtures and furniture
The tenancy information (tenancy duration, renewal clauses, rental payment procedure, subletting , security deposit and utility deposit)
Details of the cost incurred (monthly rent amount, deposit, utility bill, maintenance, repairs and property tax)
Penalties
Additional Clauses (smoking, pets, amenities access, decorating, et cetera)
Although some landlords will draw up the tenancy agreement by themselves not wanting to hire a legal authority as it would incur extra costs.
However, it is HIGHLY advisable that landlords do hire a legal authority to write up the tenancy agreement to make it comprehensive.
Tenants are also advised to get legal advice or a lawyer to go over the contract and revise any detail if needed before coming to an agreement. All revision needs to be done before signing the tenancy agreement.
It is vital to note that currently, Malaysia has no law that regulates the scope and delimitation of a tenancy agreement.
This means either party can add as many terms and conditions, to make the agreement more favourable for them.
Is a Tenancy Agreement a Must?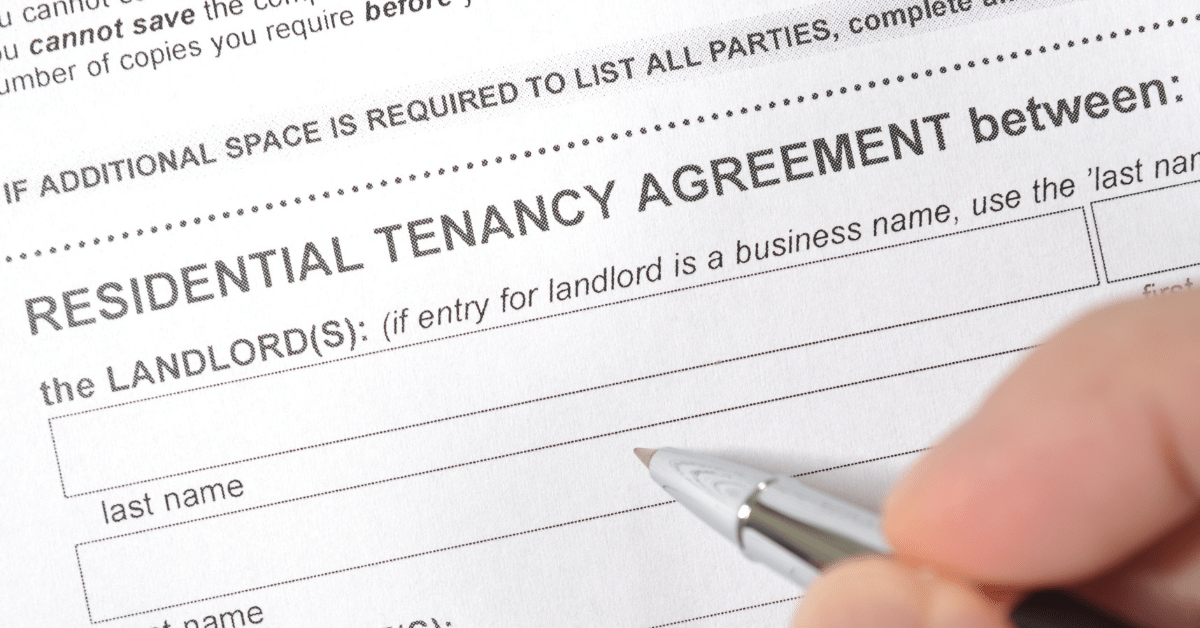 Is it a must to have a tenancy agreement? It is not necessarily a must however it is HIGHLY preferable to have one.
Having a written, black-and-white contract as evidence during a legal dispute to fight for your rights is much stronger than just having a verbal agreement.
This is because verbal agreements are easily manipulated whether by using technology if it was recorded or if it is not, it could become he said, she said situation.
Also in many court cases, verbal agreements are usually considered void. As it could never really be 100% proven as true.
This is why it is better for both parties to have a concrete, written contract to keep things fair and to defend your rights as a landlord or a tenant.
What Should be Included in the Tenancy Agreement?
As briefly touched on previously, there are many details about the tenancy that are usually included in the tenancy agreement, but what are they?
Details that should be included in the Tenancy Agreement are;
Details on both parties: Name, IC number, phone number, career details, et cetera
Details about the property: The type of house rented and the location. If it is a non-landed property, the unit number should be specified. Further details should include if the tenant is renting the entire unit or just a room.
Details about fixtures: Type of furniture provided (bed, fridge, wardrobe, television, et cetera). Type of fixtures provided (lights, fans, air-conditioner, et cetera). The condition the furniture/fixture is in and quantity (e.g. brand new ceiling fans, 3).
Costs incurred for the tenancy: The rental amount, deposit amount (Earnest, Security and Utility deposits).
Details about the tenancy: The tenancy period and Renewal clauses
Landlord's responsibilities: Payment of annual taxes to authorities, Insuring the property, ensuring that furniture and fixtures provided are in working condition, payment of rental income tax, et cetera.
Tenant's responsibilities: On-time payment of monthly rental and utility bills, maintenance of furniture and fixtures provided, update landlord of repairs needed in property and keeping to the rules and regulations of the property as well as the landlord.
Additional clauses: rules landlord put into place (e.g. no smoking, no pets, no drilling holes into walls, no painting the walls, et cetera), regulations of non-landed properties (e.g. no swimming in the pool after 10 pm, no parties/noise after 10 pm, no littering, no pets allowed, no visitors after midnight, et cetera).
Penalties: Actions to be taken if tenants are late in monthly payments.
Dispute resolution: Actions to be taken should either party would like to dispute the agreement or rules and regulations put in place.
You can find out more about what to include in the tenancy agreement here.
What is the Tenancy Agreement Stamp Fee?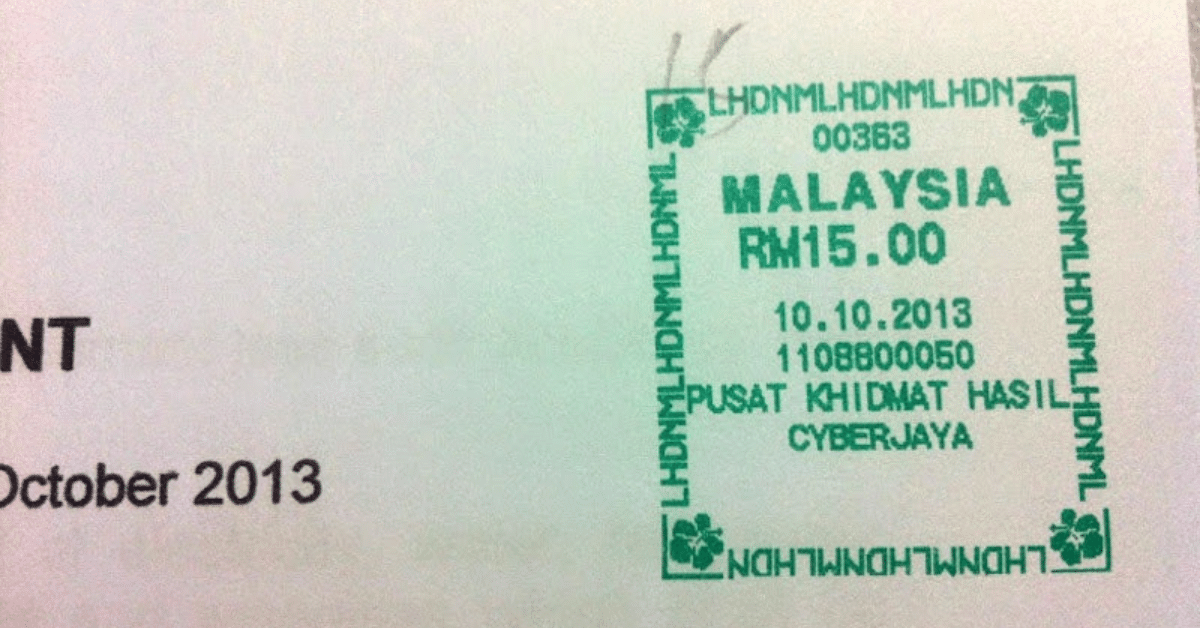 Once both parties have signed the tenancy agreement, it is required that they get it stamped by the Malaysia Inland Revenue Authority or Lembaga Hasil Dalam Negeri Malaysia (LHDN) for it to be considered legally binding contract.
In order to request the stamp duty from LHDN, you need to fill and submit the PDS 1 and PDS 49(A) form to your nearby LHDN office.
The tenancy agreement fee is in the form of payment for the cost of tenancy agreement stamp duty. Stamp duty is a transactional tax or fee, for stamping of transactional documents.
How to Calculate The Stamp Fee?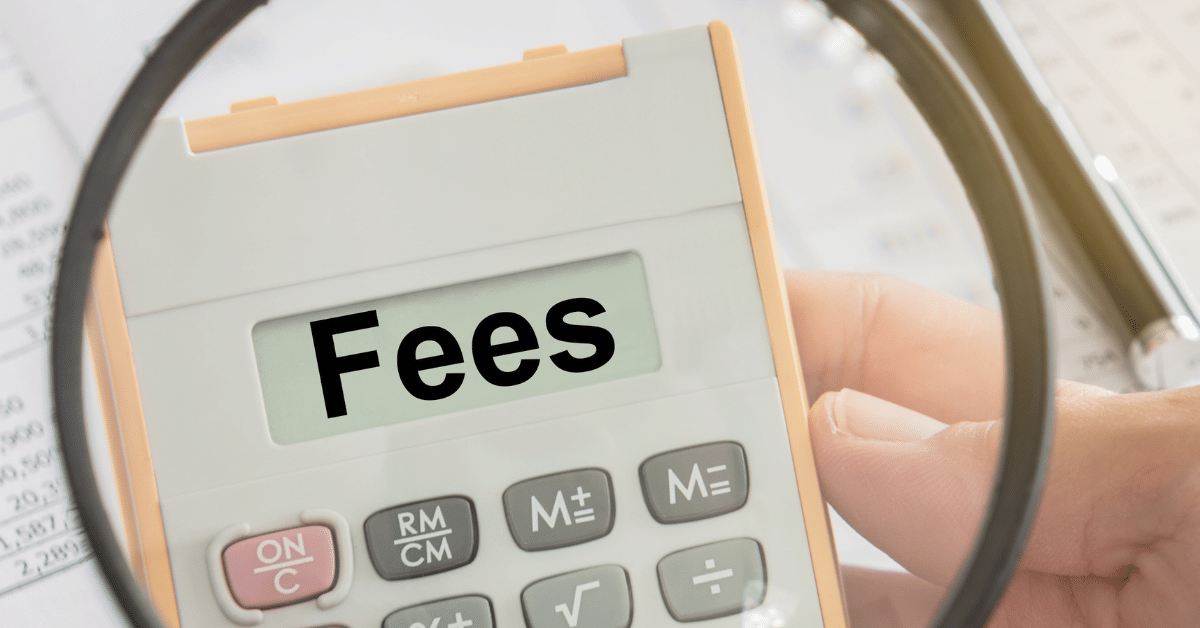 Now that you have to purchase the stamp duty, you might be wondering how much does it cost? It is entirely up to the duration of the tenancy. The cost charges are as follow;
1 – year tenancy: RM1 for every RM250 of the annual rental above RM2,400. The stamp duty is free if the annual rental is below RM2,400.
1 – 3 years tenancy: RM2 for every RM250 of the annual rent above RM2,400. The stamp duty is free if the annual rental is below RM2,400.
Over 3 years tenancy: RM4 for every RM250 of the annual rental above RM2,400. The stamp duty is free if the annual rental is below RM2,400.
You can also calculate your stamp duty fee by using the formula;
(Yearly rental amount – 2400)/ 250 x H = Duty stamp cost. Once that's settled, stamp duty payment can be made to any LHDN branch.
Who Pays for the Rental Agreement Fee?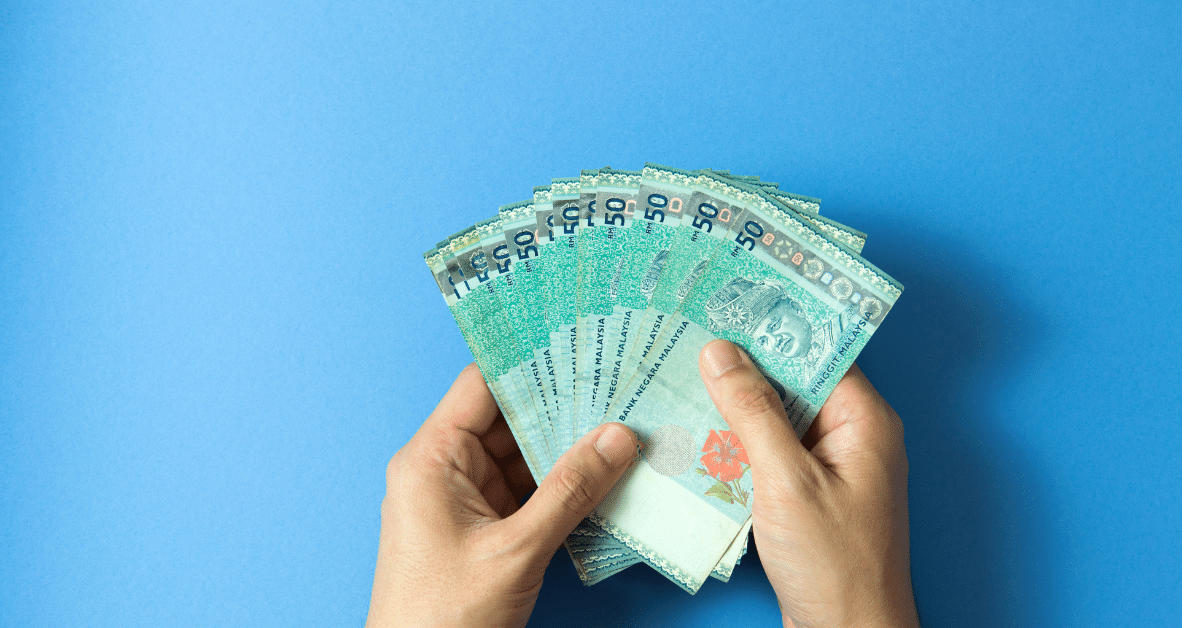 As for who will be paying for the tenancy agreement stamp duty fees; per the Stamp Act 1949, under Section 33, the tenant is the one who has to pay for the stamp duty fees.
Are There Other Fees for Rental Agreement?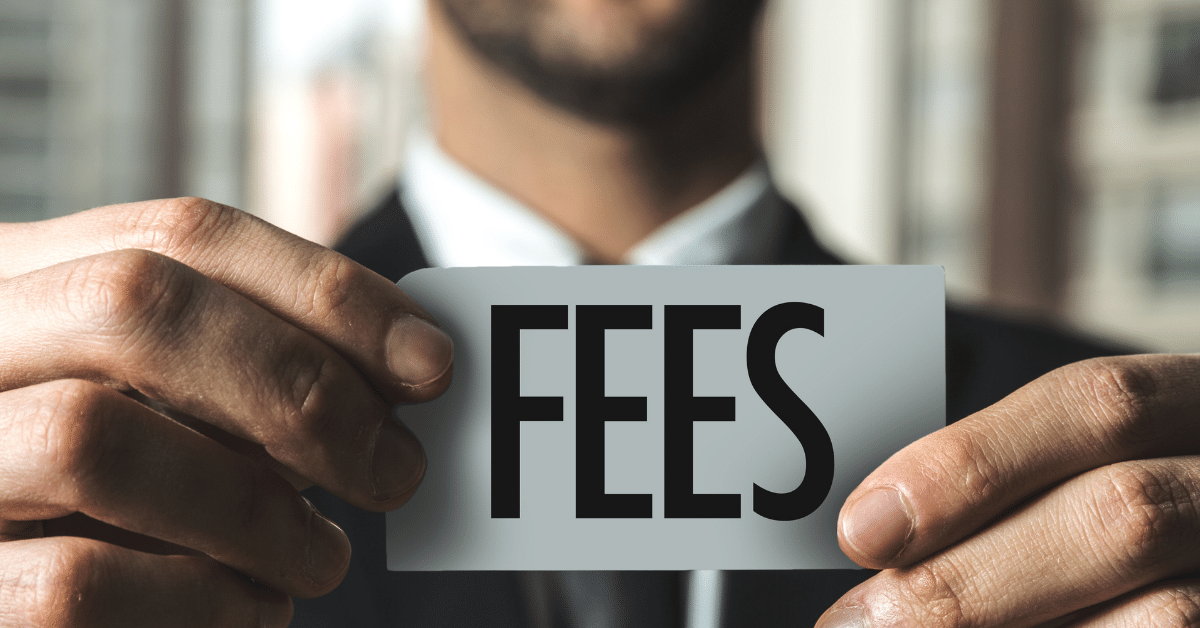 Other than the stamp duty, it is required to pay for the administration fees. It is a one-time fee that is charged to process the paperwork.
This administration fee will either go to the landlord or the real estate agency. You don't have to worry about the administration fee as much, as it is easier to calculate. The administration fees are calculated as follow;
RM100 for a monthly rental of RM1,000 and below
RM150 for a monthly rental of RM1,001 to RM2000
RM200 for a monthly rental of RM2,001 to RM3000
RM250 for a monthly rental of RM3,001 to RM4000
RM300 for a monthly rental of RM4,001 and above
How To Create and Sign a Tenancy Agreement Online?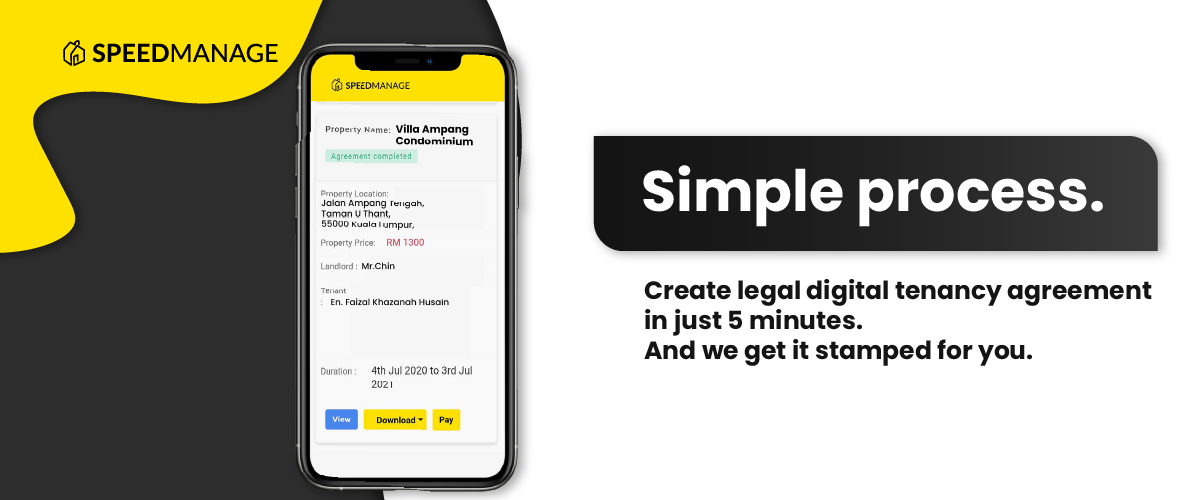 If you're not up for all the trouble of drafting your own tenancy agreement from scratch and paying a hefty sum for the stamp duty and administration fee, you can always turn to SPEEDHOME.
With SPEEDHOME, you only need to pay the RM399 Speedsign fee and 6% SST to sign an LHDN stamped tenancy agreement.
You can easily draft and sign the tenancy agreement online, anywhere and anytime. You don't have to go through the hassle of physically processing the tenancy agreement.
The best part of this? once your tenancy agreement is stamped and signed you can easily access it on SPEEDMANAGE.
Find out more about how you can get your tenancy agreement online on SPEEDHOME.