The Best Malaysian Home Decor Magazines You Can Read Today
Have some rooms that need an interior design makeover? Or change of decoration? Check out Malaysia's Best 10 Home & Deco magazines that you can find in your nearest bookstore. Spilling all about KL's interior deco secrets!
1. Home and Decor
One of Malaysia's top home decoration magazines, Home & Decor Malaysia is every home deco professional's go-to with in-depth news and comprehensive insights.
2. Designer Concept
Designer Concept is one of Malaysia's longest running interior design magazines, and still remains to be popular today. They aim to widen the local interior design field by informing readers with high quality content like exposés on most recent interior design projects and industry-related interviews.
3. id – iN DESIGN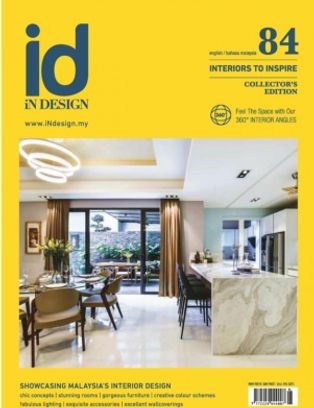 iN Design is the latest Interior Design magazine and also the first local bilingual magazine. You can find it published in English / Chinese and English / Malay. In every issue, they feature about 20 designers' portfolios and design firms' contacts for your casual perusal.
4. Metropolitan Home
Focusing on high-end modern design and interiors, this established magazine of 30 years connects with readers progressively with intelligent insights.
5. Elle Decor Malaysia
Interested in French interior design with a modern twist? Then ELLE Decor is for you! Check out the latest French interior trends impeccably blended with modern design.
If you think that your place needs some video before viewing, check out our Homerunners initiative. Our team of Homerunners will help you with taking photos, cleaning & decorating and viewing management!