10 Condominiums in Ampang for Rent
Condominiums in Ampang range from a luxurious low-rise to an affordable high-rise that offers varying benefits and facilities. With new developments on their way, Ampang is a thriving location for those looking to rent.
This is because Ampang or Ampang Jaya as you know it is on the rise as a favourite location for those working in Kuala Lumpur. 
Why? You might ask. Besides the obvious strategic location of being directly outside of the Golden Triangle, it is just as developed facilities-wise with all the malls and public transportations available.
If your family members are visiting and you do not want them staying over at your place or you simply do not have the room, there are plenty of hotel options as well.
It is also a good option for expatriates as many embassies such as Thailand, British and French are located here too. On another note, for the Korean Wave lovers, this town is absolute heaven with the many Korean food options at your disposal.
Nevertheless, moving to a completely new area can be daunting to anyone, but let SPEEDHOME alleviate those fears, if you're looking to rent in Ampang here we have the top 10 condominiums in Ampang for you:
One Ampang Avenue
Tiara Condominium
Ampang Hilltop Condominium
Emerald Hill Condominium
D'Pines Condominium
One Ampang Avenue South View
Sri Ampang Hilir
Fawina Court Ampang
D'Casa Condominium Ampang
Liberty Arc
One Ampang Avenue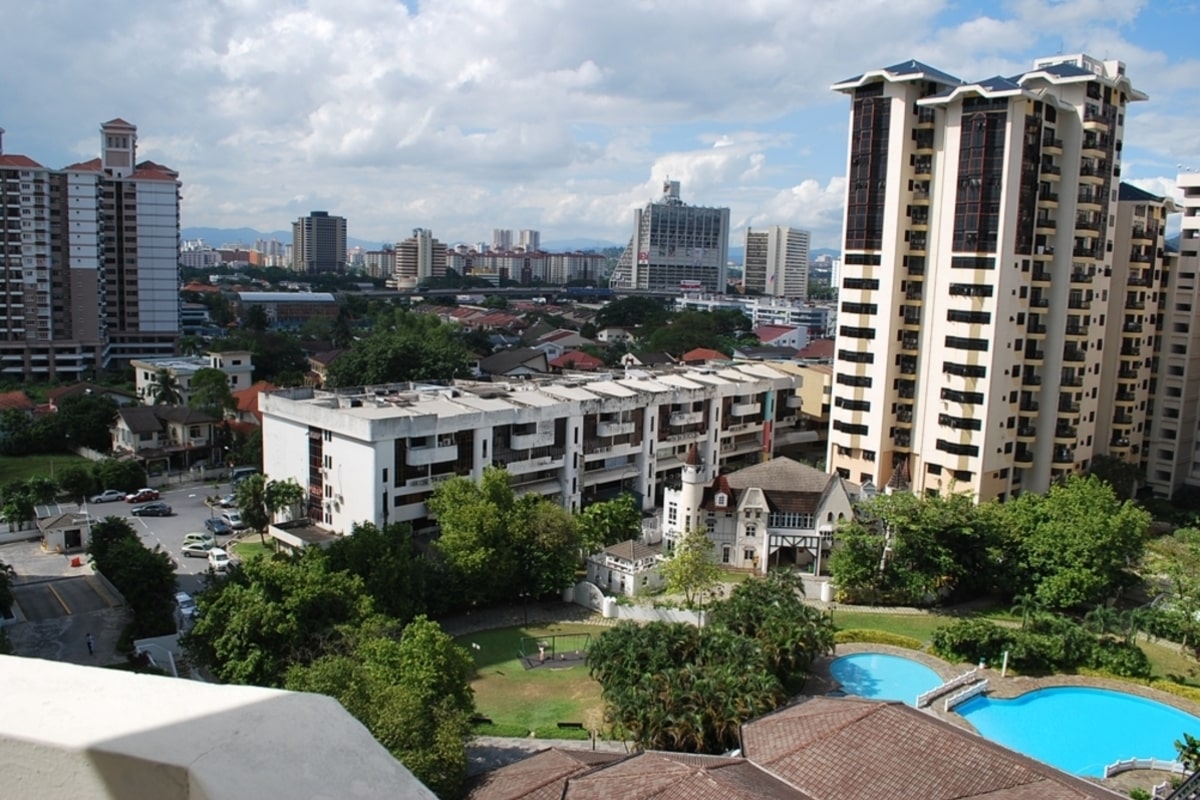 One Ampang Avenue is a leasehold condominium in Ampang by Perdana Parkcity Sdn. Bhd. It consists of three blocks of 16-storeys buildings. If you are a foreigner wanting to start a life in Malaysia, this condominium is a great option for you.
Having embassies within walking distance, it is in the prime location known as the "Embassy Row". As such, you will not be the odd one out when you rent here as it is common to see expatriates from South Korea and Iran filling the area.
Rent here can cost as low as RM1400 for a 4-bedroom unit to RM3700 for a 5-bedroom unit. With amenities such as Giant Supermarket and Ampang Point Mall within 500-metres.
The place gives great convenience to residents. It is also about 3 minutes away from the nearest LRT Station which is Ampang LRT Station, making One Ampang Avenue a prime location to live in.
Tiara Condominium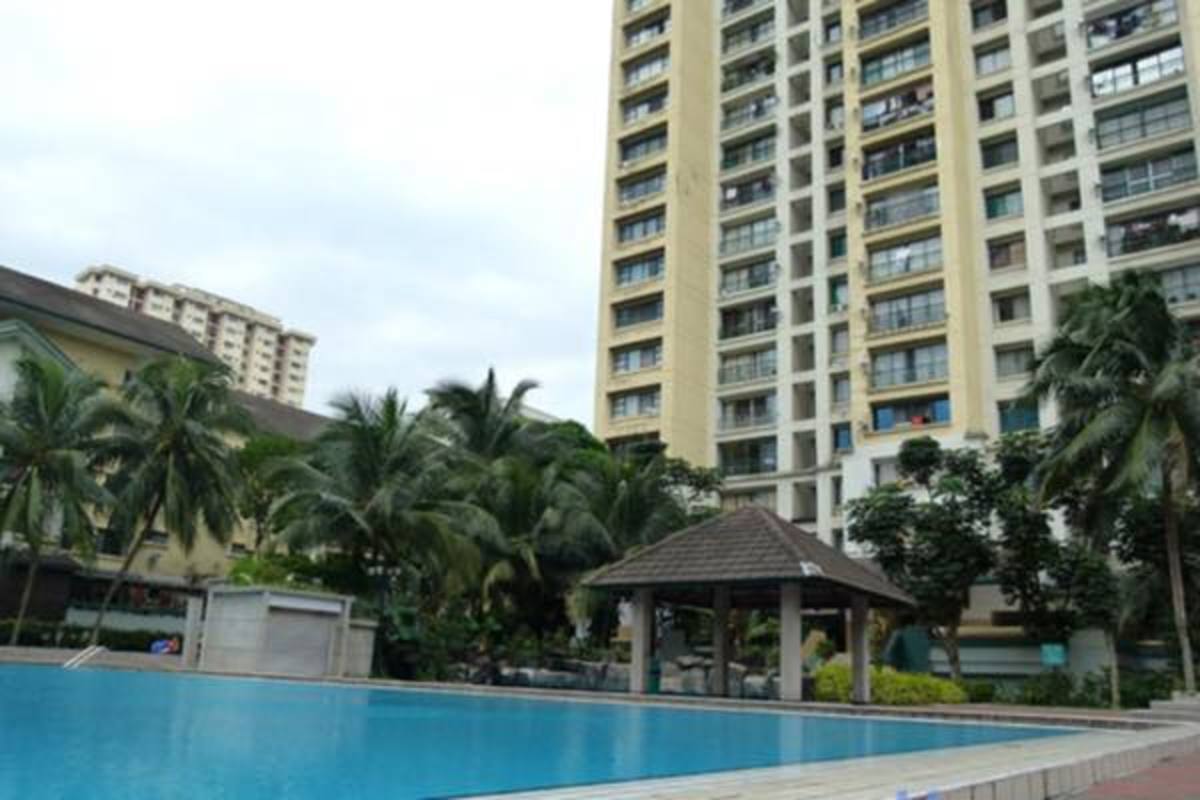 Tiara Condominium is another residential that offers a leasehold option. This development has 17-floors with 400 units and was developed by Selaman Sdn. Bhd.
The rental rate here goes as low as RM1400 to RM3000 depending on the type of unit. Tiara Ampang offers a 3-bedroom unit or a 2-bedroom unit.
Tiara Condominium comes with various facilities such as a mini-market, both swimming and wading pools, a badminton hall, a gymnasium, a salon and for those with children, they even have an in-house nursery
It is also neighbours with One Ampang Avenue in the "Embassy Row" and with that, it is also conveniently under 10 minutes drive to LRT Ampang Station and Ampang Point Mall.
Ampang Hilltop Condominium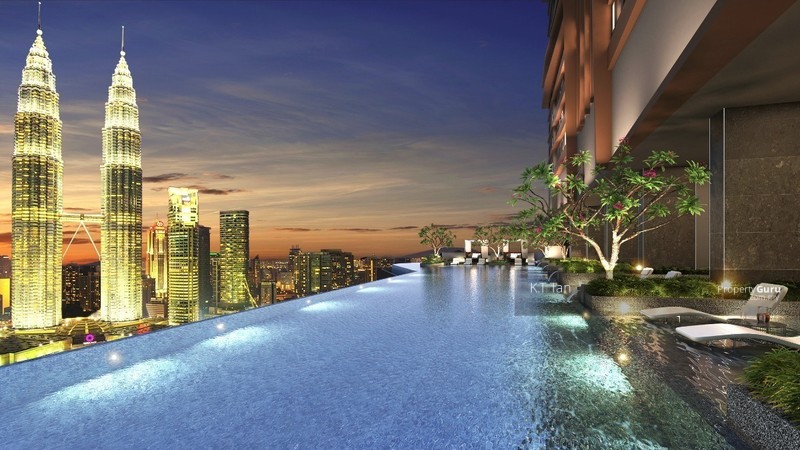 Ampang Hilltop Condominium is also well-known as a luxury condominium in Ampang with its five-tiered level of security. The best part? most units have a stunning view of the famous KLCC Twin Towers.
This particular condominium which is still in construction offers both leasehold and freehold options. It is set within reach of Ampang Hospital so you never have to worry about medical emergencies in the middle of the night. 
Proposed facilities include an artificial lake with a 54m long bridge, and a 6km jogging track. Not to mention residents also have exclusive access to its sky garden on the top level of the condominium.
Also conveniently near SUKE and EKVE Interchange Links, as well as AKLEH Highway for those who drive. Also pro-tip, residents are given two to three free parking per unit for their vehicles, so guests will not have problems with not knowing where to park.
Emerald Hill Condominium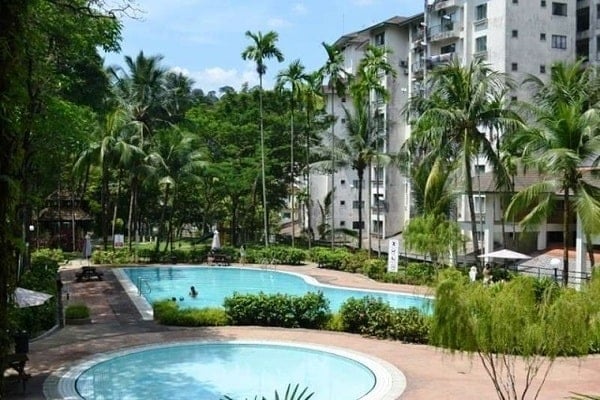 Emerald Hills Condominium has perhaps the most affordable rental rate at RM1600 for a 4-bedroom unit, this 16-floors, this high-rise condo has plenty of available options for either rent or sale.
Its location is also very convenient for those without their own transports as there are 18 bus stops nearby, and schools are within a 10KM radius for students. Food is not hard to come by either as eateries are all well within a 10-minute drive radius as well.
For fitness enthusiasts, they would want to highlight this condominium as it is surrounded by hiking trails and has two hiking trails within a minute's walk, namely, Bukit Indah Ampang and Bukit Kembara. The other trails are all under 20-minutes walking distance as well.
D'Pines Condominium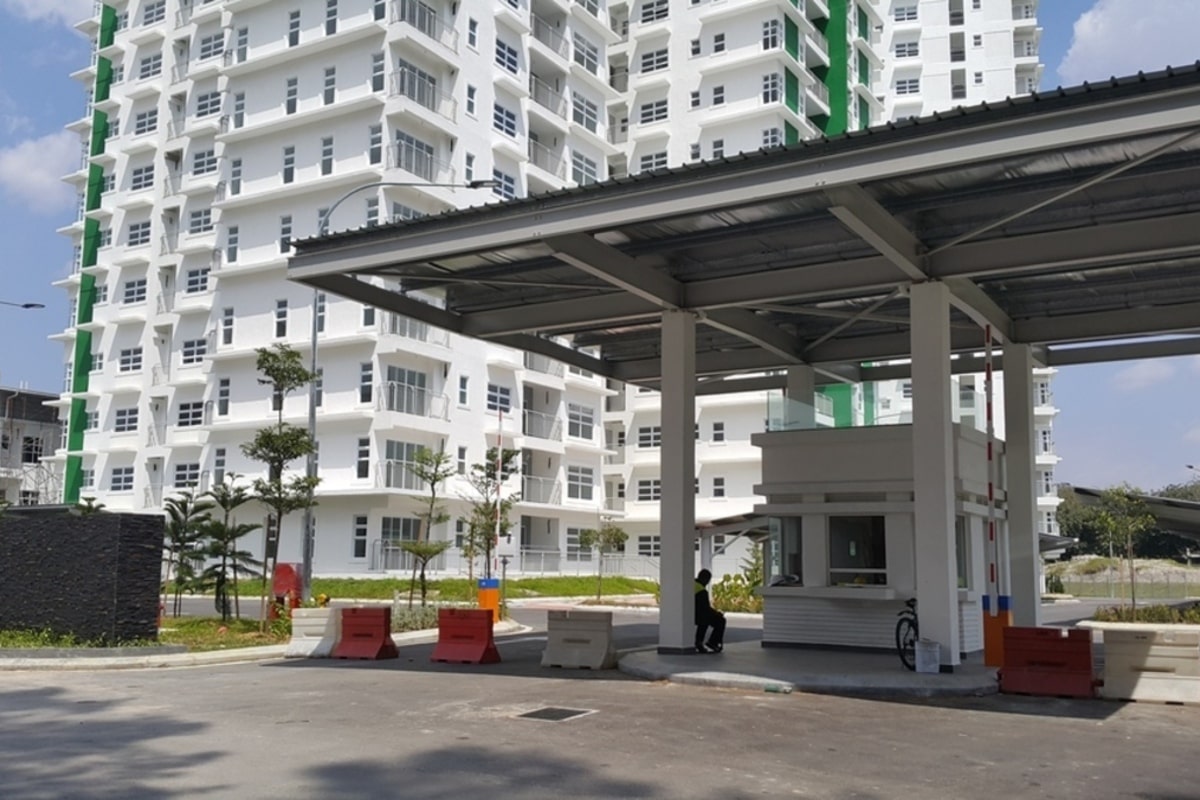 D'Pines Condominium marks the halfway point for the list. Developed by Sri Seltra Sdn Bhd (a subsidiary of City Motors group), This 20-storeys condominium has 532 units and was completed in 2014.
The rental rate starts from RM1400 for a 3+1 Bedroom unit to RM3500 for a  4+1 bedroom unit.  It offers in-house facilities such as three-tiered level 24-hours security, a gymnasium for the adults, a jacuzzi to unwind and a private jogging track for its residents.
It has 26 LRT Stations within a 10-KM radius, and D'Pines Condominium is nicely located between Cempaka LRT Station and Cahaya LRT Station. Also adding on to convenience, it has multiple groceries and convenience stores within a 10-minute walking distance.
One Ampang Avenue South View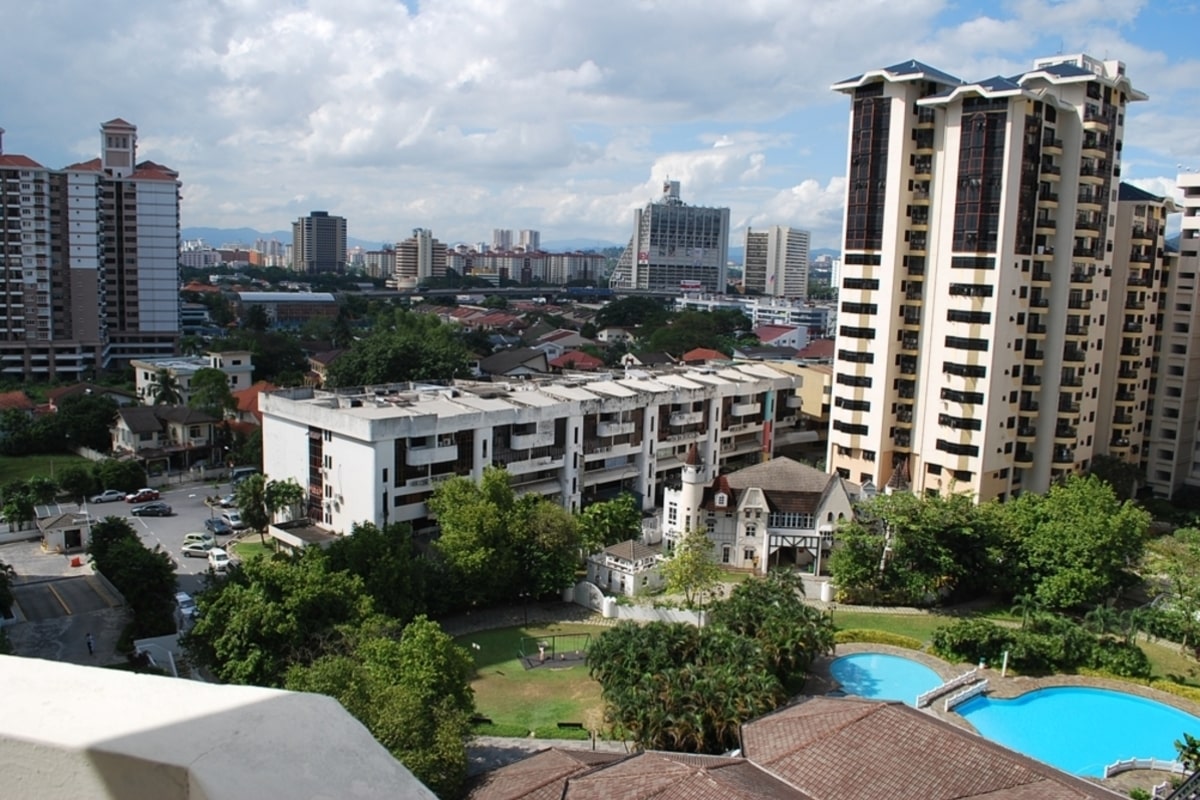 One Ampang Avenue South View sounds familiar, right? But I promise you it is a completely different condominium.
One Ampang Avenue South View shares almost the same name as One Ampang Avenue, but that is not all that they share, they are both located in the prime area of "Embassy Row". 
Being located in the same prime area means it is also within 10 minutes drive away from amenities such as KPJ Ampang, LRT Ampang and Galaxy Ampang Mall. With all the same amenities nearby you get to enjoy similar benefits.
The only difference is that this building is a low-density condo with only 96 units and offers both freehold and leasehold units. One Ampang Avenue South View rental rate starts at RM1400 for a 4-bedroom unit and goes up to RM3700 for a 4+1 bedroom unit.
It also has more facilities to offer with an added-on tennis court, squash court, sauna and cafeteria on top of the swimming pool, gymnasium, playground, covered parking and 24-hour security.
Sri Ampang Hilir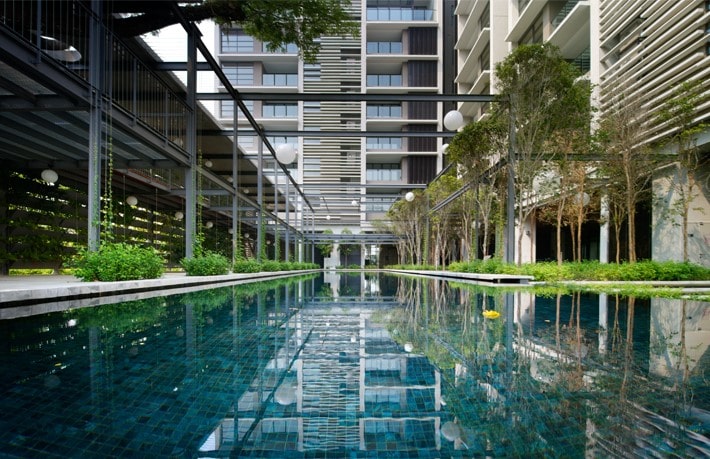 Sri Ampang Hilir is a luxurious low-rise and low-density that's considered the epitome of exclusivity in Embassy Row.
Popularly known as one of the most famous addresses in the area, this condo boasts an elegant design combined with a superior luxurious built-in interior. 
Located under 7 km away from the city centre, this condo is surrounded by an abundance of commercial lots that offer convenience to get daily necessities.
Apart from that, amenities such as SK Tun Hussein Onn, SK Desa Pandan, Lotus Extra Ampang, and Tesco are all under 10 minutes drive away. 
Residents get exclusive access to facilities such as high-speed broadband, infinity-edge pool, wading pool and children's playroom to a multi-purpose function room and BBQ area.
That said, it's no wonder the rental rate for this luxurious condo starts from RM6000 to RM8000 for a 3+1 bedroom unit. 
Fawina Court Ampang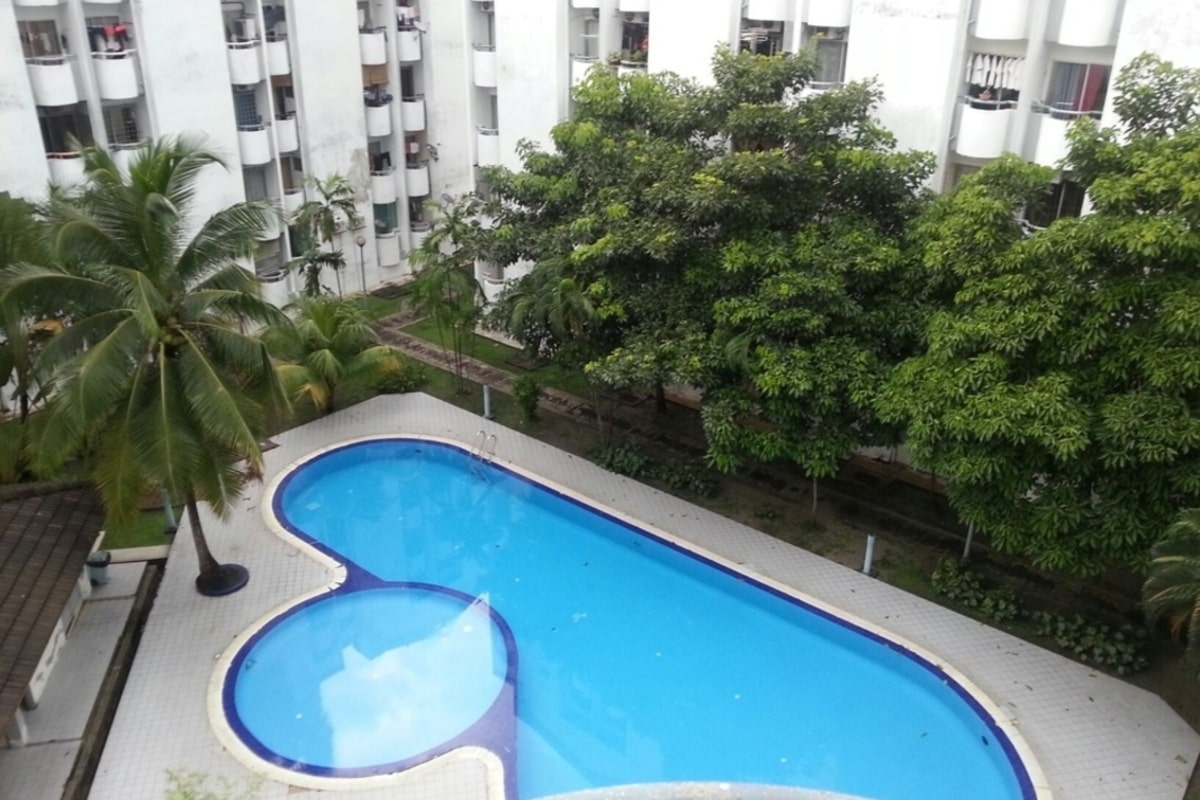 Fawina Court Ampang is a five-block, six storeys low-density condominium suitable for those who cannot deal with a crowded residence. Suitable for families, this residential property is designed with the intention of building a community.
Despite its small build, Fawina court has its own tennis court, swimming pool, barbecue area, basketball court, parking and security lacking at nothing in facilities.
It is one of the most affordable residential in the area, with a rental rate starting from RM1300 for a 2-bedroom unit. Other than that, it is easily accessible by both DUKE and AKLEH Highways, the KL City Centre is also within 5 minutes driving distance. This condominium also has plenty of food and school options within a 10-minute walking distance.
D'Casa Condominium Ampang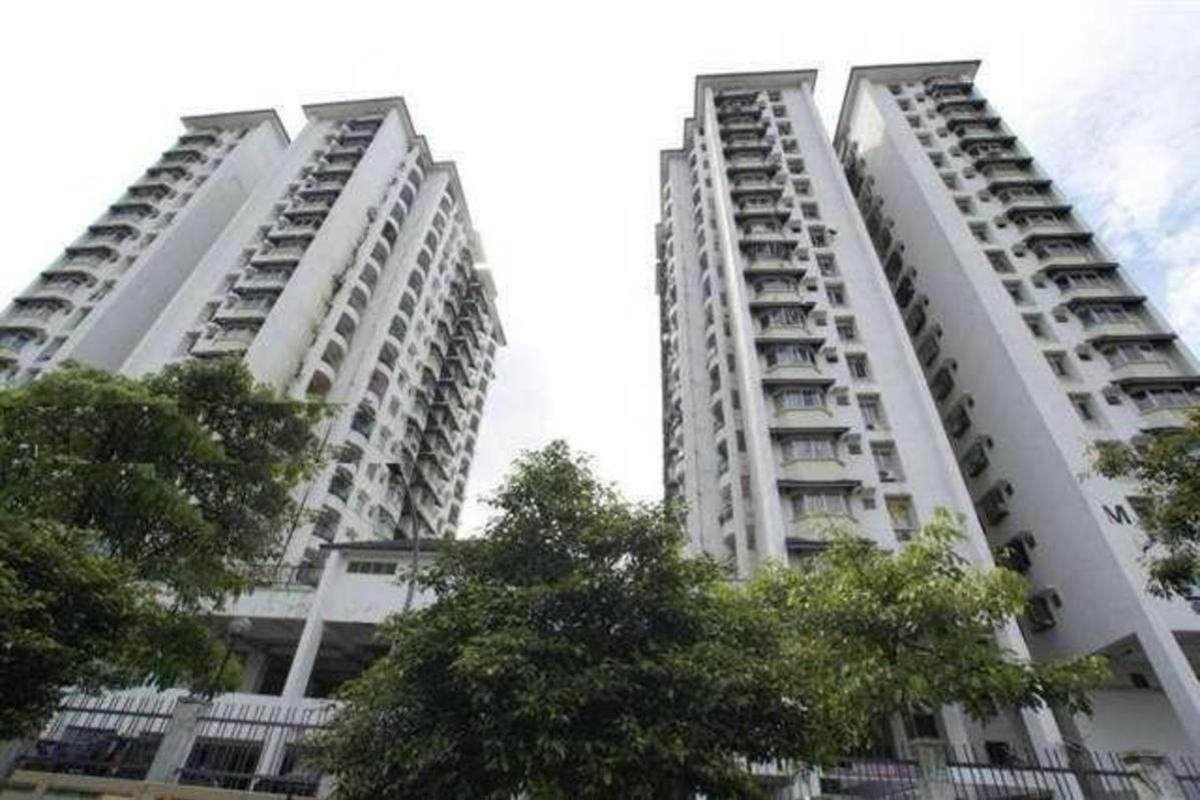 D'Casa Condominium Ampang is a 16-storeyed unit with more than 50 units. This condominium might be older but it is a strong contender with all it has to offer. It also has one of the lowest rental rates starting from RM950 for a standard 3-bedrooms unit.
Do not let the price tag fool you as it does not lack in the facilities it offers to the residents. D'Casa provides its residents with the expected swimming pool, playground, sauna, mini market and salon. It also provides 24-hour security and parking.
It is however located in a more mature neighbourhood in comparison with others on this list, but that only means it has more perks such as a government clinic nearby that offers free healthcare.
Not to mention markets and business centres that are within 6 minutes walking distances, as well as shopping malls that are less than a 10-minutes drive away.
Liberty Arc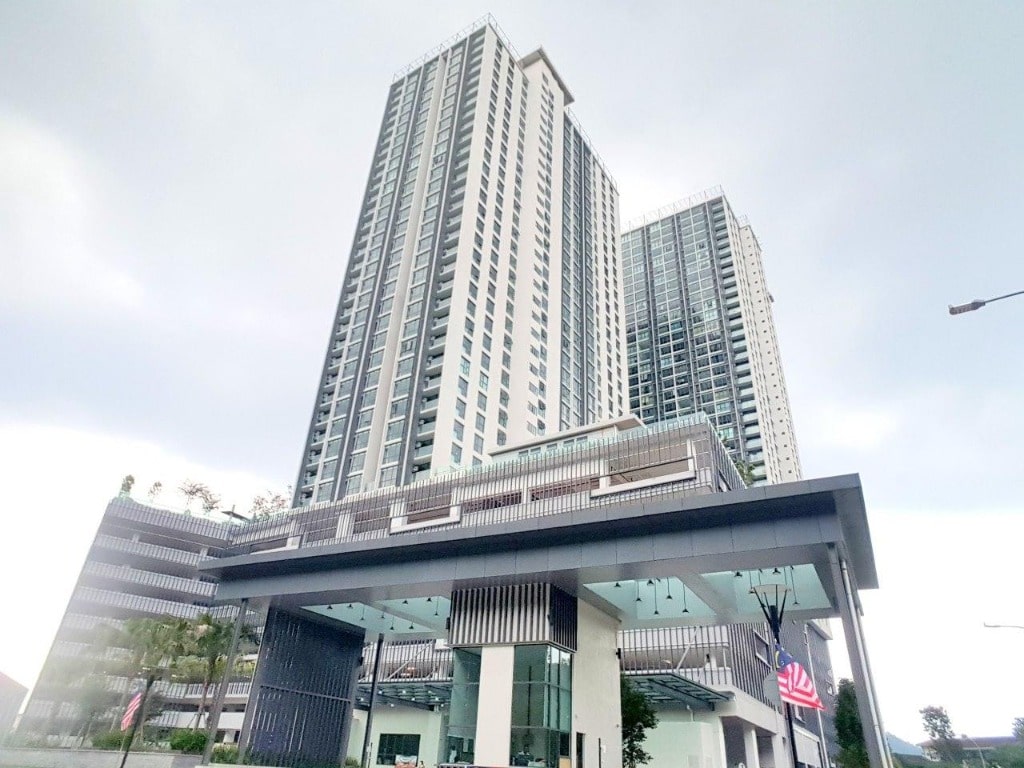 Finally Liberty Arc. It comes with more than just a fancy name, it also comes with superior-quality residential and commercial offerings to back it up. EcoFirst Consolidated Berhad intended for Liberty Arc to transform Ampang Ukay into a modern developing area.
With three, impressively tall residential towers at 35-storeys high, this condominium is complimented by 32 retail units made up of eateries, convenience stores and other businesses for the ease of its residents.
Its facilities are not to be scoffed at, boasting a 50-metre Olympic length swimming pool, a jacuzzi, an impressive gymnasium, an exclusive jogging track, a squash court as well as a tennis court all equipped to fully entertain their residents.
The cherry on top is that Liberty Arc is accessible by MRR2 and AKLEH Highway, allowing easy entrance and exit to the area. The rental rate starts from RM900 to RM1700 for a fully furnished studio unit.
Despite everything that has been said, this is not just about renting a property, but it is about finding a house for you to stay in for however long you need to. Could be a few months, a year, possibly a decade, we never know.
That reason is exactly why you should go ahead and view all those condominiums in Ampang if you need to, what is a bit of effort in finding the perfect house for you to live in? Hey, for all you know maybe you will opt to buy a house there instead!