Tips to Avoid Terrible Tenants
Tips to Avoid Terrible Tenants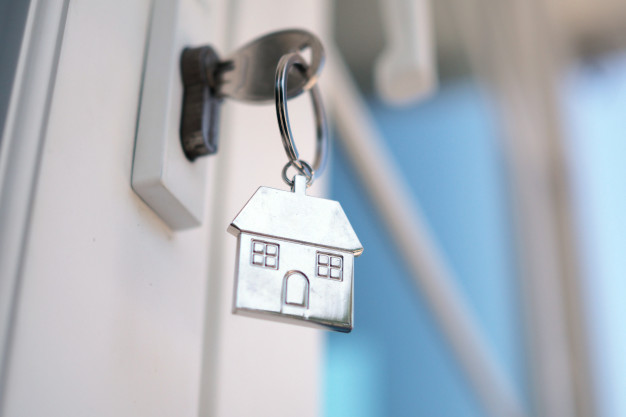 10 Practical Solutions to Deal with Impractical Tenants
Terrible tenants can be the cause of severe headaches to landlords renting out properties for passive income. But what really makes a bad tenant, and how can landlords avoid them?
A majority of property owners face a plethora of issues ranging from property damage to late rental payments when dealing with difficult tenants. The consecutive financial losses and strain it puts on a landlord when a bad tenant gets away can sometimes be tantamount to the initial furnishing costs.
Although home rental platforms like SPEEDHOME actively ensure that the landlords know the general responsibilities before renting their homes, and tenants know the tenancy rules to help sustain a good relationship with the landlord, here are 10 practical tips for landlords to avoid incompliant tenants.
Prioritize Your Rental Advertisement
The first contact point for a tenant looking to rent a property are the rental advertisements online. Therefore, it is important to have professional, and responsible advertisements, using upscale language and industry terms to explain the property. Marketing the property for the right tenant should consist of the necessary details to inform them about the dos and don'ts. For instance, tenants need to be informed about basic rules such as amenities present, and specific rules like no smoking. The ads should also focus on containing the best quality pictures and the contact details of relevant personnel such as the property management company.
Pre-screen Applicants
Conducting strategic early background checks on tenants can provide landlords with the necessary information to determine the legitimacy and intentions of the tenant. It can help analyze any red flags displayed by prospective tenants. Some of the screening tips to prequalify tenants include –
Know their situations better by asking questions like – Reason for moving? How urgently they want to find a place to rent? Are they moving before their contract is over?

Setting up a face-to-face meeting with the tenant to ask more relevant and in-depth questions to understand their characteristics and intentions. Direct interactions can be invaluable to recognize which tenant is the right fit for your property.

Phone calls and emails are other options one can opt for when direct interactions are not possible. These allow landlords to judge the potential tenants' personalities and communication styles, while also clearly communicating the expectations from the contract or lease.

Other relevant screening reports include – checking employment status to predict tenant's capability to pay and keep paying rent, conducting a debt-to-income qualifying ratio, criminal background checks or criminal history, landlord references, employer references, eviction history, and credit score.
Companies like SPEEDHOME do free thorough credit checking of potential renters to see the financial capabilities and risks to rent a landlord's property.
Renting at the Right Price
To secure the desirable type of tenant, renting a property at a fairly competitive price point can be very important. While a very high rent can scare away potentially good tenants, low rent can attract problem tenants who may cause damage to the property. It is crucial to be confident while renting at an ideal price to ensure a mutually beneficial relationship is maintained with the tenant. This can be done by a proper understanding of the property value based on the demand, area in which the property is, amenities provided, and additional expenses incurred by the landlord. SPEEDHOME's rental valuation checker can also help landlords identify the proper monthly rental price for their property.
Utilizing the First Showing to Avoid Troublesome Tenants
The first showing can help landlords learn more about the potential tenant's pros and cons. First impressions can be lasting and a tenant who comes to view the property on time may be indicative of someone genuinely interested. Additionally, a tenant's demeanor and queries can let the landlord understand whether their intentions are positive or negative. Landlords should also observe the prospective tenant's reactions when discussing the details of the lease. Other old tricks include – observing to see if the prospective tenant removes their shoe while entering the property as it may be relevant to some landlords and the state of their car as it may be reflective of how they treat the rental.
Rental Application as Protection against Bad Tenants
Rental applications can act as an in-depth information source on the background, rental history, qualifications, and the likelihood of rent payment of a prospective tenant. This application form can consist of queries like – Full name, date of birth, social security number, candidate's current job or proof of income and monthly earnings, the contact information of applicant's supervisor, and applicant's current address along with proof. This information can help differentiate the potentially good tenants from the terrible tenants and help in screening tenants.
A Well-maintained Fully Furnished or Partially Furnished Property
Having a well-maintained property can save you from potentially troublesome tenants renting since it can be indicative of how serious the landlord is about their property. A clean, tidy, and well-kept rental can help tenants understand how much the owner values their property and act as a warning that the landlord will be keeping a close eye. Curb appeal can thus be very important in creating a good and serious first impression on prospective renters and aid in screening out the more serious and responsible renters.
A Well-written Tenancy agreement
A contract or lease, also known as a tenancy agreement, stating the lease term and expectations in a clear and descriptive language will allow tenants to understand the terms and conditions before renting. But what if the tenants refuse to comply with the terms? It is quite a sticky situation, but fret not because as a landlord this is what you can do instead:
Having strict policies and consequences on the tenancy agreement allows more serious tenants to consider renting the property. For example, tenants advised on the firmness of policies like rent payment and the consequences of late payments. It needs to be clear that all tenants will be treated equally despite their situations, to avoid any negotiation attempts by non-compliant tenants. Potential tenants can also be given the legal counsel of any legal action to be taken if they conduct any illegal activity.
SPEEDHOME has its own tenancy agreement on SPEEDMANAGE, two demand letters for free, and a team to assist in case an eviction is necessary.
Verifying Tenant Information
Prospective tenants can often lie or exaggerate about their information and income in tenant applications to secure a particular rental. It is very crucial to verify the information candidates provide as being correct. This process is lengthy and time-consuming, but important to avoid landlords getting scammed by dishonest tenants. Some of the ways to verify include – contacting previous or current landlords, contacting supervisors or employers, doing thorough background checks, etc. Thus, tenant screening tools like the rental application, a little detective work to determine the legitimacy of the information or documents provided by tenants, or hiring companies like SPEEDHOME to screen tenants and make the job easier, can be very fruitful.
Maintaining a Relationship with Prospective Tenants
Maintaining a positively good relationship with prospective tenants can ensure more smooth transactions in the future when the property is rented. Keeping accurate records of communications held, resolving issues immediately, asking and answering queries can all help strengthen a bond with a prospective tenant. A calm, composed and professional landlord who is strict about their rental policies but also kind enough to accommodate tenant queries can help establish a positive relationship. This can in turn help landlords distinguish between good and bad tenants by observing their responses and behavioral characteristics.
Hiring a Property Management Company
We understand that as a landlord, it can be difficult to rent out properties independently or rely on agents who do not get the job done adequately. Hiring a property management company can thus be beneficial since it acts as the bridge between the landlord and the tenant and takes care of all the additional work like screening, maintaining, complaints, and even the cleanup after. Companies like SPEEDHOME provide landlords with extra security and peace of mind as they scan through all the paperwork and get the job done with minimal effort from the landlord. SPEEDHOME is a unique platform partnered with Allianz General Insurance since 2017, allowing landlords to securely rent a property with insurance up to RM 42,000. We're here to give you the empowerment to secure your property as easy as learning ABCs.
So what are you waiting for? Managing your property investment has never been easier.