5 Best Areas To Live in Malaysia For Expats
When in search for a housing area, usually the criteria would be the same, be it for locals or expats. But what are the areas best for expats around Kuala Lumpur?
Safety and security, accessibility, availability of public transports are among the things that tops the list for any expat. But there are additional features that might play an important role in the selection process when thinking of settling down in Malaysia. These are some of those features:
Higher End Supermarkets – Usually, these places would carry international brands which help ease the journey of any expats trying to settle down here.
High Concentration of Other Expats – A good community helps to ensure the expats feel right at home. Yes, living abroad is also about immersing oneself in the local culture. However, having a familiar experience close to their home will help with the transition. Not only that but it will open their eyes on being more receptive of the locals.
International food – Even if the food in Malaysia is ranked as one of the best in the world but nothing beats home cooked. Areas with more international restaurants are a great way to connect back with your homeland. It could also be an amazing way to test other cuisine from around the world.
International schools nearby – If you are planning of bringing your kids along, don't worry, there are a list of international schools. A great way to narrow down the areas to live in.
These are just some additional features that make an area suitable for expats. So here are the list of 5 best areas of neighbourhood in and around Kuala Lumpur that are expat friendly.
1. Mont Kiara
This is an area synonymous with expats and definitely one of the best areas to live in Malaysia. It has a few international schools namely Mont Kiara International School and Garden International school. From condos to gated housing areas are just some options for expats around here. The rise of new development makes room for purchasing options too.
The abundance of housing options might mean that the expats can actually get a good price for a unit and yet, it is not a complete area when it comes to the expat dream location. Traffic during peak hours is a normal sight and public transport is not so convenient.
2. Bangsar
The suburb in the city and it's very popular choice of living place among expats. It is a peaceful neighborhood but you can still find the best eateries and bars nearby. If you are lucky it could even be a short walk away, depending on which area you are staying. The prices of the property here are a bit on the higher end of the market. The plus side is, how well connected it is to public transportation.
With the MRT line on one side and the LRT with KL Sentral on the other. On top of that, there are a few high-end supermarkets as well as groceries, perfect to make an expat feel right at home. The only thing about Bangsar is it does not have many schools, be it for locals or international. Hence, that is something to consider if an expat is moving to Bangsar with a family.
3. Taman Tun Dr Ismail (TTDI)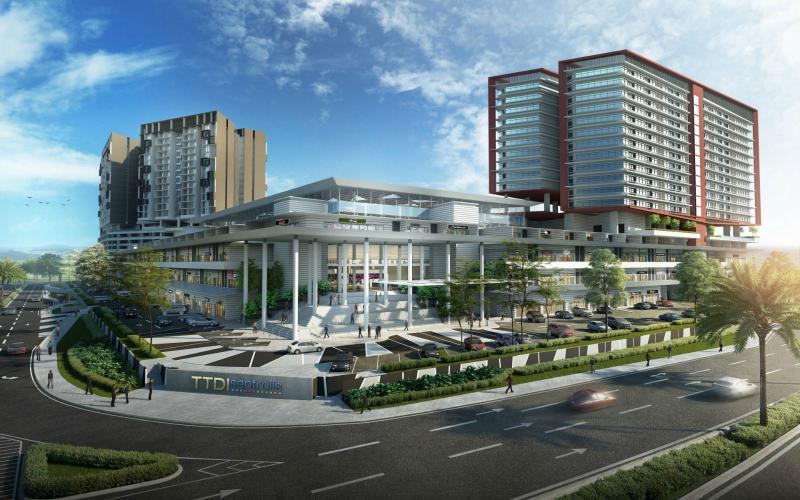 Situated in the Golden Triangle of Petaling Jaya, TTDI is the place to consider if one wants to experience a local side of Malaysia. With amenities that are suitable to make an expat feel belonged, the suburban neighborhood has a great variety of commercial and residential properties that caters to the needs of an expat.
Connected to the Penchala Link, NKVE and LDP, you can easily get around and head to other expat areas like Mont Kiara and Bangsar. Surprisingly, TTDI also has great bars and eateries, so, there should not be any problems if you are looking for a great night out while still be in a peaceful area. It is a great place to find Halal eateries as well.
4. Damansara Heights
Carrying the name in your address is a status symbol on its own. If you decide to move here, you will be neighbors with the local upper income group as well as some foreign dignitaries. Getting around is somewhat easy has it is connected via the SPRINT highway and has 2 MRT stations namely, Bukit Damansara and Semantan.
It is very close to Bangsar, Midvalley, KL Sentral and the city centre. Being a very popular neighborhood for expats, Damansara Heights has a few international schools and also great cafes and bars. The houses here vary from the most outlandish design to the normal semi-detached ones. So there are a few to choose from, based on your budget and the size of your family.
5. Kuala Lumpur City Centre
Downtown KL is suitable for those who work in the area. Some major malls like Suria KLCC and Pavilion are within walking distance. Not forgetting that the whole of KL is interconnected with the best public transport system. You have the luxury to choose whether to use the bus, the LRT or the MRT. Getting around is very convenient. Properties in KL mainly consist of condominiums and apartments and some are equipped with their own mini market, gyms, pool area and even a children's playground. Staying in the city centre might be pricey but for the amenities and the connectivity available, the price might be more reasonable than you think.
Malaysia is a country that is expat friendly. The locals here are welcoming and on top what's listed, there are so many more neighbourhoods that might meet your specific needs. If Kuala Lumpur and the Klang Valley do not entice you, Penang and Johor might be two good states to start your life in Malaysia. Whatever it is, living in Malaysia can be a breeze with loads of options to choose from.
For a more in-depth look of being a landlord, check out our all-in-one guide here.