Empire City Damansara Studio Details: Guide for Tenants
So what is a studio? In layman's terms, a studio apartment generally is actually a compact and open-space unit where you can find everything in the same room with minimum dividers
Studio living is no new concept to Malaysians, but recently there has been an increase in developments that include not only standard apartment layouts but also studio apartments in one building.
If you live in Klang Valley, you would know that studios are becoming a popular choice among youngsters.
One of the popular studio choices for those in Klang Valley is Empire City Damansara studio apartment. If you're one of those who are looking for Empire City Damansara studio details, then this is for you!
Where is Empire City Damansara Located
What are The Facilities and Amenities
What is Halo Sunday @ Empire City
What's Unique About Empire City SOHO
Empire City Damansara Accessibility and Attractions
Empire City Damansara for rent with Zero Deposit
Where is Empire City Damansara Located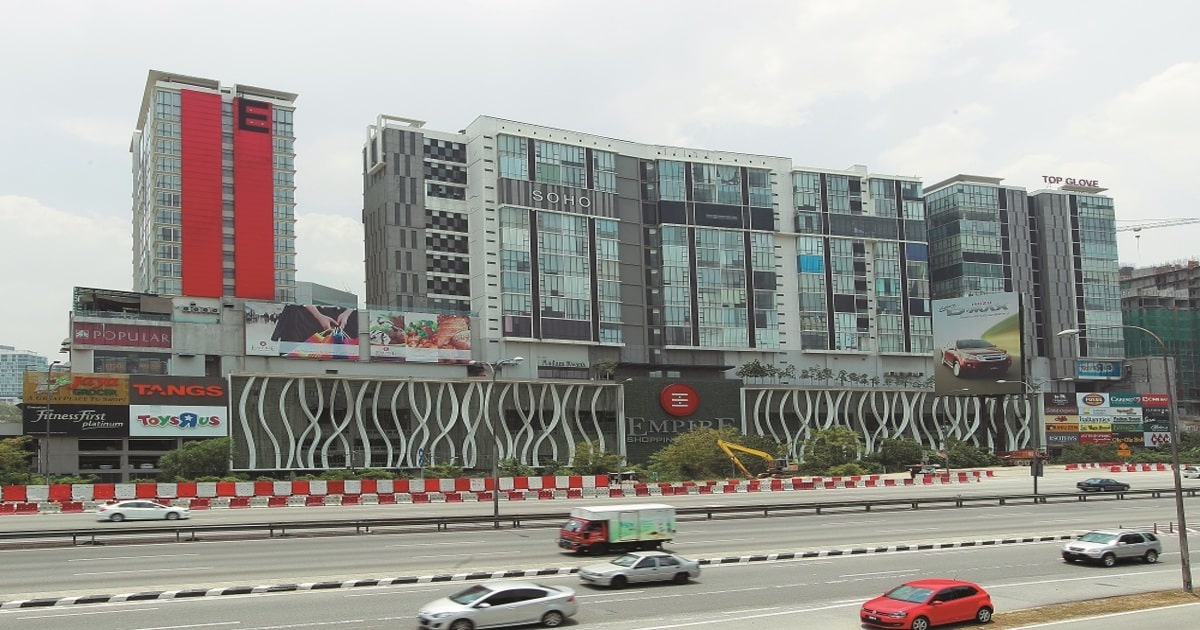 So where is Empire City Damansara? From the name, we can safely deduce it is in Damansara, but that did not exactly narrow down the area as Damansara is quite a big suburb in Petaling Jaya.
To be more specific, Empire City Damansara is located on Jalan PJU 8, Damansara Perdana, 47820 Petaling Jaya, Selangor.
Now that we have pinpointed the exact address, let's clarify what is Empire City Damansara? Just as the name states, it is a mixed-use development that is mimicking a city.
There are multiple apartment blocks, a shopping mall and office towers all residing within the 23-acres of Empire City's vicinity, just separated into different blocks.
Empire City itself is the name of the shopping mall, then there are 4 corporate office towers which are; Signature Office Block G, Signature Office Block H, Corporate Tower Block J and Corporate Tower Block N.
The residences are separated into 6 apartment blocks made up of SOHO towers and Service Suites. Halo Sunday takes up 2 blocks (Block A and B), Colonial Loft in Block C, My Loft in Block D, Service Office Suite in Block E and finally, Soho in Block M.
What are The Facilities and Amenities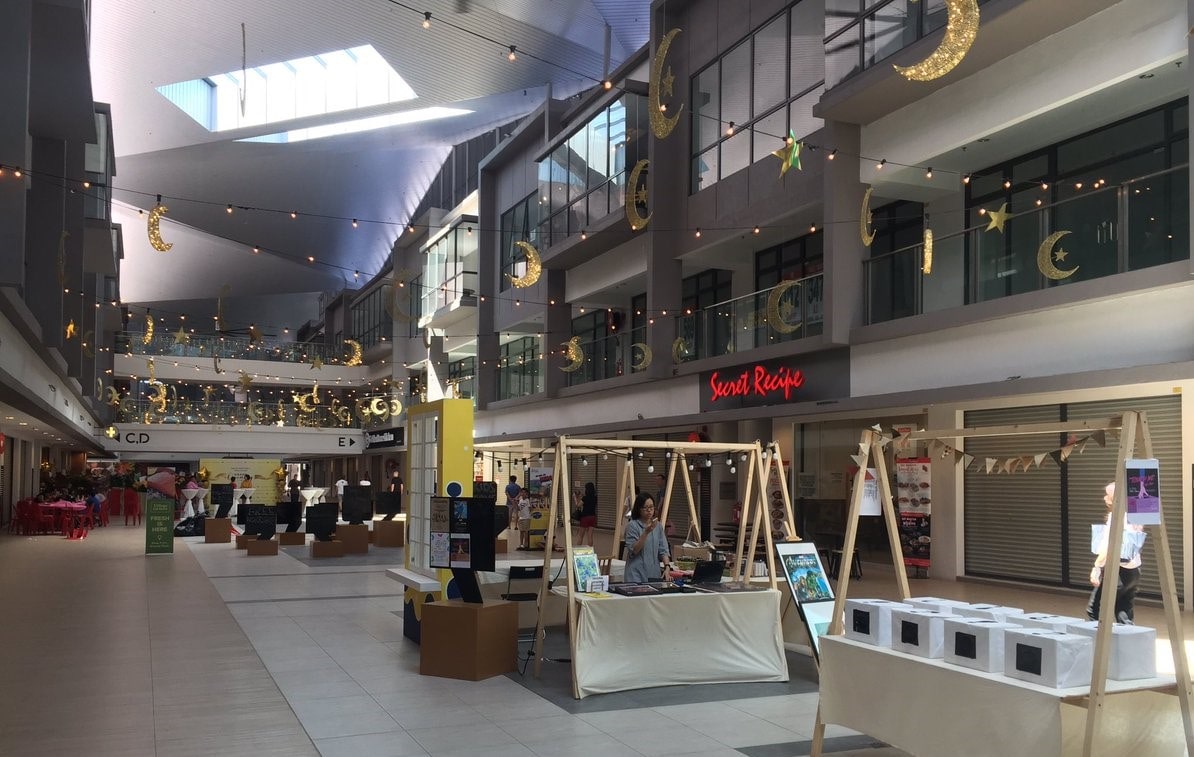 What are the facilities and amenities in Empire City Damansara? They are separated into lifestyle and sports, luxury and edutainment, hotel, departmental, entertainment and international high street.
The shopping mall itself consists of retail and entertainment facilities such as a cinema, an ice-skating rink and a modest mix of retail stores and cafes, but Empire City Damansara also offers amenities such as 24-hour security, covered car park, gymnasium, swimming pool and even a mini-mart near the residential blocks.
What is Halo Sunday @ Empire City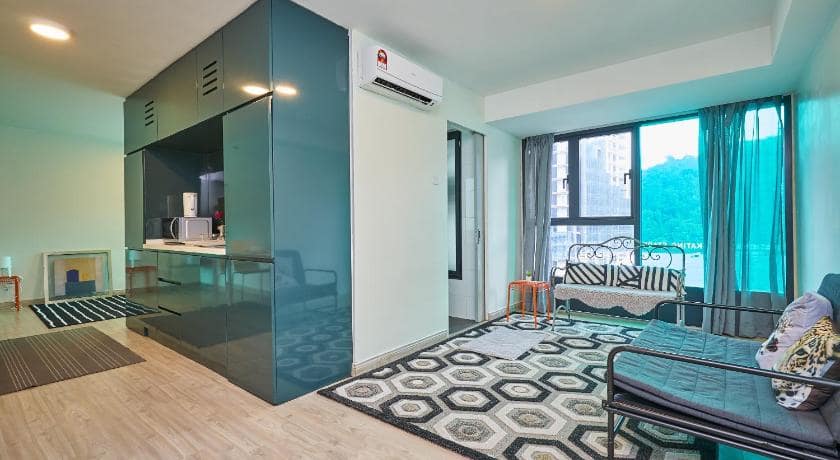 Since we are highlighting studio living, let's talk about Halo Sunday @ Empire City.
It is one of the studio office residences in Empire City Damansara taking up Block A and Block B. Offering two types of studio office layouts that are aptly named Halo and Sunday.
The rental range for Halo Sunday starts at RM800 and goes up to RM2000 depending on renovations and furnishing of the unit.
The Halo layout has 326 units in total and it is made up of 462sq. ft. across 38 storeys. The Sunday layout has 456 units in total and is made up of 448sq. ft. also across 38 storeys.
Both blocks are tight on security and are only accessible by access cards, have 9 elevators so no worries about having to wait for the elevator here. Covered parking spaces are aplenty and groceries and entertainment are within walking distance.
What's Unique About Empire City SOHO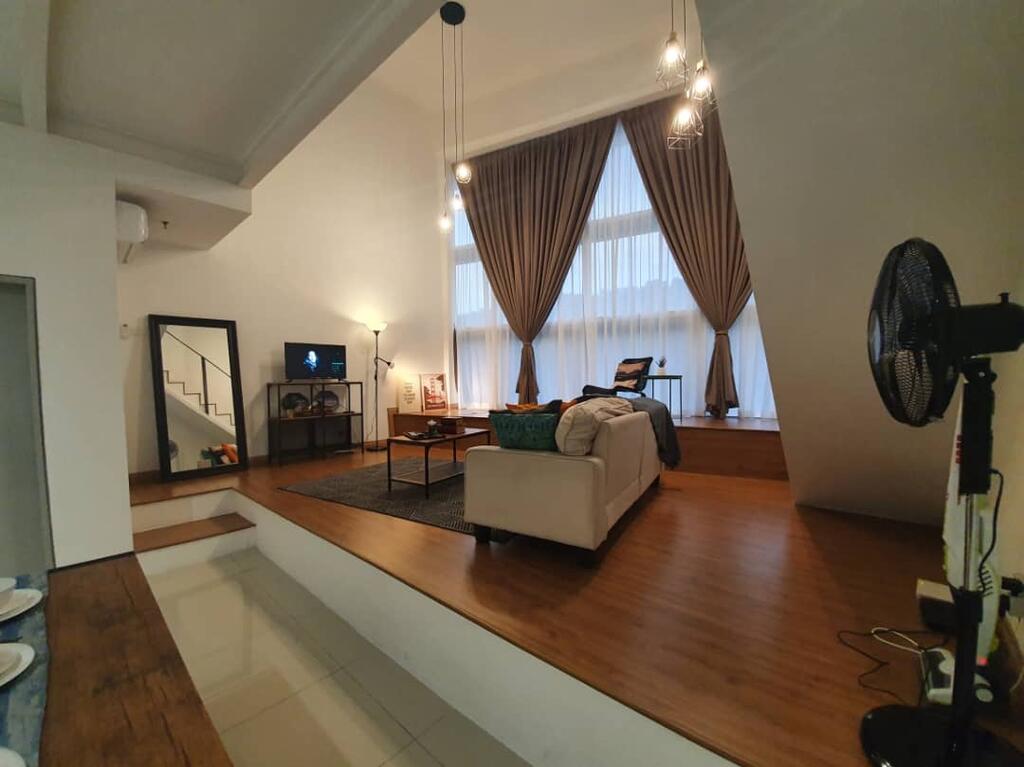 Studio Empire City or Empire City SOHO is popular due to its strategic location in a developing city which is Petaling Jaya and it is about 15 minutes away from the capital city of Kuala Lumpur.
It is also a prime location to live in as it is not only easily located but it is easily one of the most commercialised areas, in fact, it is recognised as a commercial hub.
Business centres are uncountable in Petaling Jaya, every nook and cranny there will be cafes, banks, government centres, office buildings, shopping malls and standalone stores, whether you want to do business or you just want to socialise you have plenty of prospects to choose from.
Commercialisation aside, Damansara itself is known to be friendly for locals and expatriates alike, with public transportations like MRT, LRT and buses everywhere to make the transit from one place to another easy.
Other than that, It also has plenty of international schools and universities for the expatriates and many international companies are also located nearby such as Agoda, Dell Technologies and Nestle.
Finally, Empire City Damansara itself already provides residents with all they would possibly need to go about their everyday lives without having to leave the area. Entertainment, sports and health amenities, retail needs and even household essentials, you would not need to search far to get it.
With office towers also included in the city, you might even find yourself a job in one of the towers instead.
Empire City Damansara Accessibility and Attractions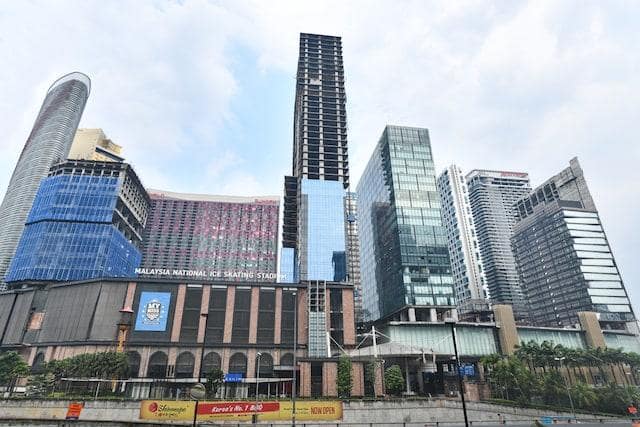 As touched on above, Empire City Damansara is built in a very strategic location that has ample accessibility either by own vehicles or by public transportations.
In fact, it even has shuttle buses that send residents to the nearest train stations and to nearby shopping malls such as IKEA, The Curve shopping complex and One Utama shopping mall and then back again.
While there are 9 LRT and MRT stations nearby, there are also public buses that reach Empire City Damansara which are; RapidKL 780, 801, 802, PJ06 and T810.
To get to Empire City Damansara by personal car, one can use the LDP Highway or ELITE Highway and if you do not want to use highways you can also enter through neighbouring towns such as Subang Jaya, Puchong, Sungai Buloh or Kuala Lumpur.
Empire City Damansara for rent with Zero Deposit
Interested to start your studio living here? No problem, SPEEDHOME has plenty of units available at Empire City Damansara for rent with Zero Deposit.
At Halo Sunday Empire City Damansara, you can also choose an unfurnished whole unit with a rental price of RM1000 per month, giving you full access to design the space as you like.
If you prefer to have a place that is already move-in ready, well we have that too! This fully-furnished unit is available for rent at RM1500 per month.
However, if you want to have the best of both worlds, where you only want some furniture to be provided while giving you free rein to purchase other furniture to your liking, we have those too. Like this partially-furnished unit also at Halo Sunday, also with a rental price of RM1000 per month.
Nevertheless, if you are still a bit hesitant to try studio-living, Empire City Damansara also has plenty of units that are available on Airbnb for you to try staying at for a few days.