Top 5 House Moving Service KL
Are you moving out soon? Looking for a house moving service in KL but don't know where to start? 
Don't worry, we understand that renting in the big city means you tend to move around a lot as you change jobs or start a family. 
While occasionally you might turn to friends to help you pack up your stuff and move it to the new house, it also never fails to make you feel the slightest bit of guilt at having to bother your contacts to do the heavy lifting.
So let's just hire a proper house moving service that does not overcharge you and ensures your belongings are safe from the start of the moving process up to the end.
SPEEDHOME is here to help you! Here are the Top 5 House Moving Services in Kuala Lumpur. 
Whether you are looking for a cheap mover in KL or a professional mover in KL or even both in one, there is sure to be an option for you to consider in this list.
Among the Top 5 House Moving Services are;
Kaodim
Clickmover
Transmover
The Lorry
AKMovers
Kaodim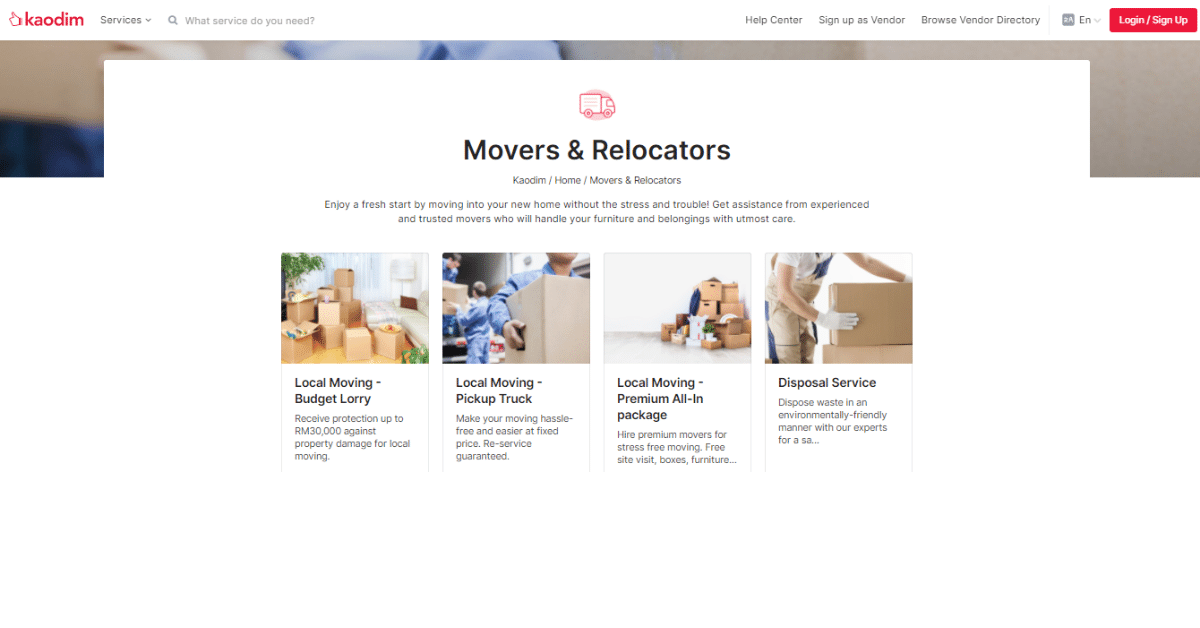 Kaodim starts off the list as the well-known service hiring platform. It is known widely to be an online service marketplace that helps find the right service providers for people to hire. One of those services for hire happens to be a house moving service. 
Just like other services, you start off by submitting a request and the companies partnering with Kaodim will then appear as options along with price quotations for you to go through.
After choosing an option you like, you then will proceed to set a date for the move and payment is only done after the move is complete.
Clickmover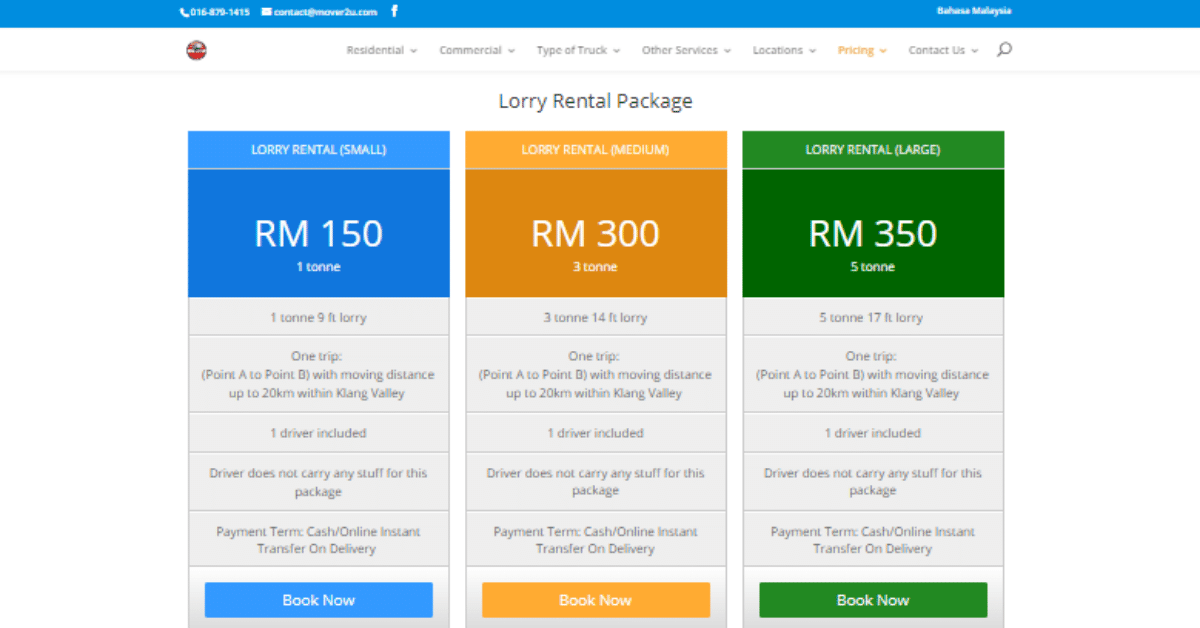 The next moving company on the list is Clickmovers. It is for offering a wide range of moving options such as house moving, office moving, commercial moving or storage services.
Similar to Kaodim, you start off by submitting a request and Clickmovers will suggest a package that is suitable for you.
One of the packages is an RM300 package for house moving where they help move houses with a max load of 1-ton canvas lorry within Klang Valley. This package also provides two workers, and one driver to assist you in pick up and unloading from the ground floor
If your items exceed the 1-ton max load then you can also hire another lorry including the driver from Clickmovers from RM200 for 1 ton.
Transmover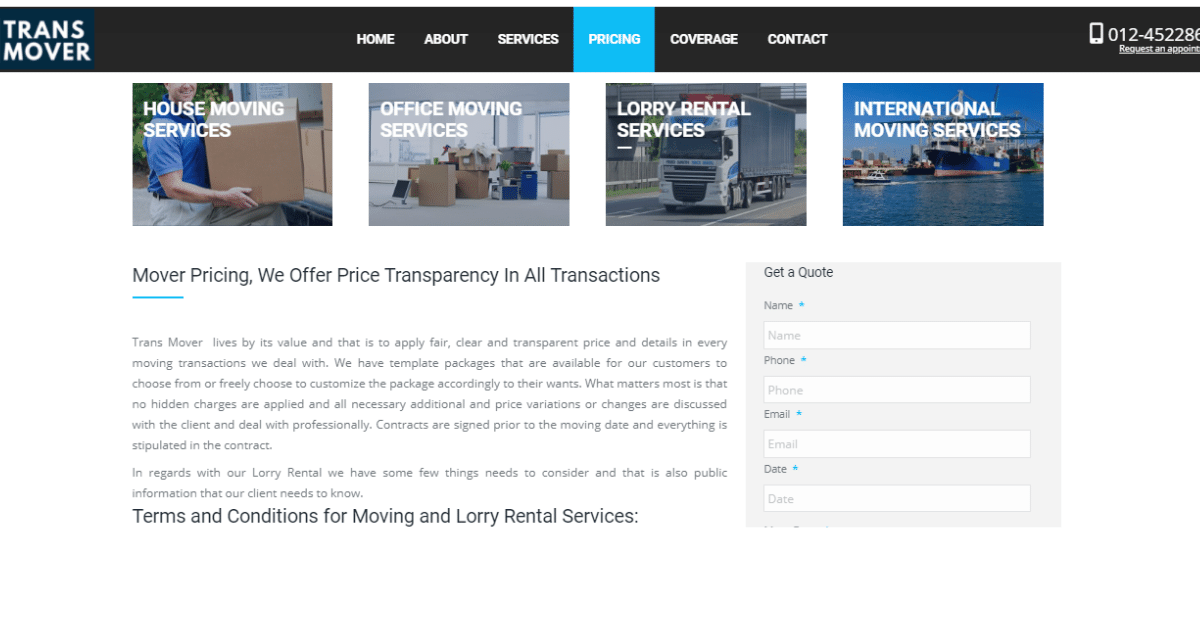 Transmover is another professional movers company in KL that we recommend is Transmover. Similar to Clickmovers, Transmover offers moving services for house, office, international moving and uniquely enough for pianos.
They also provide lorry rentals, movers and packers for hire and bulk disposal.
Just like the others, you need to submit a request and Transmover will get back to you.
However, you are required to submit a request at least three days in advance, so definitely no last-minute moving service is available.
Transmover requires you to provide full details of your moving plans, such as the moving date, the location of both houses, types of items you will be moving (you can include if you have any valuables you want them to be careful with), et cetera.
Therefore everything is pre-planned and nothing is spontaneous. The pricing quotation will then be given and you can decide if you want to proceed with their services.
The Lorry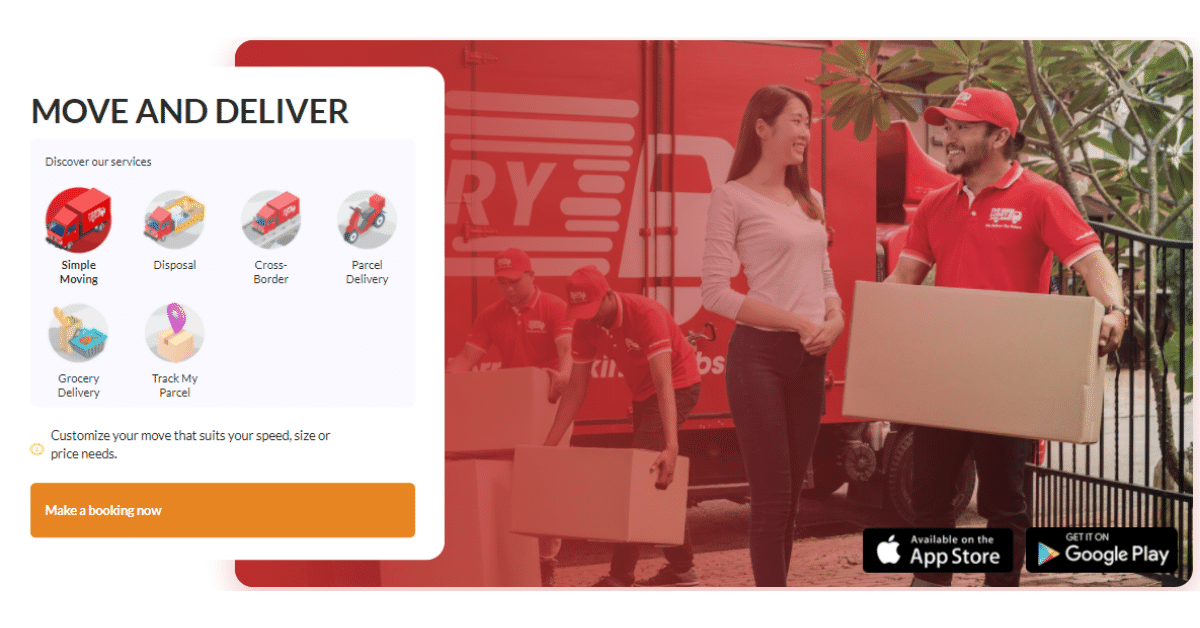 Another option for movers in KL is The Lorry. The Lorry also provides a wide range of services from house moving, disposal, cross-border, parcel delivery, grocery delivery and parcel tracking.
It is a mobile application that allows you to customise the service to your needs by simply filling in a request along with all the important information about your house move.
Similar to Transmover, the details and price quotation will be given after everything is planned out.
AKMovers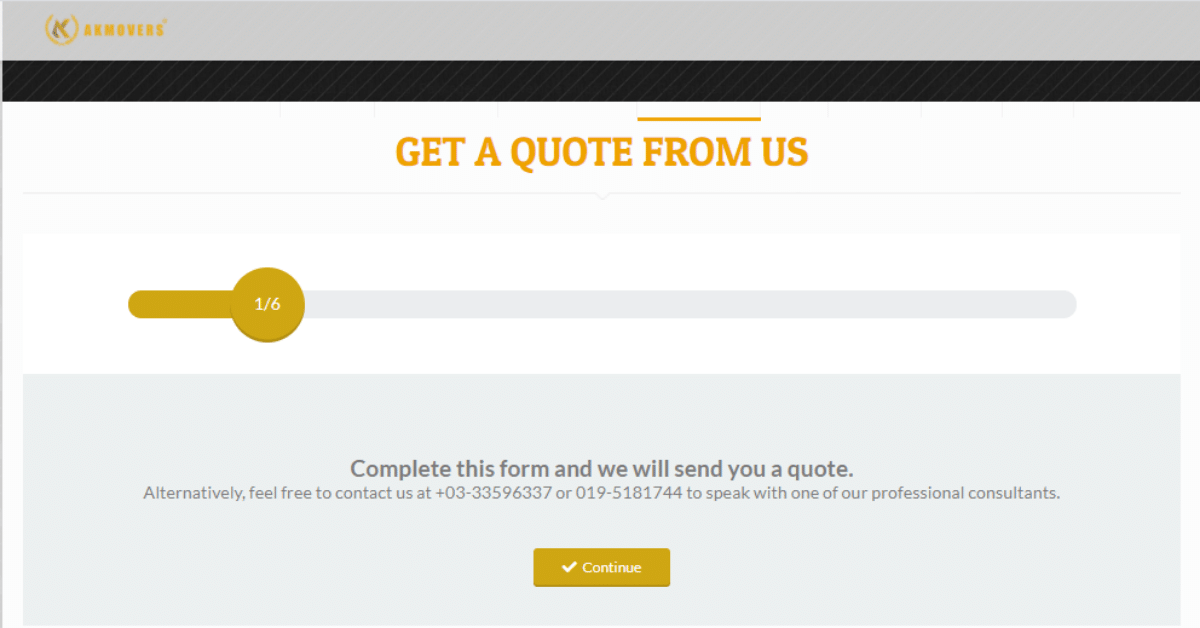 The final entry for a house moving company in KL is the AKMovers. Based in Shah Alam, their services are provided throughout Klang Valley.
They specialise in both packing and moving services so if you are feeling lazy and have the extra funds to fork out, you can get them to pack your things for you.
You can get a price quotation by either contacting their line or by filling in a questionnaire on their website.
Alternatively, you can also choose from their readymade packages as well.
They offer a variety of packages such as Partial Service Movers, Full-Service Movers, Platinum Service Movers, House Cleaning, Air conditioning dismantle and installation, and other related services.
The next time you are about to move, give these options a try, you might just save the grief of cajoling your friends and family to get extra manpower.