Where You Should Rent Based on the Coming LRT3 Shah Alam Line
If you're looking for a convenient rental accommodation in Selangor's capital city, you've come to the right place. Shah Alam has become increasingly popular among Malaysians, thanks to its easy access to neighbouring cities and reputation as an educational hub. In fact, many institutions, including UiTM, UNISEL, and MSU, have their main campuses there.
With the upcoming LRT3 line, Shah Alam is about to get even better for students, commuters, and renters alike as a big quality of life upgrade. This new line, also known as the Shah Alam line, is predicted to connect two million people between Bandar Utama and Klang. Scheduled to start operating in the first half 2024, now is the perfect time to start looking for condos to rent based on the LRT3 line's hotspots.
Interested in living close to LRT stations? You're in luck. There are several strategic locations in and around the current construction area. In this article, we'll take a closer look at five areas along the line – Bandar Baru Klang, Seksyen 7 Shah Alam, Stadium Shah Alam, Kerjaya, and Glenmarie 2 – and recommend some great apartments to rent in each one.
The walking distances listed are estimations.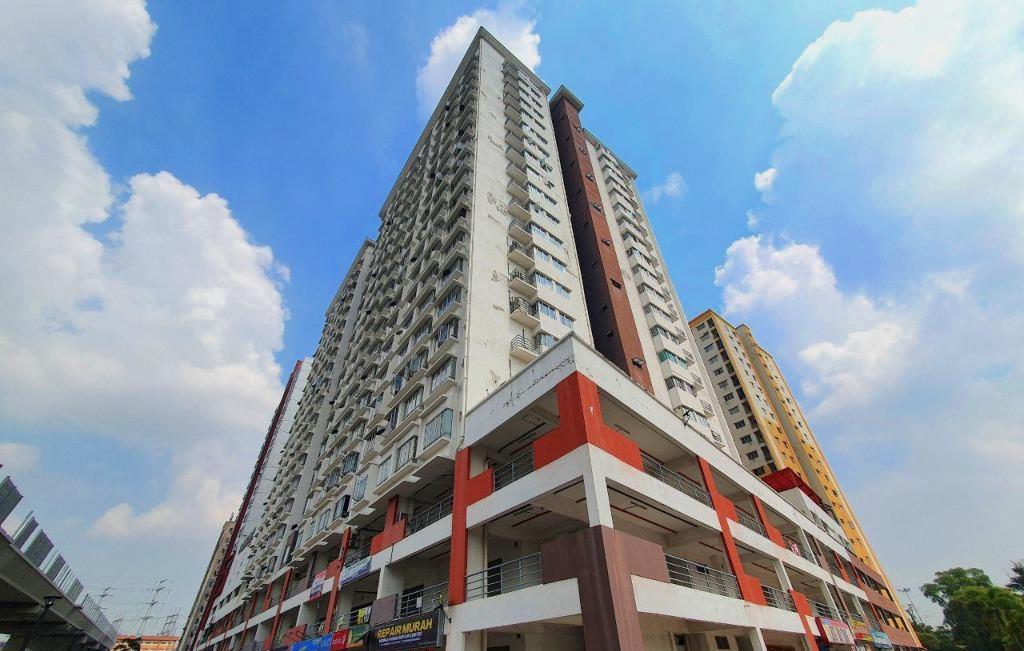 | | |
| --- | --- |
| Rental Price Range | RM1,000 – RM1,800 |
| Built-up Size | 850 – 1,150 sq ft. |
The Bandar Baru Klang LRT station is one of the elevated stations on the Shah Alam Line. The suburb is known to attract young families and professionals alike due to its convenient access via the Federal Highway and North Klang Valley Expressway. While it has variety and convenience to offer, you may find the highway slightly noisy at times.
Palm Garden Apartment is a gated community with 24-hour security and affordable prices for a three bedroom apartment, perfect for families. Each unit has its own balcony and large windows. The building features a salon, children's playground, mini market, jogging track, and gymnasium. There is also a covered parking lot provided within the premises where residents can safely park their cars.
Notable amenities: KPJ Klang Specialist Hospital, AEON Bukit Raja Shopping Centre.



iCity Center

– 12 min walk from LRT Seksyen 7 Shah Alam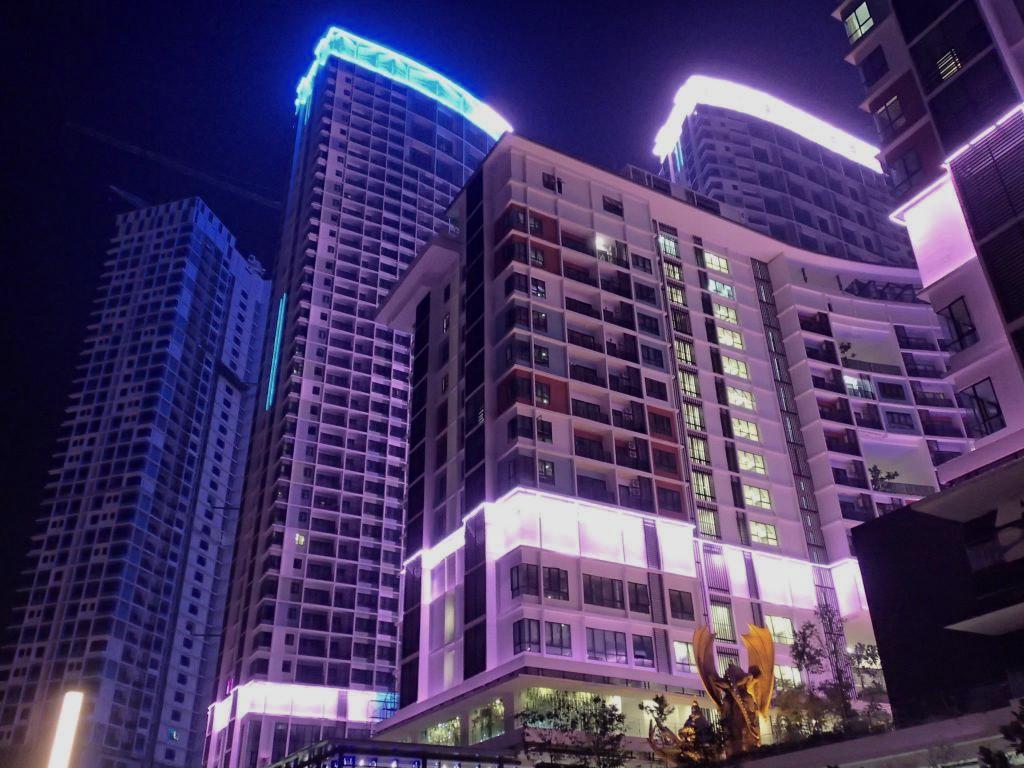 | | |
| --- | --- |
| Rental Price Range | RM950 – RM3,000 |
| Built-up Size | 450 – 1,300 sq ft. |
The i-City mixed-use urban development is known for its flashy attractions and self-sustaining ecosystem of residential and commercial offerings. Everything you need is located within your vicinity. It is also a popular area among students and young professionals due to its proximity to campuses such as UiTM Shah Alam. Rental options in the area consist mainly of high-rise condominiums and serviced apartments, which are ideal for those who prefer convenience and modern living.
The price and square footage varies from apartment to apartment, but they all come with the same facilities– a swimming pool, gym and 24-hour security. You can also find the Central i-City shopping mall and the Shah Alam Hospital nearby.
Read also: iSoho i-City Shah Alam: Ultimate Guide for Tenants.
View rooms and units for rent at i-City, Seksyen 7 Shah Alam.



Emira Residence

– 10 min walk from LRT Stadium Shah Alam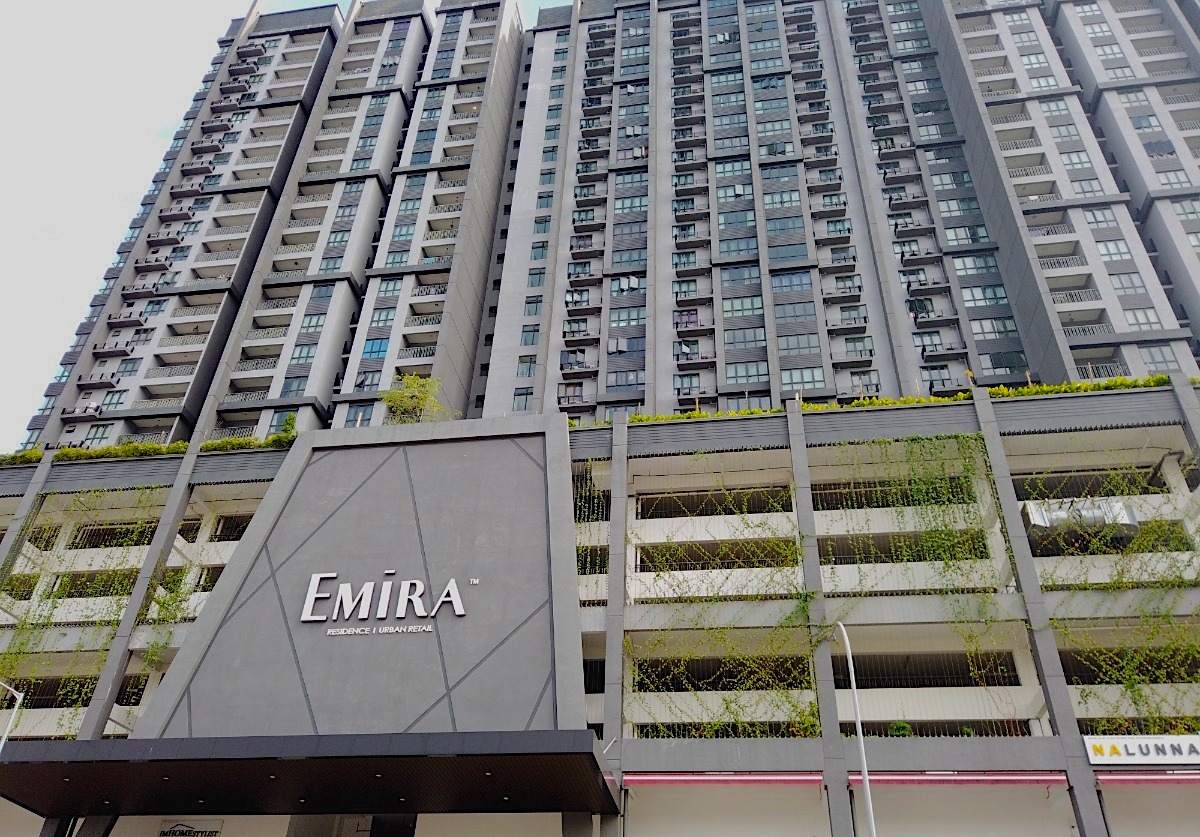 | | |
| --- | --- |
| Rental Price Range | RM1,400 – RM2,800 |
| Built-up Size | 613 – 1238 sq ft. |
In prime location across the construction site of the Stadium Shah Alam LRT station is Emira Residence. It's a luxury high-rise condominium that boasts a wide range of facilities like the infinity pool, the gym and the sauna. The development offers a variety of unit types, ranging from 1-bedroom to 4-bedroom units. The units are designed to be spacious, functional, and modern, with quality finishes and fittings. Each unit comes with a balcony with scenery of the surrounding area with the Stadium in plain view.
Aeon Mall Shah Alam is located right next door for your grocery and shopping needs.



Acappella Residences

– 15 min walk from LRT Stadium Shah Alam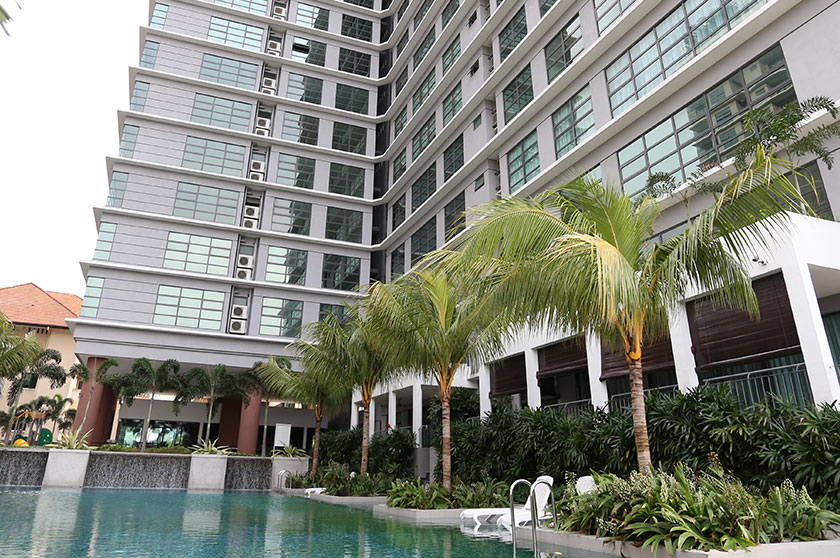 | | |
| --- | --- |
| Rental Price Range | RM1,500 – RM2,300 |
| Built-up Size | 700 – 1000 sq ft. |
The residential units at Acappella Residences consist of serviced apartments and SOHO units. Aside from its convenient location, there are also several retail outlets located within the development, such as a convenience store, pharmacy, and a variety of food and beverage outlets.
Stadium Shah Alam will serve as the main public transport system to the Shah Alam Stadium, Aeon Mall Shah Alam and the nearby Management and Science University (MSU) campus. For other rental options nearby Stadium Shah Alam, you can consider Menara U, Arte Subang West and Metia Residence.



Utropolis

– 5 mins by car from LRT Kerjaya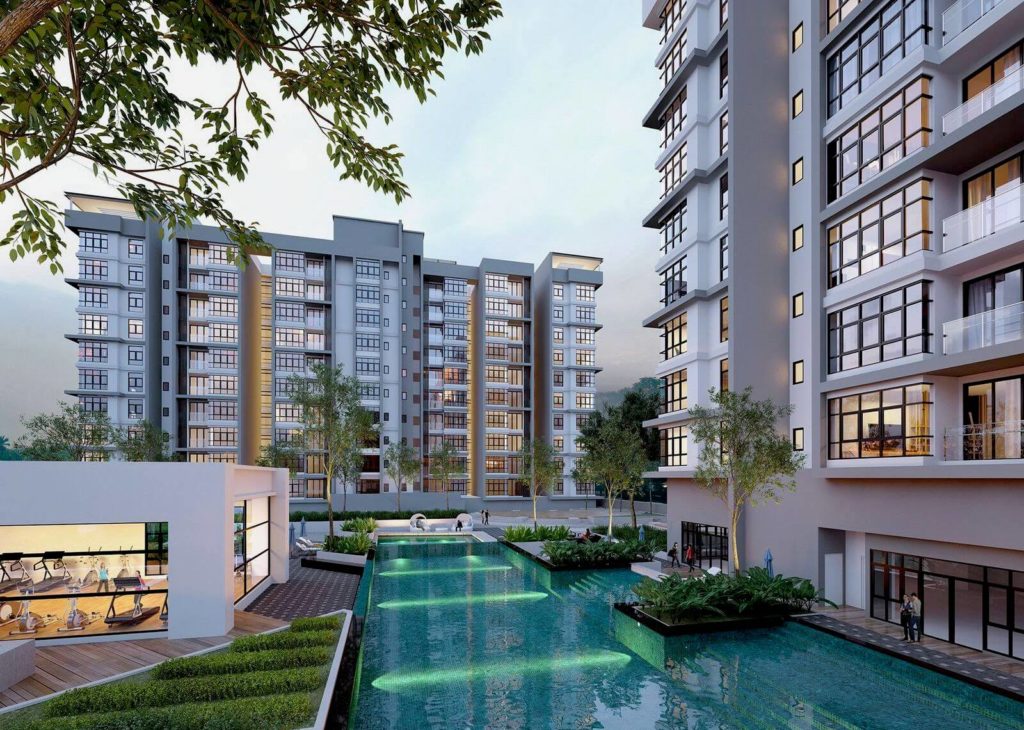 | | |
| --- | --- |
| Rental Price Range | RM700 – RM2,600 |
| Built-up Size | 200 – 879 sq ft. |
Located in the vicinity of Hicom-Glenmarie Industrial Park, LRT Kerjaya does not have many residential options. Though one complex nearby the KDU University College campus is still viable by car.
Paramount Utropolis and Utropolis Urbano is a mixed-use development for the ideal modern living. There are shared amenities with the hotel next door including the pool deck, the gym and a children's playground. Away from more urban environments, it is equipped with Utropolis Marketplace which provides residents with conveniences they otherwise need such as groceries, restaurants, clinics and even recreational activities.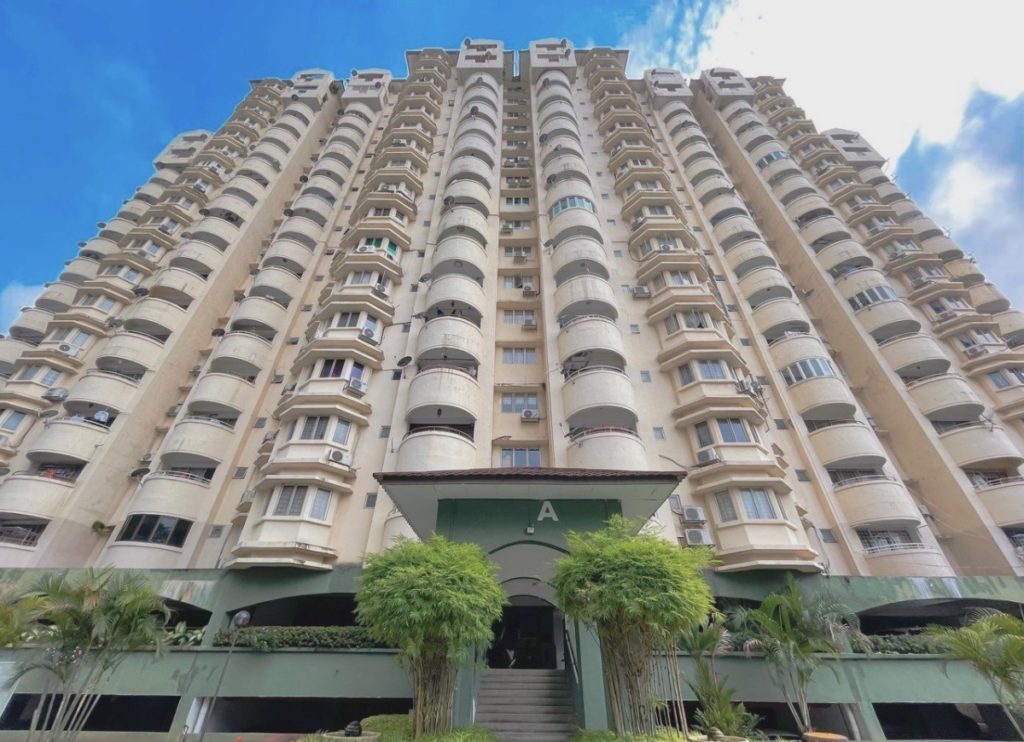 | | |
| --- | --- |
| Rental Price Range | RM1,700 – RM2,200 |
| Built-up Size | 1,212 sq ft. |
While not exactly in Shah Alam anymore, this condominium gives easy access to the Shah Alam line through the Glenmarie interchange station. Shang Villa Condominium is a freehold property located in a hub of business centres and educational institutions. In addition to the sports facilities available such as the badminton hall, squash court and tennis court, the recreational lake nearby also provides a serene environment for a stroll.
Despite being 15 years old, Shang Villa has been impeccably maintained by the developer. In fact, compared to other buildings in the area, even newer ones pale in comparison to the well-preserved condition of Shang Villa. The building underwent a repaint in 2012, and the security systems were upgraded to be more robust. Aside from the landscaping, the building even expanded the parking area to provide extra space for residents.


---

Regardless of how you feel about the Shah Alam line, you'll have plenty of time to consider the pros and cons of renting near the new LRT stations.
Want to see more? Feel free to browse all the available units in Shah Alam on our website.