Coworking Locations In Shah Alam
When it comes to working places, Malaysia has a lot of working locations to hunt for. If you are a startup or even a big company, setting up the right location for your working space is one of the most important things. It should be easily reachable and also pleasant enough that if you plan to set up a meeting with your client, they are surprised by the office location you chose. A shared workspace will be able to fill in all these requirements and more!
Here are some of the coworking locations you will love to visit at least once:


1. SpaceBar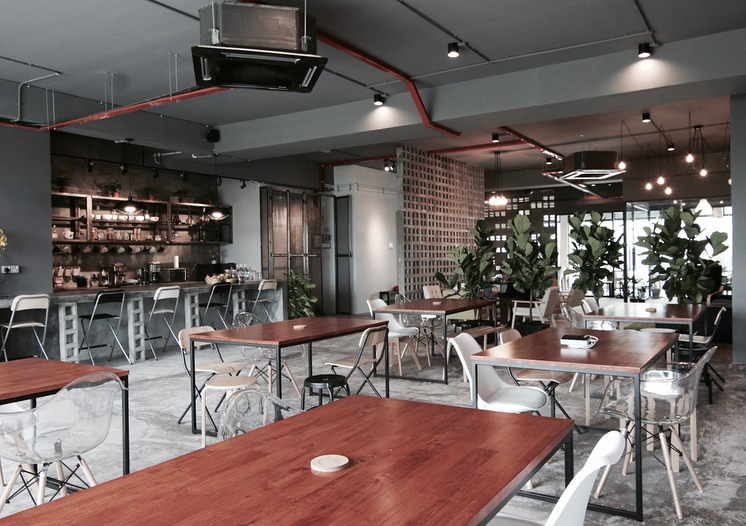 This place is in Setia Alam gives you the best experience when it comes to personal space in a coworking location. They have a bucket full of amenities to offer their co-working people. Not only will you have access to skype rooms, a mini library and the lounge area, they also offer you free coffee and tea with some snacks if you like. If that is not enough, they also provide you with a refrigerator! So, that you can chill out while you do your work (Wink!).
Spacebar is not only a co-working space but also helps you get some space from the outer world. Here you can either opt for a private office for 4 or choose the open plan seating which can be paid on a monthly basis. This place helps you balance your work as well as your peace of mind, so feeling irritated and bored from working all day won't be a problem. The coffee and relaxing music sure would help too. This place operates from 9AM to 9PM on a weekday basis and 10:30AM to 10:30PM on the weekends.


2. Let's Co.
Image via: Let's Co. website
This beautiful working place in Shah Alam has lots of benefits for you. Capped at RM 20 for a day pass, enjoy this beautifully set up shared workspace with meeting rooms and event spaces to cater to your business needs. This place boasts an extravagant, yet comfortable design making it one of the best places to keep your mind running stress free.
Aside from meeting rooms and event spaces, they also offer amenities such as free wifi, free coffee and most imortantly- free parking! If you are a writer looking for an inspirational yet peaceful place to write down a beautiful piece of artwork, then this place might actually help you open that talented writer's mind.  This shared workspace comes with a dining table where you can enjoy your food at any time of the day! Packages come at different rates for daily, three-days and weekly passes, however they are more affordable than most coworking offices within Selangor. You can use this place for as long as you choose. This is the perfect place for you to do your work peacefully and keep your mind at peace, so if you are looking for a good place to work, this place has got your covered!


3. KCX Social Office
KCX Social Office is another special location quickly winning the hearts of locals residing in Shah Alam. Unlike other shared workspaces, this place offers more equipments such as printers, photocopiers, personal lockers and many more!  What's special about this location is that they offer both offices and a coworking space to cater to companies depending on their needs. Set to look more corporate, you can rent this fully furnished space depending on what you need- be it private offices, personal desks or open plan seating. A few cool features that they have in KCX Social Office is that it has a pantry area for snacks, a lounge area to relax and ramps for wheelchair accessibility. If you work better in office settings, this place is a definite winner for you!


4. Co-labs Shah Alam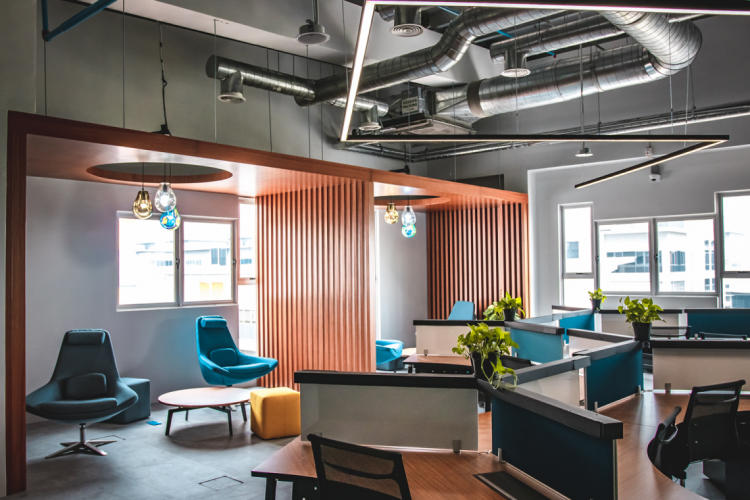 This place is in Seksyen 26 and offers you great connectivity to a lot of highways. Not only great connectivity, but this place is also a great one to socialize and creates some leads for your business too. The entire space has something or the other which is going to fit your requirements and that we assure you. They have amenities like Concierge, boardroom, members lounge, breakouts areas, free coffee, a dedicated storage space, nursing room, hot showers, mentorship programs, nap pods, and whatnot. They take care of you like no other working place can. They even have a snack lab! Interesting right?
They have various kinds of memberships available and each one of them has a specific purpose for your joining into this beautiful space. They give you an option for a premium office suite, Fixed desks for all the discipline you need, Flexible desks for you to enjoy different views while working, a Daily pass which gives you the facility to work for a day and leave, a weekly pass which has to be renewed weekly, virtual offices, enterprise package for your entire team, boardroom to conduct serious meetings, meeting rooms, event halls, and BCP enterprise solutions. With so much to offer, this spot in Selangor should definitely be kept in mind!


There are a lot more working locations available in Shah Alam and these are just a few of them. Co-working spaces are just one way to get to readymade working location and start your work right from the day you register. This is the easiest form to start a startup or an enterprise. This won't even take a lot of capital and investment and will also give your clients an amazing décor despite having just taken your first dive as a business person. For more information, tips & tricks on what to do in Shah Alam, watch this space and follow us!